---
Crew
Director/Screenplay – Albert Lewin, Based on the Novel by Oscar Wilde, Producer – Pandro S. Berman, Photography (b&w) – Harry Stradling, Technicolor Photography – Harry Stradling, Music – Herbert Stothart, Makeup – Jack Dawn, Art Direction – Cedric Gibbons & Hans Peters, Paintings – Ivan Le Lorraine Albright & Henrique Medina. Production Company – MGM.
Cast
Hurd Hatfield (Dorian Gray), George Sanders (Lord Henry Wotton), Lowell Gilmore (Basil Hallward), Donna Reed (Gladys Hallward), Angela Lansbury (Sibyl Vane), Peter Lawford (David Stone), Richard Fraser (James Vane), Morton Lowry (Adrian Singleton), Douglas Walton (Allen Campbell)
---
Plot
London, 1886. Lord Henry Wotton pays a visit to his friend, artist Basil Hallward. With his customary pithy cynicism, Henry praises the youth and beauty of Hallward's subject Dorian Gray. Dorian idly says that he would sell his soul if he could remain young and the portrait that Basil is painting of him would age instead. Henry is later party as Dorian seduces and abandons a pretty and innocent young singer who afterwards kills herself. When Dorian looks at the portrait, he finds that the lines around the mouth have become crueller. He locks it away in his upstairs room and henceforth commits himself to a life of wickedness. People are amazed at his agelessness, although in polite company many speak his name with revilement for the abominations he performs. When Hallward comes to see Dorian, he is shocked to discover that the portrait has become aged, ugly and leprous – that all of Dorian's sins have been transferred to it.
---
This MGM adaptation of Oscar Wilde's novel The Picture of Dorian Gray (1891) was the last gasp of the great Golden Age of Horror that had earlier produced such efforts as Frankenstein (1931), Dracula (1931), Dr. Jekyll and Mr. Hyde (1931), The Wolf Man (1941) et al. It was the only A-budget horror film made in a decade when the remnants of the Golden Age cycle had turned to novelty team-ups between various monsters and the rest of horror was trapped down on poverty row.
Many genre purveyors call The Picture of Dorian Gray a classic but seen today it is melodramatic and certainly less than that. For that matter, so too is the Oscar Wilde novel, which was a minor cause celebre in its time but is a tame read today. The Picture of Dorian Gray is certainly a handsomely mounted film but is frustratingly bland. Hurd Hatfield seems out of place as Dorian – he seeming neither handsome nor dashingly cruel, only blank.
Crucially, the film never engages with any aspect of its subject's libertine hedonism. All of the Dorian's cruelties are aspects that are only ascribed to him, never ones that we see him actively engaged in. Apart from the seduction of a young Angela Lansbury, we never even find out what it is that Dorian does that is so cruel – even there the Hays Code prevents the film from using a word like 'seduction'. As a result, we have a film that gets very morally outraged about not much at all.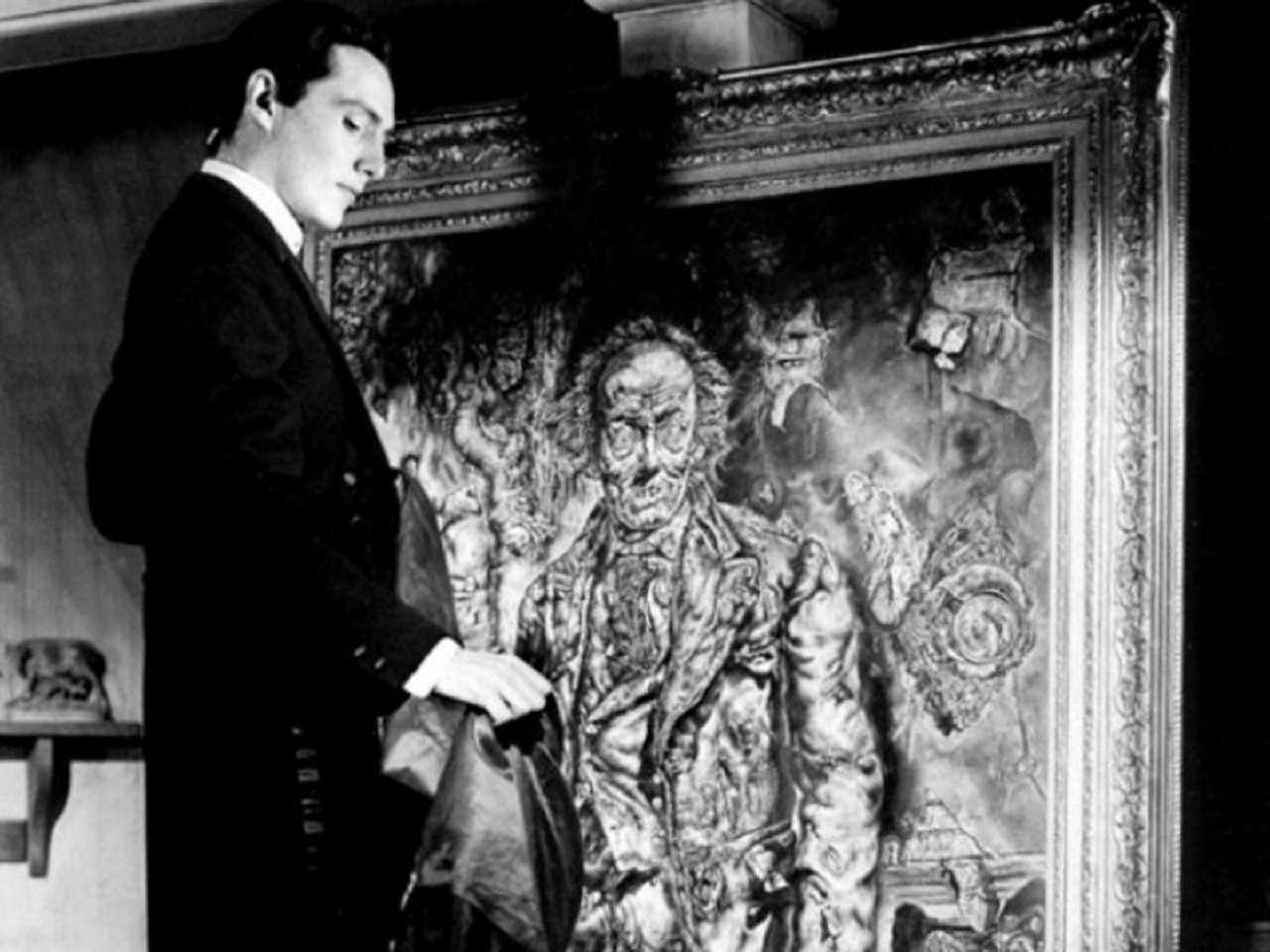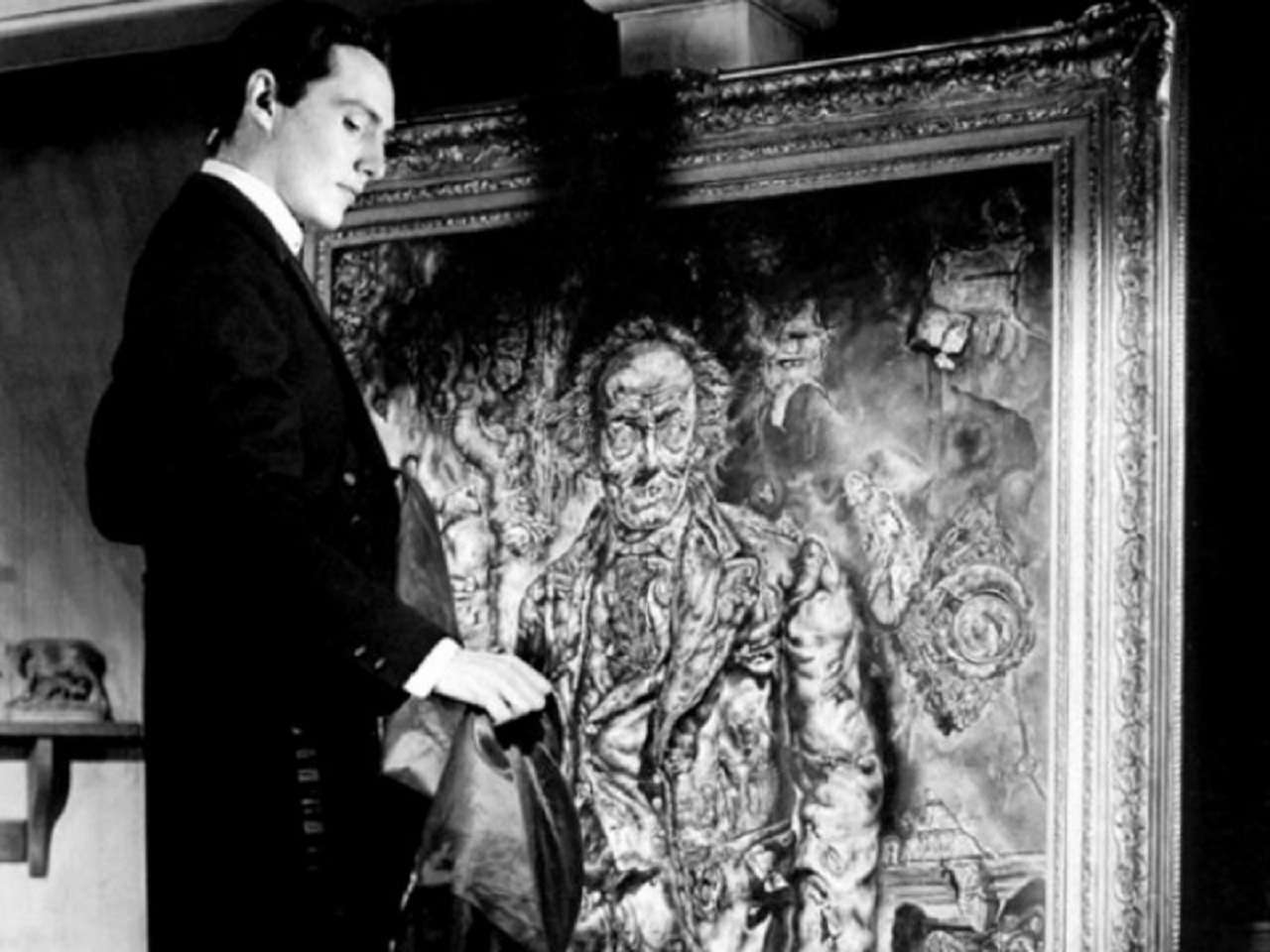 The other annoying aspect of the story is simply its Wilde-ism. George Sanders is cast as Oscar Wilde in all but name. He has virtually no other purpose in the film than to spout pithy Wilde-isms: "The one charm of marriage is that it makes a life of deception absolutely necessary for both parties," "I will always choose my friends for their good looks and my enemies for their good intellect," "I like persons better than principles and persons with no principles better than anything in the world," "To repeat one's youth, one has merely to repeat one's follies," "Faithfulness is merely laziness," "You will find that women treat us [men] like humanity treats gods – they worship us and keep bothering us to do something," and such like. The perpetual smugness of Sanders' character ends up becoming irritating.
The Picture of Dorian Gray comes from Albert Lewin, an American screenwriter and novelist who directed half-a-dozen films, including other works such as The Moon and Sixpence (1942), The Private Affairs of Bel Ami (1947) and Saadia (1953). Lewin made two other ventures into genre material with Pandora and the Flying Dutchman (1951) based on the legend of the Flying Dutchman and The Living Idol (1957) about a cursed statue.
Other film adaptations of The Picture of Dorian Gray include a number of versions made during the silent era – in 1910, 1913, 1915, 1916, 1917 and 1918. These are all lost today. The other sound versions are Dorian Grey (1970), producer Harry Alan Towers' notoriously bad sexploitation version; The Picture of Dorian Gray (1973), Dan Curtis's tv movie version starring Shane Briant; The Sins of Dorian Gray (1983), a tv movie version, where Dorian is made into a woman played by Belinda Bauer; the modernised Dorian/Pact with the Devil (2003) where Dorian (Ethan Erikkson) becomes a male model; The Picture of Dorian Gray (2004) starring Josh Duhamel; The Picture of Dorian Gray (2006); and Oliver Parker's excellent big-budget adaptation Dorian Gray (2009) starring Ben Barnes. The Phantom of the Paradise (1974) includes a spoof, among other genre homages. Dorian Gray even turns up as one of The League of Extraordinary Gentlemen (2003) played by Stuart Townsend and as a regular character in the tv series Penny Dreadful (2014-6) played by Reeve Carney, while variations on the plot appear in episodes of Blake's 7 (1978-81) and Star Trek: The Next Generation (1987-94).
---
---