USA. 1971.
Crew
Director – Robert Kelljan, Screenplay – Robert Kelljan & Yvonne Wilder, Producer – Michael Macready, Photography – Bill Butler, Music – Bill Marx, Special Effects – Roger George, Makeup – Mark Busson, Art Direction – Vince Cresceman. Production Company – AIP/Peppertree.
Cast
Robert Quarry (Count Yorga), Mariette Hartley (Cynthia Nelson), Roger Perry (Dr David Baldwin), Yvonne Wilder (Jennifer), Rudy De Luca (Lieutenant Madden), Philip Frame (Tommy), Tom Toner (Reverend Thomas), George Macready (Professor Rightstat)
---
Plot
Count Yorga appears at a charity ball held at an orphanage. There he meets and becomes captivated by teacher Cynthia Nelson. He abducts her and stages an elaborate disappearance, hypnotising her into believing all the others were killed in an accident, while telling her friends that she had to leave because of a bereavement, all so that he can keep her at his nearby mansion until she comes to love him.
---
Count Yorga, Vampire (1970) was a low-budget success story, a considerable worldwide hit despite being made on a shoestring budget. It inspired a mini-fad of films that brought the vampire into contemporary surroundings for about the first time and much made play out of how a tarditional vampire might adjust. Both it and this better-budgeted sequel attained a minor cult reputation for a number of years, although have been largely forgotten today.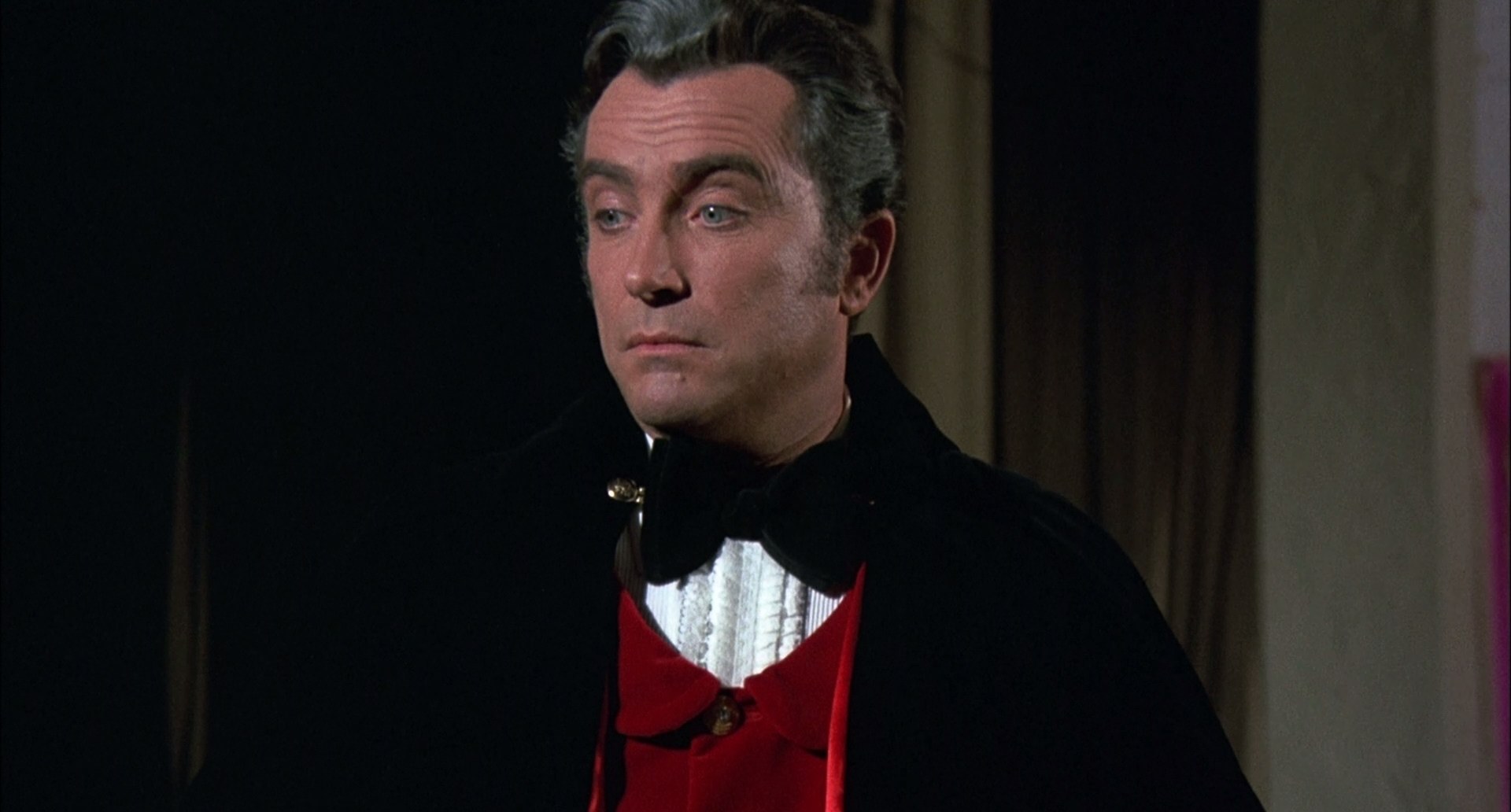 Where Count Yorga, Vampire was independently made, the sequel now comes backed by a studio, AIP. It attempts to repeat the same things as the original with minor variations. As such, The Return of Count Yorga is a film with a good beginning and ending – alas the bits in between are often a drag. In these scenes, director Robert Kelljan tries to play the dreamy horror thing a la the same year's Let's Scare Jessica to Death (1971), but it proves rather vague and none of it coheses into a solid script. There are some occasionally effective scares.
As in the first film, some amusement is derived from the incongruities of the classic vampire placed up against the modern world – Robert Quarry turns up at a fancy-dress party in cape and is forced to apologise "Sorry about that, old chap" as another partygoer turns up also dressed as a vampire. Later he sits down to watch Hammer's The Vampire Lovers (1970) on tv with cynical amusement. At the end, the priest goes to confront Yorga who proceeds to persuade him out of his half-belief in evil by promising donations to the church, only to then lead him around the estate and into a quicksand pit.
---
Trailer here
---