---
Crew
Director/Screenplay – Bob Kelljan, Producer – Michael Macready, Photography – Arch Archambault, Music – William Marx, Special Effects – James Tanenbaum, Makeup – Master Dentalsmith & Mark Rogers. Production Company – Erica/AIP.
Cast
Robert Quarry (Count Yorga), Roger Perry (Dr Jim Hays), Michael Macready (Michael Thompson), Michael Murphy (Paul), Donna Anders (Donna), Judith Lang (Erica Landers), Edward Walsh (Brudah)
---
Plot
When the mysterious and urbane Count Yorga seduces two of their female companions, a group of friends realise that Yorga is a vampire and band together to stop him.
---
Count Yorga, Vampire is a rather neat little film. Originally intended to have been a porn film would one believe, it appeared out of nowhere and became a sleeper success. It was regarded as quite an influential film during the 1970s, although its importance has all but faded this side of the 2000s.
The greatest influence that Count Yorga, Vampire had was that it spearheaded a mini-genre of modern day vampire films in the early 1970s. Unlike clumsier attempts to update the vampire that followed, such as Dracula A.D. 1972 (1972), Blacula (1972), Vampire (1979), it admirably succeeds in integrating the vampire into the modern world, cape and all, while at the same time deliberately foreguessing its audience's jadedness with the genre by having its characters laughing along with the idea of such superstitions, then swiftly undermining them. It is a wittily self-aware film. The filmmakers manage to pull it off with such suave confidence they can get away with planting tongues in their cheeks – "I believe I brought a cape," Robert Quarry asks with perfect drollery as he departs the seance.
Some scenes have an undeniable shock value – people enter an apartment to find Judith Lang devouring a cat raw. "Would you want to wake up and find you've just eaten a cat?" one character comments as she is sedated. The twist ending, even when repeated in the sequel, still holds a solid shock. The film is certainly on the low-budget side but manages to get around that with great skill.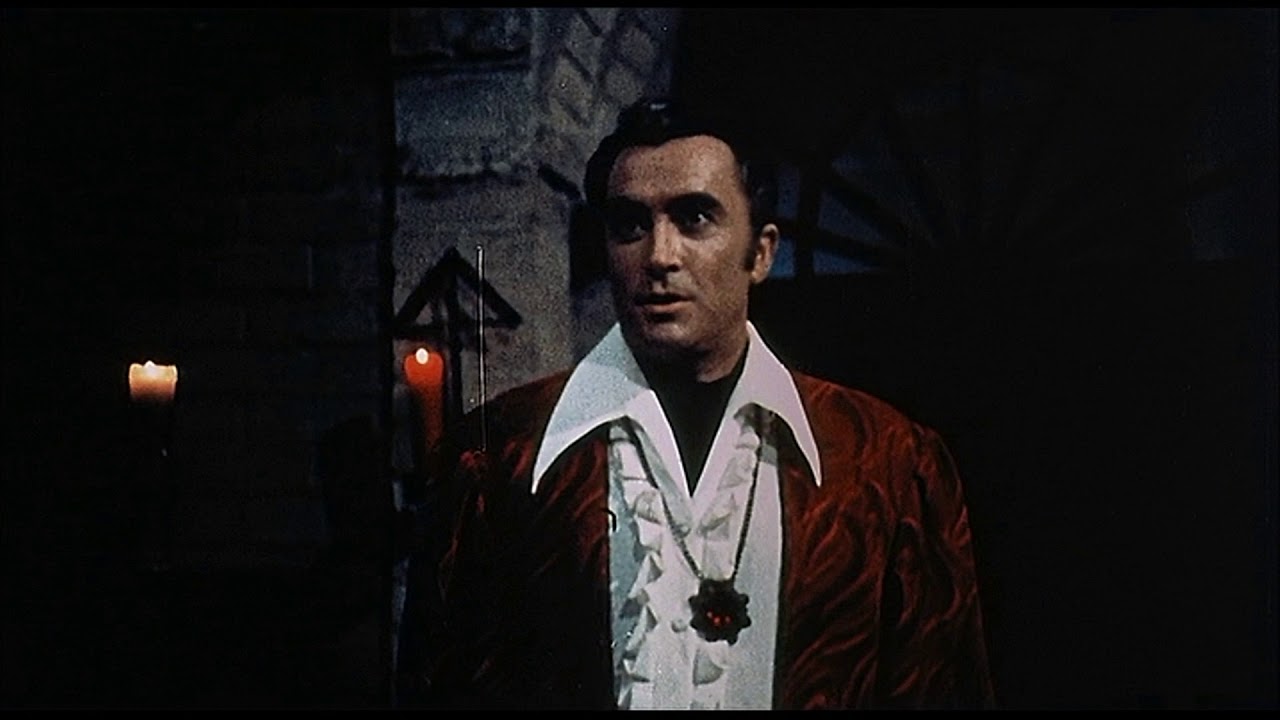 The great find of the film is Robert Quarry who, as Count Yorga, maintains a wonderfully arrogant superiority combined with an urbane politeness. The sense of his mounting impatience in the scene when the three vampire hunters visit him, they determined to keep him until dawn and ignoring his attempts to be rid of them with wilful obliviousness, is marvellous.
The popularity of the film saw a better-budgeted sequel, The Return of Count Yorga (1971).
Along with the sequel, director Bob Kelljan made one other venture into horror with Scream, Blacula, Scream (1973). Robert Quarry appeared in a number of other horror films over the next few years with the likes of Dr Phibes Rises Again (1972), Deathmaster (1972) where he played a vampire who became the charismatic leader of a hippie cult, Madhouse/The Revenge of Dr Death (1974) and Sugar Hill (1974) and for a time seemed on the verge of becoming another horror icon but from the 1980s has only become a regular in various Fred Olen Ray B movies.
---
---