USA. 1943.
Crew
Director – Mark Robson, Screenplay – DeWitt Bodeen & Charles O'Neal, Producer – Val Lewton, Photography (b&w) – Nicholas Musuraca, Music – Roy Webb, Musical Director – C. Bakaleinikoff, Art Direction – Albert S. D'Agostino & Walter E. Keller. Production Company – RKO Radio Pictures.
Cast
Kim Hunter (Mary Gibson), Jean Brooks (Jacqueline Gibson), Tom Conway (Dr Louis Judd), Erford Gage (Jason Hoag), Hugh Beaumont (Gregory Ward), Ben Bard (Head of Palladists), Mary Newton (Esther Redi), Isabel Jewell (Francis Fallon), Lou Lubin (Irving August), Marguerita Sylva (Bella Romari), Chef Milani (Mr Romari)
---
Plot
Mary Gibson travels to New York City to find her missing sister Jacqueline. In her search, she discovers that Jacqueline has become involved with a Satanist cult, The Palladists. Having spoken about the Palladists' existence to her therapist, Jacqueline earned their death sentence and has gone into hiding in fear of her life.
---
In the time he worked as a producer at RKO Radio Pictures during the 1940s, Val Lewton made a series of classic works (see below for the other titles). All of these hover in an eerie netherworld between whether what one is seeing on screen is real or merely believed by the characters on screen.
The Seventh Victim is, with the exception of The Ghost Ship (1943), the least well known of the classic Val Lewton psychological horror films. Certainly, The Seventh Victim is one Lewton film that has been acclaimed whenever it has been seen. And it was influential – its' effect on Rosemary's Baby (1968) is unmistakeable. Its' relative obscurity can perhaps be attributed to its taking up an audacious topic like Satanism during a time of strong censorship.
From the opening John Dunne quote – "I come to Death and Death meets me as fast and all my pleasures are as yesterday" – to the allusions to Dante and Biblical quotes on walls, director Mark Robson creates an ambience of sombre morbidity that overwhelms the film. Although the film stands clear and never concerns itself whether the Satanists have any real powers, it nevertheless creates a haunted-seeming world where the innocent heroine and her already doomed sister are almost entirely surrounded by shadows.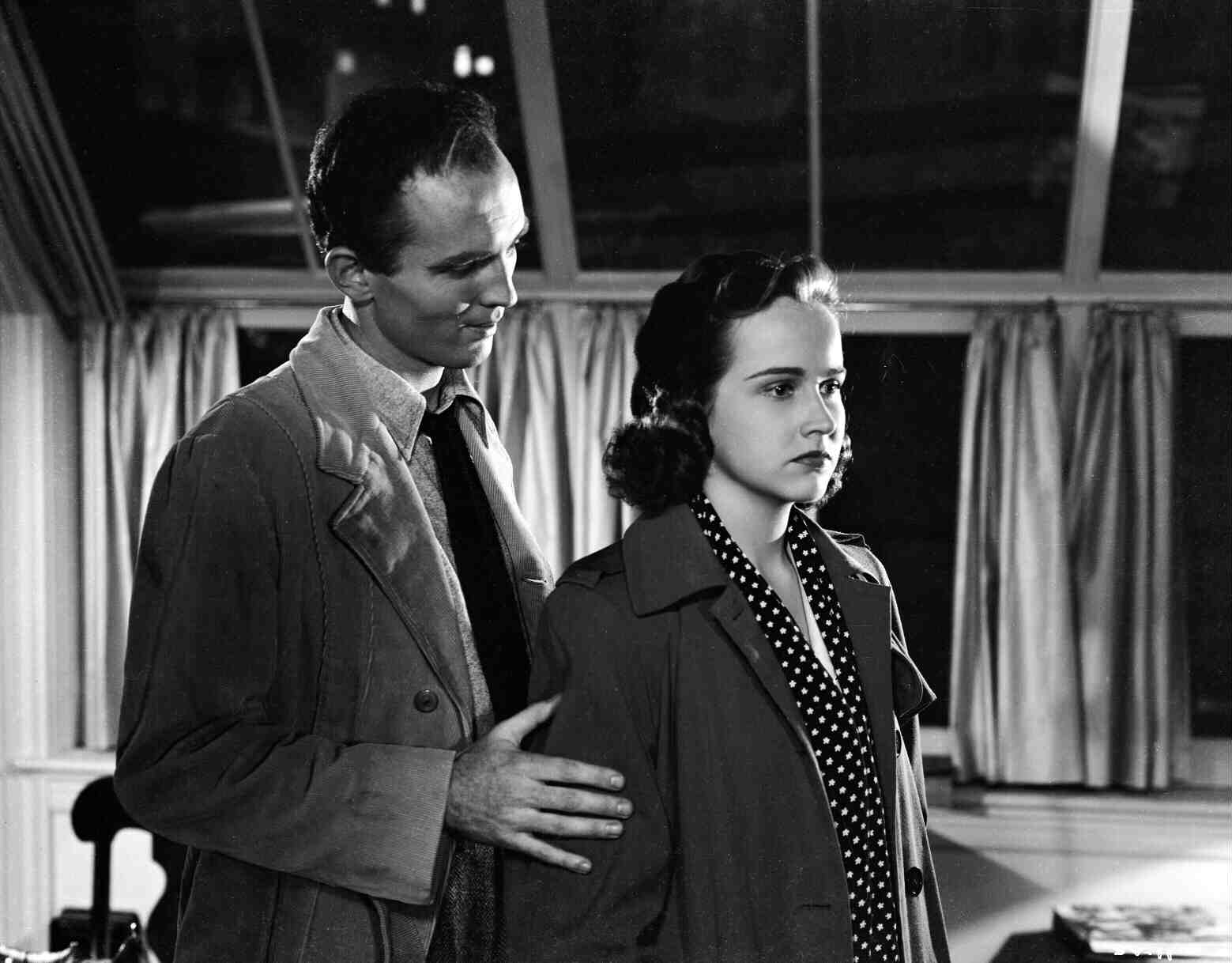 Robson delivers images – rooms opened to reveal they are empty but for a noose hanging above a chair; mystery warnings and murders – that create a genuinely oppressive and unsettling atmosphere. Everything seems to have sinister intent. There is an incredibly threatening scene where young Kim Hunter takes a shower and is interrupted by a figure that is never seen as anything other than shadow through the curtain and told to leave town. As the sister, Jean Brooks has strikingly pale, fragile looks, which, when framed in glossy raven hair, make her seem like a denizen from another world – the effect when the camera closes on her face as she tells the story of her imprisonment is hypnotic. The ending of the film is truly bleak.
As with any Val Lewton film there are a number of striking set pieces where the effect hovers somewhere in the mind rather than in actuality. One sequence where Jean Brooks is pursued through the streets is clearly patented after the similar pursuit of Jane Randolph in Cat People (1942) but still works despite its apparent derivativeness – sinister shadows turn out to be only those of lovers and noises that of an animal knocking over a trash can; she backs away along an alley wall only, in one classic moment, to bump into her pursuer waiting behind her in the opposite direction; he pulls a knife but in a striking aural cut the shick of the blade merges with the laughter of people merging from a bar, which she uses as cover to get away.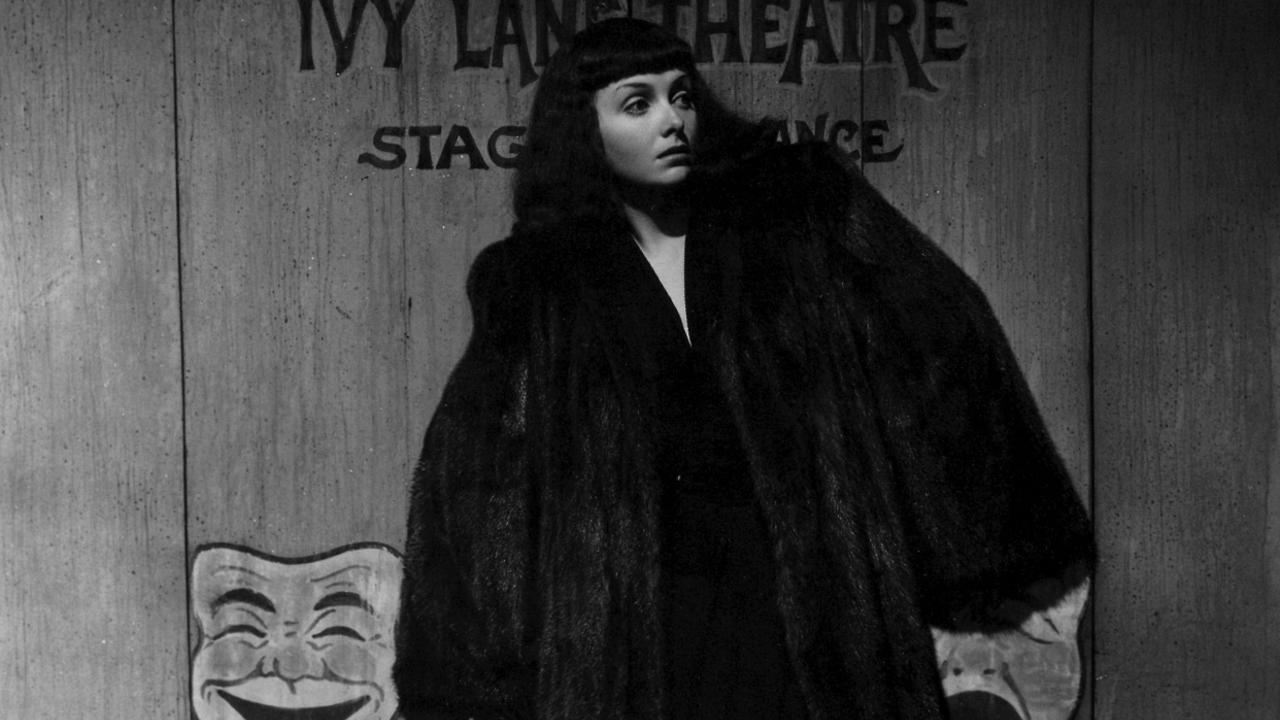 The one other superb sequence is one where Kim Hunter flees from the murder of Lou Lubin aboard a subway train and two people carrying a drunk between them sit down opposite and in one momentary shot – so brief that we think we might have imagined it too – the drunk's head rolls back to reveal it is the dead Lubin they are carrying but they are gone when Kim Hunter returns with the conductor and one is never certain what it was that was seen.
The other Val Lewton psychological horror films are:- Cat People (1942), The Ghost Ship (1943), I Walked with a Zombie (1943), The Leopard Man (1943), The Curse of the Cat People (1944), Isle of the Dead (1945), The Body Snatcher (1945) and Bedlam (1946). Val Lewton: The Man in the Shadows (2007) is a documentary about Lewton and his films.
---
Trailer here
---