---
Crew
Director – Ben Wheatley, Screenplay – Alice Lowe & Steve Oram, Additional Material – Amy Jump, Producers – Claire Jones, Nira Park & Andrew Starke, Photography – Laurie Rose, Music – Jim Williams, Special Effects Supervisor – Ian Rowley, Makeup Effects – 13 Fingers FX (Supervisor – Dan Martin), Art Direction – Blair Barnette & Andrew Ranner. Production Company – Big Talk Productions/Rook Pictures.
Cast
Alice Lowe (Tina Read), Steve Oram (Chris), Richard Glover (Martin), Eileen Davies (Carol Read), Jonathan Aris (Ian Wooding), Monica Dolan (Janice Wooding), Kenneth Hadley (Richard), Tony Way (Crich Tourist), Rachel Austin (Bride-to-Be)
---
Plot
Tina Read happily leaves the dull life she has at home tending her aging mother to go on a caravan holiday of the West English countryside with her boyfriend Chris. They have mapped out a route of sights to see. While at a tram museum, Chris accidentally backs out and runs over a boorish tourist he detested for throwing wrappers everywhere. They continue on, only for Chris to then bash in the head of a fellow camper whose superiority he takes a dislike to. They take the couple's dog with them, although Tina is not sure what to feel when she finds out what Chris did. When a hiker admonishes her for allowing the dog to poop on a National Trust site, she calls Chris and he beats the man's head in. Tina starts to warm to Chris's murder spree and soon begins to enjoy the opportunity to start conducting murders herself.
---
In the last couple of years before this, Britain's Ben Wheatley has become a name with a buzz attached to it. Wheatley first made a name for himself by churning out viral videos, which led to a career directing advertising and television, before making his theatrical debut with the crime thriller Down Terrace (2009), which enjoyed reasonable international festival play. The film that turned Wheatley into a To Watch name was the festival hit of Kill List (2011) where the film's WTF left field twists became a talking point everywhere. Other than delivering the U is for Unearthed segment of The ABCs of Death (2012), Sightseers was Ben Wheatley's third film. He subsequently went onto make the unfathomable non-genre historical film A Field in England (2013), the J.G. Ballard adaptation High-Rise (2015), about a shootout in a warehouse, the remake of Rebecca (2020) and the Folk Horror film In the Earth (2021). Wheatley has also produced Aaaaaaaah! (2015), The Ghoul (2016), The Greasy Strangler (2016) and In Fabric (2018).
Sightseers was developed by its two lead actors Alice Lowe and Steve Oram, who have had minor presences in the British film industry before this, both being known for their stand-up work and appearances on various British comedy series. Lowe had previously appeared in a small part in Kill List and in Edgar Wright's Hot Fuzz (2007). Lowe and Oram had written the script for Sightseers in the mid-2000s and it was not until she passed it to Edgar Wright, director of Shaun of the Dead (2004), Scott Pilgrim vs. the World (2010) and The World's End (2013), who also acts as a producer on this film, that they were able to get it off the ground.
Sightseers is a considerable departure in terms of what one expects from Ben Wheatley. You keep thinking the film is going to offer up wild dogleg turns of plot that completely overthrow everything that has gone on up to that point but this is never the case. In Kill List, Wheatley depicted a brutality that lurked underneath ordinary domestic life but here this emerges in completely different directions as something blackly comic. If anything, the tone of the film harkens back to the cheerfully jolly macabre of somebody like Tod Slaughter. The nearest modern equivalent might be akin to the British comedy Keeping Mum (2005) but with the cosy comfortableness pushed into much less predictable and comfortable places.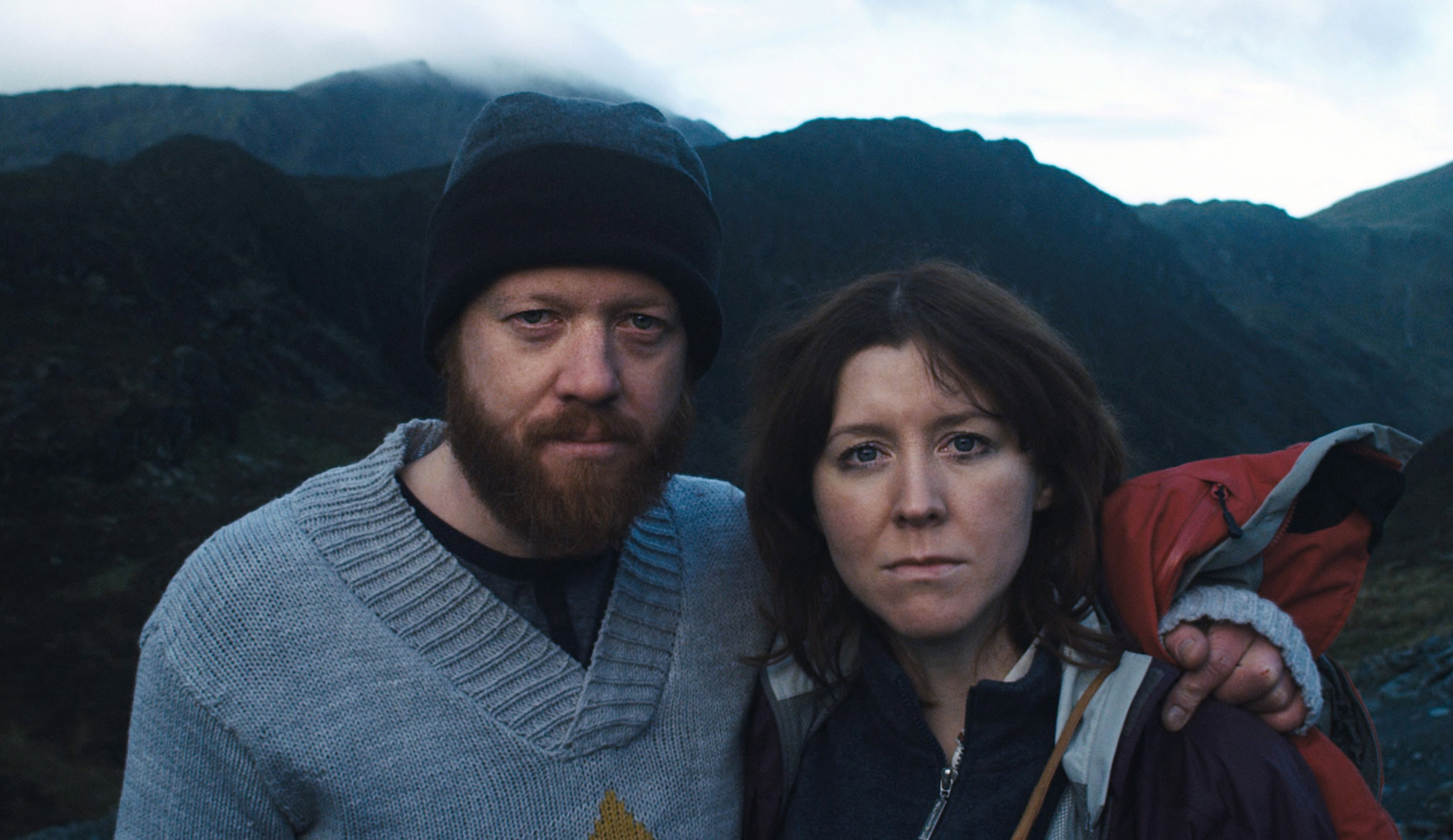 A few years ago, there was a spate of films that began with Hostel (2005) and included other efforts like Wolf Creek (2005), Severance (2006), Turistas (2006), Borderland (2007), And Soon the Darkness (2010) and Chernobyl Diaries (2012) that featured Western tourists in remote parts of the world falling prey to barbaric locals who abducted, tortured and killed them. Britain has its own smaller history of such tourist horror films with the original And Soon the Darkness Falls (1970) and the tv mini-series Bon Voyage (2006) both about the dangers that befall English tourists in France.
All of these are reactionary films that implicitly uphold the superiority of English-speaking culture and regard people in different places as savage and dangerous – many of the films centre around the difficulties posed by people not knowing the language in the region of the world they are in, for instance. Sightseers reverses all of this and digs into the inherent cultural superiority these films imply. Rather than featuring pretty, good-looking Americans wandering off the beaten path and being attacked by savages beyond the borderlands of civilisation, it is the tourists themselves who casually despatch anyone they regard as either too boorish, self-important or just plain annoy them.
Lowe and Oram say that the idea for the film was taken from the caravanning holidays of their youth and that they themselves set out on such a holiday in a caravan in order to prepare the script (all of the locations that are visited throughout the film are authentic sites). They are making a biting critique of a certain brand of English tourist, both digging savagely at the small-minded working/middle-class prejudices of its protagonists, as well as the pretensions of those they encounter. Both Chris and Tina and the banal ordinariness of their lives – her with her knitting, he and his offers to buy her "anything you want – as long as it is under ten pounds" – are a source of ridicule.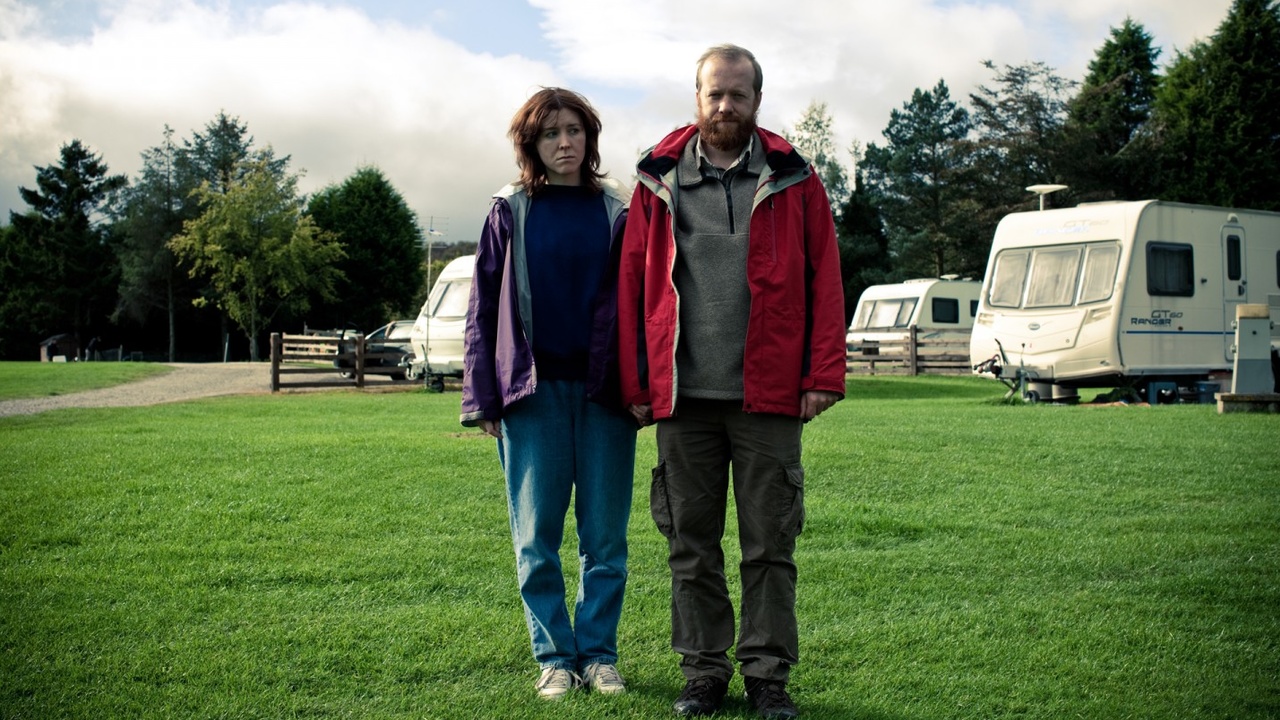 Equally, so too are the people they encounter, Ian with his three published books setting out "on a tour of the ley lines of England" and the way Janice insists on having an immaculately uncluttered caravan, and especially the man they encounter who objects to the dog poop left on National Trust land that Steve Oram beats to death seemingly on the grounds of his coming from class privilege, objecting to the fact that he went to private school, while insisting to Lowe that "He's not a person, he's a Daily Mail reader."
The film is largely made by Ben Wheatley's eye for cheerfully deadpan black observation and tiny quirky character details. Steve Oram and Alice Lowe give great performances. Both have written themselves roles they slide into with a familiarity. He seems an unlikely male lead – just imagine an American film trying to cast its lead with a balding man with a bushy ginger beard and complete lack of dress sense (think of a taller, scruffier version of Paul Giamatti). Lowe holds her own perfectly well as the slightly blank, bored woman who starts to find herself through the course of their murder spree. The two final killings are hilarious in their casual offhandedness.
Steve Oram subsequently went onto make his directorial debut with the bizarre Aaaaaaaah! (2015) about a society where people have regressed to preverbal dominance behaviours, while Alice Lowe made her directing/writing/starring debut with Prevenge (2016) in which she plays a psychopathic pregnant woman.
---
Trailer here
---