---
Crew
Director/Producer – Barbet Schroeder, Screenplay – Don Roos, Based on the Novel SWF Seeks Same by John Lutz, Photography – Luciano Tovoli, Music – Howard Shore, Production Design – Milena Canonero. Production Company – Columbia.
Cast
Bridget Fonda (Allison Jones), Jennifer Jason Leigh (Hedy Carlson), Steven Weber (Sam Rawson), Stephen Tobolowsky (Mitchell Myerson), Peter Friedman (Graham Knox)
---
Plot
Software designer Allison Jones kicks out her live-in boyfriend Sam Rawson after finding he has been sleeping with his ex-wife. She is then stuck with having to find a roommate to keep the rent down. She settles on shy bookstore clerk Hedy Carlson and the two quickly strike up a friendship. However, when Sam tries to reconcile with Allison, Hedy becomes unstable, doing everything she can to keep them apart, even resorting to murder to protect her friendship with Allison.
---
Single White Female was part of a spate of late 80s/early 90s psycho-thrillers – a body of films that included the likes of Fatal Attraction (1987), Pacific Heights (1990), Basic Instinct (1992) and The Hand That Rocks the Cradle (1992). These were films about middle-class values under siege, psycho-thrillers that had more in common with Thirtysomething (1987-91) than they did with Freddy and Jason.
In these films, it is the middle-class who are under siege by people representing feminism, sexual harassment charges and economic uncertainty. Single White Female is more muted in its subtext. It is, for instance, cautious about finally granting its single woman her independence, preferring instead at the climax that she should be dependent on a unreliable male for her protection.
As a thriller, Single White Female is okay, although is played far too heavily by the numbers to ever fully engage. Barbet Schroeder, a director who has made acclaimed films like Barfly (1987), Reversal of Fortune (1990), Kiss of Death (1995) and Our Lady of Assassins (2000), telegraphs most of his shocks well in advance – the dog that will receive a tragic end, the obvious hints about the iron grille needing to be repaired, the voices that can be heard through the vent in the apartment.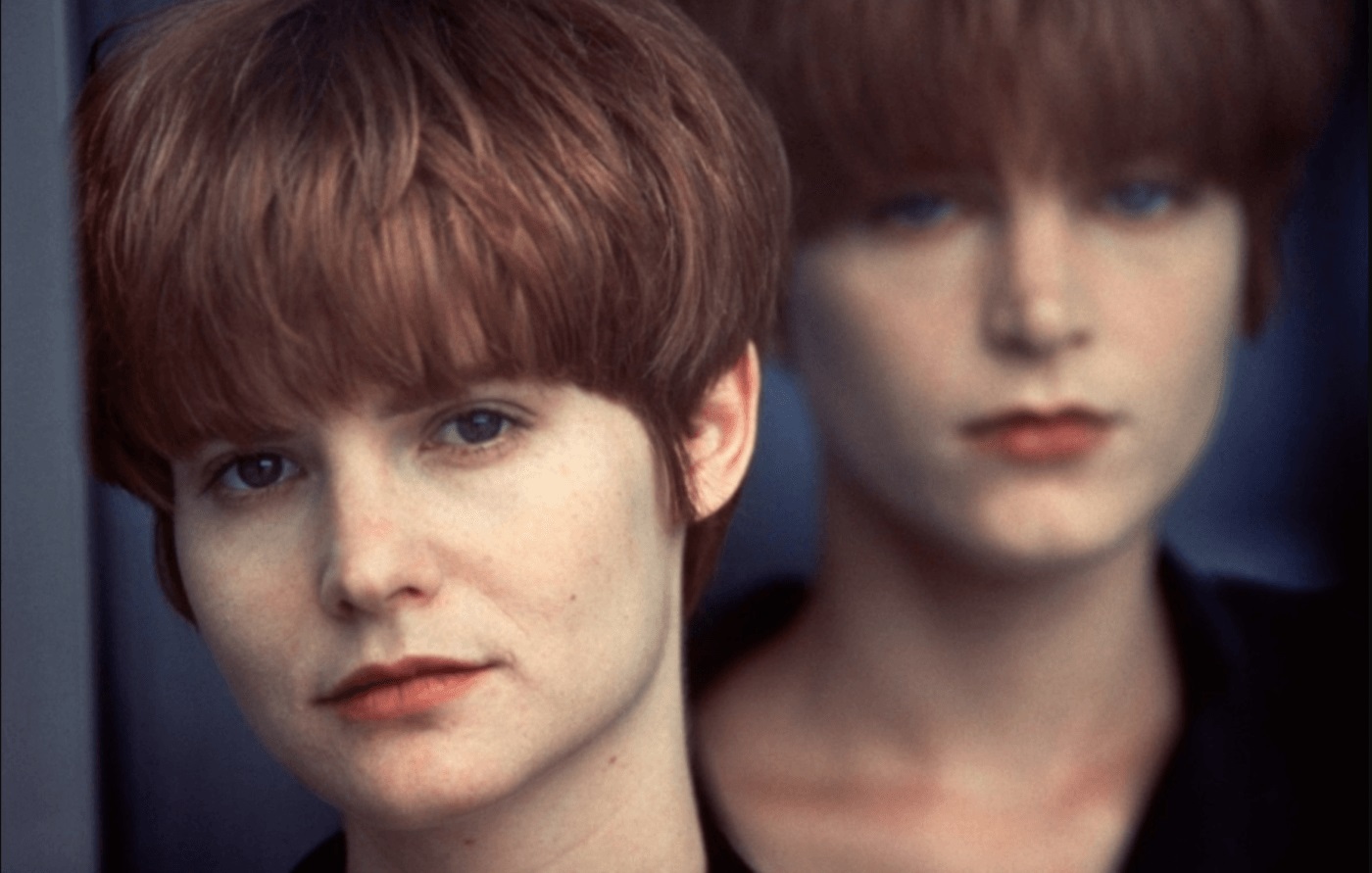 The film has its share of striking moments, like when Jennifer Jason Leigh turns up with her hair done just like Bridget Fonda's, which briefly turns the film into a weird double identity thriller culminating in the startling scene where Leigh performs oral sex on Bridget Fonda's boyfriend, he thinking it is her. Equally, there are often moments when the film is in imminent danger of becoming risible – the murder by stiletto heel in the head is one scene that belongs more in a cartoony splatter film than a thriller like this. Barbet Schroeder certainly makes good use of the cavernous Victorian apartment set.
One has never been particularly enthused about Bridget Fonda as an actress – she is far too cold and distant. In fact, when Jennifer Jason Leigh gets her hair cut, she makes a more interesting Fonda than Fonda herself does. Jennifer Jason Leigh is not too bad – her dangerous flips of personality attain some menace, although all the twitchy, nervous acting does become a little much by the end.
Barbet Schroeder later returned to the psycho-thriller genre with the forensic psychology thriller Murder By Numbers (2002).
Single White Female 2: The Psycho (2005) was a sequel with Kirsten Miller and Brooke Burns in the equivalent of the Bridget Fonda and Jennifer Jason Leigh roles respectively.
---
---