---
Crew
Director – Christian E. Christiansen, Screenplay – Sonny Malhi, Producers – Doug Davison & Roy Lee, Photography – Phil Parmet, Music – John Frizzell, Visual Effects – Zoic Studio (Supervisor – Rocco Passionino), Special Effects Supervisor – John Frazier, Production Design – Jon Gary Steele. Production Company – Vertigo Entertainment.
Cast
Minka Kelly (Sara Matthews), Leighton Meester (Rebecca Evans), Cam Gigandet (Stephen), Alyson Michalka (Tracy), Billy Zane (Professor Roberts), Danneel Harris (Irene), Matt Lanter (Jason), Frances Fisher (Alison Evans), Tomas Arana (Jeff Evans), Nina Dobrev (Maria)
---
Plot
Sara Matthews arrives at the University of Los Angeles to study fashion design. She signs into the sorority dorm house where she and her roommate Rebecca Evans quickly become good friends. However, Rebecca soon develops an unhealthy attachment to Sara, threatening her best friend Tracy, blackmailing a sexually harassing professor and developing increasingly more malevolent intentions towards the other people in Sara's life.
---
The Roommate comes from Vertigo Entertainment and producer Roy Lee. Lee and Vertigo have had some success over the last few years with their English-language remakes of Asian horror films, including the likes of The Grudge (2004), Dark Water (2005), The Echo (2008), The Eye (2008), Shutter (2008), Possession (2009), The Uninvited (2009), Oldboy (2013) and Death Note (2017), and other non-horror Asian films such as Eight Below (2006), The Lake House (2006), The Departed (2006) and My Sassy Girl (2008). Vertigo started branching out beyond Asia with the English-language remakes of Quarantine (2008), Poltergeist (2015) and It (2017) and found some acclaim with their first original horror work The Strangers (2008). More original genre films followed The Roommate with The Incident (2013), 7500 (2014) and The Boy (2016), plus the various Lego movies, among others.
The Roommate is largely conceived as an attempt to pitch a psycho-thriller to the teenage demographic. The 18-25 crowd is the most sought after demographic in Hollywood marketing and a number of psycho-thrillers have been rewritten to cater to such, notably Swinfan (2002), a high-school version of Fatal Attraction (1987), and Disturbia (2007), a youth version of Rear Window (1954). The Roommate is essentially a remake of Single White Female (1992) that has been rewritten to be set in a college dorm. Most of the cast have been recruited from teen appeal tv series, notably Leighton Meester, previously a regular on tv's Gossip Girl (2007-11); Matt Lanter, a regular on 90210 (2008-13); and Cam Gigandet, one of the supporting cast in the Twilight films.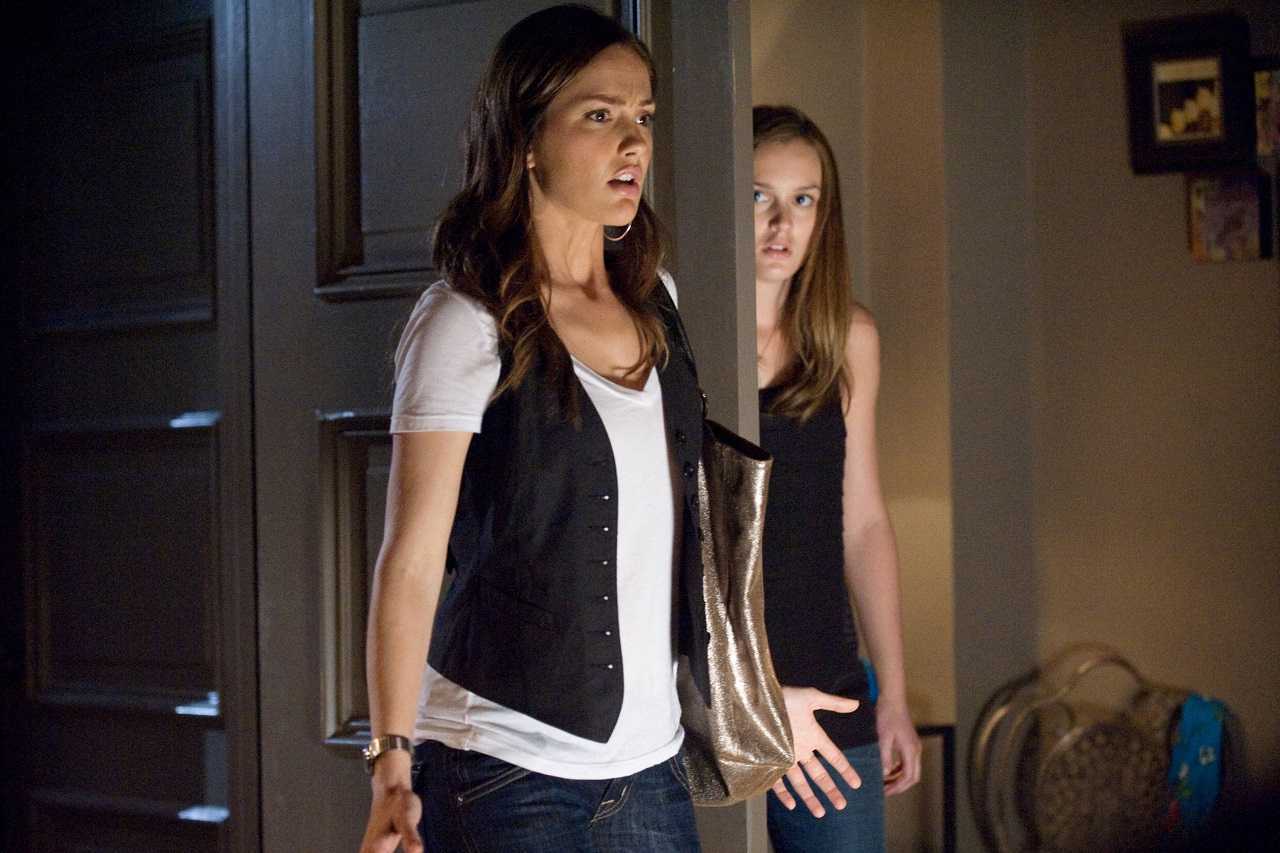 This teen demographic has been the kiss of death for a good many horror films. It requires that a censor be put on almost anything that happens on screen. Case in point being a scene early on here where Alyson Michalka gets drunk at a frat party and flashes her tits – it is a scene where everything takes place in an absurdly mannered way with the camera placed behind her back and nothing shown, not even her bra. Similarly, there is a later love scene between Minka Kelly and Cam Gigandet that is intercut with Leighton Meester having phone sex with Minka's ex, all of which takes place absurdly focused around the faces of the individuals in question. Rather than convey any erotic frisson, these scenes only draw attention to their tameness and avoidance of crossing the PG-13 rating line that can crucially get all ages into the theatre. This has also led to the watering down of the suspense scenes to the point that people are stabbed and no blood is ever shown.
On screen, the material is completely routine. There are no surprises to the script. Everything happens exactly as one predicts it will. You can see all the characters being set up and nothing takes you unaware when their fate arrives. As a character, Rebecca is given no motivation as to why she has such an attachment disorder – she just enters the show with the single description of 'disturbed' and continues from there. Mindedly, very few of these female stalker films plumb any credible psychology – and none of them are as scary as Isabelle Carré was in Anna M. (2007).
Entire scenes seem borrowed from other films – the cat in the laundry machine scene is no more than a variant on Fatal Attraction's bunny boiling scene, while the scene where Leighton Meeser dresses up as Minka Kelly and gets in bed with Minka's ex has been lifted entirely from Single White Female.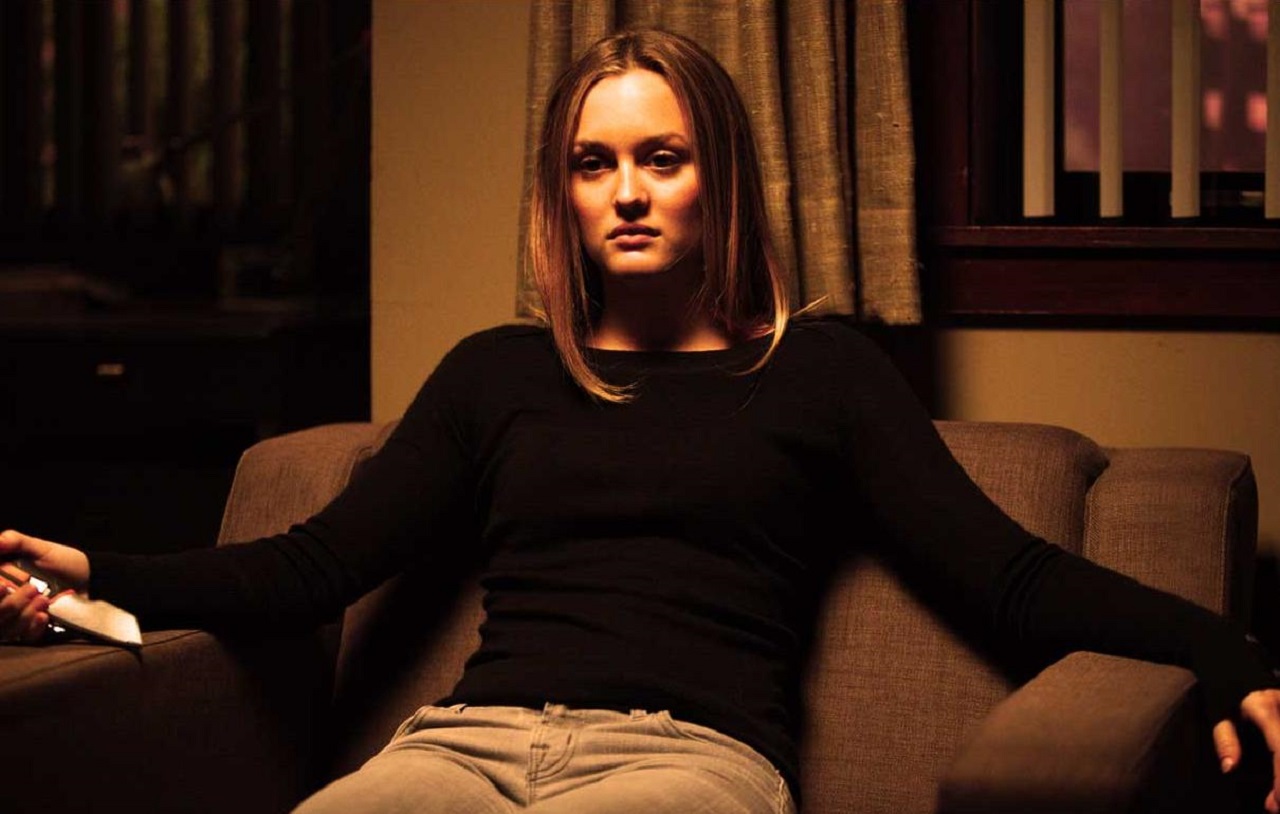 Director Christian E. Christiansen makes the individual suspense scenes work in a passably rudimentary way. In his favour, he keeps the film realist – in the sense that The Roommate is not like other teen horror films such as The Fog (2005), April Fool's Day (2008) and especially New Moon (2009) that are constantly posing the characters in pin-up shots. You cannot help but feel that his being allowed to push the material across the line of an R-rating would have improved The Roommate to no end.
None of the players do much to stand out. Minka Kelly looks like a young Jennifer Beals but lacks any of Beals' ability to infectiously light the screen up with her smile, she is simply too quiet. Leighton Meester does little to make her role stand out from the cliches of the genre. Cam Gigandet seems to do all his acting by crinkling the corners of his eyes, an effect that seems to be trying to come across as cool but emerges as only mockingly laconic as though he is not taking much of the show seriously.
Director Christian E. Christiansen had previously made several on-genre films in his native Denmark. This was his English-language debut. He subsequently went on to make Where the Devil Hides (2014) about a prophecy of the antichrist coming true in a religious commune, as well as work on The Kingdom: Exodus (2022).
---
---