---
USA. 1998.
Crew
Director – David Dobkin, Screenplay – Matt Healy, Producers – Ridley Scott & Chris Zarpas, Photography – Eric Edwards, Music – John Lurie, Music Supervisors – Michelle Kuznetsky & May Ramos, Special Effects – Ultimate Effects (Supervisor – David Wayne), Makeup Effects – Kate Morgan Biscoe, Dead Body Effects – Image Animation, Production Design – Clark Hunter. Production Company – Scott Free/Polygram Filmed Entertainment/Intermedia Films.
Cast
Joaquin Phoenix (Clay), Vince Vaughn (Lester Long), Janeane Garofalo (Agent Dale Shelby), Georgina Cates (Amanda), Scott Wilson (Sheriff Dan Moody), Phil Morris (Agent Renard), Vince Vieluf (Deputy Barney), Gregory Sporleder (Earl), Nikki Allyn (Gloria Collins)
---
Plot
In a small Montana town, Clay's best friend Earl shoots himself after he discovers that Clay has been having an affair with his wife Amanda, but does it so as to make it appear that Clay killed him. Clay is forced to cover up the suicide by faking an accident. However, the calculating Amanda still wants Clay and continues to harass him to have sex with her. She then shoots a girl Clay goes out with, forcing him to dispose of the body in the lake. The body then turns up when Clay and his new friend Lester Long go fishing on the lake. However, when Clay reports it to the police, it turns out to be a different body. Clay realises that Lester is a serial killer who has been slaughtering women in the area. However, as the FBI arrive to investigate, the evidence begins to point to Clay as the killer.
---
The surprise about this essentially indie production is that it is produced by such usually commercially-minded directors as brothers Ridley and Tony Scott and their Scott Free production company. Clay Pigeons was also the directorial debut of David Dobkin who went onto make Shanghai Knights (2003), the bodyswap comedy The Change-Up (2011) and to pair up again with Vince Vaughn for the smash-hit of Wedding Crashers (2005) and Fred Claus (2007). Beyond his directorial outings, Dobkin has also written and produced Jack the Giant Slayer (2013) and produced R.I.P.D. (2013), the tv series Into the Badlands (2015-9), The Man from U.N.C.L.E. (2015) and King Arthur: Legend of the Sword (2017).
Clay Pigeons starts in well with a plot filled with some deliciously black twists and turns – Gregory Sporleder shooting himself in order to leave the blame on Joaquin Phoenix; Georgina Cates's blackmailing bitcheries and her shock shooting of Nikki Allyn during sex; and then a marvellously about-face twist as Phoenix and Vince Vaughn drag the body out of the lake, only for Phoenix to find it is the wrong body.
However, after such a promising build-up, Clay Pigeons somehow loses itself. The latter half of the film falls into something dreadfully predictable – the familiar plot of the wrong man finding himself framed for the crimes and the psycho continuing to toy with him. Despite selling itself to an indie audience, there is something dreadfully predictable about the way the film plays itself out. Indeed, the only surprise the film holds in store in its latter half is its failure to throw any twists on plot denouements that one can see coming off way in advance.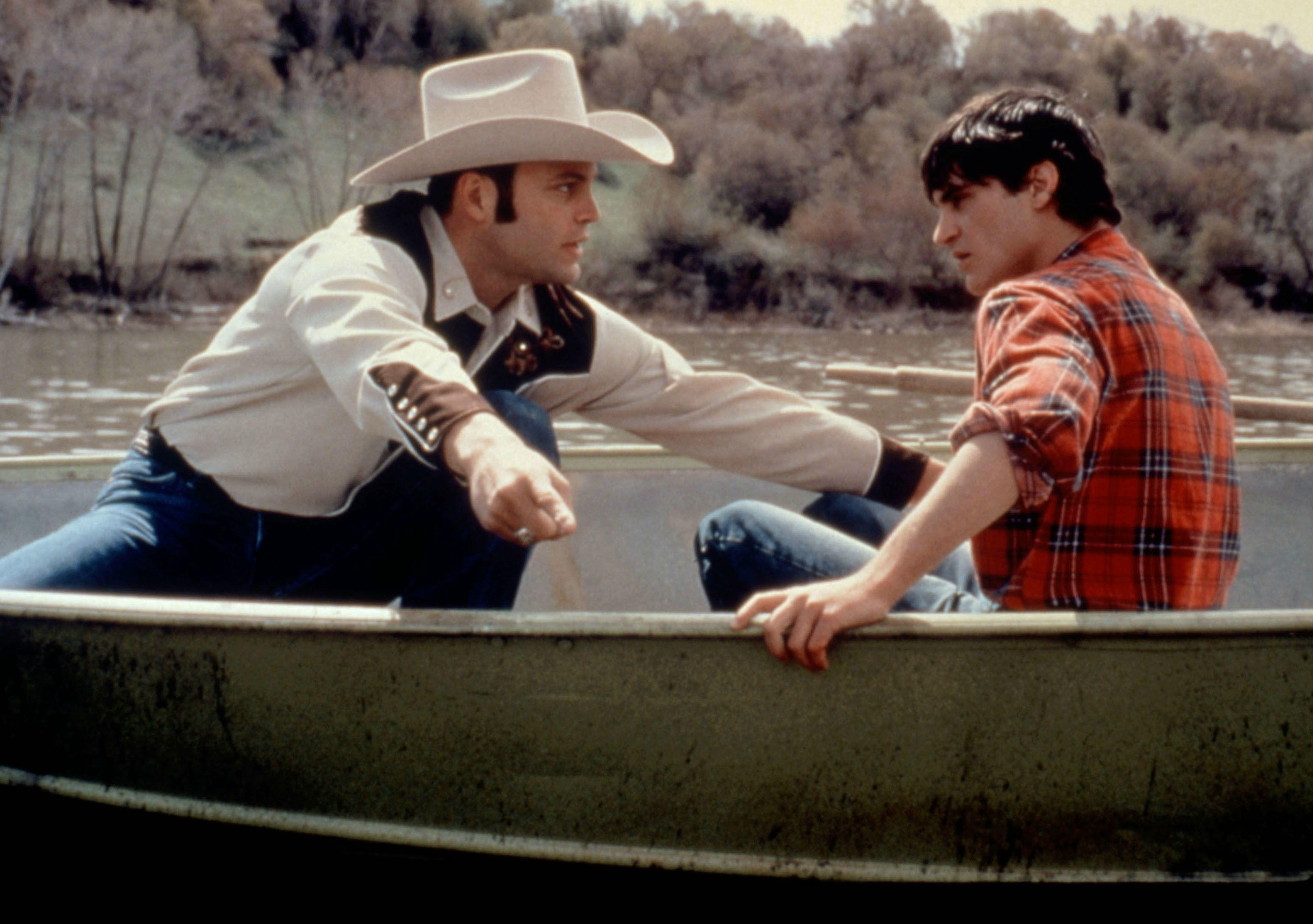 What does hold Clay Pigeons together in the second half is its cast. Joaquin Phoenix gives an okay central performance, although he is essentially typecast in the same role he played in To Die For (1995) – that of the not-terribly intellectually endowed smalltown yokel who becomes enwrapped in a murder plot and is being manipulated by a scheming woman. Vince Vaughn though is the one having all the fun. Vaughn can present considerable charms on screen – most notably in Swingers (1996) – and the twist here is that Vaughn remains the most charismatic character on screen while also playing a complete psychopath. Although the beaming smile and the cowboy pose gets somewhat overplayed, it is fun to watch the charm being ployed and working on people.
The film also has Janeane Garofalo who is, in this author's estimation, one of the most intelligent and underrated actresses around. Clay Pigeons gives her a part that lifts her free of the typecasting she acquired around the time in light romantic comedies ever since her breakthrough in The Truth About Cats and Dogs (1996). Her FBI agent holds attention with her cool deliberated composure and detached patience. (There is considerable play in the film between her FBI training and the town's more laidback ways). There is a fabulous encounter between she and Vince Vaughn in a bar where she cynically deflates his persistent attempts to charm her and then, when he turns away to the girl he was waiting to meet, we momentarily see her annoyance and get a glimpse of just how much she was starting to fall for his line. It is a marvellous piece of momentary character insight on the film's part.
(Nominee for Best Actress (Janeane Garofolo) at this site's Best of 1998 Awards).
---
Trailer here
---