---
USA. 1998.
Crew
Director – Jamie Blanks, Screenplay – Silvio Horta, Producers – Gina Matthews, Michael McDonnell & Neal H. Moritz, Photography – James Chressanthis, Music – Christopher Young, Special Effects Supervisor – Martin Malivoire, Production Design – Charles Breen. Production Company – Phoenix Pictures.
Cast
Alicia Witt (Natalie Simon), Rebecca Gayheart (Brenda), Jared Leto (Paul), Loretta Devine (Reese Wilson), John Neville (Dean Adams), Joshua Jackson (Damon Brooks), Robert Englund (Professor William Wexler), Michael Rosenbaum (Parker), Tara Reid (Sasha), Danielle Harris (Tosh), Julian Richings (Janitor), Natasha Gregson Wagner (Michelle Mancini)
---
Plot
Natalie Simon, a folklore student at Maine's Pendleton University, comes to believe that someone on campus is conducting a series of killings that are all modelled on urban legends. However, the campus authorities dismiss the killings as suicides or students partying and discredit Natalie because of a car crash prank she was involved with in high school. As the students hold a party to celebrate the 25th anniversary of a campus legend about a slaughter at Stanley Hall, Natalie tries to convince people that a killer is stalking them.
---
First it was Psycho (1960) and a couple of years later What Ever Happened to Baby Jane? (1962). Each became the benchmark for the psychological horror film. Numerous imitators copied Psycho's thriller structure with murder plots that hinged on contorted Freudian psychodramas and gender role confusion or else Baby Jane's model of a faded screen actress going bonkers in grandly theatrical style. In the 1980s, the benchmarks became Halloween (1978) and Friday the 13th (1980) and the genre was inundated by low-budget slasher films with teens being stalked by near-invincible bogeymen. In the late 1980s and 90s, the genre graduated back upmarket with Fatal Attraction (1987) and The Silence of the Lambs (1991) becoming the new benchmarks and being taken over by psychotic stalkers endangering the values of conservative middle class America and a fascination with forensic psychology and the psychological minutiae of the serial killer.
In the latter half of the 1990s, the new benchmark became Scream (1996). However, the problem with films that sought to construct a new genre out of Scream was that Scream was fairly much a one-off that did not lend itself to easy imitation. Scream's success was less due to being a straight slasher film than it was in making a sly in-joke out of the very genre it was set in. Copying a film that parodies another subgenre of films offers extremely limited potential to any film that seeks to imitate it.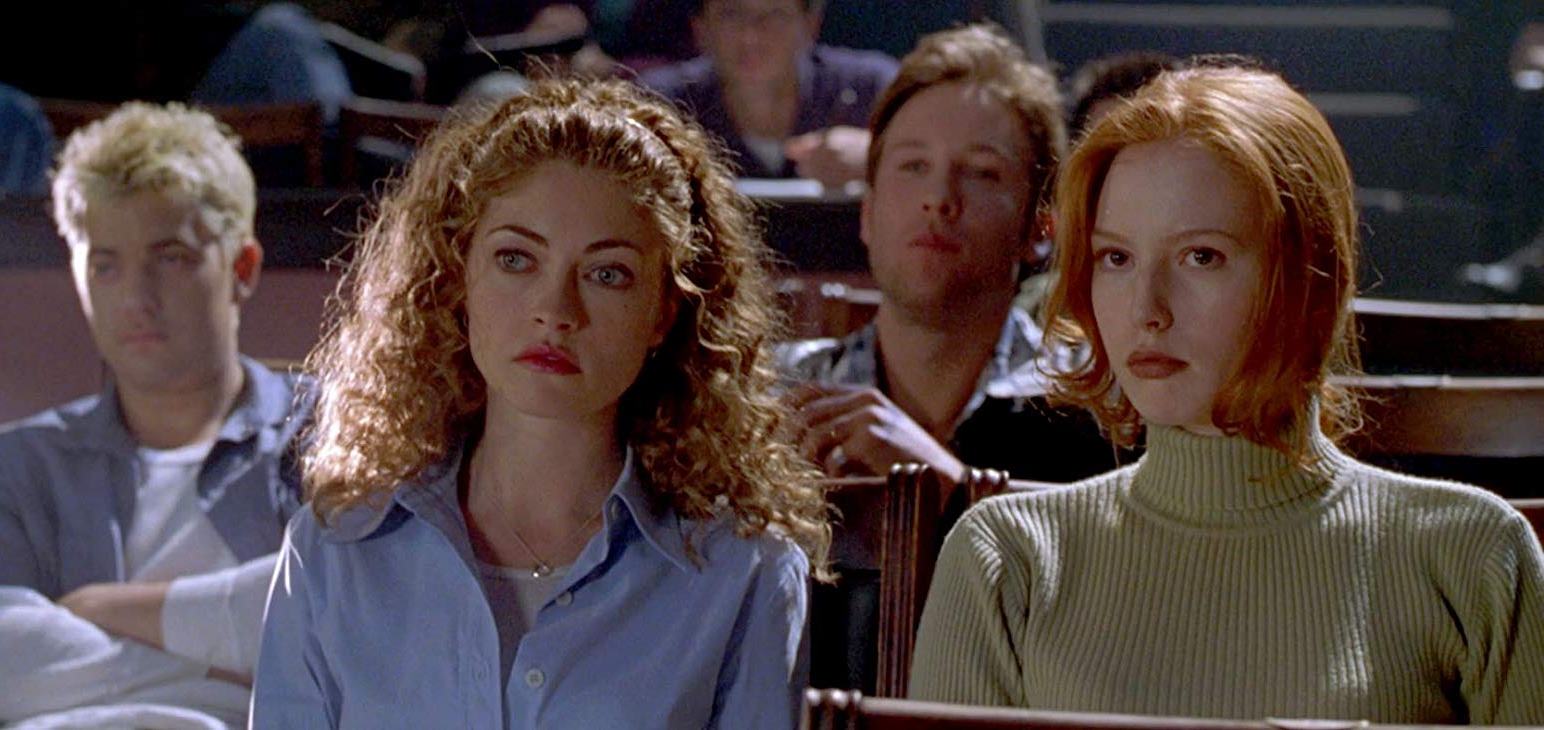 This is immediately apparent in Urban Legend. Where Scream employed horror movies and their cliches as a motif that each killing was modelled on, Urban Legend seeks to employ urban legends as a gimmick. The problem with this is that urban legends do not easily lend themselves to horror film motifs. Certainly, Urban Legend manages to find a few that do – the story of The Hook; the killer taunting the babysitter from within the house – an idea actually taken from the slasher film When a Stranger Calls (1979); the message painted on the wall in the roommate's blood "Aren't you glad you didn't wake up?"
However, urban legends are far more than merely spooky campfire legends – they encompass everything from stories of crocodiles in the sewer to stories about celebrities placing hamsters where the sun don't shine to the belief that plastic bottles of water on the lawn will keep away police dogs. Resultingly, Urban Legend has to stretch a number of other urban legends – the belief that drinking Pepsi and then eating sherbet can kill one, stories of people waking up with their livers removed, gangs driving with their headlights off as an initiation – into gimmick devices to be used.
Some of the film's killings – like John Neville being run over in a parking lot – have nothing at all to do with urban legends. Nor do the film's explanations about the killer's reason for using urban legends motifs ring true as believable psychology. (The script never explains why the killer has to go around killing other victims who are not associated with the original crime). The film does nearly almost redeem itself with a neat twist ending where one can see that the events of the film are starting to turn into an urban legend of their own.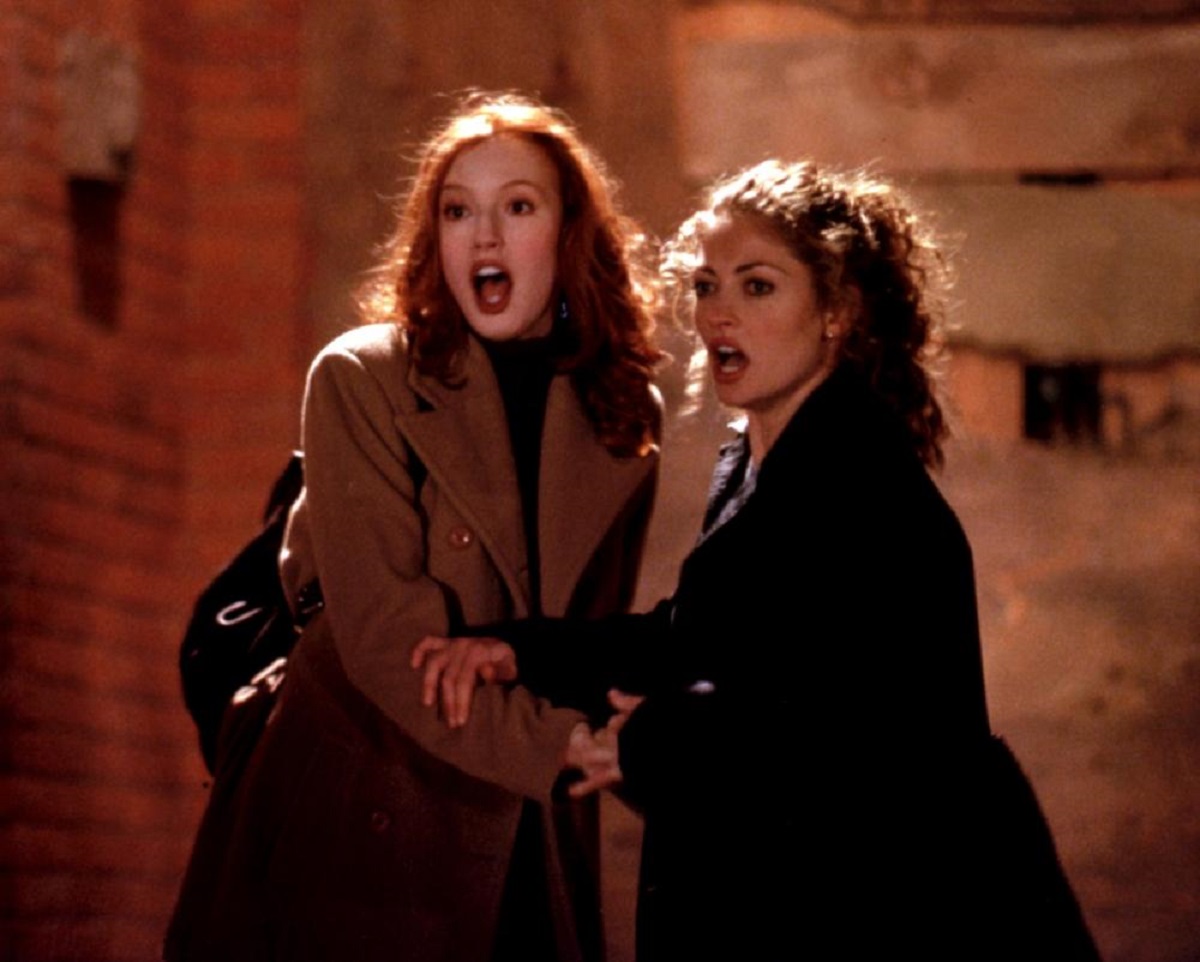 At least, one good thing about this current run of Scream imitators is that instead of low-budget films made copying the slasher films of the 1980s, these are slasher films that are being made by studios on A-budgets. Urban Legend marshals a reasonable cast of teens, including names like Joshua Jackson, Tara Reid, Natasha Gregson Wagner and Michael Rosenbaum who went onto other things. Particularly intelligent and believable is Alicia Witt, an actress one noticed since her debut in Dune (1984) at the age of eight. Rebecca Gayheart is another promising actress – her bimbo routine at the start of the film is annoying but she shapes up well at the climax. Urban Legend should also be commended for giving the awful Robert Englund as little screen time as possible.
Director Jamie Blanks, in his first film, gives the material far more than it deserves. In fact, Jamie Blanks carves out a note as a director worth keeping an eye on in the future. Blanks gains one's attention right from the fine opening scene with Natasha Gregson Wagner perceiving Brad Dourif's gas station attendant as a potential psychopath and then in a nifty reversal of expectation it turning out that he was trying to protect her from the real killer hiding in the back of her car. The only fault in Blanks's direction is his offering up too many hyped up false jumps by trying to rattle audiences with the soundtrack. All of the novelty death set-pieces are well directed – there is a very suspenseful piece with Tara Reid hanging onto a balcony edge while the killer hacks at her fingertips with an axe. The most memorable set-piece is one where Alicia Witt goes to bed, thinking the noises of Goth roommate Danielle Harris being strangled in the bed next to her are just her having noisy sex.
Urban Legends: Final Cut (2000) is a very loose sequel and the series continued with the abysmal Urban Legends: Bloody Mary (2005).
Australian-born director Jamie Blanks continued on in the horror genre with slasher film Valentine (2001), the Backwoods Brutality film Storm Warning (2007) and the remake of Long Weekend (2008) .
(Nominee for Best Supporting Actress (Rebecca Gayheart) at this site's Best of 1998 Awards).
---
Trailer here
---