---
Crew
Director – Danny Cannon, Screenplay – Trey Callaway, Producers – William S. Beasley, Stokely Chaffin, Erik Feig & Neal H. Moritz, Photography – Vernon Layton, Music – John C. Frizzell, Music Supervisors – Sharon Boyle & John Houlihan, Visual Effects – Threshold Digital Research Laboratories (Supervisor – Alison Savitch), Special Effects Supervisor – John D. Milinac, Prosthetic Effects – Matthew Mungle & Clinton Wayne, Production Design – Doug Kraner. Production Company – Mandalay Entertainment/Global Entertainment Productions.
Cast
Jennifer Love Hewitt (Julie James), Brandy (Karla Wilson), Mekhi Phifer (Tyrell), Freddie Prinze Jr (Ray Bronson), Matthew Settle (Will Benson), Bill Cobbs (Estes), Jennifer Esposito (Nancy), Jeffrey Combs (Brooks), Jack Black (Titus), Muse Watson (Ben Willis)
---
Plot
Julie James's college roommate Karla Wilson wins a trip for four to the Bahamas in a radio competition and the two of them head there with their boyfriends. However, once at the island's rundown hotel, Julie starts receiving taunting notes that say "I Still Know What You Did Last Summer" and begins to believe that Ben Willis is still alive. The others place this down to her hysteria but soon come to believe as the body count mounts. As they try to escape, they find themselves isolated by a storm, while the radio equipment and all boats off the island have been sabotaged.
---
With the hit success of his script for Scream (1996), and his follow-ups with I Know What You Did Last Summer (1997) and Scream 2 (1997), Kevin Williamson almost single-handedly sparked off a new wave of slasher films for the 1990s, albeit slasher films shot through with a wrlyy recursive sense of postmodern reflection and joyously parodying of their 1980s predecessors. It is probably of considerable irony to Kevin Williamson that his slasher parodies were so successful that they too spawned a series of imitators.
What is instantly apparent when one sits down to watch I Still Know What You Did Last Summer, the immediate sequel to I Know What You Did Last Summer (but made without Williamson's involvement) is that without Kevin Williamson's sly level of genre parody, all that one is watching is a slasher film where the only difference between it and Friday the 13th (1980) and its ilk is that I Still Know What You Did Last Summer has been made by a studio on an A-budget. The film seems unaware of such irony. It is also crucially missing in any of Williamson's playful humour. The most the film ever comes to Williamson's sly genre in-referentiality is one line – "Seen any fresh bodies out there? How about a Freddy or a Jason or something?" – that seems extraordinarily ham-fisted in comparison to Williamson's original.
Similarly, the plot lacks the thriller twists of the original – it only consists of the piling of one stalking set-piece on top of another. There are a couple of twists at the end where the film briefly hints that voodoo-practicing Bill Cobbs might be the killer and when it is revealed that one person among the complement of victims is the son of the killer, but these seem woeful in comparison to Kevin Williamson's tightly wound original plot.
In fact, the film fails to even seem aware of the inaccuracy of its title – by the series internal chronology, the title should be I Know What You Did Two Summers Ago. (The producers attempted to explain this away by saying that they needed a title that would fit on the billboard, although it should be pointed out that the above-mentioned title is shorter than the one the film uses).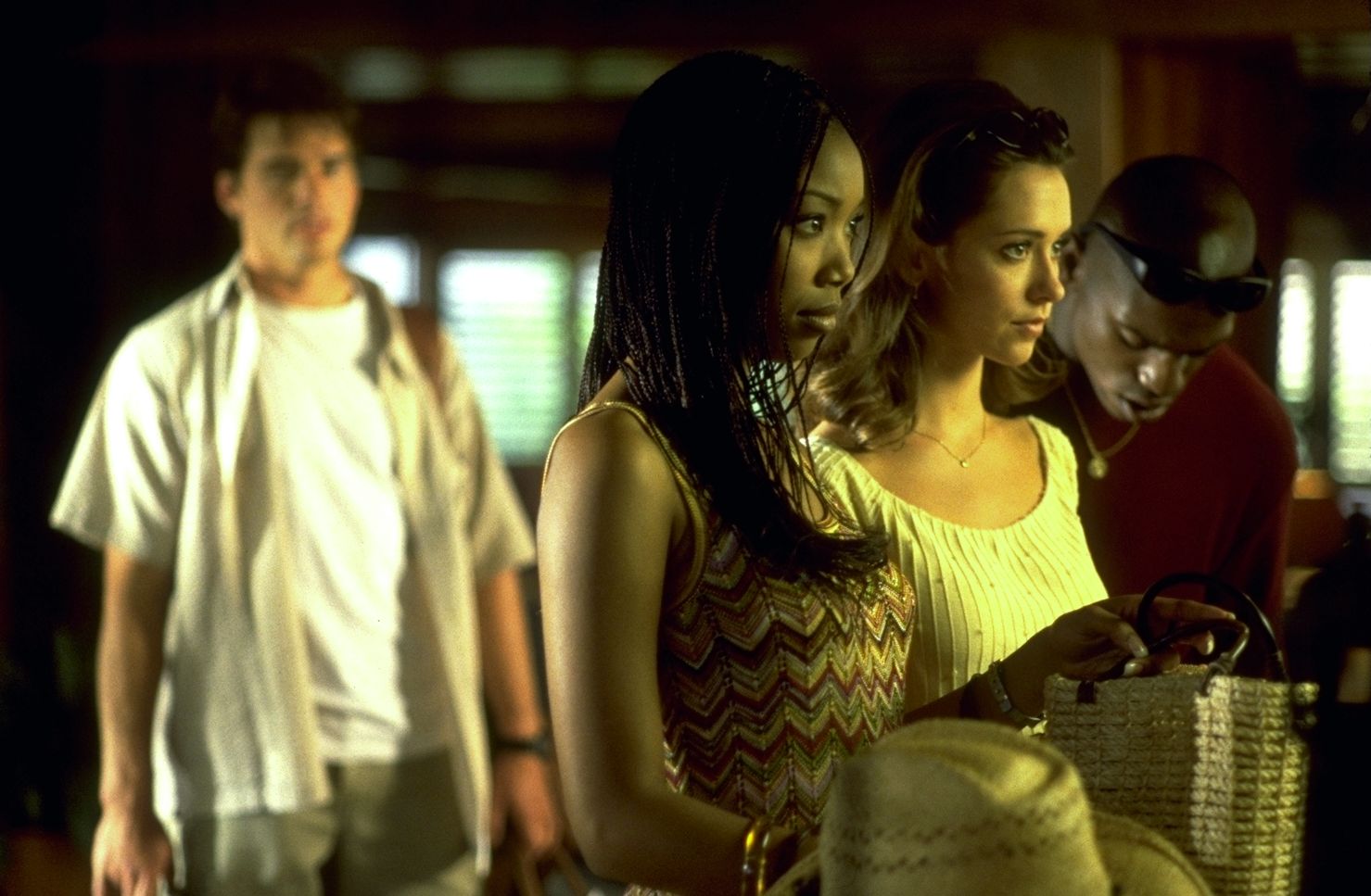 I Still Know What You Did Last Summer is not entirely negligible. On the plus side, Danny Cannon, who previously made Judge Dredd (1995), directs more than competently. In fact, he arguably does a better job than Jim Gillespie did on the first film. Where Gillespie created some effective stalking sequences, he allowed the film to slow down in the interim. On the other hand, Danny Cannon keeps the pace up throughout. There are far too many scenes at the outset with Jennifer Love Hewitt finding people in her closet, dream sequences and things popping out of strange places but Cannon steadily allows the atmosphere to accrue and once the film settles down into the all-out stalking it becomes reasonably intensive. There is one particularly good jump where Mekhi Phifer says "I'm tired, I'm hungry, I'm horny and personally I haven't seen a godamn psycho-killer," whereupon he is gutted by a hook from down the kitchen chimney.
Jennifer Love Hewitt gives another strong and intelligent performance – indeed, she gives a better performance here than she did in the original. (Danny Cannon does have an amusing tendency to show her in tight tank tops or wearing loosely-buttoned shirts and nothing else. In one scene with her stripping down to a bikini to get into a tanning bed, Cannon pans up her figure in tight closeup with an overly prurient fascination. Postmodern slasher films may downplay the gratuitous sex scenes of their 1980s predecessors, but this surely shows such lurks not far beneath the surface). Teen pop star Brandy on the other hand displays minimal acting talent.
There was a further sequel with I'll Always Know What You Did Last Summer (2006), although that was unconnected to these other films except in featuring a fresh group of teenagers being stalked by a similar hook figure after covering up their complicity in a crime.The original was later remade as the tv series I Know What You Did Last Summer (2021- )..
Danny Cannon has subsequently worked as a director and producer in television, including as an executive producer and director of numerous episodes on tv's CSI: Crime Scene Investigation (2000-15) and its various spinoffs, the scientific investigator series Eleventh Hour (2008-9), the revival of The Tomorrow People (2013-4) and the Batman prequel series' Gotham (2014-9) and Pennyworth (2019- ).
---
---