---
Italy/France. 1968.
Crew
Director – Christian Marquand, Screenplay – Buck Henry, Based on the Novel by Mason Hoffenberg & Terry Southern, Producer – Robert Haggiag, Photography – Giuseppe Rotunno, Music – Dave Grusin, Photographic Effects End Sequences – Douglas Trumbull, Special Effects Supervisor – Augie Lohmann, Production Design – Dean Tavoularis. Production Company – Dear Film Produzione/Selmur Productions.
Cast
Ewa Aulin (Candy Christian), John Astin (Candy's Father/Uncle Jack), Richard Burton (McPhisto), Walter Matthau (Brigadier-General Smight), James Coburn (Dr Abraham Krankheit), Marlon Brando (Grindel), Ringo Starr (Emmanuel), Elsa Martinelli (Livia), John Huston (Dr Arnold Dunlap), Enrico Maria Salerno (Jonathan J. John), Charles Aznavour (The Hunchback)
---
Plot
The innocent and unworldwise Candy Christian arrives from the stars. After going to university, she travels through a series of adventures where various men – a famous Welsh poet, a Mexican gardener, a top military general, a highly successful New York surgeon, a European filmmaker, a guru and others – become entranced with her charms and insist on having their way with her.
---
Watching Candy, the mind is frequently boggled in trying to contemplate what must have gone through the heads of the filmmakers when they were making it. Terry Southern's original novel Candy (1960) was written as a satirical take on Voltaire's Candide (1759), which was about an innocent's picaresque travails through the world, something that Southern gave a darkly adult spin in his modernisation. After making his name in the early 60s as a literary satirist and essayist, Terry Southern became a name of interest after co-writing cult films such as Dr Strangelove or, How I Learned to Stop Worrying and Love the Bomb (1964), Barbarella (1968) and Easy Rider (1969). Southern's novel was then adapted for the screen here but he later loudly disavowed this. On script was Buck Henry then best known for co-creating Get Smart (1965-70) and writing the screenplay for The Graduate (1967).
Candy seems akin to Casino Royale (1967), a grandiosely out-of-control production (that Terry Southern was also reportedly involved with) where the filmmakers persuaded various stars to come and play parts and then only a long time down the track actually sat down to think of a way of tying everything coherently together. One gets the impression that Candy was made by similar means. Terms such as 'satiric' are thrown in the direction of the Terry Southern novel but if the film is intended as satire, it gives no clear idea of what it is trying to satirise. You can see that each of the various sexual encounters could have served as caricatures of a particular type of personality but in the film is more like a series of surreal set-pieces where various actors are given their heads and allowed to go completely over the top.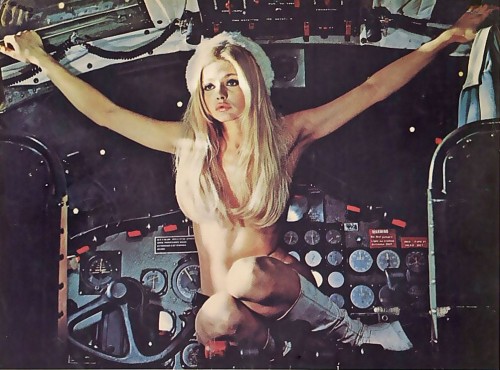 Several well-known stars of the era give embarrassingly bad performances. Richard Burton is probably the worst offender as a flamboyant Welsh poet (clearly parodying Burton's countryman Dylan Thomas), with Burton at the end of the scene reduced to rolling around on the see-through glass floor of a limo licking up spilt alcohol (while the camera looks up from underneath) and then in boxers fucking a mannequin whose eyes keep blinking with each thrust. Ringo Starr turns up with horrendous accent (and even less acting ability), making one of the world's least ever convincing ethnic appearances as a Mexican gardener who forces his way with Candy. Marlon Brando has a mind-bogglingly bizarre piece as an Indian guru who waylays Candy in his special temple-equipped truck that slowly falls to pieces as he surrenders to his lust with her.
There is also Walter Matthau in a Dr Strangelove-esque sequence as a hardline military general who has been aloft with his men and not had a woman for several years; James Coburn as a genius surgeon in a sequence that drags on and on; a mini-cameo from John Huston as the hospital head; and Charles Aznavour in a non-speaking role as a human fly thief who climbs all over the walls of the room. Although the worst performance in the film comes from Swedish model Ewa Aulin as Candy. The film's central conceit is that Candy is meant to be unworldwise and innocent, but Aulin instead gives us Candy as entirely vacant. She projects the sort of airheadedness that became the basis of blonde jokes.
All that one ends up with is a grotesquely swollen and out of control film that survives today as a Golden Turkey grotesquerie. It is hard to even imagine a version of it that might have gone right. It is certainly not a film that you could imagine being made today (even as softcore porn). There is so little sophistication to it as a concept, satirical or otherwise – a completely innocent girl stumbles through encounters with various men from all walks of life where the men, after demonstrating brilliance in their chosen field, soon collapse into paroxysms of lust and are begging to have their way with her.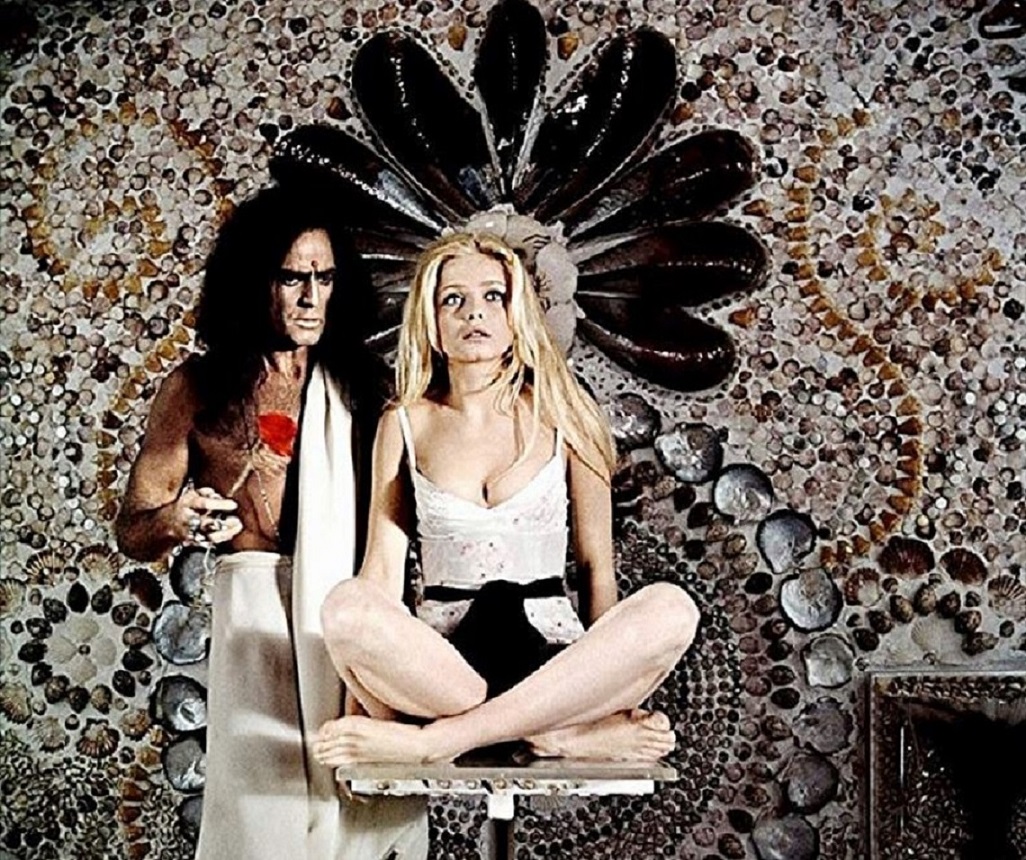 As an idea, it seems crude and in terms of presentation is entirely sexist – Candy is raped and forcibly molested several times and the film never seems to show her voicing any objection or upset at this. The film doesn't seem to have a particularly high view of men either. The only point it seems to have is that beneath all ideals and pretensions men are helpless and uncontrollable slaves of their lusts.
The film makes for marginal inclusion here. Almost entirely unrelated to anything else is the beginning wraparound, which shows Candy descending to Earth from the stars in a shroud of lights and then ascending again at the end, all amid much trippy acid rock. Quite what these scenes mean could be anybody's guess. Candy's origin, appearing from the stars as a fully formed adult extra-terrestrial, is clearly contradicted by the fact that she is also shown to have a father (John Astin) and several other relatives throughout the film. More than anything, these scenes give the appearance of having been hastily inserted to capitalise on the success of the same year's 2001: A Space Odyssey (1968) – something made pointed by the hiring of Douglas Trumbull, who was responsible for the slit scan light effects during the Beyond the Infinite sequence in 2001, to conduct similar effects sequences here.
---
Trailer here
Full film available online here:-
---