(Chao Ji Xue Xiao Ba Wang)
---
Hong Kong. 1993.
Crew
Director – Wong Jing, Producer – John Higgins. Production Company – Fantasy Productions/Wong Jing's Workshop Ltd
Cast
Dicky Cheung (Chun Tai Hung), Andy Lau (Ti Man), Jackie Cheung (Broom Man), Simon Yam (Sing), Chingmy Yau (Chun May), Richard Ng (Richard Ti), Aaron Kwok (Lung), Charlie Yeung (Choi Ney), Andy Hui (Kei-on), Ekin Cheng (Kim), Billy Chow (Thai King), Ken Lo (The General)
---
Plot
In the year 2043, the crimelord known as The General seeks to avoid trial by sending three of his lackeys back in a time machine to 1993 to influence the trial's judge Yu Ti Hung as a youth. Three future cops who all have superpower chips implanted in their heads, which grant them amazing fighting and martial arts abilities, are sent to stop them. However, in 1993 Hong Kong, Chun Tai Hung is a complete wimp, having been so bullied that he is 28 and shas yet to graduate from school. As the future cops use their powers to help him stand up for himself, he becomes caught up in the super-powered war between the two factions.
---
Hong Kong makes some of the most truly amazing films in the world. Not content to do a mere knockoff of the current time travel/action film genre that everybody else around at the time was making, they came up with the dizzying Future Cops. Try and imagine The Terminator (1984) as a slapstick comedy – with martial arts sequences.
Future Cops took its inspiration from the Street Fighter arcade game. Despite its lower-budget, Future Cops is ten times more inventive a film than the bigger budgeted, higher profile screen adaptation of Street Fighter (1994) that came out around the same time. In fact, the big-budget film Street Fighter seems to have outrightly taken some things from Future Cops – the principal villain in both films, The General and General Bison, are almost identical, as is the final freeze frame on the united team.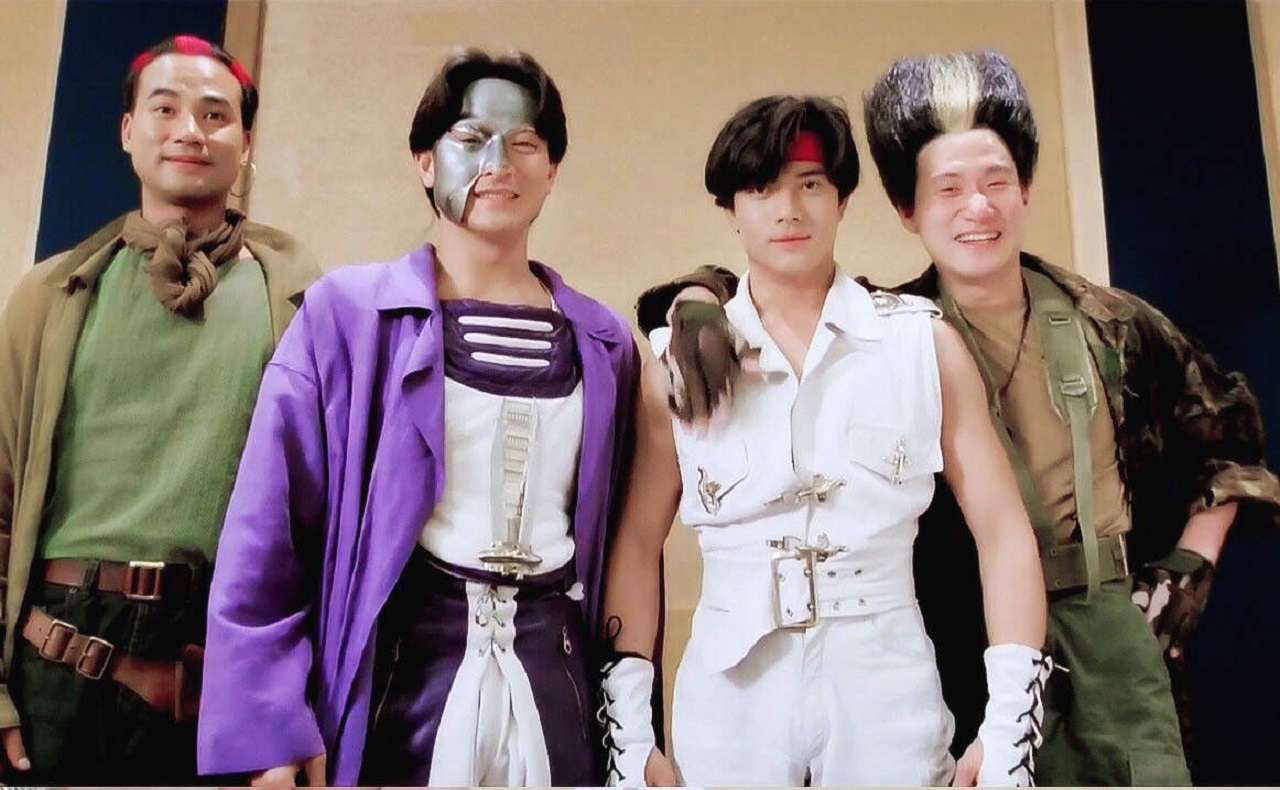 What takes one aback is the film's giddy momentum and the wacky, maniacally paced visual comedy. The action is utterly dizzying – characters levitate, spin about in mid-air and bounce off balconies with kicks, have extending legs and arms, can roll up into giant balls, develop spin-tip arms to drill right through opponents. One great action sequence in the middle of the film has two characters throwing cars at one another and blowing up an entire supermarket – the good guy is downed but immediately revives upon a kiss from his beloved. The pace never flags for a minute.
The comic energy is equally hilarious – with wonderful little throwaway pieces like the mother and her little positive thinking ditties (which come accompanied by their own theme tune). The film even conducts its own bizarre parody of Ghost (1990) during a sequence when everything stops for a song. The plot is unimportant, its surprises fairly predictable but this is unimportant – in terms of visual dementia, Future Cops is utterly satisfying.
---
Trailer here
---