---
Crew
Director – Allen Coulter, Screenplay – Paul Bernbaum, Producer – Glenn Williamson, Photography – Jonathan Freeman, Music – Marcelo Zarvos, Music Supervisor – Dan Lieberstein, Visual Effects – Mr X (Supervisors – Dennis Berardi & Evan Jacobs), Special Effects – Performance Solutions (Supervisor – Jonathan Craig) & Ultimate Effects, Prosthetic Effects – Matthew W. Mungle, Production Design – Leslie McDonald. Production Company – Back Lot Pictures.
Cast
Adrien Brody (Louis Simo), Ben Affleck (George Reeves), Diane Lane (Toni Mannix), Bob Hoskins (Eddie Mannix), Lois Smith (Helen Bessolo), Robin Tunney (Lenore Lemmon), Jeffrey DeMunn (Art Weissman), Caroline Dhavernas (Kit Holliday), Dash Mishok (Sergeant Jack Paterson), Larry Cedar (Chester Sinclair), Molly Parker (Laurie Simo), Zach Mills (Evan Simo), Joe Spano (Howard Strickling), Kathleen Robertson (Carol Van Ronkel), Brad William Henke (Russ Taylor), Richard Fancy (Alford 'Rip' Van Ronkel)
---
Plot
June 16th, 1959. Actor George Reeves, best known as tv's Superman, is found shot dead in the bedroom of his home. The police dismiss this as a suicide. Private eye Louis Simo, desperate for a case, is directed to Reeves's mother Helen Bessolo who is determined to prove that it is a murder. As Simo begins investigating Reeves's story, he uncovers how Reeves became the kept man of MGM head Eddie Mannix's wife Toni, before finding fame on television in 'The Adventures of Superman'. Though Reeves hated the role and yearned to do something more serious, he became typecast in the part and experienced difficulty finding other work. Despite heavies beating him up and telling him to leave the case alone, Simo discovers how Reeves planned to leave Toni for the younger Lenore Lemmon. Simo begins to wonder if Reeves' death was not a murder conducted either by Lenore or by men hired by Eddie Mannix.
---
Hollywoodland is a true-life crime film based on the death of actor George Reeves (1914-59). George Reeves is best known as the actor who played the role of Superman/Clark Kent in tv's Adventures of Superman (1952-8) and the earlier cinematically-released film Superman and the Mole-Men (1951).
There is much speculation that has surrounded Reeves' death. The official police verdict at the time was suicide by self-inflicted gunshot wound. Over the years, a number of curious and conflicting pieces of evidence have suggested that the death may have been a murder rather than a suicide. These include such things as the multiple bullet holes around the room where Reeves' body was found; the lack of gunpowder residue on Reeves' hands (which would have indicated that he had fired the gun); the lack of any fingerprints on the gun; the shell from the bullet being found underneath Reeves' body; and a number of people close to Reeves who insist that there was no evidence that he was depressed and rather than his career being in a nosedive it was on the upturn. These anomalies have led to a number of murder theories over the years, while other people have argued that it was no more than simple suicide.
Hollywoodland is a dramatisation of these theories. For the most part, the film is very accurate to the details of George Reeves' life and the circumstances of his death. The character of Louis Simo is based on private detective Louis Moglio who did investigate the death on behalf of Reeves's mother, although the film, largely to have a point-of-view character to spearhead the investigation, has substantially amplified the prominence of such a character.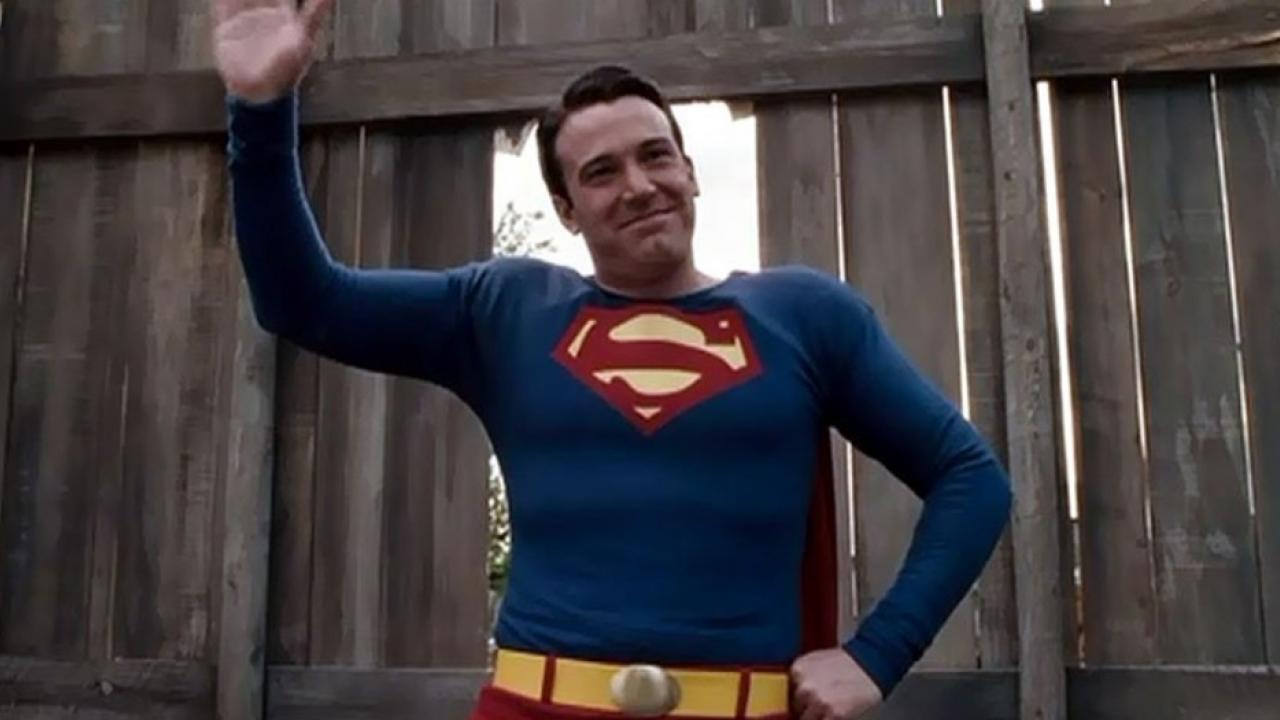 There are one or two minor points of historical accuracy that can be quibbled. The extent to which George Reeves hated the role of Superman is something that varies depending on who knew him, although the one thing that Reeves did apparently enjoy was meeting the children, whereas the film shows him getting drunk before doing so. The scene where a kid pulls a gun on Reeves has been entirely made up by the film. The film also reiterates a Hollywood urban legend – that Reeves's role ended up being substantially cut from From Here to Eternity (1953) after preview audiences laughed and called out "Superman," whereas in fact Reeves's role is exactly as was written in the shooting script.
The idea that Reeves was killed by hitmen hired by MGM studio head Eddie Mannix is a story that grew out of the book Hollywood Kryptonite: The Bulldog, the Lady and the Death of Superman (1996) by Sam Kashner and Nancy Schoenberger, which is actually written as a work of fiction, and the subsequent non-fiction book The Fixers (2004) by E.J. Fleming, which accuses Eddie Mannix of mob connections and being involved in several other murders. Overall though, Hollywoodland's exhumation of the case is a commendably factual and rigorously well researched.
The structure of the film has been construed along the lines of a film noir period detective mystery a la The Maltese Falcon (1941) or The Big Sleep (1946). Adrien Brody's Louis Simo has been cast as a standard gumshoe and tends to come by the genre's cliches – he has a casual relationship with his secretary; drinks far too much; is tempted by a femme fatale investigatee at one point; and is invariably beaten up by hoods for getting too close to the truth. You are not entirely sure if the death of George Reeves works as a film noir thriller though in that it is a murder mystery without a clear-ended solution.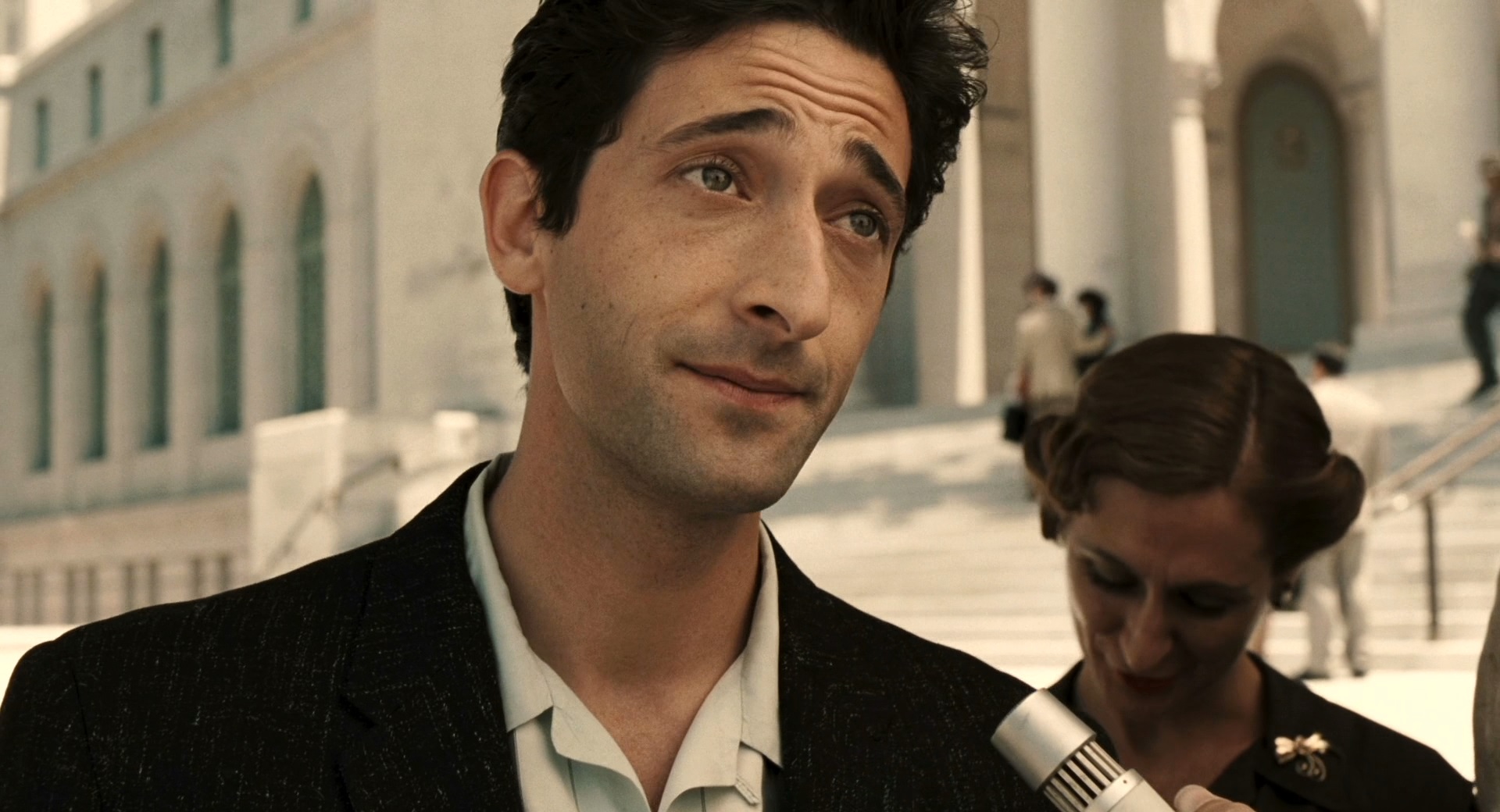 Rather than opt for any one theory over any other, Paul Bernbaum's script takes the same approach as the recent other true-life celebrity murder film Wonderland (2003), which concerned porn star John Holmes's possible involvement in a series of murders. Wonderland told two different stories, each offering alternate interpretations of the various claims as to what happened. Hollywoodland is not as narratively adventurous as that – it sets up an investigation as the main story and then paints three different speculative accounts as to what may have happened – that it was a suicide; that Leonore Lemmon shot Reeves during an argument; and that Reeves was killed by hitmen hired by Eddie Mannix. The script offers balanced arguments in favour and against all these points of view without ultimately drawing any conclusions. When one saw the way the film was going, the idea of such open-ended and unresolved mystery seemed frustrating, nevertheless the script makes an excellent and absorbing story out of this.
The surprise about Hollywoodland is the casting of Ben Affleck as George Reeves. I have never been a fan of Ben Affleck's stolid lantern-jawed acting – excepting for his charismatic role in Boiler Room (2000). The genius of the casting here was to play into the playboy persona that Affleck had around the time. In the early scenes, Affleck is essentially playing himself – a smooth charmer and a stolid cardboard cutout of a hero. Affleck received much acclaim for the role and was even mentioned as worthy of Academy Award nomination by some when Hollywoodland came out (he did end up being nominated for a Golden Globe). Affleck is never quite that good an actor but does acquit himself well.
Also present is Adrien Brody, another actor I have never been a huge fan of. Brody did a great job of radiating a sense of hollow physical misery in The Pianist (2002), for which he won an Academy Award, but his subsequent rise to superstar handed him a series of roles where his method acting ended up becoming rather closed off – case in point being he as one of the wimpiest romantic leads ever in King Kong (2005). Like Affleck, Brody acquits himself well here. On screen, he projects a handsomeness and gets into the part with an instinctive flair for period mannerisms.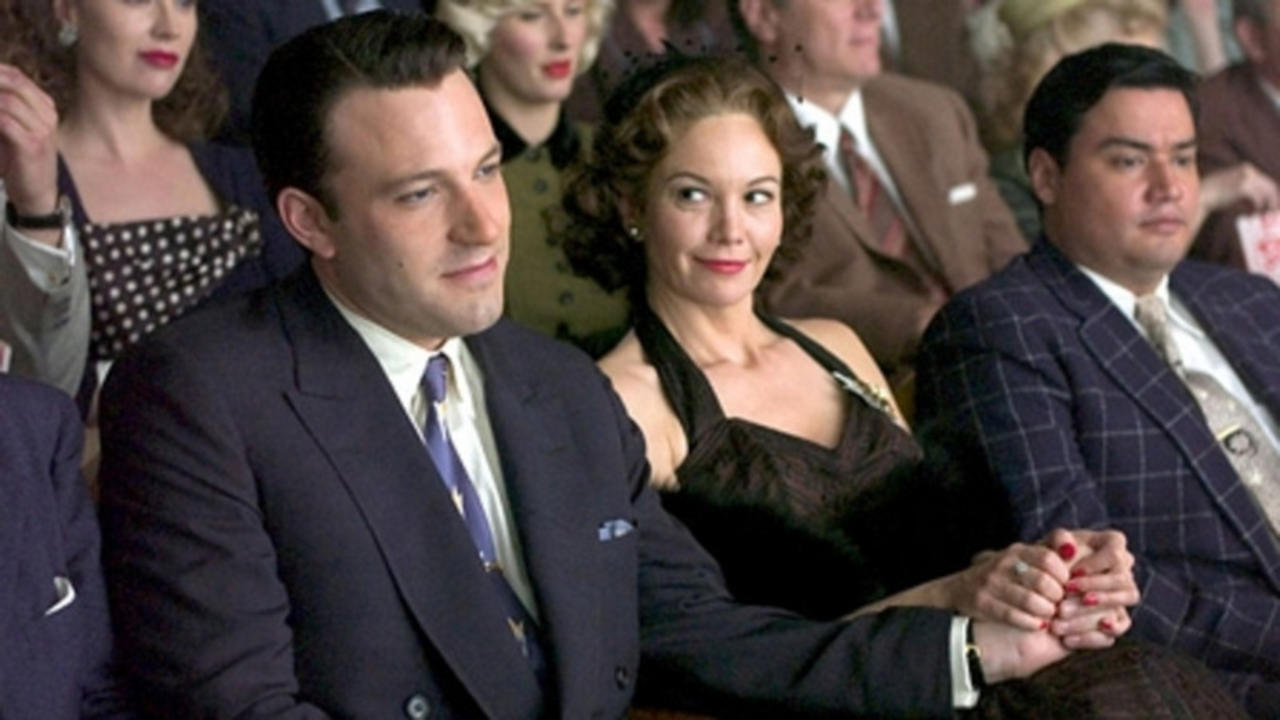 The other actor who gives a fine performance is Bob Hoskins whose first scene in a restaurant emerges with a hard-headed dangerousness that firmly imprints itself on the film. In many ways, Hollywoodland is a triumph of the casting director in being able to take well-known actors and place them into roles where they each spread their wings in ways different to what they have done before.
Hollywoodland originally started production as Truth, Justice and the American Way before being forced by Warner Brothers – the holders of the copyrights to all DC Comics characters including Superman – to drop the phrase. (The perfect title would have been The Death of Superman that was coined by DC's famous comic series of a few years ago). The film was forced to settle for the much blander Hollywoodland – a title that is of no real relevance in that the famous sign doesn't even appear in the film. In an interesting piece of trivia, Alford 'Rip' Van Ronkel (played here by Richard Fancy), the husband with the younger wife who briefly gives Adrien Brody advice while mowing his lawns, was in real-life the co-writer of the science-fiction classic Destination Moon (1950).
---
---