---
USA/Germany. 2006.
Crew
Director – J.J. Abrams, Screenplay – J.J. Abrams, Alex Kurtzman & Roberto Orci, Producers – Tom Cruise & Paula Wagner, Photography – Dan Mindel, Music – Michael Giacchino, Visual Effects Supervisor – Roger Guyett, Visual Effects – Industrial Light and Magic & Lola Visual Effects (Supervisor – Edson Williams), Special Effects Supervisor – Dan Sudick, Makeup Effects – Barney-Burman Proteus FX & Michele Burke, Production Design – Scott Chambliss. Production Company – Cruise-Wagner Productions/MI 3 Films GmBh.
Cast
Tom Cruise (Ethan Hunt), Philip Seymour Hoffman (Owen Davian), Laurence Fishburne (Theodore Brassel), Michelle Monaghan (Julia Mead), Ving Rhames (Luther Stickell), Billy Crudup (John Musgrave), Simon Pegg (Benji Dunn), Keri Russell (Lindsey Ferris), Maggie Q (Lei Zhen), Jonathan Rhys Meyers (Declan)
---
Plot
Ethan Hunt marries his love Julia Mead but is unable to tell her the true nature of his profession. Ethan has retired from active duty to a training position at IMF but is called back into the field to mount an operation to rescue of one of his trainees Lindsey Ferris who has been captured while trying to infiltrate the organisation of powerful blackmarket arms dealer Owen Davian. During the rescue, Lindsey is killed by an explosive that has been planted in her head by Davian. IMF directorate heavily reprimand Ethan and his team. Ethan decides to mount a mission to capture Davian who IMF consider uncapturable. They launch an elaborate plan and abduct Davian from a meeting at The Vatican. However, Davian's people rescue him back during a missile attack on the transport convoy, thanks to a tip-off from a traitor within IMF. Davian then announces to Ethan that he has abducted Julia and will kill her unless Ethan obtains a powerful bio-agent known as The Rabbit's Foot from Shanghai within 48 hours. To add to the difficulty, IMF have decided Ethan is the traitor and are determined to apprehend him.
---
Mission: Impossible III was the third of the films in the modern big screen revival of the tv series Mission: Impossible (1966-73). The film series began with Mission: Impossible (1996) and continued through Mission: Impossible II (2000). The tv series usually featured a team of specialists that operate as a tightly knit unit conducting an elaborate set-up for the purpose of foiling some international plot. The Mission: Impossible films have become very different vehicles. Although elaborate caper schemes do feature, they have become superseded by spectacular action set-pieces. More to the point, while the various Mission: Impossible tv series' featured a tightly-knit team each with their own area of expertise, the films are star vehicles that centre around a single hero – Ethan Hunt – who, more often than not throughout the series, is cast as a rogue loner. He has a support team of experts but these get such scanty time in each film we barely know what each member's expertise is.
Even more palpably, the Mission: Impossible series has gone from a character ensemble to vehicles for Tom Cruise. Compare the Mission: Impossible films to their nearest counterparts – the James Bond films. James Bond is a distinctive character – we know him by his suave smoothness, his tuxedos, the martinis shaken not stirred, the cars, the women etc etc. James Bond is a role that stands apart from the various actors playing it, even though many of these actors have become distinctive in their various incarnations; Ethan Hunt by comparison has nothing distinctive about him as a character – the sole thing that drives the Mission: Impossible film series is the Tom Cruise persona.
With a series so dependent on a single star presence like Tom Cruise, this ultimately ended up being Mission: Impossible III's downfall. I have a theory that every celebrity has a certain critical mass that you could probably calculate to some mathematical formula. A celebrity is at best when maintaining an even balance between screen persona and public profile. When public profiles hit a certain critical mass, the public switches off and the celebrity's popularity registers into the negative numbers. Look at the way in recent years that names like Jennifer Lopez, Lindsay Lohan and Paris Hilton have gone from their respective five minutes of fame to an excessive loathing simply due to public overexposure. Tom Cruise, for some years the No. 1 star in the world, finally reached the point around 2005-6 where his various Oprah couch-jumping proclamations of love for Katie Holmes, pro-Scientology rants, anti-psycho-pharmaceutical rants and stories about unlicensed purchase of ultrasound machines reached a point where Tom Cruise seemed less a superstar any longer than a punchline in some chatshow host's comedy routine. The public clearly reacted to the Cruise critical mass by switching off Mission: Impossible III and leaving it with a disappointing $47 million opening weekend, which, while impressive, was considerably less than forecast by the studio, not to mention in regard to the film's purported $150 million budget. Not to mention resulted in the humiliating aftermath when Paramount owner Sumner Redstone subsequently cut all ties with Tom Cruise's production company.
For a time, Mission: Impossible III attained near mythical status after being announced and then postponed several times. There was a revolving door of directorial talents attached, including David Fincher of Se7en (1995) and Fight Club (1999) fame and Joe Carnahan, the director of Narc (2002); not to mention various star names like Kenneth Branagh, Halle Berry, Scarlett Johansson, Lindsay Lohan and Carrie-Ann Moss. Numerous scripts were written and tossed out. There were reports of studio complaints over an escalating budget due to Tom Cruise's requests to film in some fifteen countries.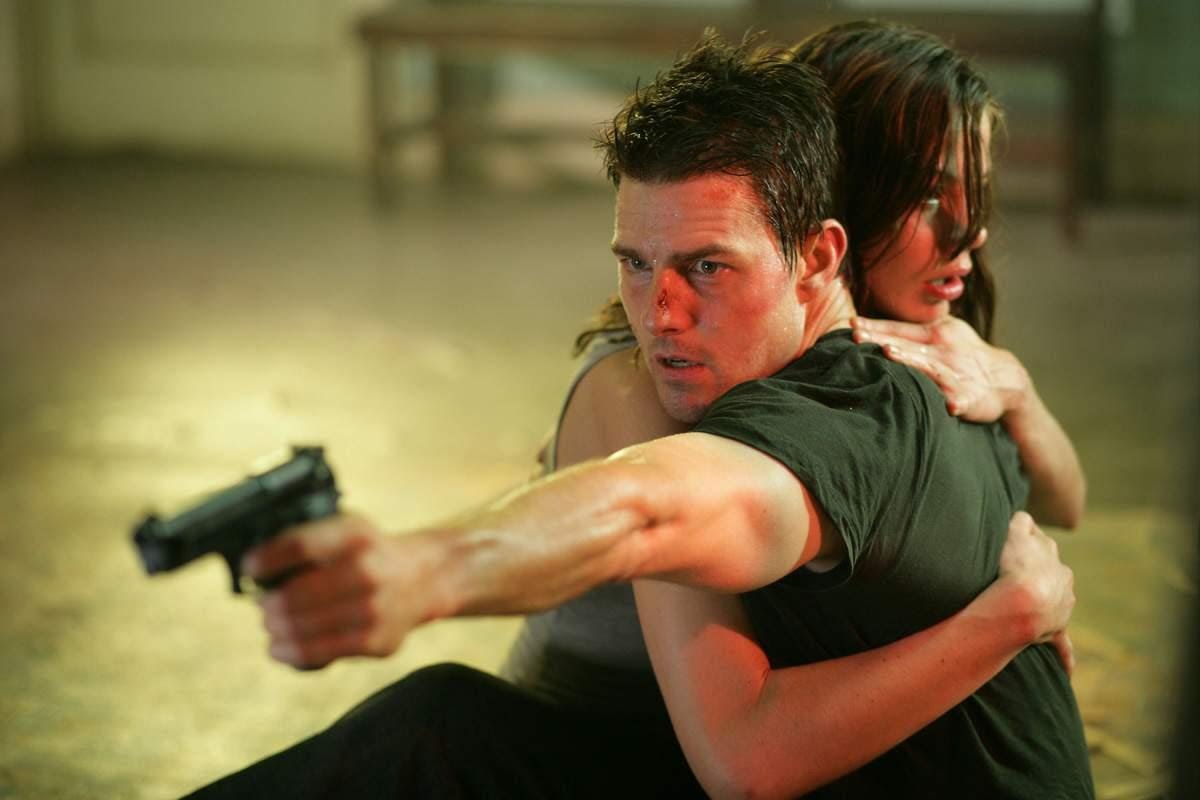 Mission: Impossible III did finally go ahead where Tom Cruise's ingenuity was to hire J.J. Abrams as director. J.J. (sometimes credited as Jeffrey) Abrams has been a screenwriter and often producer of various films like Regarding Henry (1991), Forever Young (1992) and Joy Ride (2001). J.J. Abrams's greatest success came on tv with series' such as the high school drama Felicity (1998-2002) and in particularly the smart and culty spy series Alias (2001-6), which is what inspired Tom Cruise to hire Abrams for Mission: Impossible III, and the huge hit of the deeply enigmatic Lost (2004-10), as well as the paranormal investigation series Fringe (2008-13). Abrams has also produced other genre tv series such as Person of Interest (2011-6), Alcatraz (2012), Revolution (2012-4), Almost Human (2013-4), 11.22.63 (2016), Westworld (2016-22), Castle Rock (2018-19), Lovecraft Country (2020) and Lisey's Story (2021). Though J.J. Abrams has directed episodes of his various tv series, Mission: Impossible III represents his big-screen debut. (Mission: Impossible III also makes Abrams the record-holder for the biggest budget ever handed to a first-time feature-film director).
Mission: Impossible III was the best of the films in the Mission: Impossible film series up to that point. As mentioned above, there are many similarities between the Mission: Impossible and James Bond films – like the Bond films, the Mission: Impossible series has become increasingly centred around globe-spinning locales and spectacular action set-pieces. (Although, the one thing the Mission: Impossible series lacks in comparison to the James Bond film is the constant line-up of gorgeous women, with Tom Cruise's super-spy being cast more as the sensitive settled-down man).
J.J. Abrams certainly tops the previous Mission: Impossible films and creates some spectacular action sequences – the scene where the prison convoy carrying Philip Seymour Hoffman is shot up by a robot drone while crossing a bridge; the 'fulcrum' swing between skyscrapers in Shanghai and Tom Cruise's hair-raising slide down the angled side of a glass building while shooting at guards; the elaborate raid at The Vatican, which (as seems mandatory for every film in the series) involves Cruise dangling down to inches above ground level on a series of pulleys; and the big, loud shoot-up sequence involving the rescue from the factory.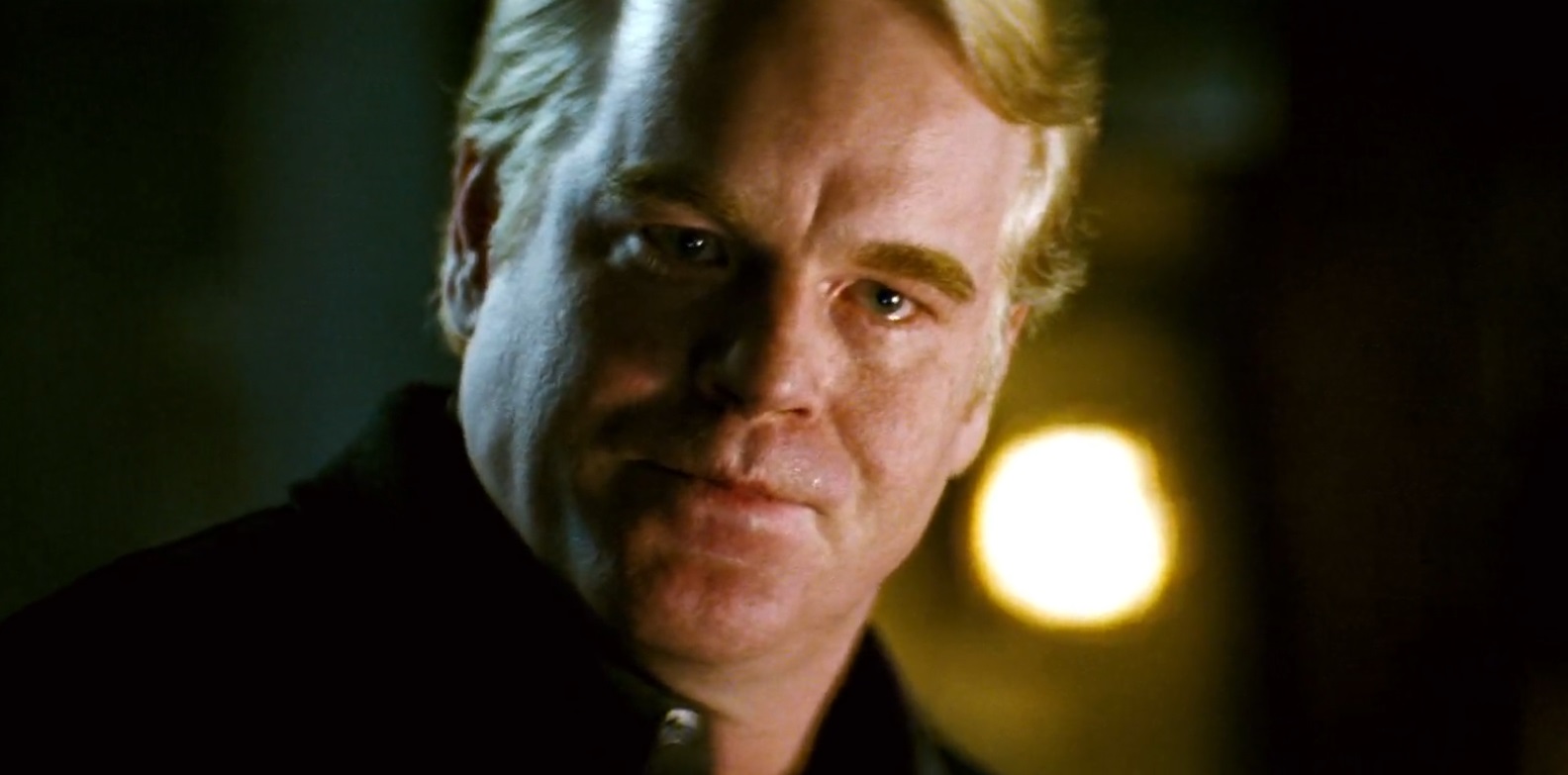 As in Alias, J.J. Abrams loves to create scenes that push his characters to extremes and into morally difficult situations. The single most captivating part of Mission: Impossible III is the opening scene where Philip Seymour Hoffman has Tom Cruise's wife Michelle Monaghan tied up in front of him and threatens to kill her on a count of ten unless Cruise reveals the location of the Rabbit's Foot. (The exact nature of the Rabbit's Foot is something we never find out throughout). Although the climax, which involves Michelle Monaghan being given a crash-course in gun usage and having to hold gunmen off while she must also kill and then bring Tom Cruise back to life does manage to hold something up to this opening scene. The sheer hair-raising excitement and dramatic intensity that J.J. Abrams manages to wind up during these scenes is riveting. On the minus side, were one to compare Mission: Impossible III to J.J. Abrams's muchly smarter and superior Alias, Mission: Impossible III would surely come out as a weaker Alias episode. Certainly here, Abrams has the clear budget that he must have only dreamed of on Alias where action scenes were kept to one or two per episode and the jet setting international locales never moved out of California state.
With Mission: Impossible III so focused around the persona of Tom Cruise, not many of the others in the cast get much of a look-in. Philip Seymour Hoffman, fresh from his Oscar-winning turn in Capote (2004), makes for an interesting choice as the villain of the show. Certainly, Hoffman lent the film one of the most captivating trailers of the year – a single scene where he taunts Tom Cruise that he is going to find and hurt his girlfriend and then kill him in front of her. Hoffman, with stocky build, blonde hair and almost albinoid features, is certainly unusual in the part and captivating, although the film's greatest failing is that, having finally created a super-villain worthy of the show, Hoffman fails to get the time on-screen that his character deserves.
Tom Cruise returned to the series in Mission: Impossible – Ghost Protocol (2011), Mission: Impossible – Rogue Nation (2015), Mission: Impossible – Fallout (2018) and Mission: Impossible – Dead Reckoning Part One (2023), along with Simon Pegg, Ving Rhames and J.J. Abrams as producer.
As director, J.J. Abrams subsequently went onto revive a further tv series with Star Trek (2009) and its sequel Star Trek: Into Darkness (2013), the alien monster/Coming of Age film Super 8 (2011), Star Wars Episode VIII: The Last Jedi (2017) and Star Wars Episode IX: Rise of the Skywalker (2019). Abrams also produced Cloverfield (2008), 10 Cloverfield Lane (2016), Star Trek: Beyond (2016), Star Wars Episode VIII: The Last Jedi (2017), The Cloverfield Paradox (2018), Mission: Impossible – Fallout (2018) and Overlord (2018).
(Nominee for Best Supporting Actor (Philip Seymour Hoffman) at this site's Best of 2006 Awards).
---
---