---
Crew
Director/Screenplay – Rif Coogan [Adam Rifkin], Story – Rif Coogan, Matt Devlen & Anthony Markes, Producer – Anthony Markes, Photography – James Bay, Music – Marc David Decker, Invisible Effects/Opticals – The Hunter Company (Bob Costa & Rob Hunter), Special Effects – Carlos Cuccelleli, Production Design – Holly MacConkey. Production Company – Republic Pictures/Smoking Gun Pictures.
Cast
Noel Peters (Kevin Dornwinkle), Shannon Wilsey (Vicky), Melissa Moore (Bunny), Gail Lyon (April), Robert R. Ross, Jr. (Chet), Stella Blalack (Carmelita Cello), Eric Champnella (Bubba), Debra Lamb (Betty), Kris Russell (Young Dornwinkle), Marilyn Adams (Mrs Dornwinkle), Dana Bentley (Newscaster), Tracy Walker (Telescope Girl)
---
Plot
As a young boy, Kevin Dornwinkle is punished by his mother after she finds him using his telescope to spy on a neighbouring girl undressing. Kevin grows up into a nerdy, socially ill-adept scientist. At a conference, he attempts to demonstrate an invisibility serum he has invented on himself but this fails. Enraged by the laughter of the other scientists, he turns and attacks them, killing several. He is sentenced to an asylum for the criminally insane. However, he makes an escape and signs in to teach a summer school physics class. posing as Dr Kevin Smith. There the students conspire to mock his nerdiness. Working there, Kevin is able to perfect his invisibility formula. Making himself invisible, he is able to freely walk into the girl's locker room and molest others. After overhearing them making fun of him, Kevin snaps, locks the school doors and begins invisibly attacking the students.
---
Adam Rifkin is a name that has bubbled just under the radar in Hollywood. Rifkin first appeared with a couple of minor comedies, directed The Invisible Maniac under a pseudonym and then made the very strange, almost culty The Dark Backward (1991) under his own name. Rifkin subsequently went onto make a variety of mainly comedies, as well as the odd genre item like Psycho Cop Returns (1993), Homo Erectus (2007), the Wadzilla segment of Chillerama (2011) and the completely whacked meta-fictional stalker film Director's Cut (2016). His most notable directorial works was the modestly successful Detroit Rock City (1999), while he has also made the bizarrely funny mockumentary Welcome to Hollywood (1998) in which he tries to turn an unknown actor into a star and an even stranger documentary Giuseppe Makes a Movie (2014) about an underground filmmaker, and Burt Reynold's last film The Last Movie Star (2017).
Rifkin's greatest successes however are as a screenwriter with Mousehunt (1997), Small Soldiers (1998), Zoom: Academy for Superheroes (2006), Underdog (2007) and Knucklehead (2010), while he has also produced Willy's Wonderland (2021). The Invisible Maniac was the third film that Adam Rifkin directed. Along with the subsequent Psycho Cop Returns, you suspect that these were assignments that Rifkin took just to pay the bills or get a foot in the industry door given that he hid behind the pseudonym of Rif Coogan.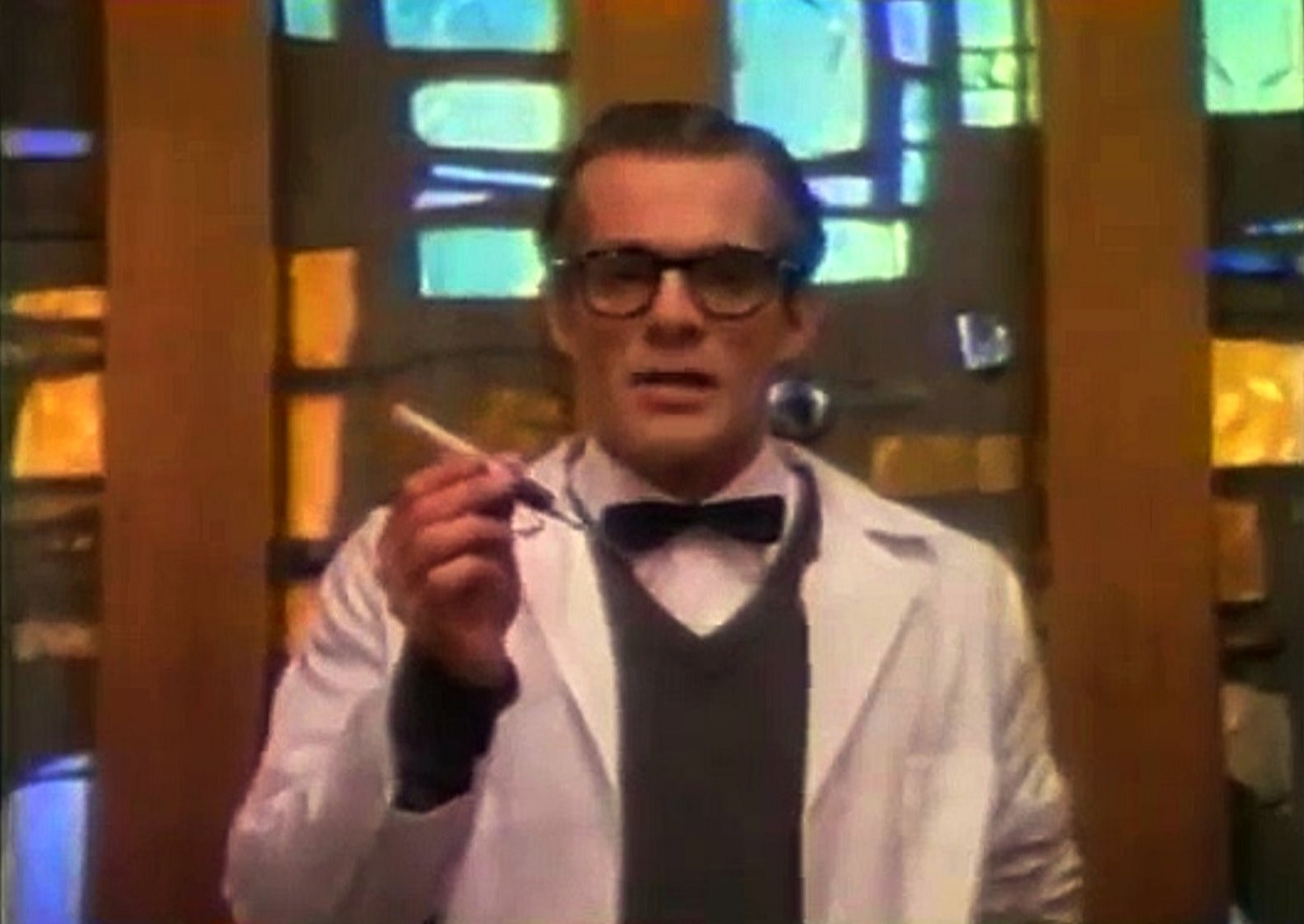 There have been a great many films about invisibility over the years, beginning with Universal's The Invisible Man (1933) starring Claude Rains, which Universal spun out into a series of sequels throughout the 1940s. (The opening credits here cheekily announce the name of an actress called Claudette Rains, which you suspect was inserted as a gag as the character that Claudette supposedly plays is not mentioned in the end credits). Despite a couple of big-budget attempts to revive the invisible man film with CGI effects in the modern era – efforts like Memoirs of an Invisible Man (1992) and Hollow Man (2000) – it is a genre that has usually gravitated down to the B-budget film or comedy with the likes of The Man Who Wasn't There (1983), The Invisible Kid (1988) and Invisible Mom (1995), even works of erotica like The Erotic Misadventures of the Invisible Man (2003). (For a more detailed overview see Films About Invisibility).
Amid these, The Invisible Maniac is a rather squalid little film. It is an invisible man film pitched down to the lowest common denominator – one where the invisible man is a socially rejected creep who promptly uses his scientific discovery to walk into girls' locker rooms and molest sleeping women. Indeed, what we have feels like Hollow Man offered up on a lower budget (even htough it as made a decade earlier) – in both, the invisible man molests women and then locks a group into a facility and kills them. Much of the film here has been set up as an opportunity to get all of the women in the cast undressed at various points. Less pleasant is a scene later on where the invisible man turns rapist and we are clearly meant to regard this as part of the softcore titillation with which the rest of the film is intended.
---
---