---
Crew
Director – George Miller, Screenplay – George Miller & James McCausland, Story – George Miller & Byron Kennedy, Producer – Byron Kennedy, Photography – David Eggby, Music – Brian May, Special Effects – Chris Murray, Art Direction – John Dowding, Vehicle Design – Ray Beckerley. Production Company – A Mad Max Pty Production.
Cast
Mel Gibson (Max Rockatansky), Joanne Samuel (Jessie Rockatansky), Hugh Keays-Byrne (The Toecutter), Steve Bisley (Jim Goose), Roger Ward (Fifi McAfee), Tim Burns (Johnny), Geoff Parry (Bubba Zanetti), Sheila Florence (May Swaissey)
---
Plot
Max Rockatansky, an officer in the Main Force Patrol, an ultra-tough near future highway patrol, kills The Nightrider, an escaped cop killer, during a high-speed road chase. The Nightrider's comrades, a motorcycle gang led by The Toecutter, go on a spree of violence in a small town in revenge. When Max's partner Jim Goose stands up to them, the gang burn him alive inside a vehicle. The gang then come after Max, running his wife and infant son down on the highway. Driven to the edge, Max takes a vehicle and goes out on the highway alone, determined to single-handedly eliminate the entire gang.
---
I was living in New Zealand at the time that Mad Max came out. When Mad Max was initially submitted to the censorship board in 1980, the film was banned on the grounds that a scene where a cop is burned alive in a vehicle by gangs was too close to a real gang incident that had happened in the North Island not long before the film came out. Thus, New Zealand audiences never had the opportunity to see Mad Max in its initial theatrical run. Then of course Mad Max 2 (1981) came out, became a huge worldwide hit and was released in NZ without problems. Belatedly in 1983, Mad Max was resubmitted to the censorship board and accepted this time with an R18 certificate – the equivalent of an X or NC-17 rating in the US, unable to be seen by audiences under the age of 18. (The film subsequently screened on NZ public broadcast tv uncut!!!). Being seen for the first time after Mad Max 2, Mad Max proved a disappointment for many NZ audiences who came expecting it to be the same type of film the sequel was.
I relate this because it shows the essential difference between Mad Max and the two films that followed. While Mad Max more or less takes place in the same milieu – well, there seems to have been an entire nuclear holocaust that has taken place between Mad Max and Mad Max 2, with Mad Max at least taking place where there is still a semblance of social order, albeit decaying at the edges – the tones of either film is very different. Mad Max 2 can be enjoyed by the same audience that went to see Star Wars (1977), it is a comic book of a film that can be savoured for the sheer energy kinetic involved in it; on the other hand, Mad Max is not designed for the mostly adolescent audiences that enjoyed Mad Max 2 – its audiences are the same ones that enjoyed Death Wish (1974), Sam Peckinpah and 1970s biker movies. Mad Max 2 is light, tongue-in-cheek, the violence no more serious than that it is in an Arnold Schwarzenegger film; Mad Max is grim and entirely humourless, the violence is less comic-booky and savage in tone – people are burnt alive in vehicles, there are axe attacks on moving cars – and the film is overrun with the savage and single-minded determination of Max's vengeance.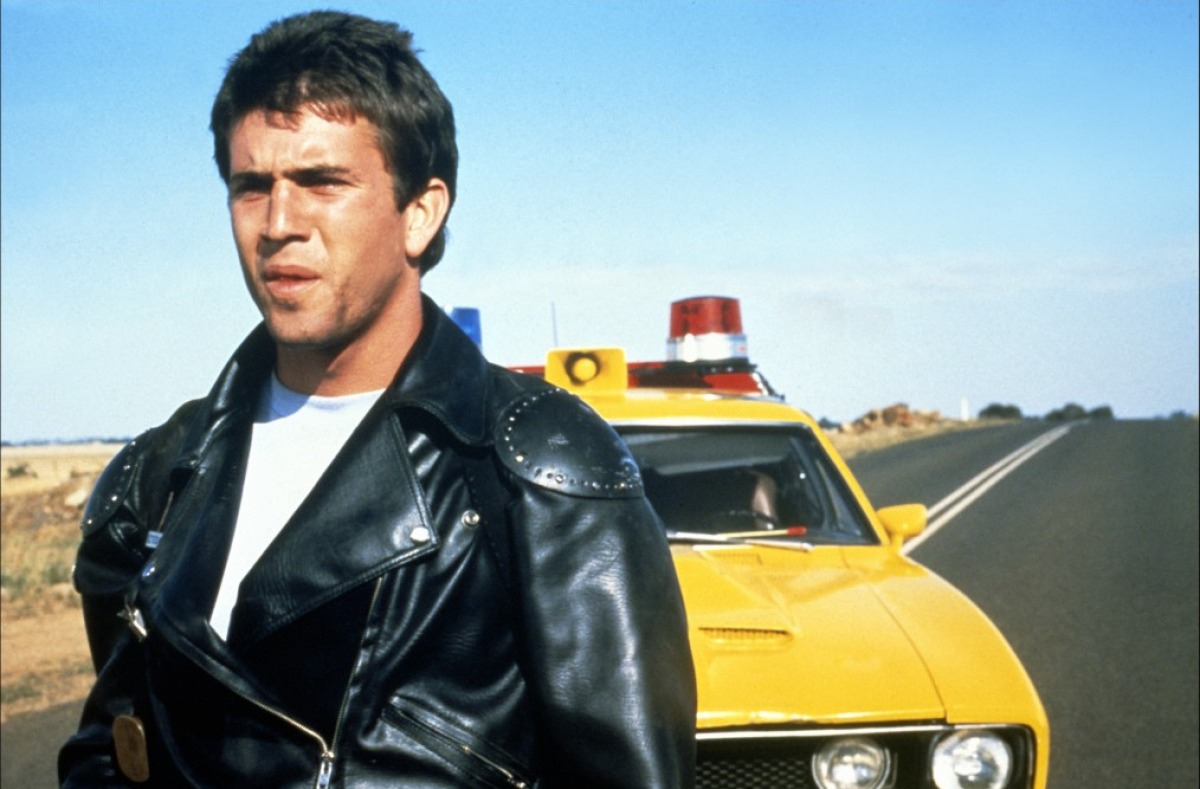 Furthermore, in between Mad Max and Mad Max 2, George Miller has improved his directorial style tenfold. Mad Max is a well-polished B movie; Mad Max 2 is an A movie. In Mad Max, George Miller was operating on a $400,000 budget. He does miracles with it, yet Mad Max is often crude at times. The theatrical soundtrack is poor (for American audiences the Australian accents did not help either and the entire soundtrack was redubbed). Nor is the film particularly helped by a score that seems a mixture of Westerns and didactic 1950s gangster movie scores.
Nevertheless, Mad Max is fired up with an enormous pulp energy. Particularly good is the opening high-speed chase with cars ramming through caravans, other vehicles, phone boxes and the slow revelation of Max – closeups of his boots, dark glasses, his chin reflected in the mirror, before the revelation of his face – the closeups forming a solid implacable wall against the wild craziness of the oncoming Nightrider as he heads towards Max in a chicken race. Between the slambang action set-pieces however, the film slows down a good deal – the scenes where George Miller attempts to establish character with Max and his wife drag considerably.
In Australia, the film's success came in its being pitched to the sizeable car cult that exists in Australian culture. (George Miller claims to have come up with inspiration while working as an ER doctor in Sydney and having to deal with the victims of local car crashes on a nightly basis). Mad Max is almost a satirical escalation of this car culture – nobody in the film seems to drive at anything less than 60 mph and the accepted means of stopping is in a cloud of dust, blue smoke or even better by totally writing the vehicle off.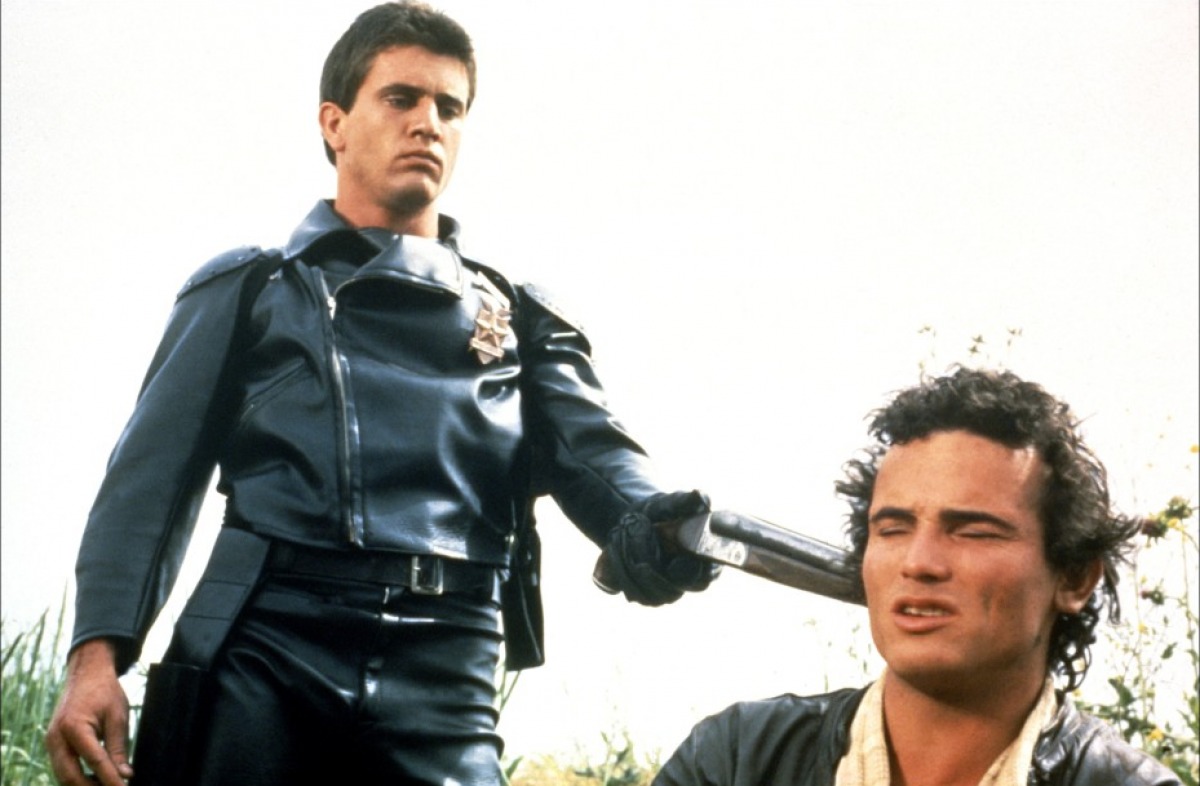 Mad Max has been considerably acclaimed – it even gets a listing in Danny Peary's Cult Movies (1981), although one suspects that cult appeal is more due to the overwhelming popularity and influentiality of the sequel and that had Mad Max stood on its own it might not have had the same stature. Certainly, for its claim as an science-fiction landmark, Mad Max has surprisingly little in the way of science-fiction elements. Even the future setting is one that is only presumed – for someone not familiar with Australia, you could easily assume that the film was taking place contemporary.
George Miller made two sequels to Mad Max, Mad Max 2/The Road Warrior (1981) and Mad Max Beyond Thunderdome (1985). Ever since, there were persistent rumours of a fourth Mad Max, even the mooted idea of a Mad Max tv series at one point, although it finally took thirty years until the fourth film arrived with Mad Max: Fury Road (2015) where the title role was recast with Tom Hardy. Mad Max and an analysis of George Miller's shooting style is discussed in the documentary Not Quite Hollywood: The Wild, Untold Story of Ozploitation! (2008).
George Miller's directorial career blossomed following the international success of Mad Max 2. He was invited by Steven Spielberg to direct an episode of Twilight Zone – The Movie (1983) and his contribution (the fourth episode) was the best in the film. Miller then went onto make the eminently enjoyable sex war fantasy The Witches of Eastwick (1987). Miller's career in the 1990s has flagged somewhat with the boringly respectable Lorenzo's Oil (1992) and the throwaway Babe: Pig in the City (1998). Miller has had greater success as producer of other people's films, the nuclear accident thriller The Chain Reaction (1980) and most notably Philip Noyce's yachtboard psycho-thriller Dead Calm (1989), which introduced Nicole Kidman to the world, and the talking animals fantasy Babe (1995). In the 00s, George Miller made a triumphant return with the hit animated film Happy Feet (2006) about tap-dancing penguins and its sequel Happy Feet Two (2011), and the djinn film Three Thousand Years of Longing (2022). Miller should not be confused with the other Australian director, also called George Miller, who has directed the likes of The Man from Snowy River (1981) and The Neverending Story II: The Next Chapter (1990).
---
---