---
Crew
Director – Ralph Thomas, Screenplay – Hugh Leonard, Additional Screenplay Material – Terence Feely, Based on the Novel by Raymond Hitchcock, Producer – Betty E. Box, Photography – Ernest Steward, Music – The Kinks, Music Supervisor – Stanley Myers, Makeup – Edward Knight, Art Direction – Robert Jones. Production Company – Anglo-EMI/Welbeck.
Cast
Hywel Bennett (Edwin Anthony), Janet Key (Hazel Anthony), Cyd Hayman (Moira Warrington), Denholm Elliott (Sir Emmanuel Whitbread), Pauline Delany (Sister Flanagan), Patrick Mower (James Vaile), Adrienne Posta (Maggie Hyde), Tracey Crisp (Miss Elder), Britt Ekland (Dorothy Chiltern-Barlow), Julia Foster (Marilyn Shaw), Elke Sommer (Helga), Tracy Reed (Rosemary Penny), Antonia Ellis (Rita La Rousse)
---
Plot
Renowned surgeon Emmanuel Whitbread announces that he is preparing to conduct the world's first penis transplant as soon as a donor is found. A man is having a frolic with a married woman only for her husband to unexpectedly return. The man climbs out the window to hide – only to realise that there is no balcony. He falls on antique dealer Edwin Anthony who happens to be walking past below, causing a crystal from a chandelier to be impaled in Edwin's crotch. Edwin is rushed to hospital where Whitbread happily announces that he has found the recipient of the penis or 'Percy' transplant. The dead man is used as the donor and the operation is successfully conducted. Afterwards, Edwin becomes unhappy at the amount of media speculation about who the recipient of the operation might be and at constantly hearing Percy jokes. He decides to start a search for the identity of his organ's donor. All he has to go on is a list of the patients who were brought into hospital dead on the same day that he was. He sets forth on a quest to visit the wives of all the dead men, which leads to a series of sexual encounters.
---
Percy was one of the most popular among a series of British sex comedies that came out in the 1970s. This genre reached its apotheosis with the various Confessions films and Benny Hill tv shows. There had always been a risqué element in many of the British comedies of the 1960s but the greater degree of permissiveness that came towards the end of the decade allowed this to become increasingly more overt.
The word's first heart transplant had been conducted by Dr Christiaan Barnard in 1967. It had made international headlines and turned Barnard into a celebrity. Percy builds on that and posits the next logical step. Surprisingly enough, it was not the first film to be made about a penis transplant and had been beaten out in this regard with Doris Wishman's The Amazing Transplant (1970).
Percy has been put together with no other purpose than making as many smutty innuendoes as possible. The transplant operation is scarcely over when the film is spouting nudge, nudge, wink, wink jokes and tossing in more Freudian symbols than, well, an entire marathon of Benny Hill episodes. The plot is spun out around an exceedingly slight quest that only serves to get it from one bedroom escapade to the next – indeed, this slim excuse peters out around halfway through when Hywel Bennett does identify the donor and promises to settle down with Cyd Hayman. This should normally be the resolution of a story, yet the film still keeps on having him visit more women.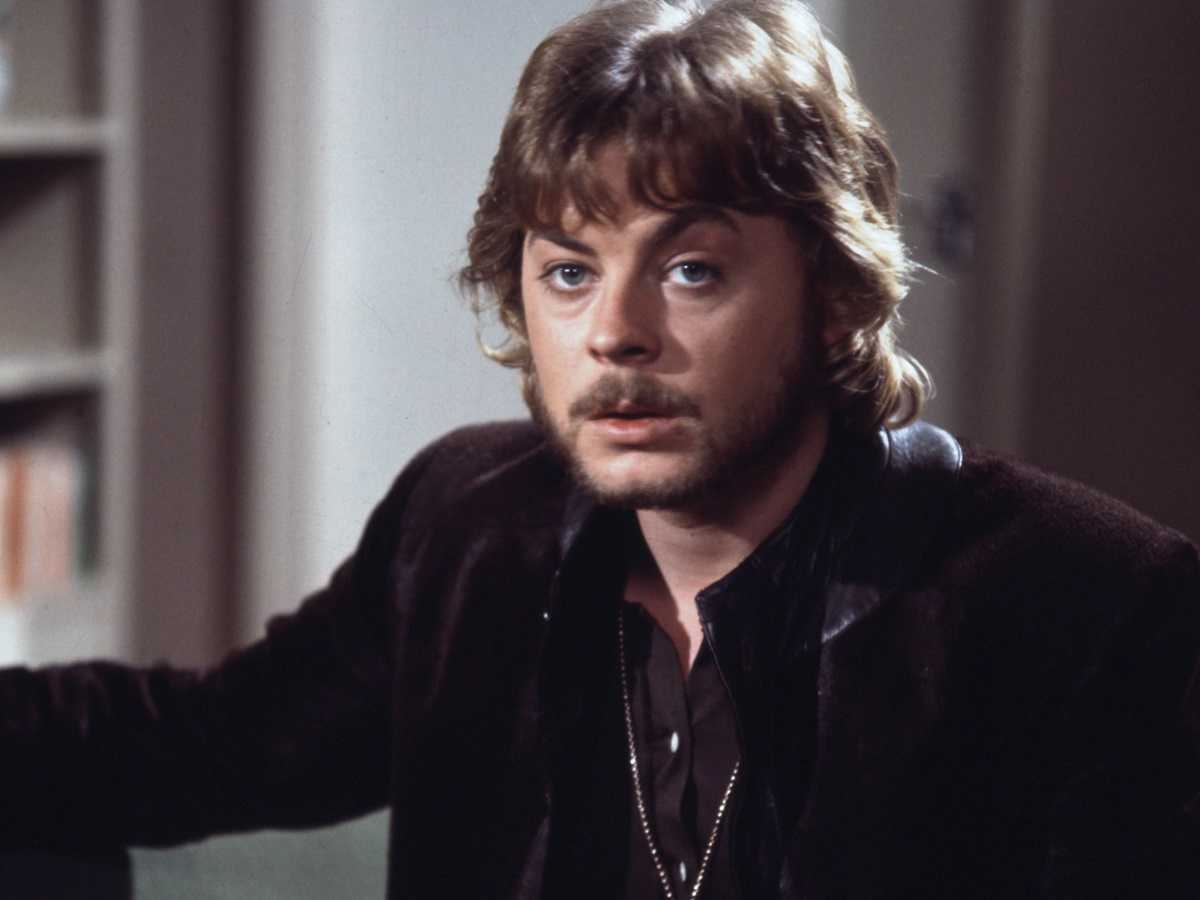 On the other hand, despite the sex humour and occasional toplessness that goes on, the film is surprisingly mundane and ordinary in tone. This is particularly noticeable when it comes to the casting of Hywel Bennett, who remains far too dour for the gee-golly smuttiness that the role requires. At the opposite extreme are the likes of Elke Sommer, Denholm Elliott and Tracy Reed who all give exceedingly silly performances. Still one must admire a film that has the courage to reach a conclusion – to end on a rejection of promiscuity and a promise of fidelity – that is entirely different to the carefree abandon that its audience expects of it.
The sequel was Percy's Progress/It's Not the Size That Counts (1974), where Hywel Bennett was replaced by Leigh Lawson in a much more science-fictional plot that features Edwin as the last fertile man left on Earth.
Ralph Thomas was a British director between the 1940s and 70s, mostly known for the series of comedies starring Dirk Bogarde that began with Doctor in the House (1961). In genre material, Thomas also made the mermaid comedy Mad About Men (1954), the spy film Some Girls Do (1969) and the John Wyndham adapted alternate history film Quest for Love (1971).
---
---