---
Crew
Director – Robert Walker, Teleplay – Graham Hurley, Producer – Terence Williams, Photography – Colin Munn, Music – Richard Hartley, Production Design – Michael Pickwoad. Production Company – TVS Television/Futuremedia.
Cast
Kenneth Cranham (Martin Goodman), Karl Johnson (Dave Gillespie), Cathy Tyson (Annie McPhee), Anna Calder-Smith (Joanna Goodman), Amanda Fawsett (Suzanne Wallace), Derek Fowlds (Oliver Davidson), Rudolph Walker (Harry Cartwright), Ralph Brown (Mick Rendall), Peter Attard (Albie Curtis), Fiona Victory (Sandra Gillespie), Leo Kay (Sean Gillespie), Bill Wallis (Douglas Bullock), Karl Jenkinson (Clive Evans), Charles Lewsen (Interrogator)
---
Plot
Tensions are high between the USA and Soviet Union over a US submarine that has sunken near Russian waters. In England, as the threat of nuclear war looms, government bureaucrat Martin Goodman is appointed Controller of the city of Portsmouth in Wessex. Goodman orders the city placed under curfew, locking off all traffic in and out, rationing fuel and replacing news with tv reruns. At the same time, Goodman's wife Joanna finds a card from his mistress Suzanne Wallace in his coat pocket. She hires ex-Royal Marine Dave Gillespie to spy on Goodman and return with proof. Goodman is approached by accountant Harry Cartwright asking for special permission to get a boatload of VIPs out of the city. Goodman gives permission unofficially whereupon Cartwright uses the opportunity to charge five thousand pounds per head. After Joanna pays a visit to Suzanne, Goodman and Suzanne argue. During the argument, Suzanne falls, hitting her head on a table and is killed. Goodman flees the scene. Gillespie obtains photos but Goodman uses the looming crisis as an opportunity to have Suzanne's death hushed up.
---
The 1980s was a point when East-West nuclear tensions heated up, all part of Ronald Reagan's determination to show down with the Soviet Union and escalate them into eventual collapse. There were a good number of films that reflected these tensions. On cinema screens we had Testament (1983), WarGames (1983), which literally treated nuclear war as a strategy game, the animated When the Wind Blows (1986), Miracle Mile (1988), the French Malevil (1981) and the Soviet-made Letters from a Dead Man (1986). The best works however were on television. There was the strong and powerful The Day After (1983), a tv movie that was seen by the rest of the world in theatres, as well as Special Bulletin (1983), By Dawn's Early Light (1990) and the Canadian-made Countdown to Looking Glass (1984). The best material amid this was actually produced by British television with the incredibly bleak Threads (1984), as well as the darkly funny comedy Whoops Apocalypse (1981). (For a more detailed overview of the genre see Nuclear War).
Rules of Engagement – a tv mini-series that aired in six one-hour parts – was the last gasp of these British-made nuclear war tv offerings. After the Berlin Wall fell in 1989 (six months after the show aired) and the East-West tensions behind the nuclear stalemate ended so too did the genre apart from very occasional efforts over the subsequent years. Although it is one of these nuclear tv works, Rules of Engagement is not really that interested in the nuclear war aspect. It is a peripheral matter that only takes place on tv screens – something vague to do with Russians getting rattled over a US submarine sinking near their waters – and crucially it is all build-up with the tensions eventually dissipating before any bombs go off.
Rather what Rules of Engagement is about is the management of society in the lead-up to nuclear war where it is assumed that the city's controller would isolate the city from the rest of the world by shutting off traffic in and out, rationing fuel, the imposition of curfew and martial law, and forcing television to air re-runs. (This does seem an extreme and totalitarian over-reaction for what is essentially East-West sabre-rattling over a sunken submarine – the Cuban Missile Crisis went further to the brink with no record of such authoritarian measures ever being imposed by a Western country). In reality, what we have is a show that is a snapshot of Margaret Thatcher's Britain. Checkboxes for all the major issues of the day are ticked – Karl Johnson's Dave is a veteran of both the Falklands War and the Troubles in Northern Ireland and reference is made to the infamous Poll Tax.
Much of Rules of Engagement feels as though it was conceived after the success of the critically acclaimed and award-winning British tv mini-series Edge of Darkness (1985) four years earlier, which similarly had ordinary people uncovering secrets within the halls of government. You feel that Rules of Engagement has been construed in the same vein. On the other hand, trying to read Rules of Engagement as an Edge of Darkness-influenced work leaves you confused. There never seems to be anything conspiratorial about the depiction of government – highly authoritarian measures are implemented amid much whispered talk but the series seems to have no particular viewpoint as to whether these are good or bad. There is however corruption in the organising of a boat to evacuate certain VIP personnel but this is more a case of one individual exploiting the situation to gouge funds.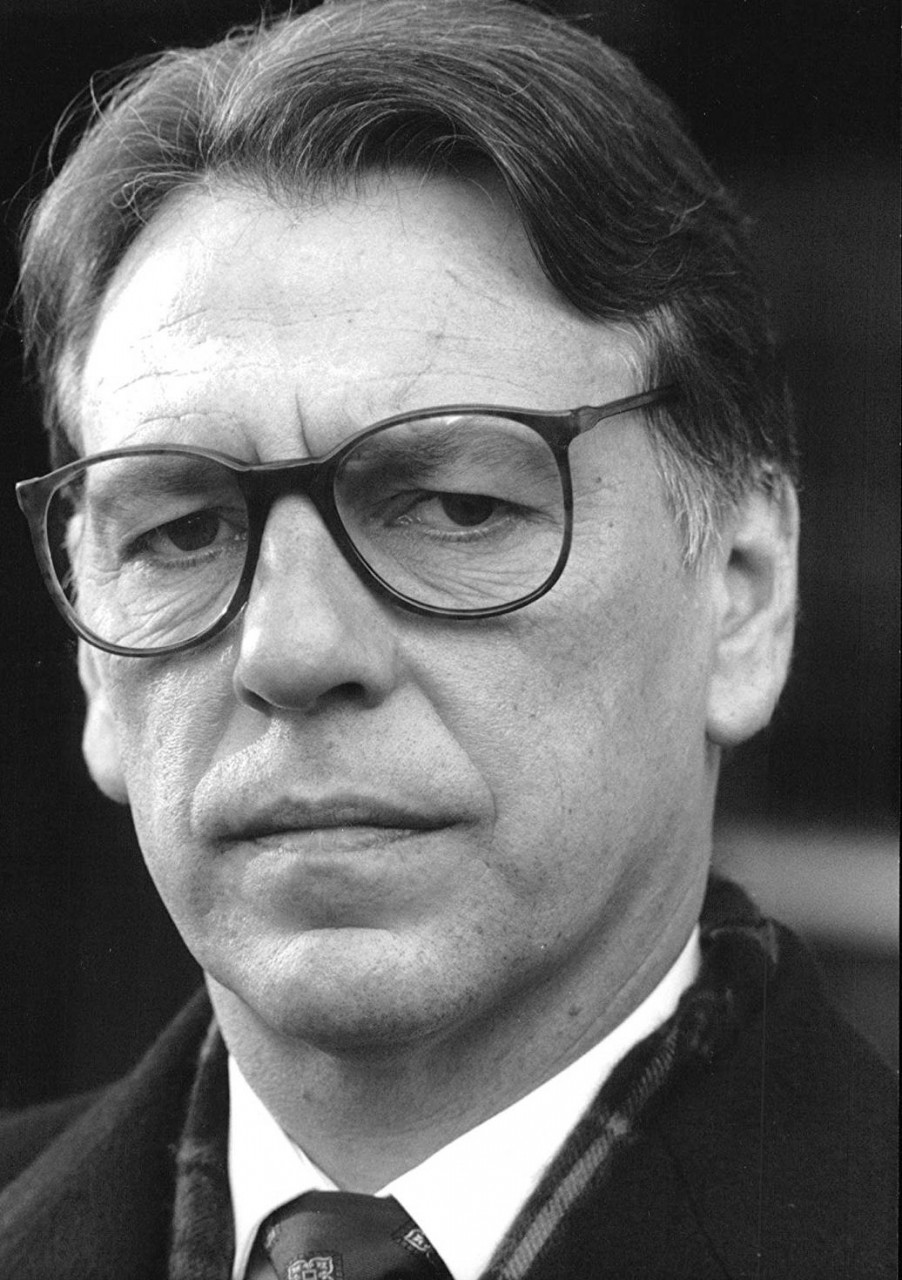 Certainly, the conspiratorial angle emerges in the last two episodes with the efforts to cover up an accidental death. It is here that the mini-series belatedly finds it feet – many of the character strands throughout finally come together. (The six episodes take a long time to wheel all the chess pieces into position where you cannot help but feel that an American version would have condensed it all to a 90 minute film). On the other hand, this becomes about the exposing of one individual's guilt and cover-up about what happened rather than systemic corruption. The mini-series reaches an end where the two main guilty parties certainly receive justice desserts with appropriate dramatic satisfaction. The other complaint would be is that as soon as these thriller elements kick in, any interest the story has in impending nuclear war and the geo-political situation drops off and is forgotten. For these last two episodes, the show could just as well be a mundane thriller.
What does make Rules of Engagement extremely watchable is an excellent cast. I first noticed Kenneth Cranham in Hellbound: Hellraiser II (1988) and is an actor I wish had done more work. His role here is as a soulless bureaucrat dedicated to efficiency. The scenes watching him matter-of-factly discussing figures and implementing rules that have massive effect on civilians then turning around to lie on public television about what they are doing without even thinking about it is chilling. Cranham gives a performance that is perfectly mannered and dull, removed of all passion and emotion. It is wonderful when we finally see the cracks start to appear.
The other fine performance is from Derek Fowlds as Kenneth Cranham's superior. With pasty skin hidden behind a pair of smoked glasses, Fowlds exudes the cold-blooded fascination of a reptile. This comes in striking contrast to Fowlds' work playing an ineffectual comic bureaucrat in tv's Yes, Minister (1980-4) and Yes, Prime Minister (1986-7). Also giving fine performances are Cathy Tyson, an actress that should have had a higher profile than she ever did, and Karl Johnson who appears to have never been heard from again.
Rules of Engagement is one of several works with the same title, most notedly William Friedkin's military court martial drama Rules of Engagement (2000) and the relationship comedy tv series Rules of Engagement (2007-13), although none of these are related to the other.
---
Full mini-series available online beginning with Episode 1 here
---