---
Crew
Director – Corey Yuen, Screenplay – Adam Gross, Seth Gross & J.F. Lawton, Story – J.F. Lawton, Based on the Computer Game by Tecmo, Producers – Mark A. Altman, Paul W.S. Anderson, Jeremy Bolt, Bernd Eichinger & Robert Kulzer, Photography – Chi Ying Chan & Kwok-Man Keung, Music – Tom Holkenborh (Junkie XL), Music Supervisor – James Bentley, Visual Effects Supervisor – Peter Montgomery, Visual Effects – Area 51 (Supervisor – Tim McHugh), Menfond Electronic Art & Computer Design Co. Ltd. (Supervisor – Victor Wong) & Oktober, Production Design – James Choo & Sung Pong Choo. Production Company – Universal/Constantin Film/Impact Pictures/VIP 4 Medienfonds/Mindfire Entertainment/Rising Star.
Cast
Jaime Pressly (Tina Armstrong), Holly Valance (Christie Allen), Devon Aoki (Princess Kasumi), Sarah Carter (Helena Douglas), Eric Roberts (Dr Victor Donovan), Natassia Malthe (Ayane), Steve Howey (Weatherby), Matthew Marsden (Maximilian Marsh), Kane Kosugi (Ryu Hayabusa), Brian J. White (Zack), Kevin Nash (Bass Armstrong), Derek Boyer (Bayman), Collin Chou (Prince Hayate), Robin Shou (Pirate Leader), Silvio Simac (Leon)
---
Plot
A group of top fighters are selected and brought to a private island to compete in the DOA tournament. These include wrestler Tina Armstrong; top assassin and thief Christie Allen; Helena Douglas, whose late father created the DOA; and the Japanese princess Kasumi who walks out of her royal palace, something that means she is sentenced to death, in order to discover what happened to her brother Hayate who died in the previous year's DOA; as well as Hayate's lover, the guard Ayane who has sworn to kill Kasumi for leaving the palace; and a number of others. Overseen by Victor Donovan, the combatants are paired against one another in elimination games. As the girls win successive rounds, they discover that behind the DOA, Donovan has a sinister purpose.
---
DOA: Dead or Alive – which is no relation to Takashi Miike's gonzo yakuza film Dead or Alive (1999) or any of its sequels, or indeed any other of the ten or so films variously named Dead or Alive – is based on a popular action videogame. Created by Japanese designer Tomonobu Itagaki, Dead or Alive premiered as an arcade game in 1996. Fairly much stripped of all but the most minimal plot, the game centred around various fighters having to face off against one another in a martial combat tournament. The characters and premise evolved over four game sequels.
DOA: Dead or Alive joins the growing body of films adapted from video and computer games, which has so far included the likes of Super Mario Bros. (1993), Double Dragon (1994), Street Fighter (1994), Mortal Kombat (1995), Wing Commander (1999), Final Fantasy: The Spirits Within (2001), Lara Croft, Tomb Raider (2001), Resident Evil (2002), House of the Dead (2003), Alone in the Dark (2005), BloodRayne (2005), Doom (2005), Silent Hill (2006), Hitman (2007), In the Name of the King: A Dungeon Siege Tale (2007), Postal (2007), Far Cry (2008), Max Payne (2008), Prince of Persia: The Sands of Time (2010), Tekken (2010), Dead Rising: Watchtower (2015), Angry Birds (2016), Assassin's Creed (2016), Warcraft (2016), Rampage (2018), Pokemon Detective Pikachu (2019), Monster Hunter (2020), Sonic the Hedgehog (2020), Werewolves Within (2021), the tv series Halo (2022- ), Uncharted (2022), Five Nights at Freddy's (2023), Gran Turismo (2023) and the tv series The Last of Us (2023- ). The majority of these have ended up disappointing both movie-going audiences and the fans of the videogames.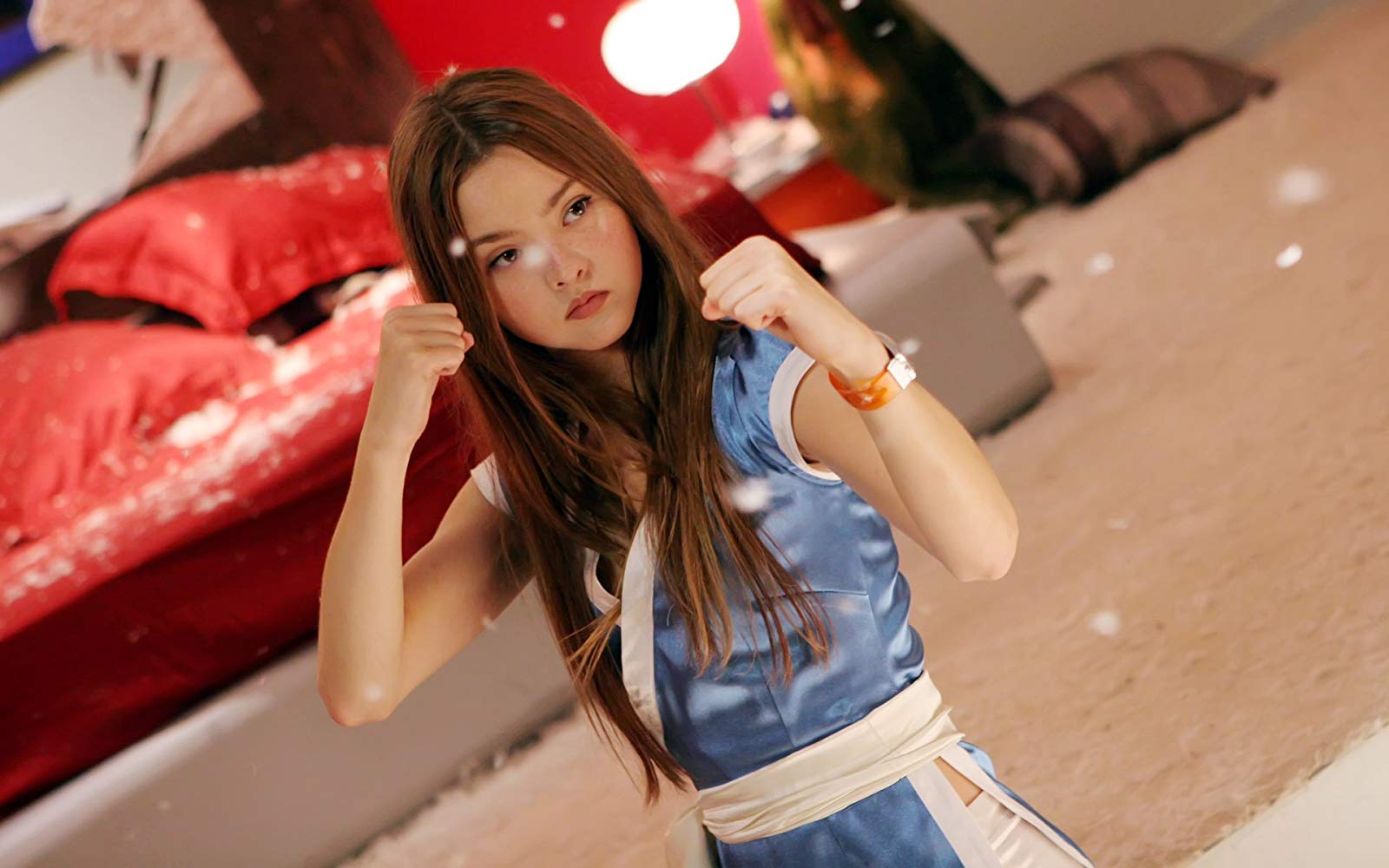 DOA: Dead or Alive is directed by Corey Yuen, who is best known as a martial arts supervisor and action coordinator on various films in his native Hong Kong. Yuen has stepped up to direct or co-direct a number of times, ranging from the dire No Retreat, No Surrender (1986) to the generally worthwhile likes of Above the Law (1986), Ghost Renting (1991), Saviour of the Soul (1991), The Bodyguard from Beijing (1994), The New Legend of Shaolin (1994), The Enforcer (1995) and the English-language The Transporter (2002), as well as sequels to most of these.
I suppose that one could not complain that the Dead or Alive game, which is based around a maximum number of combat sequences and curvaceous women in scantily clad costumes and with a minimum of plot to connect everything together, does not get something that approximates the essence of the game up on screen. Certainly, the film adheres reasonably to the game – the line-up of familiar combatants are there along with most of their backgrounds; there is the character of Victor Donovan and his mad science schemes about creating super-fighters taken from Dead or Alive 3 (2001); even an all-girl volleyball sequence taken from the spin-off game Dead or Alive: Extreme Beach Volleyball (2003).
DOA: Dead or Alive the film emerges as a conceptual combination of Charlie's Angels (2000) – a trio of girls, one Asian, in a combination of kickass poses and jaw-droppingly scanty costumery – and Mortal Kombat – various people called to a remote island to engage in a combat tournament. There are even more similarities to the low-budget The Lost Empire (1983). However, DOA: Dead or Alive is a film that feels like one pose from beginning to end. Though Corey Yuen was directing Wu Xia style films and action sequences way before anybody had ever heard of The Matrix (1999) and Crouching Tiger, Hidden Dragon (2000), DOA: Dead or Alive seems entirely derivative of either film in its moves. You cannot deny that Corey Yuen manages to keep DOA: Dead or Alive busy in a mindless kinetic way, even if his moves are all copied ones. Alas, you reach the point of feeling that if you see one more shot of sword-wielding combatants taking off and flying or people doing slow-motion kicks while twirling in mid-air that you are going to fall asleep.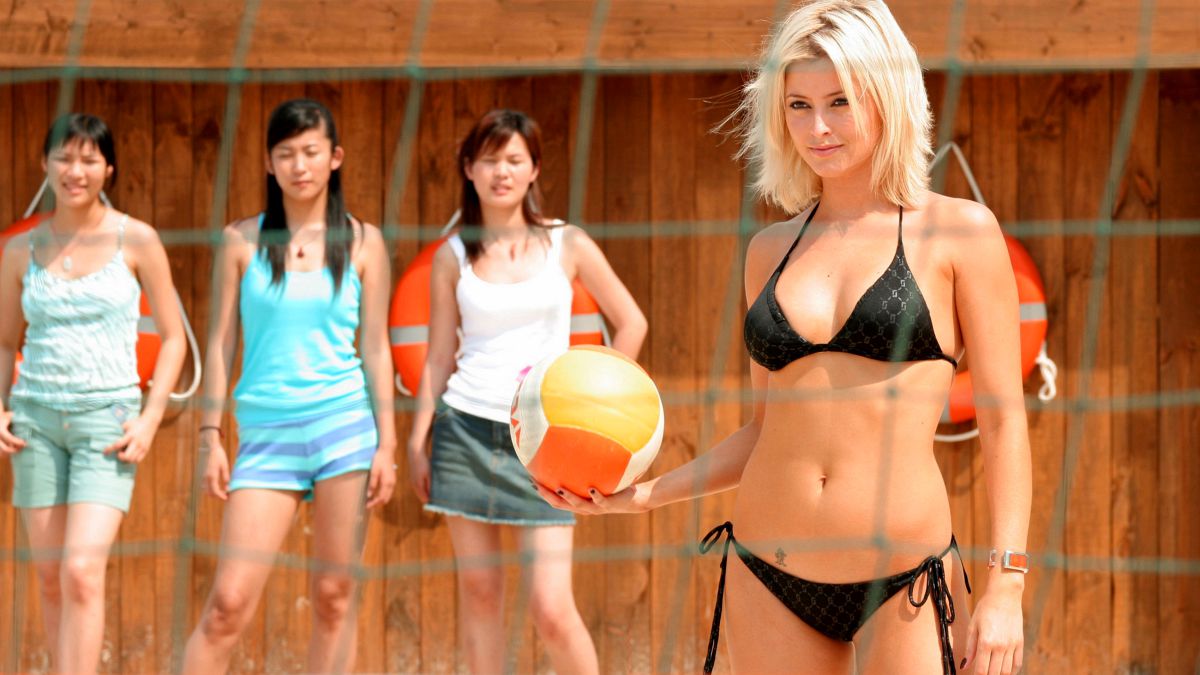 The film also has what feels like more gratuitous female jiggle shots than an entire boxed collection of Baywatch (1989-2001) dvds – though DOA: Dead or Alive comes with a PG-rating, Corey Yuen spends so much time focusing on babes in bikinis, low-cut tops and tightly clad asses, you wonder if you have not wandered into a softcore erotic film by mistake.
The film also relies upon plot devices that are patently ridiculous – like Eric Roberts using nanobots injected into the various combatants to download their skills and make him into a super-fighter who can predict their moves via a pair of sunglasses. The idea of martial arts skills being able to be captured and copied by nanobot is kind of like saying that if one removes some of the parts from a vehicle that is driven by a racing driver and puts them in one's own car then you can automatically gain the skills of a Formula One racing driver.
Most of the girls are young aspiring actresses/models/singers and at least give competent performances. One especially looked forward to the casting of Devon Aoki, the sour-faced Japanese-American find who was wonderful in D.E.B.S. (2004) and Sin City (2005). Aoki is okay, although does not distinguish her part here in the same way she did her other roles. Eric Roberts, an actor who once confessed to never turn any role offered him down and has been in a good deal of hackwork as a result, gives a lazy performance where he looks more like an aging and over-the-hill rocker than any criminal mastermind.
---
---