---
Crew
Director – Robert Schwentke, Screenplay – Bruce Joel Rubin, Based on the Novel by Audrey Niffenegger, Producers – Dede Gardner & Nick Wechsler, Photography – Florian Ballhaus, Music – Mychael Danna, Music Supervisor – Bob Bowen, Visual Effects – Riot (Supervisor – David M.V. Jones), Computer Generated Stag – Rhythm & Hues Studio, Special Effects Supervisor – Alex Burdett, Production Design – Jon Hutman. Production Company – New Line Cinema/Plan B Entertainment/Nick Wechsler.
Cast
Eric Bana (Henry DeTamble), Rachel McAdams (Clare Abshire), Arliss Howard (Richard DeTamble), Tatum McCann (Alba Age 4-5), Ron Livingston (Gomez), Brooklynn Proulx (Clare at 6 and 8), Stephen Tobolowsky (Dr David Kendrick), Philip Craig (Philip Abshire), Hailey McCann (Alba at Age 9-10), Michelle Nolden (Annette DeTamble), Jane McLean (Charisse)
---
Plot
While working as a library assistant in Chicago, Henry DeTamble is approached by Clare Abshire. She knows who he is and says he has been appearing to her since she was six years old, even though he has never met her before. Henry has a unique genetic abnormality that causes him to move through time, although only ever the timeline of his own life. The flips are at random and something he has no control over. Always arriving naked, he frequently encounters problems finding clothes to wear. A relationship grows between he and Clare. He eventually proposes to her and they marry. Their relationship is always punctuated by Henry's random disappearances and flips through time. As Clare becomes pregnant, Henry realises that she will give birth to a daughter who has even greater abilities to move through time. As he meets his daughter in the future, Henry also learns the date of his own death.
---
The Time Traveler's Wife (2003) was a debut novel for American writer Audrey Niffenegger. The manuscript for the book became the subject of a bidding war among publishers and duly became a best-seller, receiving much acclaim, being nominated for a host of awards and named as Book of the Year by Amazon.com. The gallery proofs of the novel were optioned by Plan B Entertainment, a production company formed by Brad Pitt and his then wife Jennifer Aniston, before the book was even published. The resulting film met with mixed reviews, which may well have been due to bad publicity caused by New Line Cinema deciding to hold up release for over a year without any explanation.
The film version comes from Robert Schwentke, a relatively little known German director who had previously made the serial killer thriller Tattoo (2002) and the cancer black comedy The Family Jewels (2003), before being brought to the US to make the mainstream thriller Flightplan (2005) with Jodie Foster and subsequent to this the action film Red (2010), R.I.P.D. (2013) about an afterlife police force, the Young Adult dystopian sequels Insurgent (2015) and Allegiant (2016), and Snake Eyes: G.I. Joe Origins (2021). The film was at one point purported to be going ahead under the highly unusual choice of Gus Van Sant as director.
The script for The Time Traveler's Wife comes from Bruce Joel Rubin, a genre regular with his scripts for films like Zapped! (1982), Brainstorm (1983), Deadly Friend (1986), Ghost (1990), Jacob's Ladder (1990), Deep Impact (1998), Stuart Little 2 (2002) and The Last Mimzy (2007).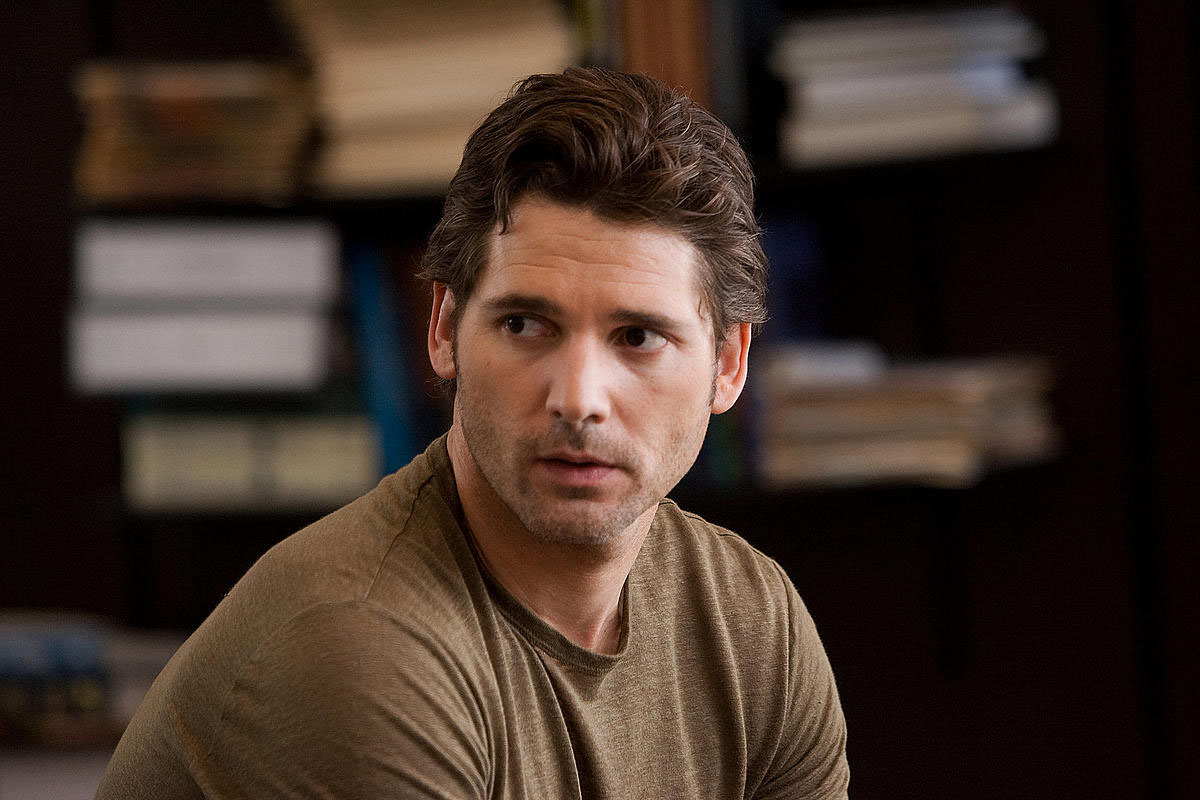 There have been a great many films dealing with time travel before. Indeed, the time travel romance/relationship drama almost seems to have developed its own niche amongst these in efforts such as Kate & Leopold (2001), The Butterfly Effect (2004), The Lake House (2006) and the best of them all Happy Accidents (2000). The surprise about The Time Traveler's Wife is that despite a title that would seem to place it fair and square into the science-fiction genre, the audiences that have claimed the film have not been science-fiction fans but the Chick Flick crowd. Audrey Niffenegger denies that the book is science-fiction, for instance, even though the story's treatment of themes places it easily within genre confines. It is very much a soft science-fiction work – there is a lack of interest in the hardware of the genre with the time travel taking place without time machines, for instance, by an improbable piece of sleight-of-hand that Audrey Niffenegger invents, a genetic abnormality called Chrono-Displacement.
Audrey Niffenegger appears to have borrowed her ideas from two other films, both in turn adapted from books. The most obvious of these is Somewhere in Time (1980), a romantic weepy where present-day Christopher Reeve hypnotised himself into travelling back to the 1910s to woo Jane Seymour. Likewise, this was a time travel film that dispensed with the overt hardware of time travel cinema. The other work is the Kurt Vonnegut adapted Slaughterhouse Five (1972), which had protagonist Michael Sachs unstuck in time and uncontrollably moving back and forward within the events of his own life. (The Time Traveler's Wife comes to a slightly more standard ending than Slaughterhouse Five, which had Sachs placed in a zoo on an alien planet with a naked woman as companion).
The Time Traveler's Wife is a beautifully made film. There are some exquisitely photographed scenes, particularly the shots of the meadow where Eric Bana meets the young Clare or of them running through the woods. Bruce Joel Rubin's script ducks and dives through the complexities of time travel with a fair degree of dexterity and not too much implausibility. There are some odd aspects that do not gel. Eric Bana repeatedly tells us that he is unable to alter events in the past, yet the very opening scene shows him appearing to save his younger self from a car crash.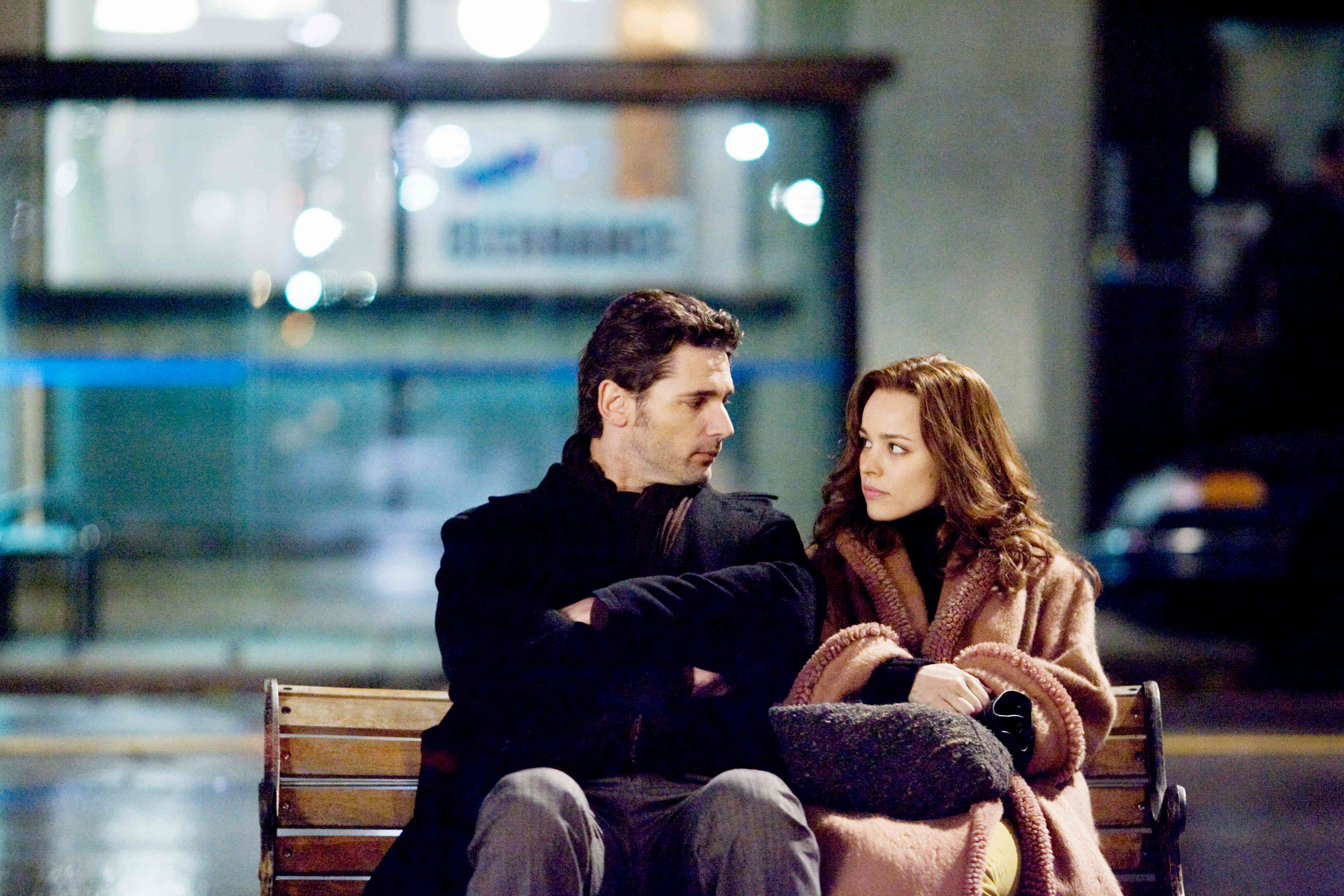 There are some rough patches where events of the book has been curtailed – we never fully understand the aspects of the problem pregnancies and Eric Bana's decision to have a vasectomy. These make more sense in the book but the exposition is hurried over in the film. [The horror movie fan also missed the wonderfully ick scene in the book where Clare is woken in the middle of the night to find the foetus inside her has time travelled outside her womb]. Nor is Henry's abrupt appearance with a black foot ever explained – in the book it is frostbite due to him having been stranded naked in a parking lot overnight unable to find shelter in the middle of winter, resulting in him having to have his feet surgically removed.
Rubin and Schwentke also curtail the ending somewhat. Audrey Niffenegger conceived this scene first and expanded the entire book out from there – one where the still young Henry meets Clare as an 83 year-old woman, she having been waiting the entirety of her life for him to return to her. Only here it is played out with a still 30 year-old Rachel McAdams sans old age makeup, which considerably lessens the poignancy that Audrey Niffenegger intended the scene to have.
The Time Traveler's Wife was a reasonable success at the US box-office, earning over $60 million in ticket sales in the US, $100 million worldwide. It failed to strike a chord with critics however. The question that must ultimately be asked is does the film move one on an emotional level? What it feels like is a nice film rather than an outstanding one. A film like this should have touched one with the depths of its emotions, left one heartbroken with the tragedy of its losses or else dazzled the genre fan with the complexities and contortions of its time travel paradoxes. Instead it feels like a film where the emotions never go much deeper than some lovely cinematographic poses and shots of the two lovers looking longingly at one another.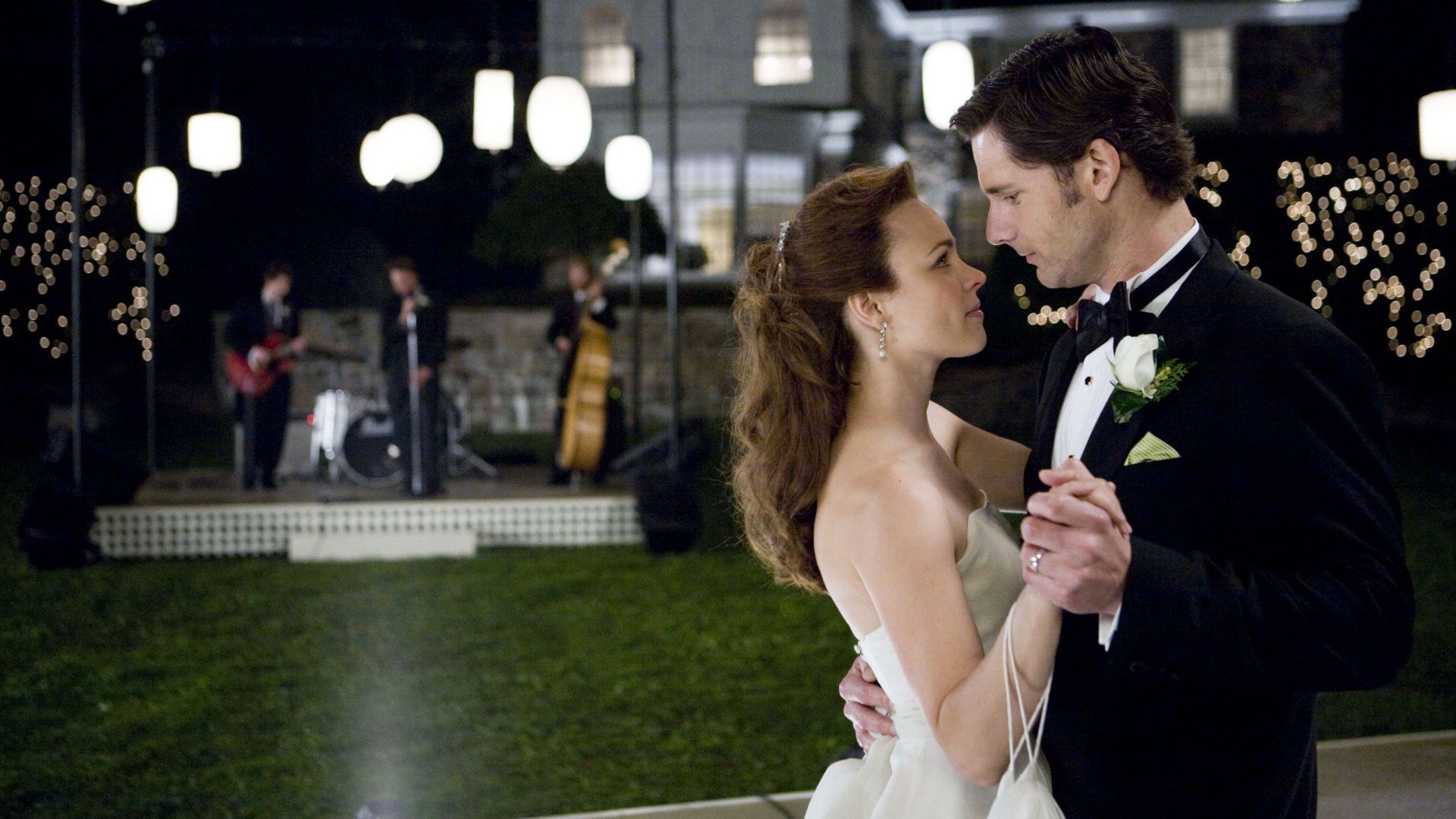 As a time travel film, it feels competent with sufficient contortions not to make it predictable or dull but ultimately a script that never pushes the boundary in the same way that say a work like Twelve Monkeys (1995) did. The nearest film it reminds of, both thematically and in terms of its failure to fully grapple with the emotional depths of the story, is The Curious Case of Benjamin Button (2008). Both films feature protagonists who have an unusual view on the world due to their peculiar genetic conditions that cause them to pass through time in non-standard ways. Both are unashamedly sentimental films, both also insert pretty cinematographic poses in lieu of seeking any emotional depth and leave the feeling of a work where the overall artistry was more of concern to the respective directors than touching the hearts of the audience.
Certainly, the film has been impeccably cast. Eric Bana has been shaping up as an A-list character actor in recent years. Here Bana enacts what the role requires of him – he is sensitive, romantic, haunted and melancholy – on the other hand, his performance is not a piece of outstanding acting that imprints itself on the film. Bana is there and following directions, no more than that. See Chopper (2000), where Bana came to world attention, to see what an amazing piece of chameleon-like character acting he is capable of when he wants to.
Rachel McAdams who at the time was a rising name on the cusp of becoming either a strong actress in her own right or yet another pretty young lead who is indistinguishable from all the other pretty bland young leads out there. Here she does reasonably well, even if the role is not written with any standout strengths. It must be said that she enlivens the part with a sparkle and a loveliness that the term peaches and cream could have been coined to describe.
(Nominee for Best Cinematography at this site's Best of 2009 Awards).
---
---