---
Crew
Director – James Mangold, Screenplay – James Mangold & Steven Rogers, Story – Steven Rogers, Producer – Cathy Konrad, Photography – Stuart Dryburgh, Music – Rolfe Kent, Visual Effects Supervisor – Robert Stromberg, Visual Effects – Digital Backlot & Menace FX, Miniatures – Hunter-Gratzner Industries, Special Effects Supervisor – Connie Brink Sr, Production Design – Mark Friedberg. Production Company – Konrad Pictures.
Cast
Hugh Jackman (Leopold Mountbatten, Duke of Albany), Meg Ryan (Kate McKay), Liev Schreiber (Stuart Besser), Breckin Meyer (Charlie McKay), Bradley Whitford (J.J. Camden), Natasha Lyonne (Darci), Paxton Whitehead (Uncle Millard), Philip Bosco (Otis), Stephanie Sanditz (Gretchen)
---
Plot
New York, 1876. Leopold Mountbatten, the Duke of Albany, is at a party thrown by his uncle so that he can select a suitable bride in order to save the family's fortune. Leopold becomes intrigued by a strange man he has seen using a modern miniature camera. He follows the man up onto the structure of the new Brooklyn Bridge where both of them fall through an opening in time that brings them to the present day. The man, Stuart Besser, is a time-traveller who has plotted out such holes in time. He grants Leopold shelter. While Leopold is trying to adjust to the 21st Century, Stuart falls into the elevator shaft and is hospitalised. Left alone in Stuart's apartment, Leopold befriends Stuart's ex-girlfriend and neighbour, marketing executive Kate McKay. Leopold's 19th Century manners and lack of understanding of modern ways raise some eyebrows. Kate is able to use them to perfect one of her margarine commercials but soon finds herself starting to fall for Leopold and his old-fashioned courtesy.
---
Ever since the successes of When Harry Met Sally (1989) and Sleepless in Seattle (1993), Meg Ryan has fairly much charted out a niche of her own in the Chick Flick genre, casting herself over and again as a single modern professional woman wistfully waiting for the storybook romance to fall into her life. It is a subgenre that has proven amazingly bountiful for Ryan, who had gone onto successes like I.Q. (1994), French Kiss (1995), Addicted to Love (1997), City of Angels (1998) and You've Got Mail (1998).
Kate & Leopold was Meg Ryan conducting an appealing venture into the romantic time-travel fantasy. The film is fairly much a variant on the brief-lived British tv series Adam Adamant Lives (1966) about the modern adventures of a time-displaced Victorian aristocrat.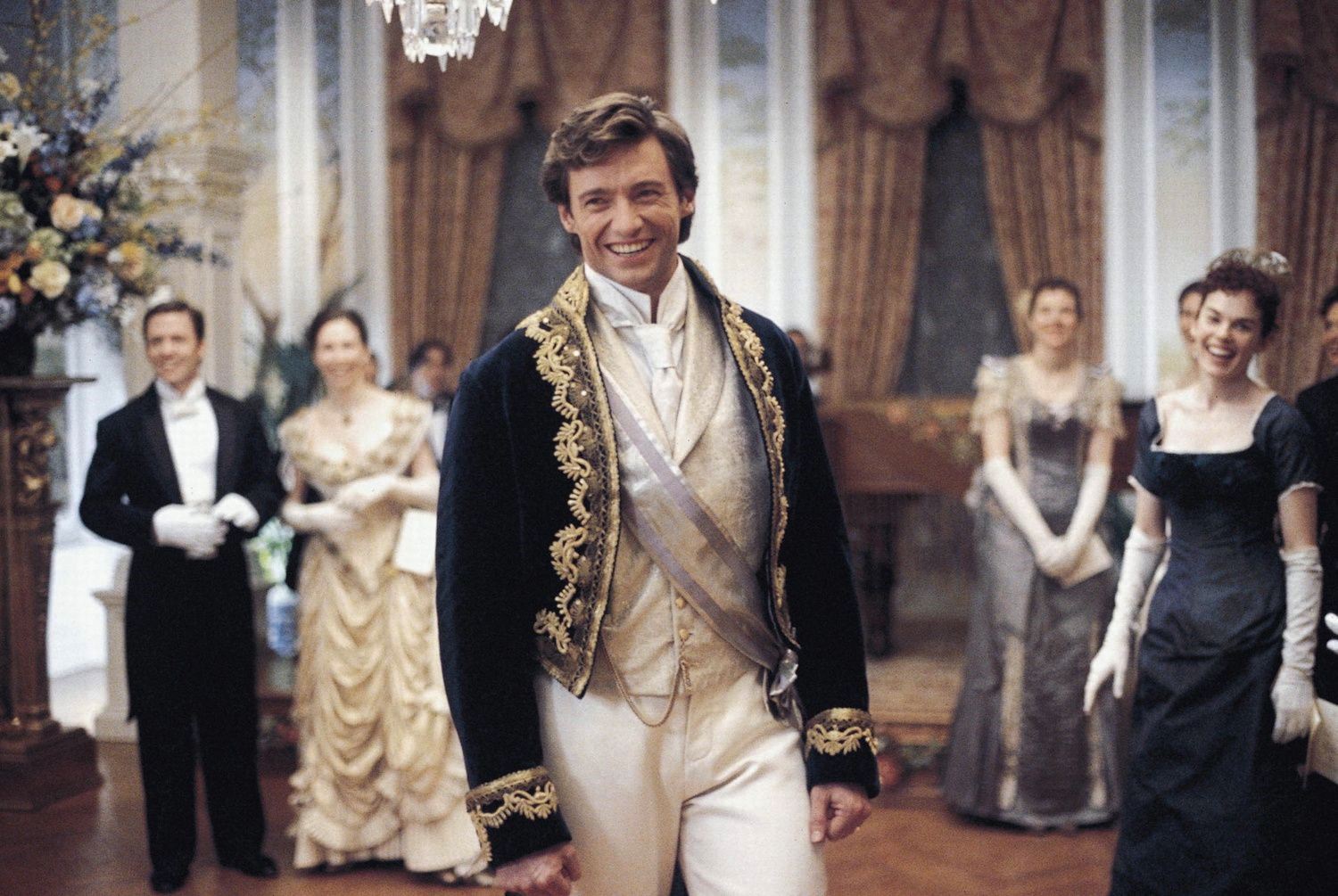 Playing opposite her is Australian actor Hugh Jackman. Jackman caught the whole world's attention with his captivating performance as Wolverine in X-Men (2000). Since he was hailed as the latest hottest thing, Jackman's career delivered less than the promise it was initially celebrated with, with dire choices like the inane Ashley Judd romantic vehicle Someone Like You (2001) and Jackman's appearance in what must be the silliest scene of the same year that this came out – the gun-to-the-head and blowjob hack-in scene in Swordfish (2001) and then even more absurd Van Helsing (2004).
Kate & Leopold was one film, at least until he started to recover in the 2010s, that allowed Jackman to shine with that initial promise again. In fact, he does so so sublimely that he completely overshadows Ryan. She seems to be just going through the paces she did in earlier films and is only playing off Jackman's presence. At the age of 40, she is starting to seem a little old for playing the role of the lonely single woman again. Even Breckin Meyer manages to upstage Ryan with a funny performance as her wannabe actor brother, as does Natasha Lyonne in her few scenes as Meg's nervous secretary.
All the science-fiction content in Kate & Leopold has been deliberately pushed to the side – explanations are only there only in so far as the film needs to set its premise up and no more. The rest of the film comes in the playing off of the single premise of the comedic potential of Hugh Jackman's old-fashioned, perfectly chivalric manners. The story travels in easily predictable areas, with characters all performing obvious functions but the humour is played with likeable charm by director James Mangold and carried off to perfection by Jackman.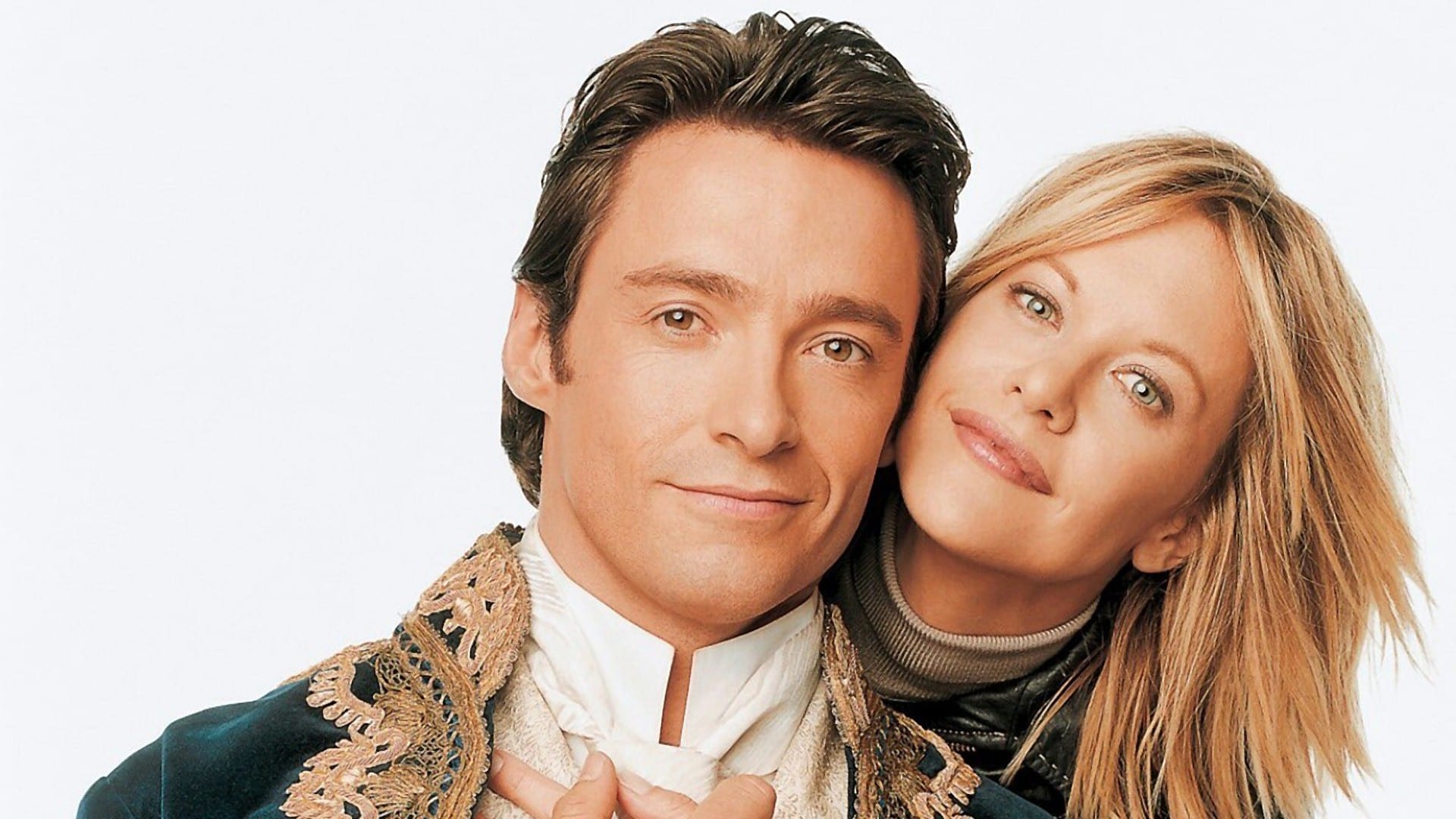 In a time when populist cinema was dominated by the crass vulgarity and dumbass knocks of the Wayans, Weitz and Farrelly Brothers, a film that appeals to an old-fashioned ideal of gentlemanly courtesy seems just that bit more welcome. It is of course a fantasy of chivalry, one that requires one not to ask too many real world questions of it – like how the Duke's impoverished family finances will survive after he announces at the end that he is going to marry Meg Ryan who appears not to have travelled back through time with any money of her own, or indeed ask about the culture shock she might encounter living in a considerably less sexually liberated, less hygienic and, despite what the film might think, much more repressive and socially conservative era. For all that, it is hard not to go out of the film inspired to wanting to be just that bit more genteel, chivalric and courteous in one's everyday life.
James Mangold had previously directed the likes of Cop Land (1997) and the overhyped Girl, Interrupted (1999). He subsequently went onto make slasher/psycho-thriller Identity (2003), Walk the Line (2005), 3:10 to Yuma (2007), Knight and Day (2010), Ford v Ferrari (2019) and Indiana Jones and the Dial of Destiny (2023), while he also returned to direct Hugh Jackman in The Wolverine (2013) and Logan (2017). He also acts as executive producer on the animals attack tv series Zoo (2015-7).
(Winner for Best Actor (Hugh Jackman) at this site's Best of 2001 Awards).
---
---