---
South Africa/Ireland/USA. 2014.
Crew
Director/Screenplay – Jake Paltrow, Producers – Michael Auret, Tristan Orpen Lynch & Jake Paltrow, Photography – Giles Nuttgens, Music – Nathan Johnson, Visual Effects Supervisor – Ditch Doy, Visual Effects – Windmill Lane Pictures, Special Effects Supervisor – Kevin Bitters, Prosthetics, Puppet & Makeup Effects Designer/Supervisor – Clinton Aiden Smith, Production Design – Sharon Lomofsky. Production Company – Subotica Ltd./Spier Films/Quickfire Films/Bi Frost Pictures/Six Sales/The Exchange/Saint Shadow, Ltd.
Cast
Michael Shannon (Ernest Holm), Nicholas Hoult (Fleming Lever), Kodi Smit-McPhee (Jerome Holm), Elle Fanning (Mary Holm), Robert Hobbs (Caleb Moore), Aimee Mullins (Katherine Holm), David Butler (Sam Lever), Christy Pankhurst (Robbie), Alex McGregor (Sooz), David Clatworthy (Calvin Hooyman), Liah O'Prey (Anna)
---
Plot
It is in the future after the world has been affected by severe drought. Ernest Holm tries to maintain a farm with his teenage son Jerome and daughter Mary but supplies of water are scarce. Ernest does not approve of Mary sneaking out to be with the neighbouring Flem Lever and tries to prevent her seeing him. They buy a new robot to work the farm. Flem comes to Ernest, asking to borrow the robot. When Ernest turns him down, he finds the robot has been stolen. Ernest goes up into the mountains where he finds Flem has used it to steal a shipment of alcohol. He captures Flem at gunpoint, intending to take him back to confess but Flem turns the tables on Ernest. Ernest is later discovered having been killed after getting drunk and being dragged away by the robot. Flem moves in with Mary. They soon announce that they are pregnant. Flem is able to blackmail the watermen into allowing irrigation to be directed to the farm and it made fertile again. However, Jerome then starts to find evidence of the ruthless actions that Flem has been conducting.
---
If you are of a certain age, the title The Young Ones will always apply to the cult British comedy series The Young Ones (1982-4) with Rik Mayall and Adrian Edmonson. Or maybe if you are of an even older age, it will refer to the British film The Young Ones (1961) with Cliff Richard. There are a number of other works that share the same title, including even one of Luis Luis Buñuel's lesser known works. It is a shame that this version has chosen such a generic and anonymous title as it is really quite an impressive film.
Young Ones is a second directorial outing for Jake Paltrow, the brother of better-known Gwyneth (and son of tv producer Bruce Paltrow and actress Blythe Danner). Paltrow had previously made The Good Night (2007) about an advertising jingle writer's Walter Mitty-like fantasies. Paltrow shot the film in South Africa (which stands in for the sun-drenched, drought-ridden future). The film toured a number of international film festivals after premiering at Sundance and accrued some good word of mouth.
Young Ones falls into a theme that became surprisingly prevalent in 2014 – that of the drought-ridden future. As Young Ones was doing its rounds of international film festivals, so at the same time was The Well (2014), a less high-profile film also set in a drought-ridden world that has very similar images of people fighting over the last sources of water. A few months later, there was also Christopher Nolan's Interstellar (2014) where an arid dust bowl future forms the backdrop to the launch of the space mission.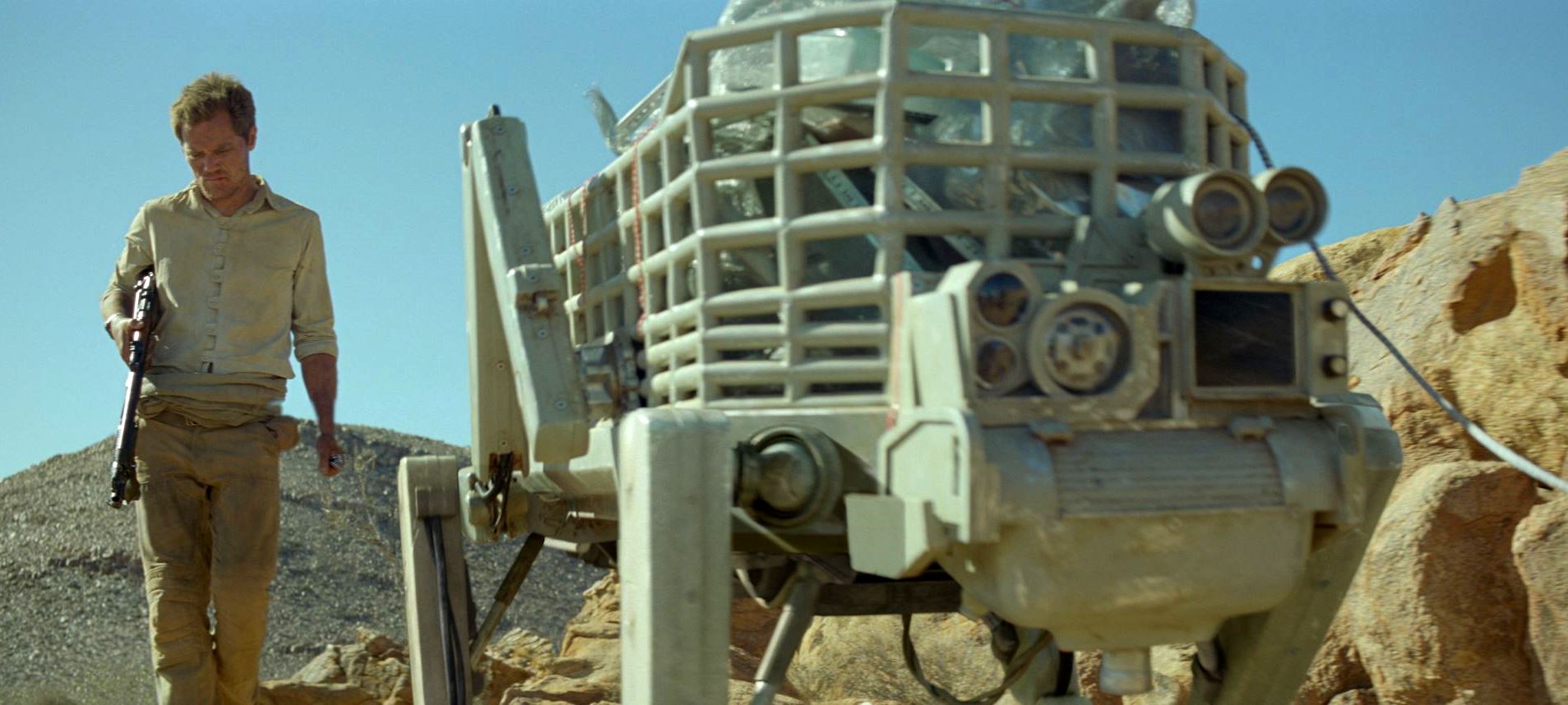 With both Young Ones and The Well there seems an effort made to shake up the familiar post-holocaust scenario. Gone are the revved-up car races that dominated the genre since Mad Max 2 (1981) and in has come a different type of disaster born of contemporary concerns about environmental devastation. The complaint about The Well is that it did little more than just transplant the basics of the Mad Max film into this world.
On the other hand, Jake Paltrow has much more ambitious things in mind when it comes to Young Ones – his concern is with the politics of resource control in this water-scarce future. Each section of the film is divided into chapters and follows one of the principal characters. It becomes more a study in the rise and eventual fall of a ruthlessly ambitious young man – you are less reminded of any type of Mad Max film than you are of something like Paul Thomas Anderson's There Will Be Blood (2007) with which Young Ones has a number of similarities. The story sets its arcs up and lets them play off particularly well, especially when all of these start to come together in the final act. It is a strong and very accomplished piece of storytelling.
One of the more imaginative aspects of the film from the science-fiction perspective is that Jake Paltrow avoids any cliches of survivors clawing onto the remnants of civilisation. This is a film set in a socially decayed future but it not one where society has ceased functioning – we see everybody simply trying to continue on with ordinary life in numerous ways.
There are a good many nicely understated touches that show just how life has changed for ordinary people – Elle Fanning washing the dishes using sand instead of water and later cleaning the clothes on the line with an air blower. We see people begging for water on the side of the road and making threats to sell their baby just to survive. It is also a world where society has not retrogressed and technology has continued on – robots are an essential aspect of the story, while we later visit the children's mother (Aimee Mullins) who has an unspecified spinal injury and only moves when her body is attached to a cyborg suit that walks her.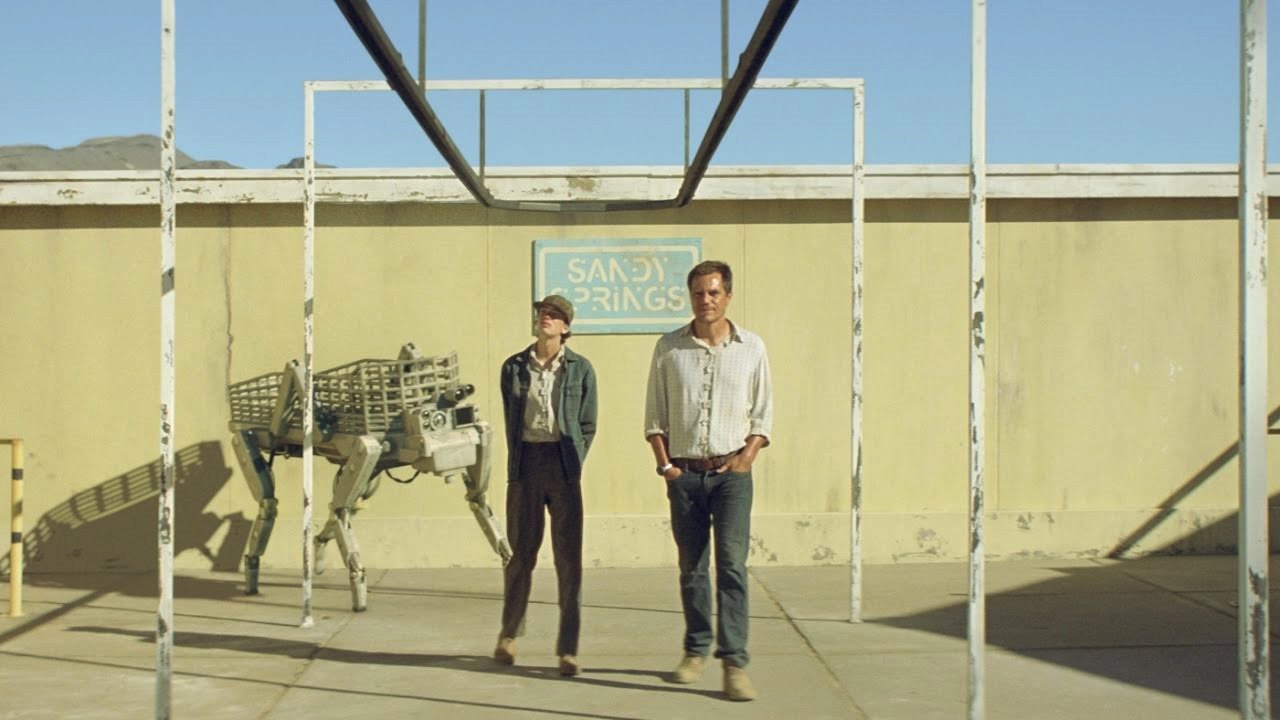 Jake Paltrow has managed to bring together a top-notch cast (apart from the fact that he manages to do nothing with the talented Elle Fanning). I have never been much of a fan of Michael Shannon's Neanderthal, emotionally-closed off glower but here you could at least say he gives the most normal performance once has seen him doing. Kodi Smit-McPhee has been a climbing young actor in films such as The Road (2009) and Let Me In (2010) and branches out as a teen, looking somewhat gangly and shy but handles his role very well.
The star of the show though is the rising name of Nicholas Hoult who has passed through some unexceptional teen fare in recent years with the likes of Jack the Giant Slayer (2013), Warm Bodies (2013) but shows what he is capable of here with a showcapping performance as the charismatic and ruthless Flem Lever.
Jake Paltrow subsequently went onto co-direct the Brian De Palma documentary De Palma (2015).
(Nominee for Best Original Screenplay and Best Supporting Actor (Nicholas Hoult) at this site's Best of 2014 Awards).
---
---