---
Crew
Director – David Dobkin, Screenplay – Jon Lucas & Scott Moore, Producers – David Dobkin & Neal H. Moritz, Photography – Eric Edwards, Music – John Debney, Visual Effects – Gradient Effects (Supervisors – Olcun Tan & Thomas Tannenberger) & Level 256 (Supervisor – Scott M. Davids), Special Effects Supervisor – Joey Di Gaetano, Prosthetic Effects – Matthew W. Mungle, Production Design – Barry Robison. Production Company – Universal/Relativity Media/Original Film/Big Kid Pictures.
Cast
Jason Bateman (Dave Lockwood), Ryan Reynolds (Mitch Planko Jr), Leslie Mann (Jamie Lockwood), Olivia Wilde (Sabrina McArdle), Sydney Rouviere (Cara Lockwood), Alan Arkin (Mitch Planko Sr), Gregory Itzin (Flemming Steele), Mircea Monroe (Tatiana), Ned Schmidtke (Ted Norton), Lo Ming (Ken Kinkabe), Taaffe O'Connell (Mona), Craig Bierko (Valtan)
---
Plot
Dave Lockwood is a successful corporate lawyer in Atlanta. He has been happily married to wife Jamie for many years and they have three children. His best friend Mitch Planko is the opposite, a loser who has spent all his time chasing women and with vague ambitions of being an actor. The two meet up to go out drinking one night. Afterwards, they stop to urinate in a fountain and at the same time idly wish aloud that they had the other's life. They wake up the following morning to find that this has happened and they now inhabit each other's bodies. Dave has to quickly coach Mitch on how to negotiate a huge corporate sale, only for Mitch in his laidback and unprepared way to blow it altogether. Meanwhile, as Mitch, Dave has to turn up to a movie shoot – only to find it is a softcore porn film. They try to reverse the process, only to find the fountain has been removed. As they try to locate the fountain, they are forced to live out each other's lives. As Mitch deals with married life, the legal profession and three children, he starts to learn about responsibility. Equally, Dave discovers how unhappy Jamie is with him always being at work. He also finds that being Mitch allows him the freedom to have sex with Sabrina, the co-worker he has always fantasised about.
---
The Change-Up is a variant on the bodyswap comedy that hit its peak around twenty years ago with films such as Freaky Friday (1976), All Of Me (1984), Like Father, Like Son (1987), Big (1988), 18 Again (1988) and Vice Versa (1988). There have been sporadic efforts since such as Dating the Enemy (1996), The Hot Chick (2002), the remake of Freaky Friday (2003), 13 Going on 30 (2004), 17 Again (2009) and the surprisingly serious Prelude to a Kiss (1992). If anything, The Change-Up feels like a 1980s bodyswap comedy fed through the modern Judd Apatow bromance.
I went into The Change-Up with zero expectations. I had been unenthused about any of director David Dobkin's other films – Clay Pigeons (1998), Shanghai Knights (2003), Wedding Crashers (2005) or Fred Claus (2007) and The Judge (2014), while he has also written and produced Jack the Giant Slayer (2013), R.I.P.D. (2013), the tv series Into the Badlands (2015-9), The Man from U.N.C.L.E. (2015) and King Arthur: Legend of the Sword (2017).
The script is from the writing duo of Jon Lucas and Scott Moore who between them also wrote the annoying Ghosts of Girlfriends Past (2009) and directed/wrote the A.I. comedy Jexi (2019). However, they almost certainly had the script approved on the basis of their previous work, the runaway hit of The Hangover (2009), which exists in the same raucous and vulgar guys-being-guys arena as The Change-Up.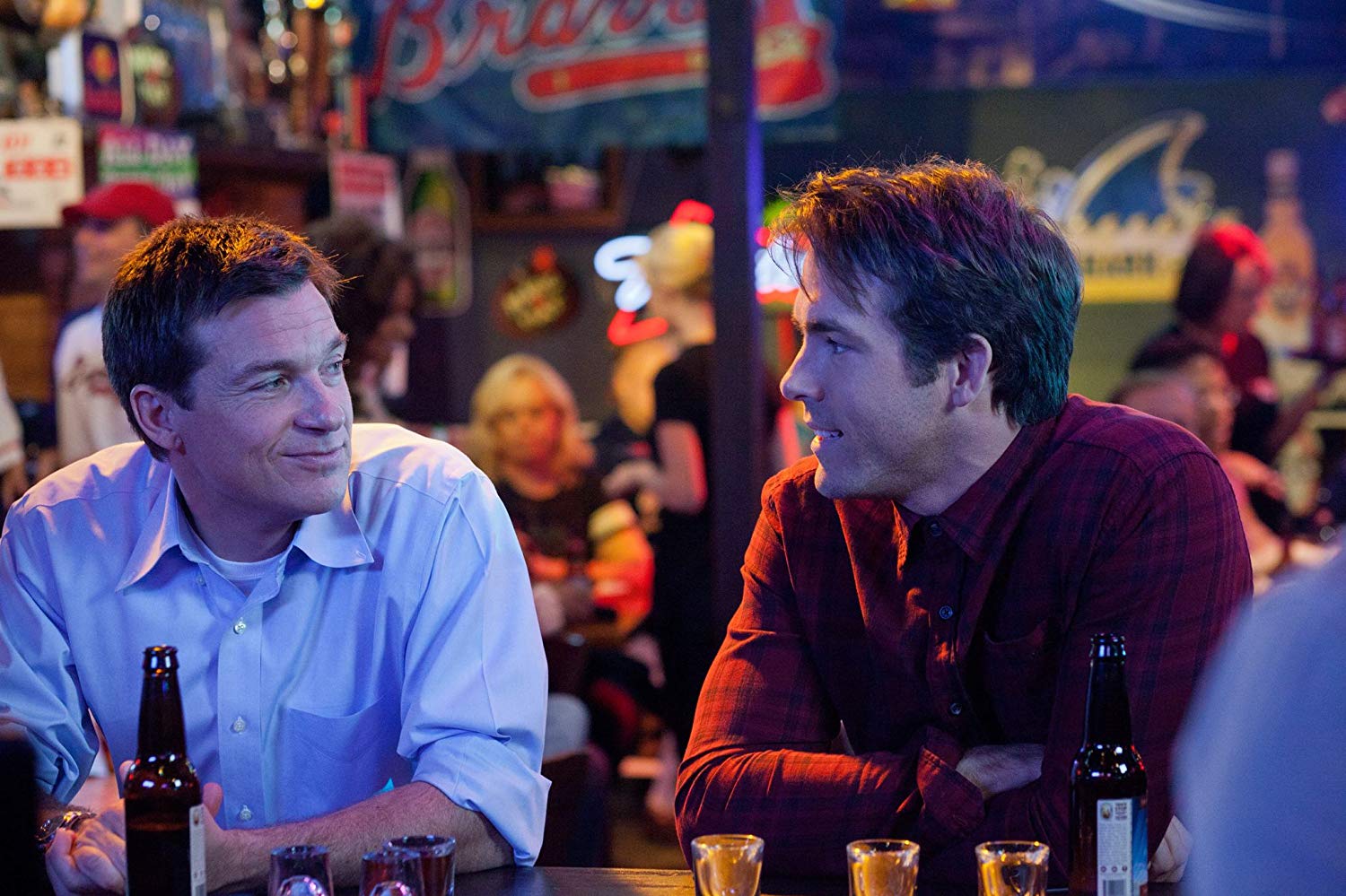 I enjoyed The Change-Up far more than I was ever expecting to. It is a film that is pitched easily to mainstream comedy. It is raucous and frequently crude but never strays too far out of a narrow comfort zone. It is an easily predictable film – where you feel that you can see how every character arc is going to transpire within the first five minutes. For all of that, it is also expertly played and comes with a sense of humour that is frequently laugh-out-loud.
The film is served by a fine cast. Jason Bateman has done a great job in the last few years treading the comeback trial from a forgotten teen star of the 1980s to becoming a solid and reliable comedic leading and supporting man, usually cast as ineffectually square family guys. Ryan Reynolds has gained the reputation of playing the cockily sarcastic guy and the role he is given here that initially plays to exactly that is one of the best he has had to date.
The film's touch of ingenuity is to cast both Jason Bateman and Ryan Reynolds in their familiar modes – but to then have either of them spend the film switching about to playing the other and at considerable remove from the characters they are usually associated with, Bateman becoming the horndog party animal and Reynolds the sensitive family guy. Both actors have a ball in their roles. Unlike many lesser bodyswap films, the two have taken the time to work together and subtly perfect their shared mannerisms so that you can almost close your eyes and believe that they are the other actor. The two women of the show also give a fine showing. Leslie Mann does a great job as the longsuffering wife. Olivia Wilde, a very capable actress so far in search of a film role worthy of her, shines in a sparklingly seductive performance.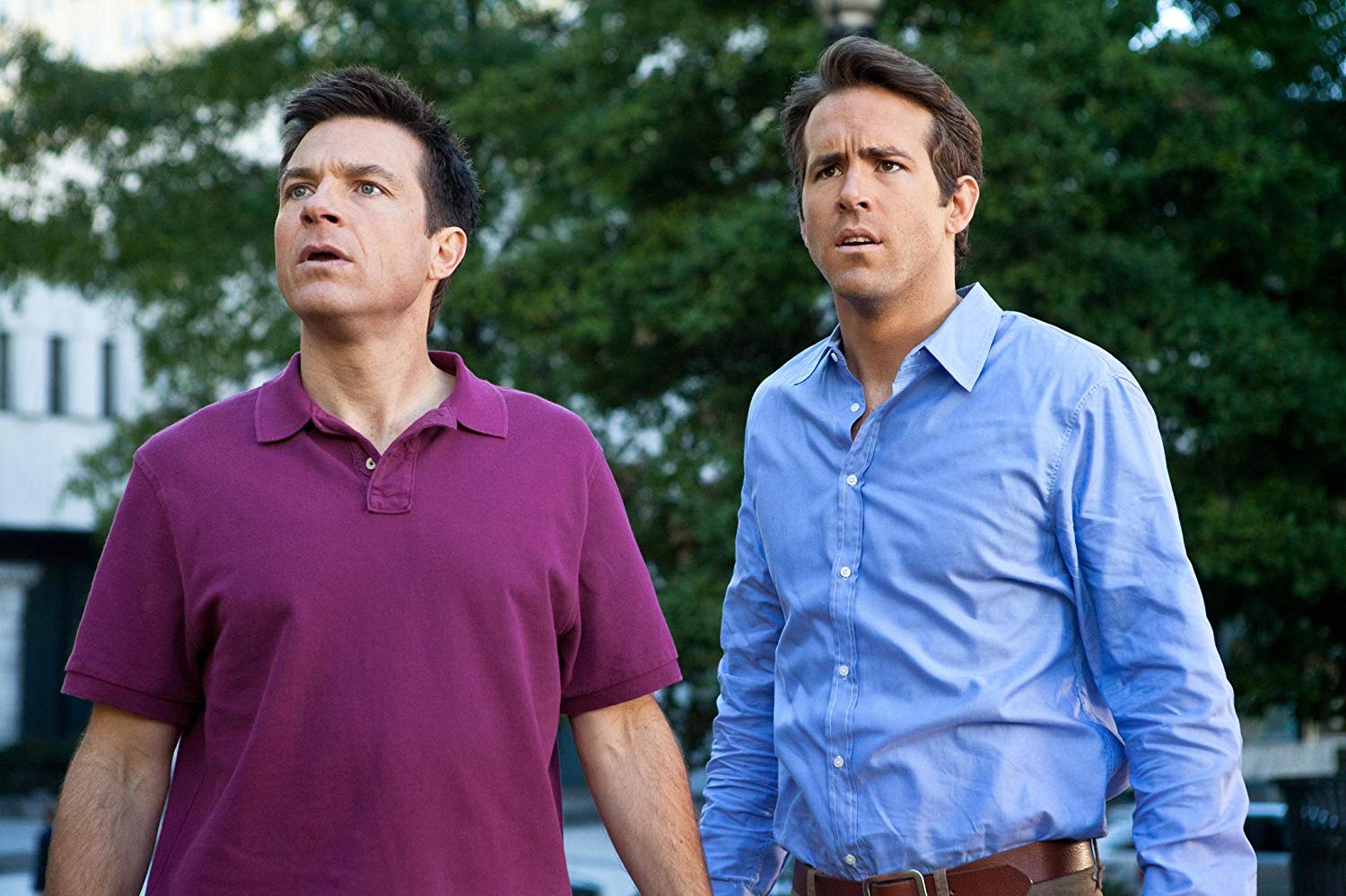 David Dobkin and the cast get side-splitting timing out of the various scenes – be it Jason Bateman's antics with a swivel chair and trying to wing it in a very important conference; Ryan Reynolds discovering he is expected to play out a softcore porno shoot; the death of Jason Bateman's expectations of having sex with Leslie Mann or having to deal with the kids at 3 am; where they try to tell Leslie Mann what has happened and Ryan Reynolds is unable to remember any essential dates; even the scene where Leslie Mann tries to unload onto the babysitter. The film digs into the imprisoned duty of married life and the shortcomings of the single life with some penetratingly acute writing.
Ultimately, The Change-Up is an eminently predictable film – one where you can see that Jason Bateman is going to learn to loosen up and appreciate his wife more; that Ryan Reynolds is going to learn about not being a quitter and to reconcile with his father. It is also a film that ultimately plays it morally safe – despite either of them fantasising about doing so, Ryan Reynolds never gets to make it with Leslie Mann, while Jason Bateman walks out at the crucial moment on closing the deal with Olivia Wilde – so as to remove any hint of adultery from the equation. While the film is careful to contrast the married and single lifestyles as each having their own advantages and disadvantages, one might note that the ending the film reaches is subtly in favour of the settled-down lifestyle with Olivia Wilde appearing to now be happily involved with Ryan Reynolds.
---
---