---
USA. 2013.
Crew
Director/Screenplay – Richard LaGravenese, Based on the Novel by Kami Garcia & Margaret Stohl, Producers – Broderick Johnson, Andrew A. Kosove, Molly Mickler Smith, Erwin Stoff & David Valdes, Photography – Philippe Rousselot, Music – Thenewno2, Visual Effects Supervisor – Joe Harkins, Visual Effects – Gentle Giant Studios, Method Studio (Supervisor – Oliver Dumont), Pixel Magic (Supervisor – Ray McIntyre Jr), Pixomondo & Scanline VFX (Supervisor – Joe Farrell), Special Effects Supervisor – Matt Kutcher, Production Design – Richard Sherman. Production Company – 3 Arts Entertainment/Bella Pictures.
Cast
Alden Ehrenreich (Ethan Wate), Alice Englert (Lena Duchannes), Jeremy Irons (Macon Ravenwood), Emma Thompson (Mrs Lincoln/Serafine Duchannes), Viola Davis (Amma Trudeau), Emmy Rossum (Ridley Duchannes), Zoey Deutch (Emily Asher), Thomas Mann (Wesley 'Link' Lincoln), Tiffany Boone (Savannah Snow), Eileen Atkins (Gramma Emmaline Duchannes), Margo Martindale (Aunt Delphine), Pruitt Taylor Vince (Mr Lee), Randy Redd (Reverend Stephens), Robin Skye (Mrs Hester), Rachel Brosnahan (Genevieve Duchannes)
---
Plot
Ethan Wate grows up in the tiny nowhere town of Gatlin, South Carolina where nothing ever happens. He has a passion for literature and longs to go away to university. Ethan has dreams about a mystery girl with hair covering her face. A new girl, Lena Duchannes, joins school but is regarded with suspicion by many of the Christian locals because she is the niece of wealthy but reclusive Macon Ravenwood who is thought to be a sorcerer. Ethan befriends Lena, pushing past her reticence and desire for non-involvement. Her uncle Macon reveals he has magic powers and Lena explains that they are witches – or Casters as they prefer to be known. Macon forbids her to see Ethan but the two of them persist and become attracted. After being treated cruelly by girls in class, Lena causes all of the classroom windows to explode. Mrs Lincoln organises the townspeople, trying to have her removed from the school. Lena explains to Ethan that on her coming sixteenth birthday, she will undergo the ritual of Claiming and will either be given over to the ways of light or dark magic. To this extent, her mother Serafine has returned to town and taken over the body of Mrs Lincoln, and is, along with others of the family, seeking to influence Lena into accepting the path of darkness.
---
The success of Twilight (2008) and sequels led to a publishing revolution where all manner of figures from horror and fantasy were revived and given a new spin for the young adult demographic in a series of dark romantic fantasies. Beautiful Creatures (2003) is one notable example of this. It was a debut novel from schoolteacher Kami Garcia and videogame designer Margaret Stohl. The book accrued acclaim, moderate best-seller status and was followed by three sequels in the so-called Caster Chronicles – Beautiful Darkness (2010), Beautiful Chaos (2011) and Beautiful Redemption (2012) – as well as a further spinoff trilogy Dangerous Creatures released subsequent to the film. With the Twilight film series having come to an end, producers were rapidly snapping up other young adults literary properties in order to find the next big hit.
The unusual choice to helm Beautiful Creatures is Richard LaGravanese. LaGravanese gained attention with his second screenplay for Terry Gilliam's The Fisher King (1991) and has since turned out works such as A Little Princess (1995), The Bridges of Madison County (1995), The Mirror Has Two Faces (1996), Beloved (1998), The Horse Whisperer (1998) and Water for Elephants (2011), while he has ventured into the director's chair on a handful of occasions with Living Out Loud (1998), the 1970s cinema documentary A Decade Under the Influence (2003), Freedom Writers (2007), P.S. I Love You (2007) and the subsequent The Last Five Years (2014). Most of these, it might be noted, fall into the Chick Flick genre. None of LaGravanese's oeuvre as a director cries out major fantasy director, which is one of the problems that Beautiful Creatures has as a film.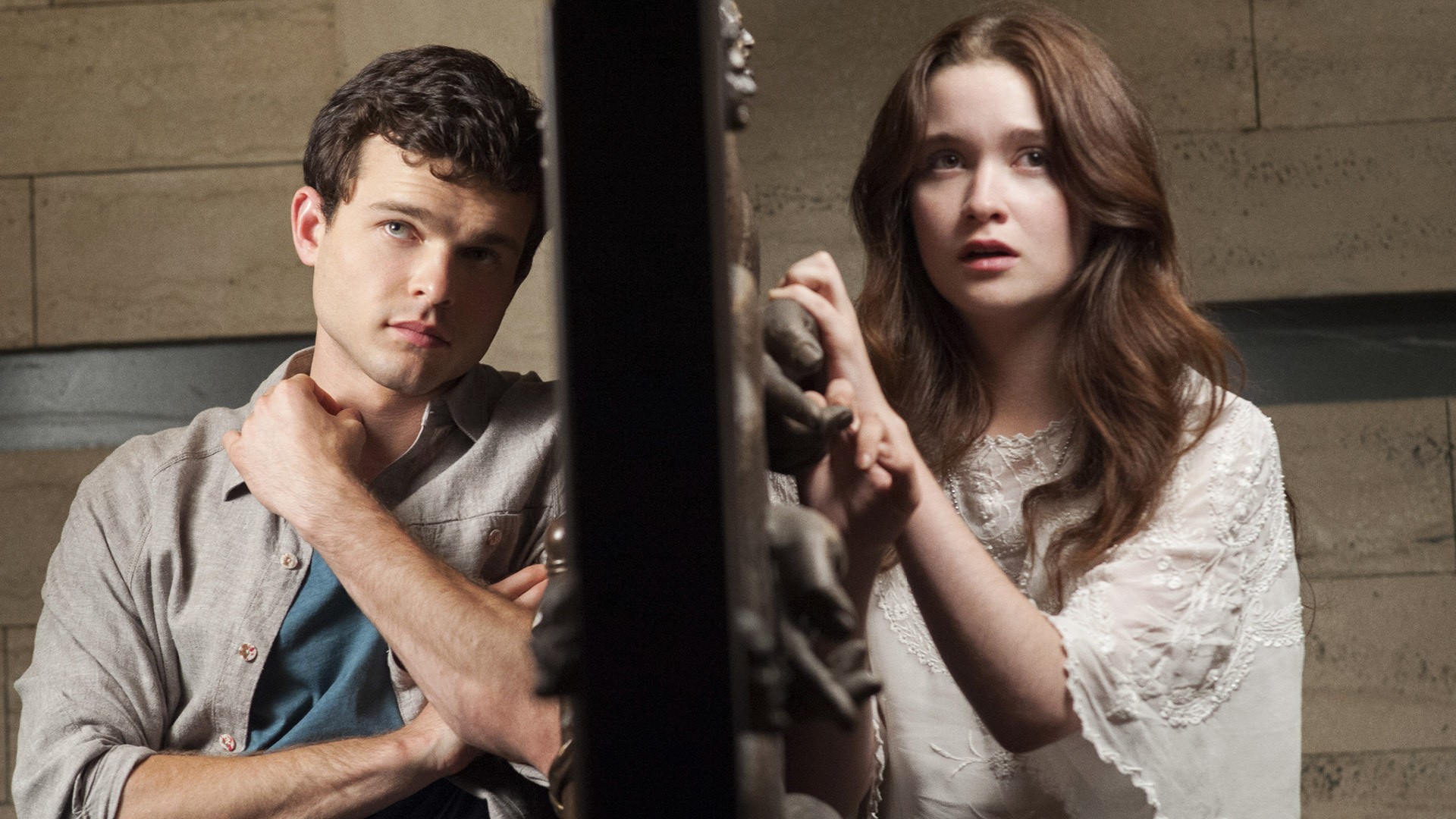 Almost immediately within the first few scenes, Richard LaGravanese delivers a film that seems about as a far away from Twilight as it is possible to get. There is a nominal similarity between the two works – a small nowhere town setting; a regular human guy (as opposed to a girl) being attracted to the strange girl at school and they engaging in a romance, during which he discovers she is more than human; his then being drawn into the war going on between her extended supernaturally-empowered family.
Where Twilight was a Cinderella fantasy of an ordinary girl waiting for the right man to come and take her away, Beautiful Creatures' lead character is filled with restless intellectual questing. Richard LaGravanese immediately puts the film into an entirely different arena that you would expect of a young adult supernatural fantasy.
Rather than mooning over Alden Ehrenreich's good looks and posturing him without a shirt on, LaGravanese is more interested in literature and readily namedrops authors like Henry Miller, William S. Burroughs, Kurt Vonnegut Jr, Charles Bukowski and Ayn Rand – all but the last of whom sit among the American literary greats of the 20th Century. To show just how poles apart the two are, I would defy any of the fans in the Twilight teenage demographic to even be able say who any of these authors were, let alone name a book they wrote.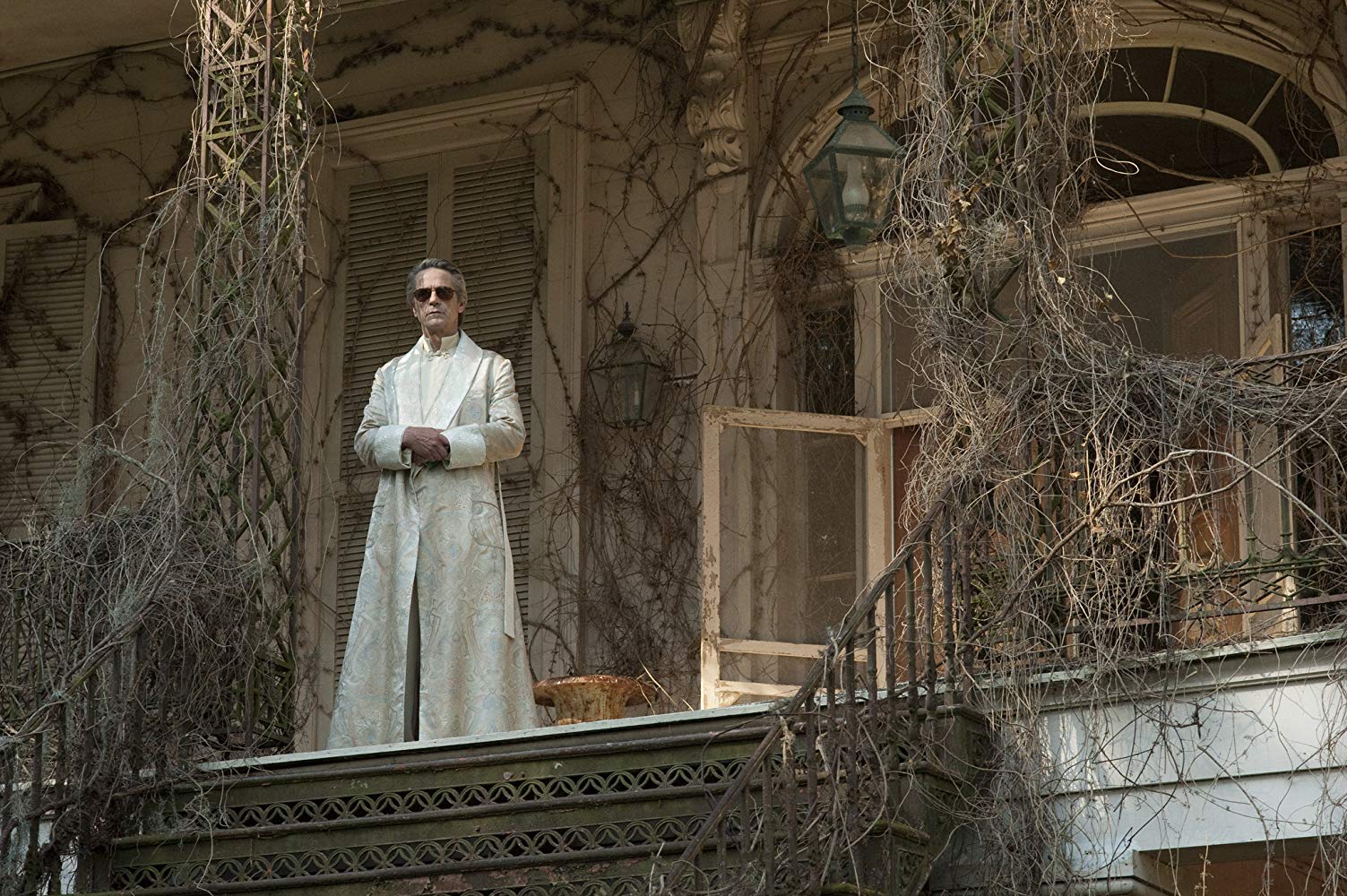 Not just that, LaGravanese propels Beautiful Creatures into a political arena that is at almost completely opposed remove from Twilight. Twilight was infused by original author Stephenie Meyer's inherently conservative Mormon beliefs in chastity, the sanctity of marriage and opposition to abortion, a message that seemed absurdly at odds with the film's constant sexual posturing.
By complete contrast, Beautiful Creatures takes a position against Christian fundamentalism, seeing it as small-minded, bigoted and stands up in favour of tolerance and understanding, no matter the cost in a small close-minded community. (Oh and it seems to have little interest in sexually posturing any of its young stars). It is a brave stance for the film to take, especially given the political climate in the US in 2013 and how much matters of religion have become hot-button issues. If one considers how a work like The Golden Compass (2007) was heralded with charges of promoting atheism, one wonders what Beautiful Creatures, which is far more upfront and placard carrying in terms of its anti-Christian message, is going to be greeted with.
I really began to like Beautiful Creatures within its first few scenes as a result of Richard LaGravanese's determination to show intellectual credentials, to shuck off all expectation of another Twilight and his strong-minded promotion of a liberal agenda. The two leads seem to work well together – I maybe wanted to see Alice Englert (no less than the daughter of director Jane Campion) open up and do more with her character than she did, but Alden Ehrenreich bursts with a youthful zeal – in him, you can almost see the makings of another Leonardo DiCaprio. That said, most of the show ends up being owned by the two Brits – Jeremy Irons and Emma Thompson – who both affect outrageous Southern accents and have enormous fun chewing the scenery.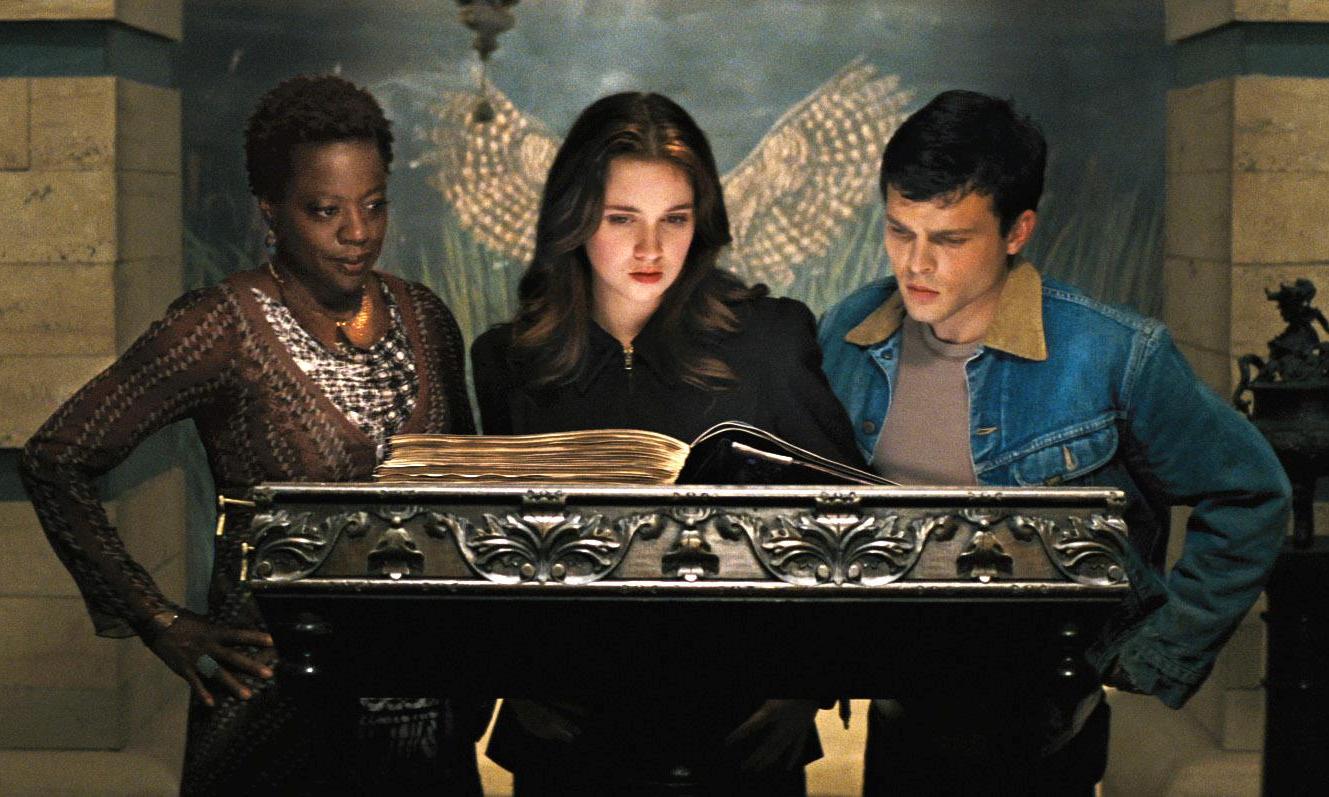 Where Beautiful Creatures becomes less interesting is when it segues into becoming an outright fantasy film. Richard LaGravanese abandons the winsome romance between social outsiders defying small-minded tradition that lights up the first half and takes on the contorted plotting centred around supernatural powers and scheming amongst the family members that is familiar to the Twilight series. The pacing and plotting here becomes uneven – the film, for instance, slows right down in proceeding to its climax for some ten minutes so that Lena can study magical texts.
More to the point though, LaGravanese seems less certain when it comes to the fantasy elements. There are various manifestations, storms, transformations and so on. In these, the special effects are nothing special and none of these scenes generate any sense of wonder. Even a scene where Emmy Rossum causes mischief at a dinnertable has a sense of farce to it that feels as though it has strayed in from Tim Burton's misguided Dark Shadows (2012). The sole scene that does stand out is when Jeremy Irons employs magic to make Alden Ehrenreich tell the story of his depressing future.
The result ends up being half a great film – one of two seemingly mismatched halves, one about social rebellion, lit up by its characters (and directors') passion for literature and defiance of social norms; the other what seems like a B-budgeted episode of tv's Supernatural (2005-19) that dully traipses through its plotting convolutions.
---
---