---
Crew
Director – Joachim Rønning, Screenplay – Micah Fitzerman-Blue, Noah Harpster & Linda Woolverton, Producers – Duncan Henderson, Angelina Jolie & Joe Roth, Photography (3D) – Henry Braham, Music – Geoff Zanelli, Visual Effects Supervisor – Gary Brozenich, Visual Effects – Mill Film (Supervisor – Laurent Gillet) & MPC (Supervisors – Ferran Domenech, Bryan Litson, Jessica Norman & Damian Stumpf), Special Effects Supervisor – Hayley Williams, Makeup Effects – Arjen Tuiten & David White, Production Design – Patrick Tatopoulos. Production Company – Disney/Roth Films.
Cast
Angelina Jolie (Maleficent), Elle Fanning (Queen Aurora), Michelle Pfeiffer (Queen Ingrith), Harris Dickinson (Prince Philip), Sam Riley (Diaval), Chiwetel Ejiofor (Conall), Ed Skrein (Borra), Robert Lindsay (King John), David Gyasi (Percival), Jenn Murray (Gerda), Imelda Staunton (Knotgrass), Juno Temple (Thistlewit), Lesley Manville (Flittle), Warwick Davis (Lickspittle)
---
Plot
Prince Philip proposes to Aurora and she accepts. Philip's parents King John and Queen Ingrith ask that Aurora and Maleficent come to dinner at the palace in Ulstead. There Ingrith riles Maleficent with her insults and she erupts in a blast of magic. In the midst of this, King John collapses into a coma, having been placed under a curse. Insisting she did not do it, Maleficent flees but is shot with an iron bullet by Ingrith's aide Gerda. Maleficent is saved and taken down to an underground cave where the dark fey, Maleficent's own kind, live in hiding from persecution by humanity. As Aurora is taken to Ulstead in preparation for the wedding, Maleficent is drawn between those of her people who want war with humanity and others who want coexistence. As the wedding nears and all the creatures of the marsh are invited, what they are not aware is that Ingrith is planning to massacre them.
---
Maleficent (2014) was one of Disney's ongoing attempts throughout the 2010s to remake its animated back catalogue in live-action. It was a remake of Sleeping Beauty (1959) told from the witch's point-of-view, although eventually departed adherence to the fairytale and 1959 film altogether to make Maleficent an anti-heroine. It has a troubled production history and did not receive many good reviews. Nevertheless, it did earn about $750 million worldwide, which would seem to be the sole reason we now have this sequel.
Angelina Jolie, Elle Fanning, Sam Riley and the various actresses playing the fairies are back, along with producer Joe Roth and screenwriter Linda Woolverton. For the sequel, Disney have handed the directorial reins over to Norwegian director Joachim Rønning who, along with Espen Sandberg, made an international hit with the true-life adventure film Kon-Tiki (2012) before the two were brought to the US by Disney to handle Pirates of the Caribbean: Dead Men Tell No Tales (2017), which, like Maleficent, Mistress of Evil, was a throwaway sequel that proved more enjoyable than one expected. Maleficent, Mistress of Evil was Joachim Rønning's first solo film.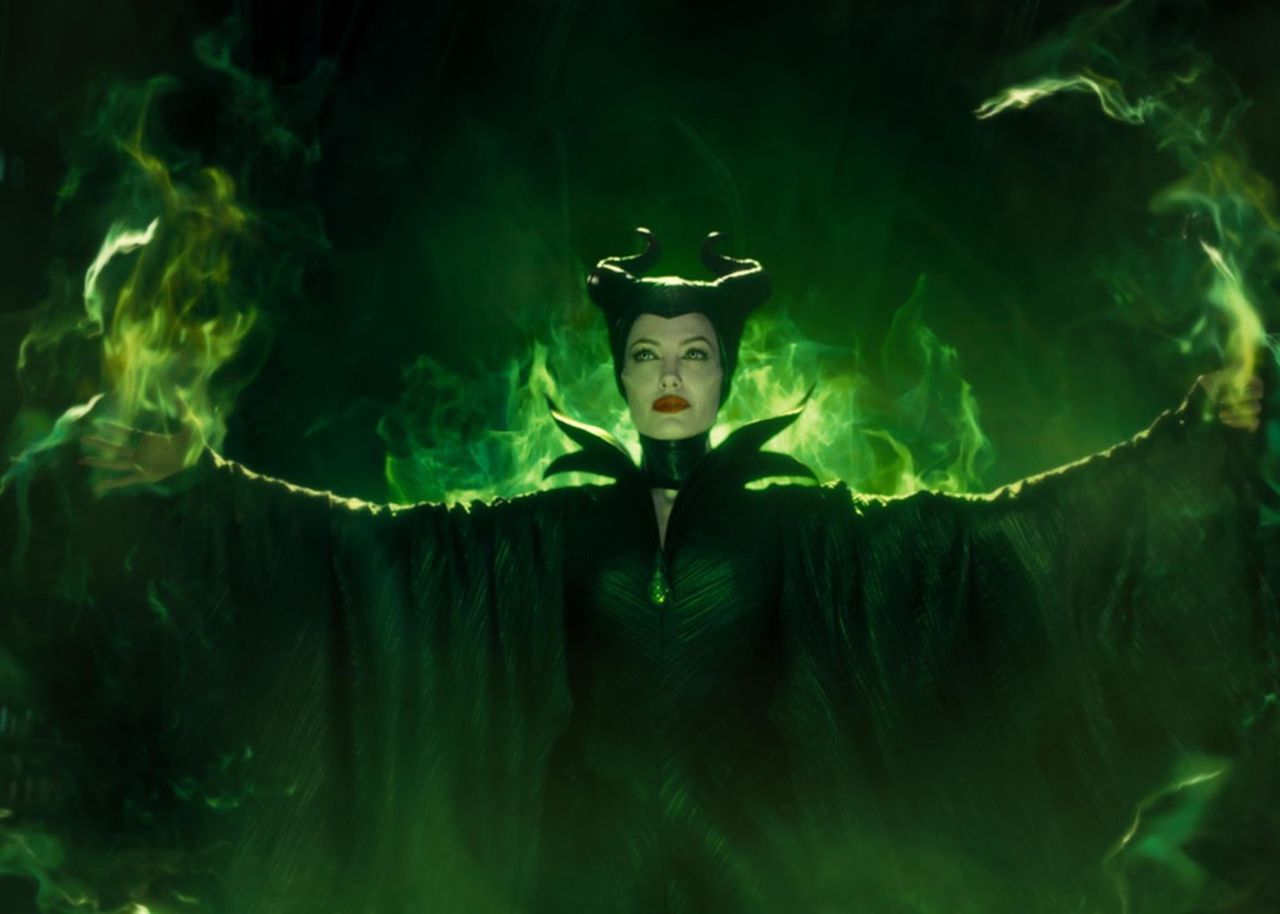 Maleficent, Mistress of Evil did nothing for me before sitting down to watch it. It joins my opposition to Disney and their aggressive dominance of the cinematic marketplace in the late 2010s and onwards. Having eclipsed or brought out the competition, all it seems they are capable of doing is endlessly recycling the intellectual property that they have had under their control. Maleficent, Mistress of Evil, for instance, is no less than the fifth live-action film based on recycled Disney animation properties to come out in 2019 alone, following Aladdin (2019), Dumbo (2019), Lady and the Tramp (2019) and The Lion King (2019). It seems depressing that in taking such a large chunk of the marketplace, that creativity and originality have suddenly become in such short supply and that all we have is slightly different versions of the familiar endlessly reprocessed. Disney's future slate is even more depressingly free of original works.
The question I had sitting down was where would a Maleficent sequel take what has gone before, what new stories were there for it to tell? Mistress of Evil comes up with some interesting answers. It abandons almost any connection to the 1959 Sleeping Beauty – there's the characters as they appeared in Maleficent, the reappearance of the spinning wheel and that is about it. The marriage scenes are fairly by the book but the sequel provides a splendid nemesis for Maleficent (Michelle Pfeiffer at her ice cold best) and escalates the scenario into a war between fey and humankind. It also asks some interesting questions about where Maleficent came from and comes up with the idea of a whole species of winged, horned fey who live in seclusion underground and has Maleficent coming to rediscover and eventually defend her origins. (This comes in notable contrast to Sleeping Beauty where she was nothing more complicated than an evil witch).
Maleficent director Robert Stromberg was a former visual effects and production designer who made his debut with the film. He delivered a great deal of magic and colourful fairy folk inhabiting the lands but never anything more than the routine. By contrast, Joachim Rønning goes for absolute broke. The film opens on a tour of the sylvan glade of the marshes, brimming over with flittering fairies, tree people, small goblin like creatures of undefined nature and a hyper-real beauty in every corner of the frame. It seems like the tweeness of the Disney fairytale – see Snow White and the Seven Dwarfs (1937) – as worked over by several major modern visual effects houses.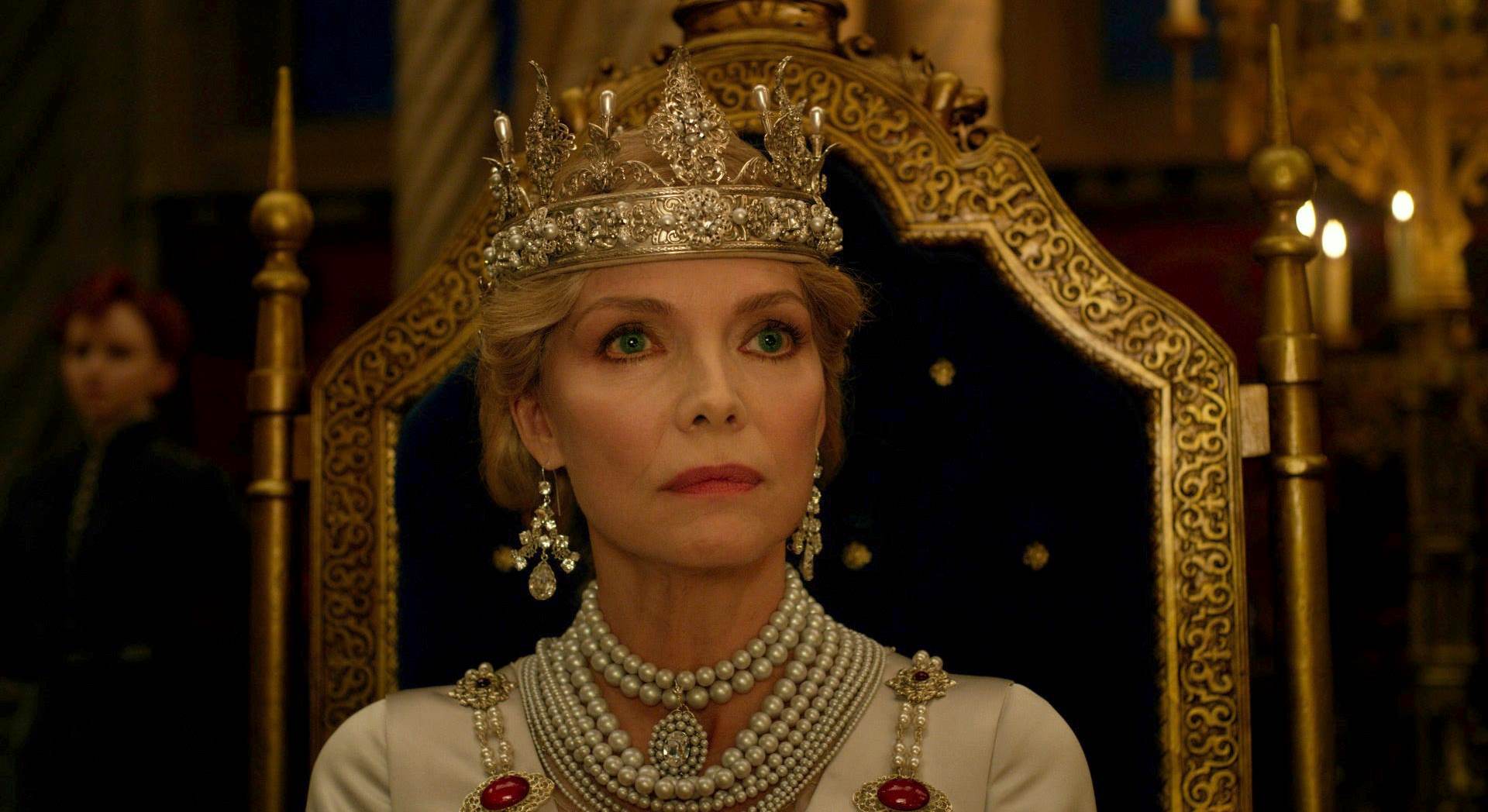 The film grows from strength to strength where Joachim Rønning does some quite remarkable things. There is the fine scene where Maleficent comes to dinner, which simmers in cold hostilities between her and Michelle Pfeiffer before Angelina Jolie erupts, spreading her wings, burning with green fire and blasting all around her. Or else the scenes where Maleficent takes a flight through the cave of the dark fey passing through tiny pockets of communities from every hue and colour of the spectrum.
However, the epic set-piece of the film is the massively scaled battle scenes with the dark fey attacking the ramparts of Ulstead and being fought off by Ingrith's troops with ferrite bombs at the same time as they creatures of the marshes are being slaughtered inside the church. It's a dazzling climax to the film and one that Joachim Rønning quite excels himself with. It makes me very interested to see what else he can do next. It is here that you can see Rønning emerging as a potentially major genre filmmaker.
(Nominee for Best Special Effects at this site's Best of 2019 Awards).
---
---