---
Crew
Director – Ry Russo-Young, Screenplay – Maria Maggneti, Based on the Novel by Lauren Oliver, Producers – Matt Kaplan, Brian Robbins & Jon Shestack, Photography – Michael Fimognari, Music – Adam Taylor, Visual Effects – Technicolor Postworks NY (Supervisor – Benjamin Murray), Special Effects Supervisor – Dan Sedlacek, Production Design – Paul Joyal. Production Company – Awesomeness Films.
Cast
Zoey Deutch (Samantha Kingston), Halston Sage (Lindsay Edgecomb), Logan Miller (Kent McFuller), Elena Kampouris (Juliet Sykes), Cynthy Wu (Ally Harris), Medalion Rahimi (Elody), Kian Lawley (Rob Cokran), Liv Hewson (Anna Cartulo), Erica Tremblay (Izzy Kingston), Jennifer Beals (Julie Kingston), Diego Boneta (Mr Daimler), Nicolas Lea (Dan Kingston)
---
Plot
It is a day as any other for Samantha Kingston as she gets up and catches a ride to school with her three best friends. At school, it is Cupid Day where girls receive roses from admirers. Samantha receives them from her boyfriend Rob Cokran and another secret admirer. This may be her childhood friend Kent McFuller who invites them to a party at his place that night while his parents are away. At the party, Samantha and her friends publicly humiliate class weird girl Juliet Sykes. Samantha is planning to lose her virginity to Rob that night but walks out after seeing him drunk. As they drive home, something collides with the vehicle, causing them to crash. Samantha is startled to wake up and find that the same day is about to start again. She relives events all over again and the same happens the next day and again the next. On successive days, she tries to change events, including breaking up with Rob and preventing them from taking the fatal ride home, while making discoveries about who her secret admirer is and trying to prevent Juliet running away from the party and committing suicide.
---
Before I Fall was the fourth film from Ry Russo-Young. Russo-Young had previously made the non-genre likes of Orphans (2007), You Won't Miss Me (2009), Nobody Walks (2012) and the subsequent The Sun is Also a Star (2019), all dramas that centre around the problems of young women in the modern world. The film is based on Before I Fall (2010), the debut novel for US Young Adult writer Lauren Oliver.
Before I Fall is essentially Groundhog Day (1993) for teenage girls. Like Bill Murray, Zoey Deutch is trapped into living the same day over and over where we get to see endless variants on the same scenes. And just like Bill Murray, Zoey eventually decides that she will attempt to live the best day she possibly can and this becomes the means to her finding her own redemption. (For greater detail about Timeloop Films see Timeloop Films).
As an adult male of mumble mumble many years age, I feel like I am the wrong audience for a film like Before I Fall. It is a film made for millennial teenage girls who seem bound up in social media-obsessed culture. To me, the scenes with the teenage girls riding in the car and acting bitchy felt like nails scratched on a blackboard. And by the time the film seemed to show Zoey Deutch as part of a group of girls tormenting and humiliating another girl, I switched off altogether. I should also say that Before I Fall is a film that has one of the most annoying soundtracks of recent years, where the bands that play throughout do their best to demonstrate a complete lack of talent.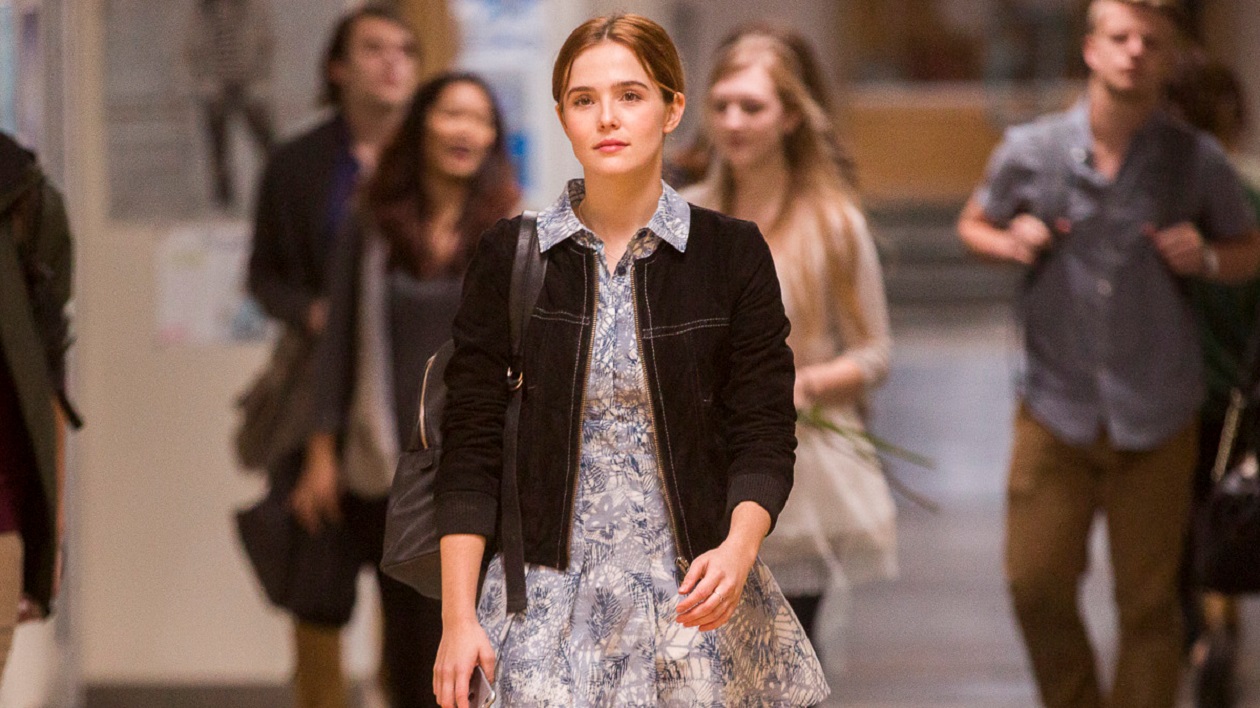 On the other hand, just at the point when I was switching off, Before I Fall started to become interesting. The character arc that Zoey Deutch takes throughout seems to be about repudiating the bitchy lifestyle of her peers and trying to save the life of the girl they were humiliating. Director Ry Russo-Young takes a surprisingly sombre tone visually – there are never any laugh-out-loud moments in the film, for instance. She delves into a reasonable emotional depth as Zoey Deutch starts to discover more and more about the people around her.
The film also reaches a surprisingly downbeat ending that pushes it almost over into what you could almost consider a deathdream fantasy. I liked the fact that the film sought a depth and held a message about repudiating vapid teen culture. On the other hand, you do come out of it thinking just how shallow Zoey Deutch's life is – the life lessons she learns are about spending more time with her younger sister, not being so mean to her mother, about not sleeping with her jerk of a boyfriend and instead with the guy who has been crushing on her forever, and of not bullying the class geek. Not un-noble ambitions some of them but well they just do seem a little trivial.
---
---