aka Harley Quinn: Birds of Prey
---
Crew
Director – Cathy Yan, Screenplay – Christina Hodson, Producers – Sue Kroll, Margot Robbie & Bryan Unkeless, Photography – Matthew Libatique, Music – Daniel Pemberton, Visual Effects Supervisor – Greg Steele, Visual Effects – Crafty Apes, Image Engine, Instinctual, Luma Pictures, Method Studios & Weta Digital Limited (Supervisor – Thrain Shadbolt), Special Effects Supervisor – Mike Hawker, Prosthetics & Makeup Effects – Vincent Van Dyke Effects, Production Design – K.K. Barrett. Production Company – Warner Brothers/Luckychap Entertainment/Clubhouse Pictures/Kroll & Co Entertainment.
Cast
Margot Robbie (Harley Quinn/Harleen Quinzel), Rosie Perez (Renee Montoya), Ewan McGregor (Roman Sionis), Jurnee Smollett-Bell (Dinah Lance/Black Canary), Ella Jay Basco (Cassandra Cain), Mary Elizabeth Winstead (Helena Bertinelli/The Huntress), Chris Messina (Victor Zsasz), Dana Lee (Doc), Steven Williams (Captain Patrick Erickson), Ali Wong (Ellen Yee), Francois Chau (Mr Keo), David Ury (Sleazy Breeder), Robert Catrini (Stefano Galante), Bojana Novakovic (Erika Mason)
---
Plot
The Joker breaks up with Harley Quinn. When it is discovered that Harley is no longer protected by him, various people attempt to kill her all at once. At the same time, police detective Renee Montoya is investigating The Huntress, a crossbow-wielding vigilante who is killing members of the mob across Gotham City. After Harley breaks the legs of nightclub owner Roman Sionis's chauffeur, he appoints Dinah Lance, a singer who performs as Black Canary, as his new driver. Meanwhile, young street kid Cassandra Cain steals a diamond in the possession of Sionis's lieutenant Victor Szasz that is inscribed with details to the whereabouts of the fortune of the murdered Bertinelli mob family. Arrested, Cassandra swallows the diamond. With Sionis threatening to kill her, Harley holds him off by agreeing to find Cassandra and the diamond. To make things more interesting, Sionis puts out a bounty on Cassandra, which brings everyone in the city hunting her. In the midst of this, Harley, Renee, Black Canary, Cassandra and The Huntress are forced to team up.
---
Suicide Squad (2016) was a reasonable box-office hit – in fact, it was the tenth highest grossing film of the year. That said, most audiences and critics appeared to feel dissatisfied with it for varying reasons. However, the one undisputed success about the film was Harley Quinn as played by Margot Robbie. Harley Quinn was originally created as a character on the animated Batman (1992-4) tv series to act as a foil and girlfriend to The Joker. The response to her was such that she was quickly incorporated as a regular character in Batman comic-book canon and gained her own title from 2001.
As a result of Suicide Squad, Harley Quinn has burst out from being a sidekick to becoming a superstar at DC Comics. After Suicide Squad, she appeared in an animated film Batman and Harley Quinn (2017) and was then given her own animated tv series Harley Quinn (2019- ). Her supestardom is evident here in her ditching all her other Suicide Squad mates and even The Joker (no loss given what a deadweight the character was in Suicide Squad) and being promoted to the star of the show. (In the subsequent animated Justice League Dark: Apokolips War (2020), she even gets to head Suicide Squad). She was subsequently the top-lined star in James Gunn's The Suicide Squad (2021) and is also due to appear in the announced Gotham City Sirens, although the box-office disappointment of both Birds of Prey and The Suicide Squad would appear to cast some doubt over the future of that.
Birds of Prey was a comic-book created in 1996. It has been through several creative changes of direction since then but it has always had as its focus the idea of a team of women superheroes. It was adapted into the tv series Birds of Prey (2002) where the team-up consisted of The Huntress (played by Ashley Scott), Black Canary/Dinah Lance (played by Rachel Skarssten) and with Dina Meyer as Barbara Gordon/The Oracle. Harley Quinn did appear in the series, played by Mia Sara, although there she was a villainness fought by the others rather than the anti-heroine at the centre of the show.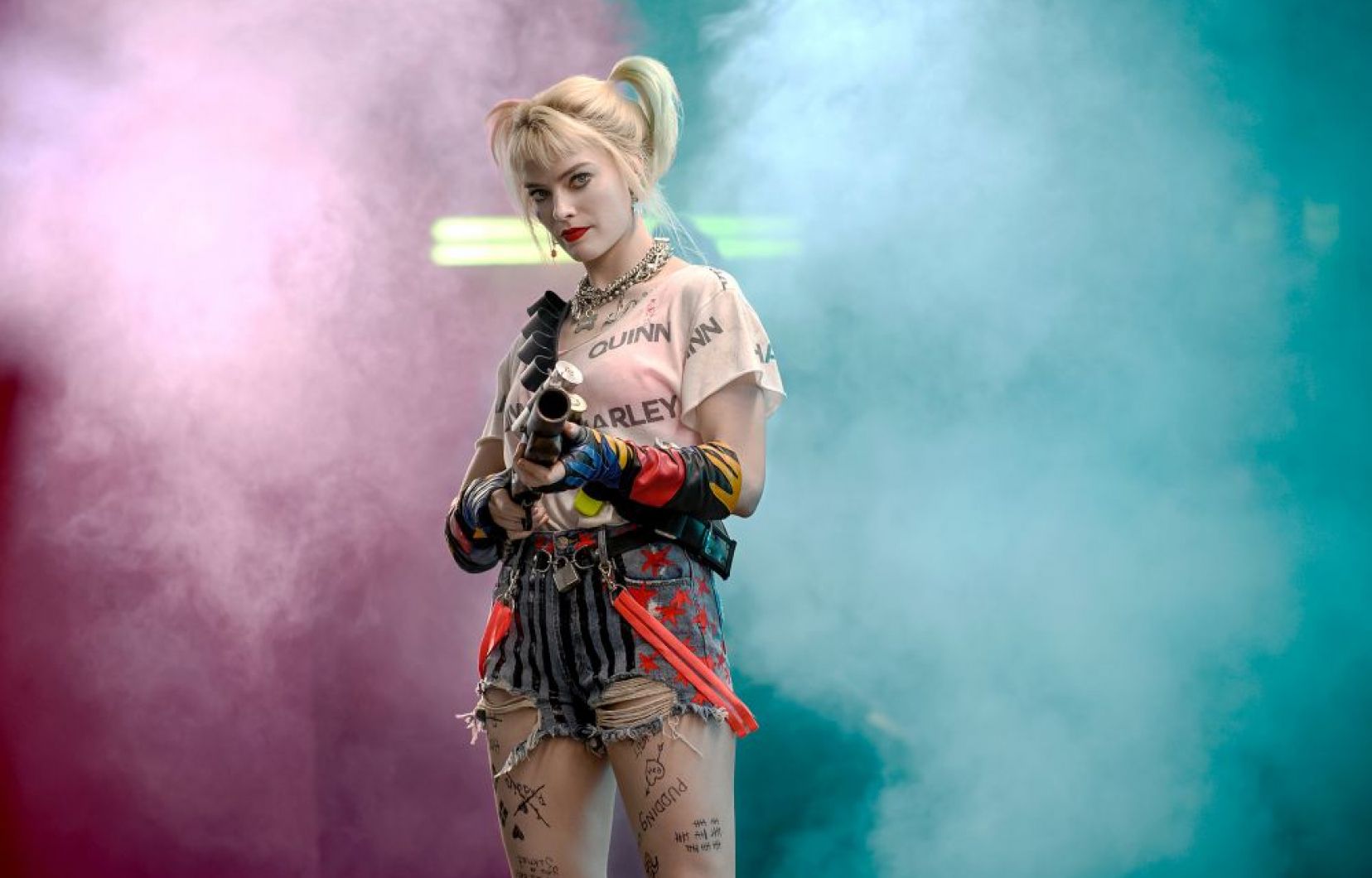 The major issue I have with Birds of Prey and the Fantabulous Emancipation of One Harley Quinn is that while it retains the idea of a squad of women, the comic-book has essentially been appropriated as a vehicle driven by the character of Harley – even though she does not appear in the comic-book Birds of Prey.
The script pays lipservice to details of the various characters but what we end up with is a film that nominally adapts a DC Comics title but actually displays almost no interest in being a comic-book adaptation. The film throws out almost all superpowers (apart from Black Canary's hypersonic scream), while the characters have been stripped of their costumes and outfitted with a riot grrl aesthetic.
It is worth looking at comparisons between the comic-book and the film.
– The Birds of Prey – In the comic-book, the central characters are Barbara Gordon and Black Canary, the wheelchair-ridden former Batgirl who renames herself Oracle, while The Huntress became a core member from 2003. The film features a team-up of five women heroes that includes three comic-book regulars, The Huntress, Black Canary and Cassandra Cain, but adds two others, Harley and Renee Montoya, who have never been part of the comic-book team.
– Renee Montoya – another character who was introduced in the animated Batman. In the animated series and comic-book page, she is partnered with Harvey Bullock. Later comic-book development has her as a lesbian who is forced off the force after this is exposed. In the film, she operates solo after her partner took all the credit for a case and was promoted to captain. There is no mention of Harvey Bullock or her sexuality in the film but she has been given the addition of an alcohol problem. (Also in being cast with 5'1" Rosie Perez, you have serious doubts whether this Renee Montoya would pass mandatory height requirements for admission to the force).
– Black Canary – There have been three characters inhabiting this role in various DC continuity reboots, all three of which previously appeared on screen in tv's Arrow (2012-20). The common feature of all of them is that Black Canary has long blonde hair, a costume with distinctive fishnets and her Canary Cry sonic scream. In the film, all that remains is Canary's scream and name, while the characters is completely rewritten as a streetwise African-American R&B singer.
– Cassandra Cain – In comic-book continuity, she is mute and was born into the League of Assassins where she grew up to become a top assassin. She became the new Batgirl for a time then a Hong Kong-based figure known as The Black Bat and later The Orphan. About all that is present in the film is the fact that the character is Asian but now she can fully speak and has merely become a ragamuffin street kid whose only skill is pickpocketing.
– Roman Sionis/Black Mask – a Batman villain from a wealthy background who was a childhood friend of Bruce Wayne, before inheriting a cosmetics empire. He became a crimelord, wearing a black mask to disguise his identity and was renowned for the sadistic tortures he devised. In the film, Sionis is merely a nightclub owner and criminal kingpin. He is seen placing on a black mask once and in one scene is seen torturing people by slicing their faces off.
– Victor Zsasz – Another Batman villain. On the comic-book page, Zsasz is a serial killer who delights in killing people supposedly to liberate them from their lives. His trademark involves placing a scar on his skin to keep a count of each victim he has claimed. In the film, Zsasz is no more than Roman Sionis's lieutenant, although we get one scene where he briefly opens his shirt to show his scars and tells how they represent his victims.
The only character, aside from Harley, that vaguely approximates their comic-book counterpart is The Huntress. Here we get her background as the daughter of a Mafia family and story about taking up the mantle of The Huntress after witnessing the murder of her parents.
From what I can gather in reading up about the film, it was a personal project pushed by star Margot Robbie (she is the first listed of the producers). She pushed the girl gang idea to the studio and was responsible for an all-women focus, including selecting a woman director – Cathy Yan, a Chinese-born, American naturalised director who had only previously made the non-genre comedy Dead Pigs (2018) – and of screenwriter Christina Hodson, who had previously written the psycho ex film Unforgettable (2017) and the Transformers spinoff Bumblebee (2018), while she is also slated as the writer of the upcoming The Flash and Batgirl films. The upshot is that Birds of Prey has more of a feel of a vanity vehicle for the actress who gained fame in the role than it does a work that is sold to fans of DC Comics or the audience for superhero films.
Since 2017, Hollywood has been overrun by a Woke wave that ardently promotes overthrowing traditional gender and ethnic biases and promotes a greater focus on minority-starring and women-driven films. It was actually the superhero genre that was at the forefront of this with massive successes like Wonder Woman (2017) and Black Panther (2018) showing how it could be done. Hollywood immediately fell into lockstep, feeling that the same could be done with everything else too. The last little while have given us works that insistently place Woke politics at the forefront like the Jodie Whitaker-starring Doctor Who (2011- ), Charlie's Angels (2019) and the ardently feminist rewrite of Black Christmas (2019). In the midst of this there was the widespread rumour that Daniel Craig's James Bond would be recast with a Black woman, which turned out not to be true but in the constant Woke push to burn down all that is established and the angry reactions to it, it felt like it could easily have been true.
In having written quite a bit about this topic of late recently, I have to stress that I am not at all against either women's or minority rights or any group having a greater piece of the pie in Hollywood. What I do object to is having established works hijacked by people with the goal of turning them into political platforms. In Suicide Squad, Harley Quinn was a wild crazy figure of anarchy who caught everybody's attention; by the time of Birds of Prey, she has been upended to become a feminist symbol – the subtitle The Emancipation of One Harley Quinn surely makes the issue overt. Even the film's costume designer went out delivering publicity statements about how Harley's outfits were new redesigned to be "less male gazey". (I am unable to think of any other film that has actually made the costume designer part of the publicity).
The point I have made elsewhere is that when all of this is done in a way that naturally engages an audience with the characters – good examples might be Wonder Woman, Black Panther, Jordan Peele's films or Guillermo Del Toro's The Shape of Water (2017) – then the films become successes that audiences are cheering on because they are engaged with the characters and by extensions their issues. When political issues are allowed to be the cart that drags everything else as with works like Black Christmas and Birds of Prey, all that you have are films that are all but marching up and down theatre aisles with placards pushing a viewpoint down an audience's collective throat. I agree with most of the viewpoints being put forward by said films but I find myself switching off at being forced to watch works that are lecturing me and telling me what I have to think or whose revolution I have to join.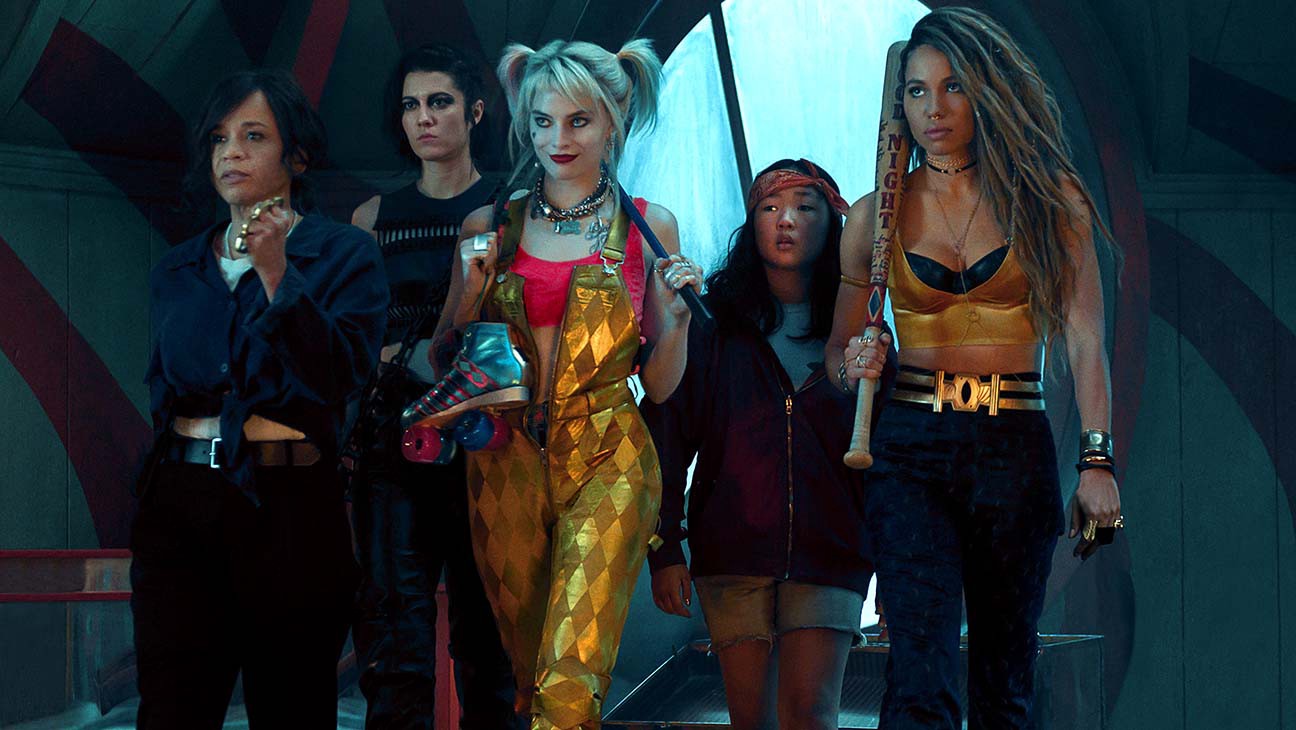 More to the point, in the cases of works like the Chris Chibnall era Doctor Who, A Wrinkle in Time (2018), Black Christmas and Birds of Prey, we have filmmakers taking prior-established franchises and using them as platforms for their own political agendas. They are works made by filmmakers who widely distort the source material and canon to fit a particular point-of-view. This ends up in angry and pissed off fans. While you can dismiss these as angry white fanboys who are just not getting on board the Woke bandwagon like everybody else, in the minds of said fans it becomes a win-lose game where what has been previously enjoyed is being taken away and they marginalised and decried as being wrong for failing to celebrate diversity. On the other hand, the failure of those pushing these changes is that films like Black Christmas, Charlie's Angels and Birds of Prey are all ending up being box-office flops, while Doctor Who has been shedding millions of viewers, chiefly because their ardent politicising of these works ends up switching off the very audiences they need to get in the door.
Even aside from its political messaging, Birds of Prey is an uneven work. Christina Hodson's script seems to have reasonable grounding in comic-book lore but neither Cathy Yan nor Margot Robbie seem to want to make that kind of movie. The character of Harley even ends up majorly watered down from what she was in the comic-book and Suicide Squad – all part of a star's need to be made into a Nice Person rather than the villain – and outfitted with cringe-worthy lines like "You make me want to be a less terrible person" while in the last scene is seen driving off with the kid saying in voiceover "Call me a softy – I dare ya."
In truth, Birds of Prey has more in common with a caper film like Baby Driver (2017) or to one of Guy Ritchie's gangster films than it does a comic-book film. Christina Hodson has borrowed Guy Ritchie's non-linear storytelling in a plot that is constantly snaking back and forth in and time to elaborate plot points, while Cathy Yan appropriates something of the restless pop culture visuals of Edgar Wright's Scott Pilgrim vs the World (2010).
Certainly there are times that Birds of Prey gets it right with entertainingly ridiculous shots of Harley bouncing her baseball bat of downed bodies to knock out oncoming people, setting the beards of attacking bikers set on fire and the like. The scenes with Harley bursting into the police station eliminating cops with a gun that shoots punching bags, confetti and coloured powder seems far more of a full blooded Joker exploit ripped from the comic-book page than we had in all of the recent Joker (2019) – another Batman adapted film that did not seemed to be interested in comic-book canon and hijacked its characters as a voice of disenfranchisement. On the other hand, as with some of Margot Robbie's physics defying exploits ducking around Ewan McGregor's Rolls Royce or the fight scenes in the maze, which tend to resemble a choreographed game of Whack-a-Mole rather than an action scene, there is the point this starts to leave the amusing and enter into the absurd.
---
---