---
Crew
Director – Patty Jenkins, Screenplay – Allan Heinberg, Story – Jason Fuchs, Allan Heinberg & Zack Snyder, Based on the Comic Book Created by William Moulton Marston, Producers – Charles Roven, Deborah Snyder, Zack Snyder & Richard Suckle, Photography (3D) – Matthew Jensen, Music – Rupert Gregson-Williams, Visual Effects Supervisor – Bill Westenhofer, Visual Effects – Double Negative (Supervisor – Alex Wuttke), MPC (Supervisor – Jessica Norman), Pixomondo, Platige Image, UPP (Supervisor – Viktor Muller), Vitality Visual Effects & Weta Digital Limited, Special Effects Supervisor – Mark Holt, Production Design – Aline Bonetto. Production Company – Warner Brothers/Ratpac-Dune Entertainment/Wanda Pictures/Atlas Entertainment/Cruel and Unusual Productions.
Cast
Gal Gadot (Wonder Woman/Diana Prince), Chris Pine (Steve Trevor), Danny Huston (General Erich Ludendorf), Connie Nielsen (Queen Hippolyta), Robin Wright (Antiope), David Thewlis (Sir Patrick Morgan), Said Taghmaoui (Sameer), Ewen Bremner (Charlie), Lucy Davis (Etta Candy), Elena Anaya (Dr Isabel Maru/Dr Poison), Eugene Brave Rock (The Chief), Lily Aspell (Young Diana Age 8), Emily Carey (Diana Age 12)
---
Plot
Diana is the daughter of Hippolyta, queen of the Amazons on the island of Themyscira. Themyscira was founded by Zeus who hid the island behind a forcefield before he and the other gods were killed by the rebellious Ares. The Amazons have guarded the sword known as Godkiller for the time when it is needed to combat Ares again. Despite her mother believing that these stories are just myths, Diana is determined to be a warrior. In 1918, a biplane crashes through the forcefield and Diana dives in to rescue the pilot. This is American spy Steve Trevor and is the first time Diana has seen a man. As she tends Steve back to health, he tells the Amazons of the World War raging beyond their walls. He has stolen a notebook of information from Dr Isabel Maru, nicknamed Dr Poison, who is developing deadly chemical weapons for the German General Erich Ludendorf. Taking Steve's challenge to either become involved or stand by and do nothing, Diana defies her mother's orders and decides to accompany Steve back to London, taking the Godkiller sword. Steve sets out to stop what he believes to be Ludendorf's plans to gas a peace conference. Diana insists on accompanying Steve to the Eastern Front to stop Ludendorf, certain that he is the modern incarnation of Ares. Steve gathers a ragtag company of mercenaries to aid them. On the battlefield, Diana astounds everyone by not being the mere woman all expect of her and tackling the German army singlehanded.
---
Wonder Woman is one of the key comic-book characters in the DC Universe. She was the creation of psychologist William Moulton Marston who went by the pen name of Charles Moulton. (Marston's other great footnote in history was that he devised the systolic blood pressure test, which became the basis of the polygraph lie detector). Marston lived a highly unconventional lifestyle for his day, including the fact that he lived in a polyamorous lifestyle with his wife and assistant. (He also wrote many stories that had a bondage subtext). He was a strong early advocate of what we would today call feminism and conceived of the character of Wonder Woman as one who was an equal, if not stronger, to men.
Wonder Woman first appeared in All Star Comics #8 in December 1941, published by All American Comics, which later merged to become DC Comics. Marston laid down the basics of Diana's story – being fashioned from clay, growing up on Paradise Island, accompanying Steve Trevor back to civilisation, adopting the secret identity of Diana Prince. Most of Wonder Woman's early stories featured her fighting against Axis villains in a World War II setting. Marston died of cancer in 1947 and Wonder Woman was taken over by other writers and artists. In successive years, many of these tended to water the character down – when Wonder Woman joined The Justice Society of America in the 1940s, for instance, she was relegated to its secretary. In 1968, she was stripped of her powers and costume and reconceived as a martial artist until feminist Gloria Steinem began a campaign to have her costume restored. She has remained strong since the 1970s, although various reboots have played around with her story, making her the daughter of Zeus and the controversy that ensued in 2016 when DC officially declared that she was bisexual and had engaged in girl-on-girl relationships while on Paradise Island.
Wonder Woman has had an uneven success on the small screen. Following the hit phenomenon of the campy Batman (1966-8) tv series, that show's producer William Dozier attempted to create a Wonder Woman series in 1967, which would have been a comedy, having Diana a mousy woman (played by Ellie Wood) who was nagged by her mother for not having a boyfriend before secretly turning into Wonder Woman. The reportedly awful screen test for the half-hour pilot can be found on YouTube but the pilot never went to series. Wonder Woman next appeared as one of the line-up of DC superheroes in the animated tv series Super Friends (1973-8). A tv pilot was produced by Warner Brothers Television with the 90-minute Wonder Woman (1974) starring Cathy Lee Crosby, although this was a Wonder Woman divested of her distinctive costume and was not a success. Her most successful incarnation came in the ABC tv series The New Original Wonder Woman/Wonder Woman (1975-7) starring Lynda Carter. This was surprisingly faithful to the comic-book original and Marston's origin story, even down to retaining the World War II setting. For the second and third seasons, the series moved to CBS where the setting was updated to the present-day.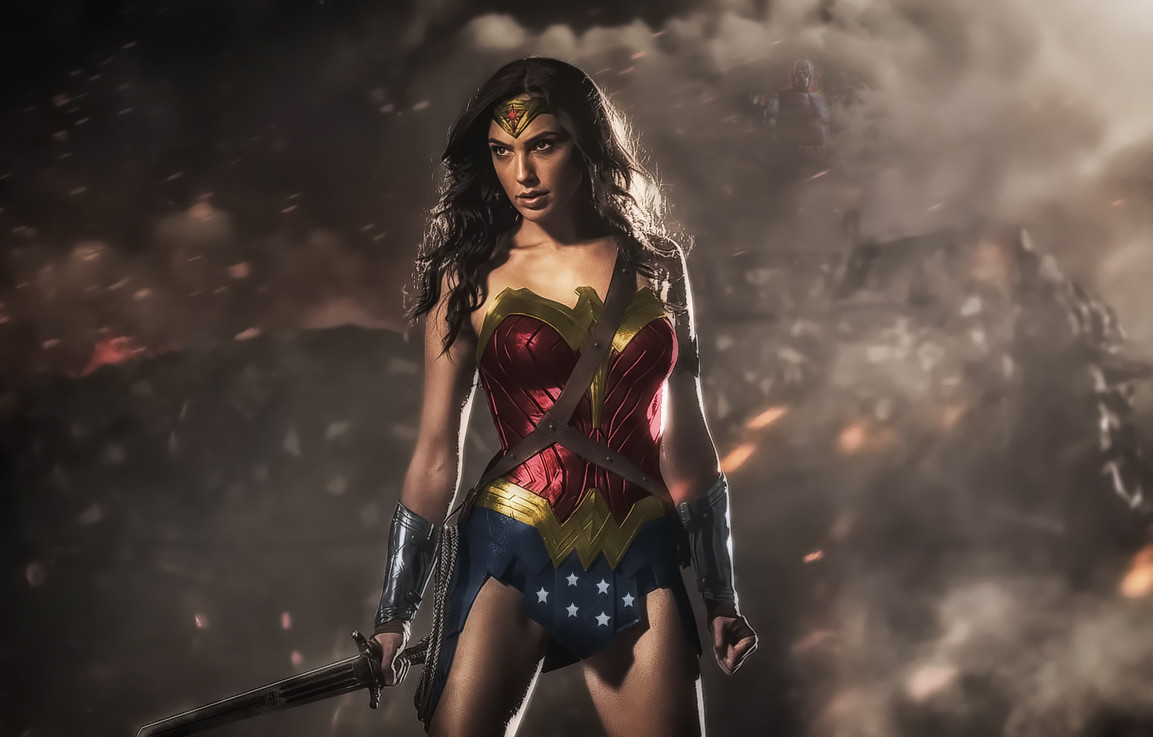 Subsequent to the Lynda Carter tv series, there have been various attempts to revive Wonder Woman. Since the mid-1990s, there was much talk of a Wonder Woman feature film. Numerous actresses were touted in the part – everyone from Sandra Bullock to Angelina Jolie, Jessica Biel, Megan Fox, Lucy Lawless, Beyonce Knowles, Charisma Carpenter and others, although it was often difficult to tell whether any of these went beyond internet mill rumour and towards anything that approached serious casting considerations. (A poll in 2010 by the website Total Sci-Fi arrived at the laughable notion that readers most wanted pop singer Katy Perry to play the role). The Wonder Woman property remained in the hands of producer Joel Silver for many years with the most serious stab towards the project being when Joss Whedon was assigned to write/direct the film during the mid-00s, although Whedon eventually departed after an inability to get a handle on the script.
During this time, Wonder Woman also appeared as a character in the animated tv series Justice League/Justice League Unlimited (2001-6) voiced by Susan Eisenberg. She has appeared in all of the DC Universe Original Animated Movies featuring the Justice League, voiced by Eisenberg, Rosario Dawson, Michelle Monaghan and others, and was given her own animated film with the quite reasonable Wonder Woman (2009) where she was voiced by Keri Russell. Wonder Woman was also announced as part of the line-up of DC superheroes in the live-action Justice League: Mortal film from George Miller in 2007 and was even cast with Australian model Megan Gale before the project was shelved. In 2011, tv producer David Kelley, creator of The Practice (1997-2004), Ally McBeal (1997-2002) and Boston Legal (2004-8) among other shows, announced plans for a new Wonder Woman tv series starring Adrianne Palicki but after making a one-hour pilot this failed to go ahead, while in 2014 Greg Berlanti, the producer behind several successful tv series based on DC properties, Arrow (2012-20), The Flash (2014-2), Supergirl (2015-21), Titans (2018-23) and Batwoman (2019-22), was developing a tv version known as Amazon but decided not to go ahead. Wonder Woman also turns up, played by Leslie Bibb, in the spoof Superhero Speed Dating segment of Movie 43 (2013). Also of note was Professor Marston and the Wonder Women (2017), a biopic of William Moulton Marston starring Luke Evans, released some months after this film.
This live-action theatrical film was the fourth entry in Warner Brothers and DC's efforts to create what is now being called the DC Extended Universe in an attempt to compete with the enormous success that Marvel have been having on the big screen. The DCEU began with Man of Steel (2013) and continued with Batman V Superman: Dawn of Justice (2016) and Suicide Squad (2016) and subsequent to this with Justice League (2017), Aquaman (2018), Shazam! (2019), Black Adam (2022), The Flash (2023) and Blue Beetle (2023). While Marvel have the seeming inability to put any foot wrong with their films, DC have been having more of an uneven run in their attempts with Man of Steel, Batman V Superman, Suicide Squad and Justice League all having met with mixed reviews. Before it opened, Wonder Woman was greeted by various comments along the lines of "The last chance for DC to get it right."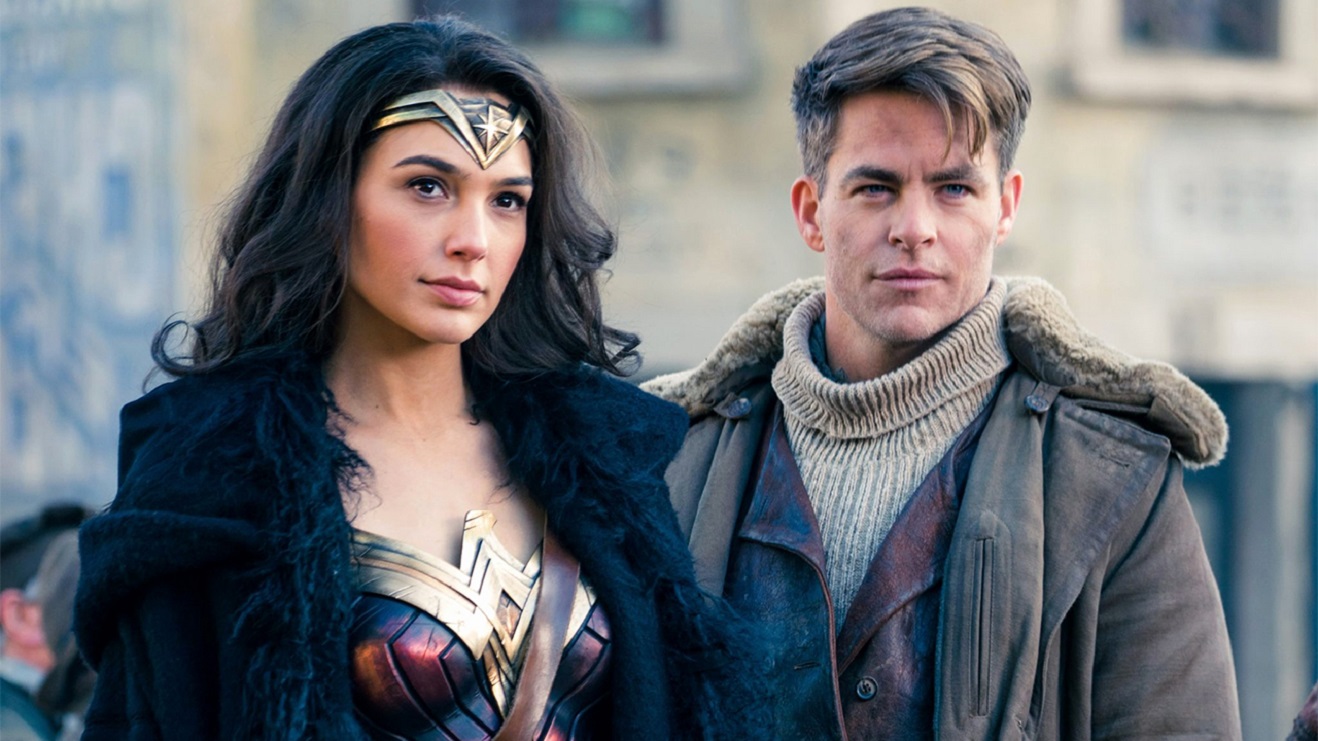 Luckily for DC, they did get it right with Wonder Woman and the film enjoyed almost universal critical and audience acclaim and went on to become the most successful of the DCEU films to date. It also has the smarts to do a number of things that Marvel have not. While Marvel has made some fifteen films in their Cinematic Universe to date and it took them a further five films before giving the helm of one of their films to a woman director with Anna Boden on Captain Marvel (2019) – and only then as co-director – DC smartly did so in only their fourth film. In this case to Patty Jenkins who previously made the excellent Monster (2013). (It is also worth noting that Jenkins was originally set to be the director of Thor: The Dark World (2013) but ended up being replaced). This evens the balance against the accusations made of Marvel that it is only a boys' club. Not to mention that it is a film that creates a strong identification figure that has clearly had woman audiences in the theatre in droves and celebrating getting equal time.
It should also be noted that while Marvel seem to have required that the directors of their films essentially be good employees toeing the corporate line and following orders from above – remember the debacle over Edgar Wright and Ant-Man (2015) with the only real individual voice coming out of Marvel Studios being James Gunn with Guardians of the Galaxy (2014), DC have given their directors far freer reign. Zack Snyder has been given essentially room to interpret the DC properties as he wants, maybe David Ayer less so with studio re-edits being forced on him. If Joss Whedon wants to make a Batgirl film, Todd Phillips his own take on Joker (2019), Matt Reeves a noir-styled The Batman, Dwayne Johnson wants to appear in a Black Adam film, and other want to make a Justice League Dark or a Nightwing film, the reasoning has been "why not?" to see what might result rather than trying to tie this in to a grand pre-planned universe.
While both David Ayer and Zack Snyder in his two outings into the DCEU never managed to get the superheroic action right – Snyder's films seem to disappear into a dark and unhappy gloom, Ayer failed to deliver anything memorable beyond allowing Margot Robbie to own the show – Patty Jenkins instantly blows the two of them away. In the first superheroic action scene a few minutes in where we see the Amazons fighting the invading Germans on a beach, she knocks the audience's socks off – and ironically by borrowing a bunch of slow motion/sped-up moves that Snyder himself patented in 300 (2007). It immediately gives the superheroics a far more bold and exhilarating kick that Snyder did in either of his films, which tended to drown in their murky gloom and a fascination with pointless and overblown mass destruction.
Patty Jenkins also stages the unveiling of Wonder Woman superlatively. We are introduced to Gal Gadot, Paradise Island, taken through the backstory about Zeus and her being fashioned with clay, get to meet Steve Trevor, see the Lasso of Truth and her playing bullets and bracelets (about all that is missing is the invisible airplane). However, it is nearly half the film before we get to see Gal Gadot in Wonder Woman's trademark blue tights and red and gold bustier. The scenes that lead up to this place an emphasis on her being a fish out of water in civilisation, dismissed by the men around her because she is a woman.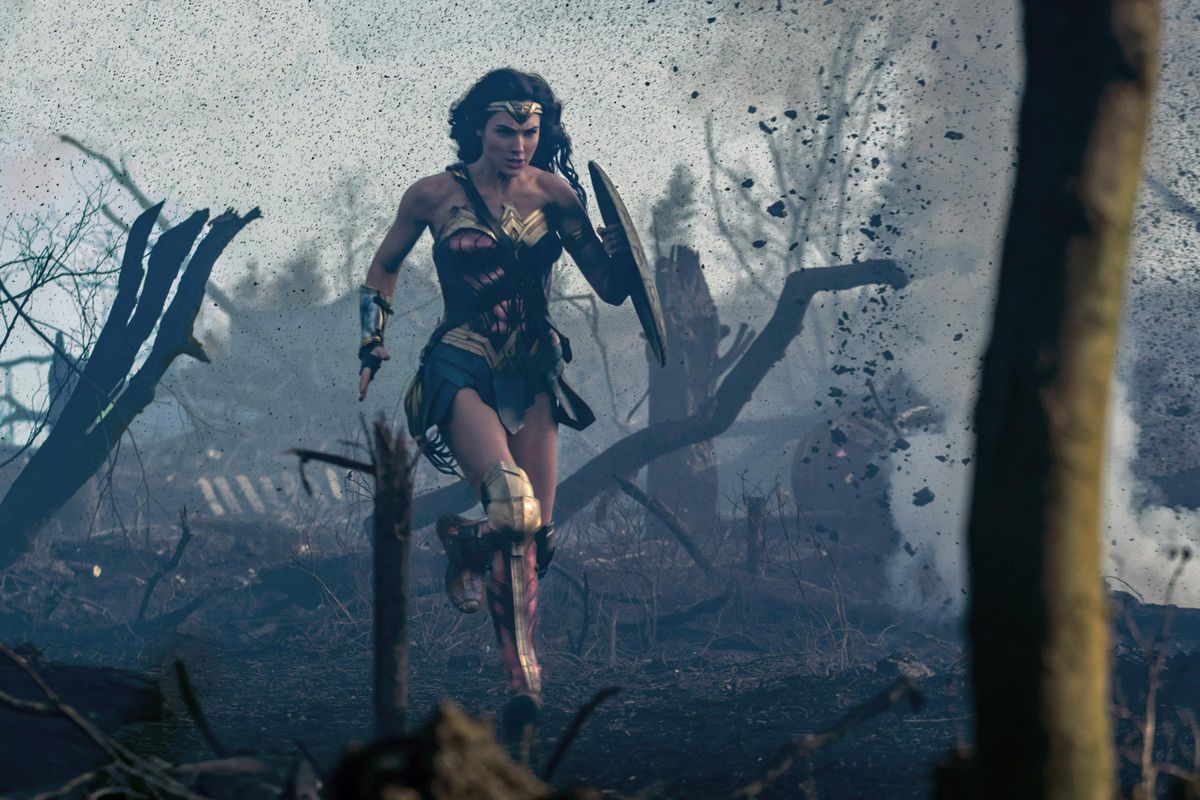 We then get her journey across the battlefield where we see everywhere the suffering of animals and the weak, before we arrive in the trenches and she is told she is unable to get help for the families because their village is on the other side of No Man's Land. The scene where she throws off her cape and runs out onto the battlefield in her costume for the first time, deflecting machine-gun fire with her bracelets and shells with her shield, leaping right across  the trenches, before entering the town and demolishing an entire German army, kicking them out of windows in slow-motion, overturning tanks with her bare hands, before stopping a sniper by bringing down a church tower, is utterly triumphant. It is a masterful lead-up to the emergence of a superheroine and in a way that has the whole house cheering.
Moreover, it is cheering on Girl Power triumphing in ways that previous female superheroes like Scarlett Johansson's Black Widow, where she is just the token women on a guy-dominated team, and DC's Supergirl with Melissa Benoist, which created a strong character only for the show to be dragged down by its terrible second season with absurd character soap operatics and boiler-plated on political issues of the week, even Marvel's Jessica Jones (2015-9) who is more a hard-bitten characterisation of a 1940s P.I. with a sex-change than a superhero, do not.
The plot with Ares is average and nothing exceptional – I would go so far as to say that the 2009 animated film actually has a far stronger story than this film. The later superheroic battle with Ares – who, having been cast as a middle-aged man, seems far from the prime villain he is in the comic-book – feels more like a rehash of the climactic confrontation with Doomsday from Batman V Superman. (Both here and in the sequel, Patty Jenkins seems to get the villains wrong and/or make them a pale shadow of their comic-book counterparts). However, it is the pure boldness of the way that the film unveils its heroine that allows Wonder Woman to kick ass and entirely own the screen.
Patty Jenkins, Gal Gadot, Robin Wright and Connie Nielsen returned in the sequel Wonder Woman 1984/WW84 (2020). Gadot also appeared as Wonder Woman in Justice League (2017) and the superior extended cut Zack Snyder's Justice League (2021) and making cameos in Shazam! Fury of the Gods (2023) and The Flash (2023). The success of the film also spawned an animated Wonder Woman film Wonder Woman: Bloodlines (2019) where the role was voiced by Rosario Dawson. Wonder Woman also made a subsequent appearance in The Lego Movie 2 (2019) voiced by Cobie Smulders.
(Winner in this site's Top 10 Films of 2017 list. Winner for Best Actress (Gal Gadot), Nominee for Best Director (Patty Jenkins) at this site's Best of 2017 Awards).
---