---
Crew
Director/Screenplay – Nick Castle, Producers – Gary Adelson & Richard Vane, Photography – Adam Holender & Steven Poster, Music – Bruce Broughton, Visual Effects – Boss Film Co (Supervisor – Richard Edlund), Wire Effects – Bob Harmon, Production Design – James Bissell. Production Company – Lorimar.
Cast
Lucy Deakins (Milly Michaelson), Jay Underwood (Eric Gibb), Fred Savage (Louis Michaelson), Bonnie Bedelia (Charlene Michaelson), Fred Gwynne (Uncle Hugo), Colleen Dewhurst (Carolyn Sherman), Mindy Cohn (Geneva Goodman), Louise Fletcher (Mrs D'Gregario)
---
Plot
Teenager Milly Michaelson, along with her mother and younger brother Louis, moves into a new neighbourhood. She becomes intrigued by the boy next door, the autistic Eric Gibb, who stands on the lip of the attic, dreaming he can fly because, it is said, his parents were killed in a plane crash. As Milly befriends him, Eric opens up and eventually talks as a love grows between them. However, several strange happenings leave Milly with no other conclusion than that Eric can fly.
---
The Boy Who Could Fly is a surprisingly sweet and tender film. It is much better than one might expect from former John Carpenter protege Nick Castle whose previous effort was the blundering The Last Starfighter (1984), a wholly misjudged attempt at children's fantasy.
The end message – suggesting that all one needs to do in order to fly is to simply believe that they can – takes positive thinking to somewhat ludicrous extremes. In fact, The Boy Who Could Fly may well be the only fantasy film that would have been a better film without its fantasy content. Whether Jay Underwood can fly or not is kept subtly ambiguous right up until the end, but one tends to think The Boy Who Could Fly could have been more effective were it kept merely a love story between the girl and the autistic boy she helps, and if his flying was bittersweetly revealed to only be something in his mind at the end.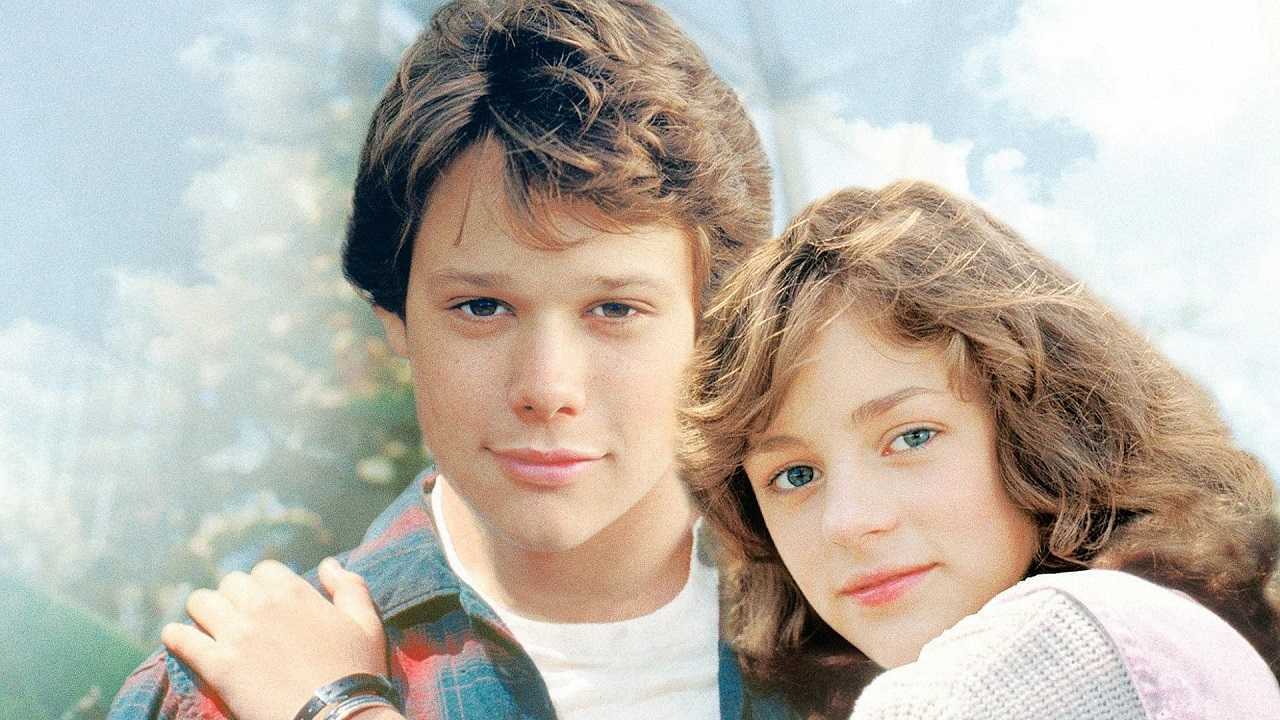 For the most part however, the film's affections and characterisations are presented with a tender, often beautiful simplicity. Everybody gives unexpectedly good and often complex performances, especially Lucy Deakins (another actress one ends up asking why she never did anything else) who roots the film in a very adult conviction. The only slip into sentimentality is a dream sequence wherein Lucy Deakins and Jay Underwood meet, fly up into the clouds, kiss and then the sky explodes in fireworks. It is a sequence that cannot help but lend itself with unintentional amusement to Freudian interpretation about sexual sublimation.
Sadly, after this beautiful and underrated little film, Nick Castle has failed to distinguish himself in any subsequent way, having only delivered a series of forgettable light comedies. Castle started as associate of John Carpenter – he played Michael Myers in Halloween (1978) and co-wrote Escape from New York (1981). Castle previously wrote the tv evangelist satire Pray-TV (1980) and then made his directorial debut with TAG: The Assassination Game (1982) about a campus killing game and then had some success with The Last Starfighter (1984). Subsequently, Castle has specialised in light mainstream films such as Tap (1989), Dennis the Menace (1993), Major Payne (1995), Mr Wrong (1996), the angel fantasy Delivering Milo (2001), the sf/action film Connor's War (2006) and various tv fare, as well as came up with the story for Steven Spielberg's Hook (1991) and wrote August Rush (2007).
---
---