(De Vierde Man)
---
Netherlands. 1983.
Crew
Director – Paul Verhoeven, Screenplay – Gerard Soeteman, Based on the Novel by Gerard Reve, Producer – Rob Houwer, Photography – Jan de Bont, Music – Loek Dikker, Special Effects – Leo Naftoli Cahn, Jaap Jonkind, Hennie van der Akker, Mathjis Teunissen van Manen, Aad Van Westen & Harrie Weisenhaan, Makeup – Chris Tucker, Art Direction – Roland De Groot. Production Company – De Verenigde Nederlandische Filmcompagnie.
Cast
Jeroen Krabbe (Gerard Reve), Renee Soutendijk (Christine Halsslag), Thom Hoffman (Herman), Dolf De Vries (Dr De Vries), Geort de Jong (Ria)
---
Plot
Dutch writer Gerard Reve goes to a small town to deliver a lecture and is invited to stay by beautician Christine Halsslag. She duly beds him but Gerard is more attracted by her lover Herman. He persuades Christine to invite Herman to stay with the intention of seducing him. Gerard is also troubled by a series of cryptic precognitive dreams and starts to believe that Christine may have killed her three previous husbands and is now targeting him.
---
In the 1990s, Paul Verhoeven became an A-list director in Hollywood with films like RoboCop (1987), Total Recall (1990), Basic Instinct (1992), Showgirls (1995), Starship Troopers (1997) and Hollow Man (2000). During the 1970s and early 80s, Verhoeven made a number of films in his native Netherlands, which received a degree of critical acclaim. Among them was The Fourth Man, his sixth film as a director and the last he would make in the Dutch language before embarking onto the English-speaking stage with the medieaval romp Flesh + Blood (1985).
The Fourth Man comes as an amusing homo-erotic take on Don't Look Now (1973). Even though he essentially goes where Nicolas Roeg went before, Verhoeven shows that the same mapped out series of teasing visual clues can prove fascinating a second time. As in Don't Look Now, the colour red is the predominant key and comes littered throughout in images of red flowers, blood, Renee Soutendijk's red scarf and dress and Thom Hoffman's red trunks.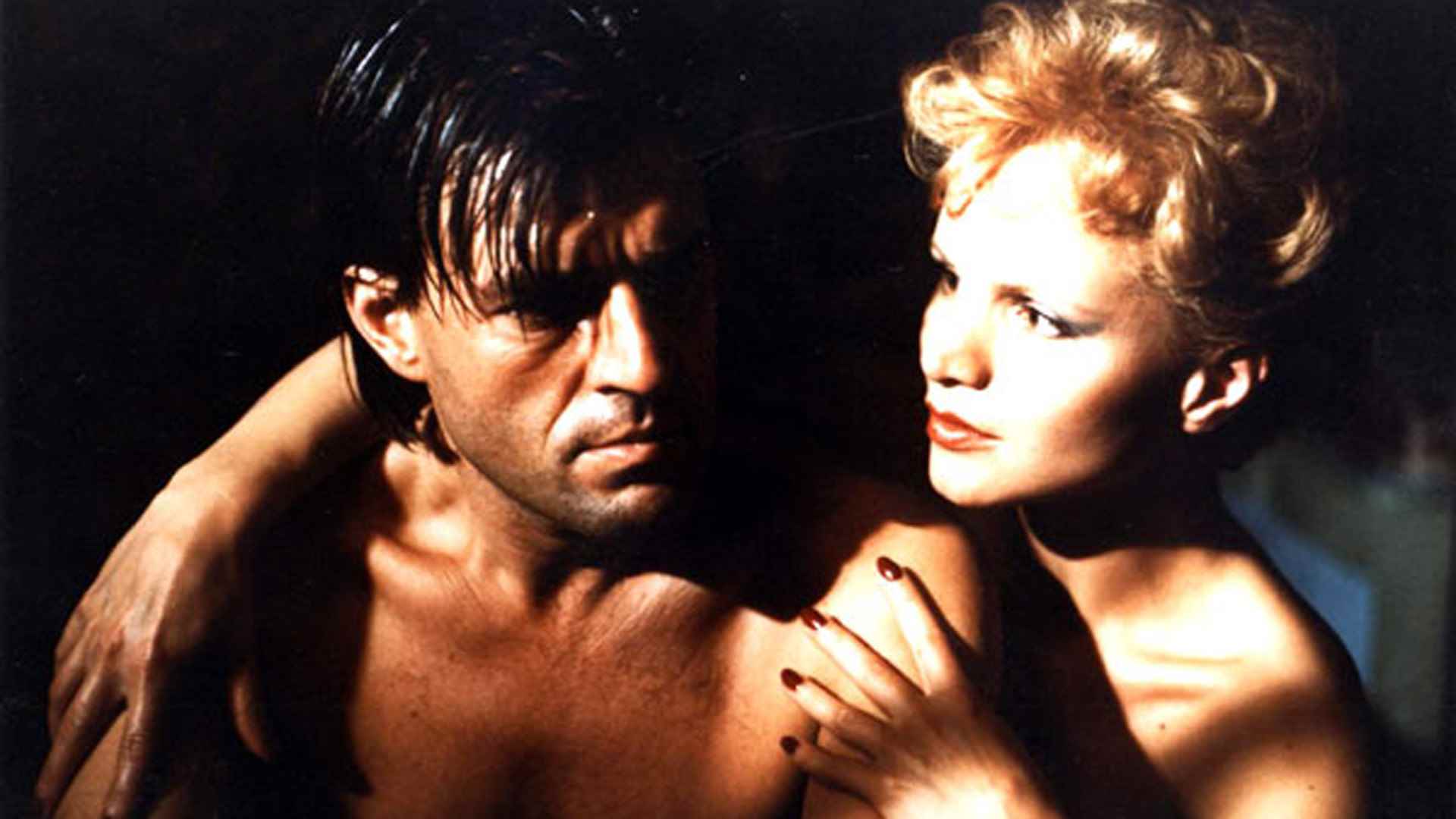 Unlike Don't Look Now, The Fourth Man is constructed more as a frivolous amusement than an artistic puzzle. Verhoeven has an undeniable sense of humour – at one point, Renee Soutendijk mentions her Delilah range of products and immediately after offers to give Jeroen Krabbe a haircut. The games between Jeroen Krabbe and Renee Soutendijk are fun where Soutendijk gives a cool, sexy performance that is like a perfect incarnation of a 1940s vamp.
The film is based on a 1981 novel by controversial gay Dutch writer Gerard Reve (1923-2006) (who the film's central character is named after). Reve courted outrage during the 1960s and 70s for being openly Out and writing about gay sex in considerable detail. Quite contrarily, Reve also converted to Catholicism, although did so with considerable irreverence, which caused an equal degree of controversy. Verhoeven builds on this and gives an amusingly blasphemous homo-erotic vision of the crucifixion. In the end, bizarrely enough, Krabbe is saved by what seems to be an appearance of the Virgin Mary.
---
---