---
USA. 2015.
Crew
Director – Breck Eisner, Screenplay – Cory Goodman, Matt Sazama & Burk Sharpless, Producers – Mark Canton, Vin Diesel & Bernie Goldmann, Photography – Dean Semler, Music – Steve Jablonsky, Visual Effects Supervisor – Justin Raleigh, Visual Effects – Big Sky Laboratories (Supervisor – Matthew Dean Russell), Cinesite (Supervisors – Stephane Paris & Holger Voss), Image Engine (Supervisor – Mat Krentz), Luma Pictures (Supervisor – Vincent Cirelli), Method Studios, Rodeo FX (Supervisor – Ara Khanikian), Special Effects Supervisor – Peter Chesney, Sr., Production Design – Julie Berghoff. Production Company – Mark Canton/One Race Films/Goldmann Pictures/Tik Films.
Cast
Vin Diesel (Kaulder), Rose Leslie (Chloe), Elijah Wood (Dolan 37th), Michael Caine (Dolan 36th), Olafur Darn Olafsson (Baltasar 'Belial' Katola), Isaach De Bankole (Max Schlesinger), Julie Engelbrecht (Witch Queen), Joseph Gilgun (Ellic), Dawn Olivieri (Danique), Rena Owen (Glaeser)
---
Plot
Hundreds of years ago, the witch hunter Kaulder killed the witch queen, not before she cursed him with immortality. In the present-day, the witches have made peace but Kaulder operates on behalf of The Axe and the Cross, a secret faction of the Catholic church, and eliminates those few who remain loyal to the ways of the witch queen. His aide Dolan 36th announces his retirement, only to die that night. Replaced by the younger Dolan 37th, Kaulder realises that Dolan 36th was killed by magic. He also realises that Dolan 36th left him a cryptic clue to search within his own memory back to the time when he fought the witch queen. Joined by the young witch Chloe, Kaulder realises that powerful magic is at play and that forces are seeking to restore the witch queen to life.
---
The Last Witch Hunter was the fourth film from Breck Eisner. The son of former Disney CEO Michael Eisner, Breck started out as a commercials and music video director. He had previously made one of the episodes of the alien visitors tv mini-series Taken (2002) and his first film was the little-seen science-fiction film Thoughtcrimes (2003). He subsequently went onto make the A-list likes of the Matthew McConaughey action vehicle Sahara (2005), which was a box-office flop that only earned back well under a half of its budget, and then the remake of The Crazies (2010), which fared somewhat better. In recent years, Eisner's name has been attached to big-budget remakes of Flash Gordon (1936), The Creature from the Black Lagoon (1954), The Brood (1979) and Escape from New York (1981). The great mystery with Breck Eisner is why he consistently remains attached to high-profile films when so many of his films fail to perform at the box-office – both Sahara and The Last Witch Hunter being huge flops. He feels like a director who is constantly punching well above his weight class.
The Last Witch Hunter may have sat on the Hollywood Black List but it is apparent that whoever purchased the script were less impressed with the story possibilities and always had intentions of turning it into a big effects vehicle. This surely becomes evident by the selection of Timur Bekmambetov as the previous director – the man who made Night Watch (2004), Wanted (2008) and Abraham Lincoln, Vampire Hunter (2012) and is increasingly proving he is full of only hyper-kinetic moves and empty-headed action movie eye candy, followed by his replacement by Breck Eisner.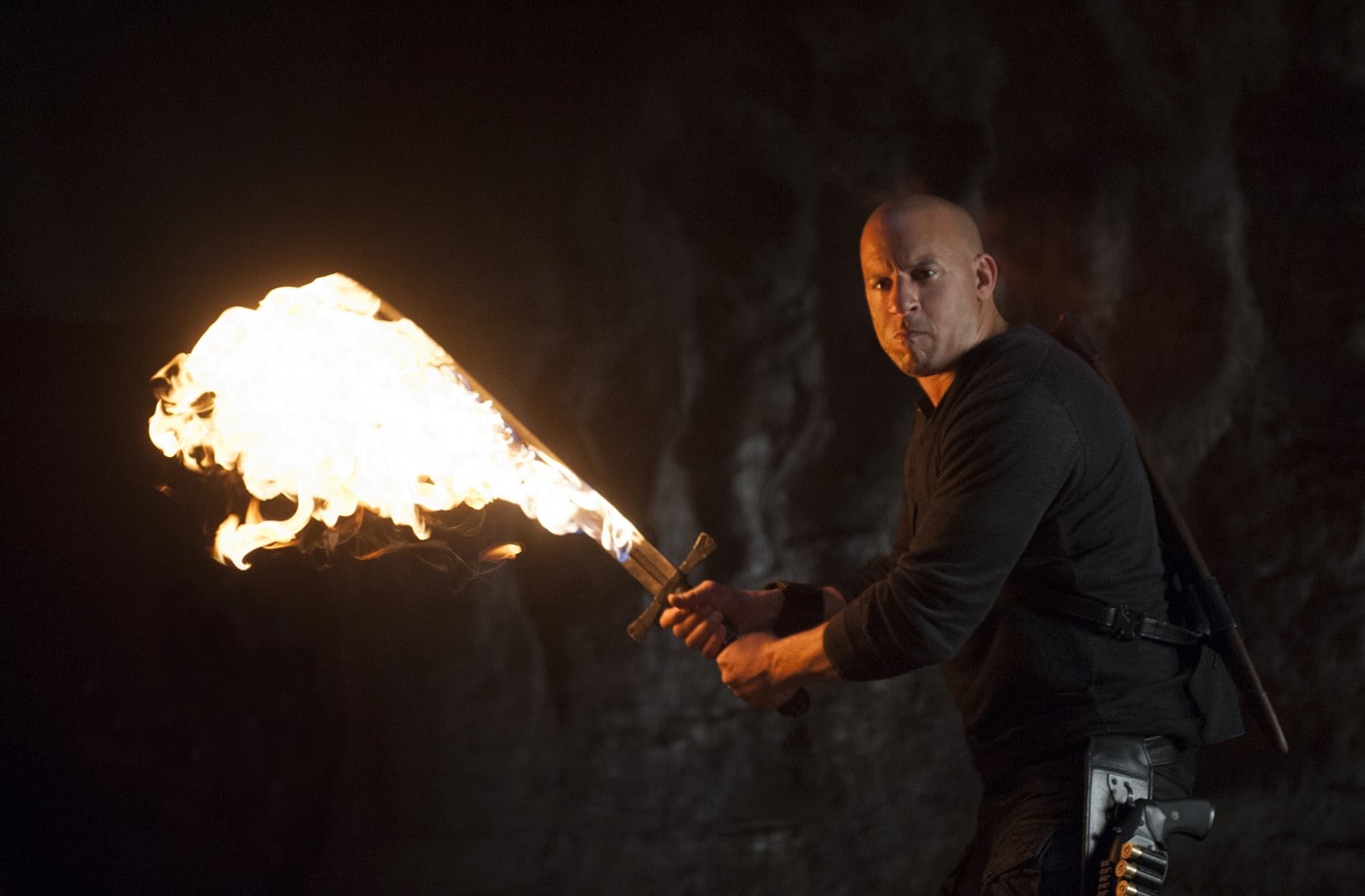 Somewhere in there you cannot help but feel that there was the possibility that The Last Witch Hunter could have made a good film. It comes with a rich, resonant background mythology. I kept being reminded of Warlock (1989) and its similar spinning out of a magic based on old wives' tales and hexes. I could easily have imagined The Last Witch Hunter working with the dark gritty edge, the wry and hard-bitten hero and complex demonology of tv's late lamented Constantine (2014-5). There have also been a bunch of screen works in the last few years that have dabbled in the idea of an urban-set epic fantasy, although these have only ended up with middling results with the likes of The Sorcerer's Apprentice (2010) and The Mortal Instruments: City of Bones (2013).
Alas, all that we get is a ponderous effects vehicle that rarely ever comes to life. You can see some of it is there in the script but at all opportunities the film is being upstaged by effects set-pieces – the witch transforming into various people and objects; swarms of bees; Olafur Darn Olafsson turning into a tree and disappearing through floors and walls; the ramshackle jailor creature; the great Michael Caine wasted playing an undead corpse for most of the film; fights with flaming swords. None of it seems to add anything to the film and seems like flash that can be forgotten the moment the scene is over. Nor is it anything that disguises what a ponderous and uninteresting film that you end up with.
Vin Diesel could have won the role over but all we get is Diesel back in cocky hotshot mode where he seems to regard himself as far cooler than anybody else present. Breck Eisner simply fails to animate the character – in say the way that David Twohy transformed Diesel into a lethally contained presence in the Riddick films – and only leaves his non-acting presence up there on screen for us to see.
---
---