---
USA. 2014.
Crew
Director – Vic Armstrong, Screenplay – Paul Lalonde & John Patus, Based on the Novel by Jerry B. Jenkins & Tim LaHaye, Producers – Ed Clydesdale, Paul Lalonde & Michael Walker, Photography – Jack N. Green, Music – Jack Lenz, Visual Effects Supervisor – Matthew T. Lynn, Special Effects Supervisor – Kevin Hannigan, Production Design – Stephen Altman. Production Company – Stoneybrook Entertainment/Entertainment One/Ollawood Productions.
Cast
Nicolas Cage (Rayford Steele), Chad Michael Murray (Cameron 'Buck' Williams), Cassi Thomson (Chloe Steele), Nicky Whelan (Hattie Durham), Lea Thompson (Irene Steele), Martin Klebba (Marvin Weir), Jordin Sparks (Shasta Carvell), Georgina Rawlings (Venice Baxter), Alec Rayme (Hassid), Gary Grubbs (Dennis), Quinton Aaron (Simon), Major Dodson (Raymie Steele), William Ragsdale (Chris Smith)
---
Plot
Airline pilot Rayford Steele is about to depart for a flight to London on his birthday. His daughter Chloe has flown in to meet him and is upset to find that he is having an affair with stewardess Hattie Dunham. At the airport, she also meets and is charmed by news reporter Cameron 'Buck' Williams as he boards the flight. In mid-air, the crew and passengers are startled when a number of people aboard abruptly vanish in the blink of an eye, leaving behind only their clothes. On the ground, people also vanish everywhere, including Rayford's younger son Raymie while he and Chloe are at the mall. After learning that his wife Irene, who became a Christian believer, was among those who vanished, Rayford comes to the conclusion that The Rapture has happened. As the world deals with mass panic and destruction, Rayford is left with the greater problem of having to land a damaged plane before they run out of fuel and when all of the airports have been closed.
---
Left Behind is based on a best-selling series of books, which began with the titular Left Behind (1995) and runs to sixteen volumes, the last being published in 2007. The series is written by Tim LaHaye, a minister from San Diego, and former sports writer Jerry Jenkins and have sold a purported 65 million copies. Jenkins and LaHaye have built a mini-industry out of the Left Behind books, spinning out a series of graphic novels, 40 children's books, a videogame and a music cd, as well as parallel book series focusing on the military and political side of the story. LaHaye has also published some 40 other non-fiction books on Christianity, mostly on sexual and marital advice for couples and other such charming titles as The Unhappy Gays: What Everyone Should Know About Homosexuality (1978).
Left Behind was previously adapted to the screen as Left Behind (2000) from Canadian brothers Peter and Paul Lalonde, who formed the Christian production company Cloud Ten Pictures, which have made a number of other Christian films, including an entire tetralogy of End Times films with Armageddon (1998), Revelation (1999), Tribulation (2000) and Judgment (2001), as well as Vanished (1998), an unrelated earlier film on the topic. The 2000 film featured Kirk Cameron as the news reporter and Brad Hall in the role of pilot Rayford Steele, which is inherited by Nicolas Cage here. The film played a small number of theatrical screenings where it was largely panned by mainstream audiences and critics. This led to a falling out between the Lalondes and Tim LaHaye who sued the brothers for failing to produce the big-budget film with a widespread theatrical release on the eve of the millennium that they had led him to believe. The Lalondes, along with Kirk Cameron, then went onto make two video-released sequels Left Behind II: Tribulation Force (2002) and Left Behind: World at War (2005). Subsequent to this, there was also a further film Left Behind – Vanished: Next Generation (2016) produced by LaHaye's grandson, which reworked the basics for a Young Adult audience.
The last few years have seen a renewed interest in End Times and Christian films. First there was the public fascination over Harold Camping's claim that The Rapture would occur in May 2011 and the ridicule that followed when this did not happen. This led to a spark of interest in this relatively obscure piece of Biblical interpretation and has seen comedic treatments such as Rapture-Palooza (2013) and This is The End (2013), the more serious Christian-made The Mark (2012), Final: The Rapture (2013), Revelation Road: The Beginning of the End (2013), as well as an entire tv series The Leftovers (2014-7).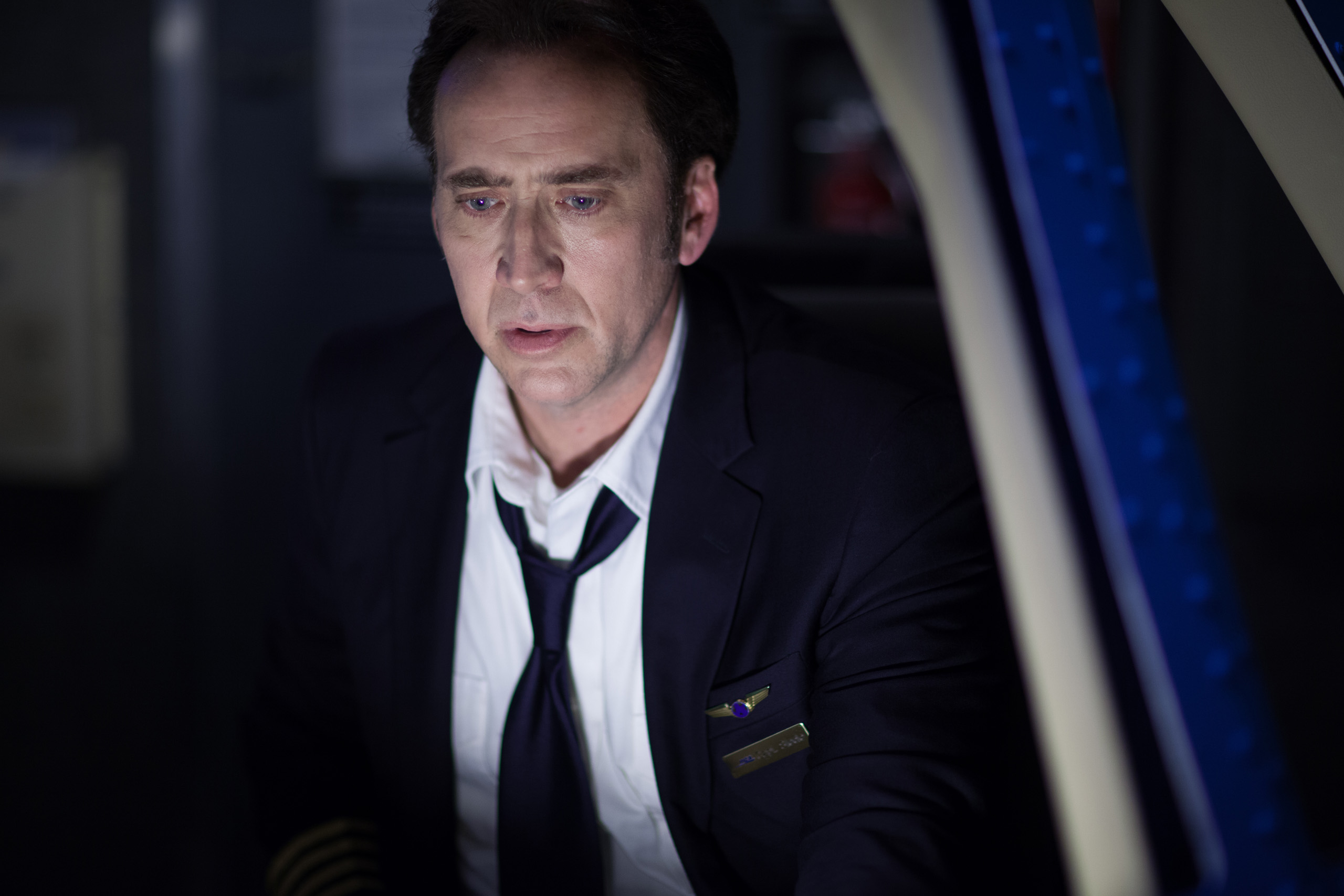 Seeking to ride the wave of these films, Paul Lalonde, without the help of his brother and apparently having settled his differences with Tim LaHaye, returns to have another crack at Left Behind here. This time Lalonde has lavished a more than reasonable budget on the film and aimed for a mainstream multiplex release. The Lalondes other Christian-made End Times films sought a seal of crossover legitimacy by casting Hollywood names, although in the past this has meant they have at best ended up with C-list names like Jeff Fahey, Margot Kidder, Gary Busey, Corbin Bernsen and Lou Gossett Jr, who all give the impression they were at a dead end in their careers that they would take any paycheque that was offered them. This time Lalonde has landed a casting coup that every Christian-made film must have dreamed of – he has managed to hook the major A-list name Nicolas Cage. Heavens knows what motivated Cage to take the part – none of his other public proclamations or roles have given the impression that he is a hardcore evangelical believer, nor does his popularity suggest he is hard up for the cash, but then when you are dealing with an actor who names his son Kal-el, you suspect that he lives in a world of unfathomable motivation that may need a psychiatrist to sort out.
The director's chair has been given to Vic Armstrong who is better known as a stunt coordinator and second unit director. Armstrong's career goes back to the 1960s and he has worked on an amazing list of high-profile films including Flash Gordon (1980), Blade Runner (1982), Dune (1984), Total Recall (1990), Starship Troopers (1997), I Am Legend (2007), Thor (2011) and The Amazing Spider-Man (2012), and numerous of the James Bond, Star Wars, Indiana Jones and Christopher Reeve Superman films. His only previous directorial outing was one episode of The Young Indiana Jones Chronicles (1992-4) and the Dolph Lundgren action film The Joshua Tree (1993).
For all that it is a film pitched to mainstream audiences, Left Behind 2014 looks like the same sort of End Times film that the Lalonde brothers were making a decade ago. Despite having an A-list star and being shot for theatrical release, Left Behind looks like a tv movie. You might have thought that the bigger budget would have allowed a much more expansive depiction of The Rapture. Instead, the event takes place very quietly with the characters simply popping out of existence and no special effects. And despite being directed by a legendary stunt coordinator, the film's spectacle happens on a very moderate scale – no more than a light plane crashing into a parking lot and a school bus toppling over the side of a highway overpass. The big climactic drama of the film is the landing of a plane in emergency conditions, which does seem slightly underwhelming when you consider this is meant to be a film about the end of the world.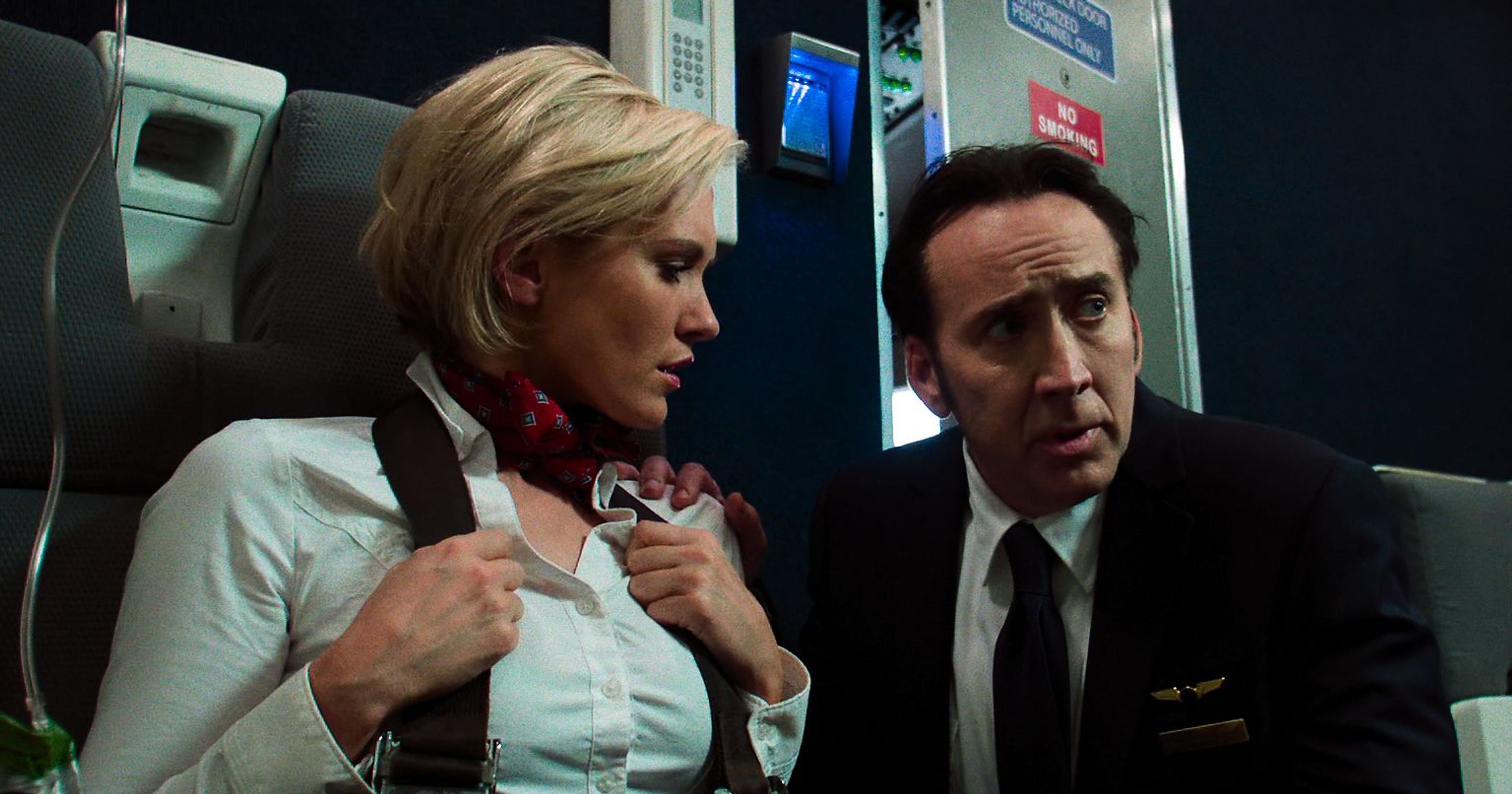 The writing comes with a preachy earnestness – this is a film that has characters tossing Bible verses at Chad Michael Murray within the first two minutes of opening. To its favour, the actual scripture bashing that drags down most of the other Lalonde films has been watered down and Left Behind works more at being a dramatic film. There is still the religious quotient working away in the background trying to be noticed.
One of the more interesting sections is where the angry dwarf (Martin Klebba) and the Muslim man (Alec Rayme) start arguing when the latter suggests that they should all pray and Klebba starts in "Oh yeah, and to whose God?" You kind of feel that this is a debate that the film could have done without raising as surely Lalonde's evangelical interpretation would have rejected any notion that Allah and the Judaeo-Christian Yahweh are the same God, which would only hold the overtones of Islam bashing (ie. the two faiths don't pray to the right God and so Muslims don't get taken up), and yet to open up and say that both are the same with different names would have been so radical it would have alienated the Christian believers. The script deals with this by the narrative sleight of hand of having the debate interrupted by something else happening and avoiding any answers to the questions.
It also becomes apparent that the film has only adapted the first few chapters of Left Behind, which only ran to a fairly light 450 pages in the original book version. In comparison, the 2000 film managed to get everything that this film drags out to 110 minutes over and done with in its first fifteen minutes (and not have to add a long extruded drama about landing a plane that has run out of fuel). There is nothing here about Rayford converting to Christianity, which is the major character arc of the first film, nor the introduction of the Anti-Christ Nicolae Carpathia and his schemes to bring about the end of the world. (I must admit half the appeal the film held going in was the promise of Nicolas Cage in action movie mode taking on the Anti-Christ). The film here merely deals with the initial rapture, has the characters land and ends with the group standing together ominously looking off into the distance and intoning "this is just the beginning."
It is clear that the producers have taken a leaf from Peter Jackson and The Hobbit or else the adaptation of Atlas Shrugged (2011) and made plans to extrude a single book out to an entire series of films. To such end, Paul Lalonde announced plans for two sequels. However, Left Behind met with an indifferent box-office that has doomed the likelihood of any big-name sequels, although you could easily see Lalonde taking a leaf from the producers of the Atlas Shrugged films and making a low-budget series pitched to a coterie of hardcore believers.
---
Trailer here
---