UK. 2005.
Crew
Director – Ed Fraiman, Teleplay – Peter Bowker, Based on the Play by William Shakespeare, Producer – Pier Wilkie, Photography – Tony Miller, Music – Charlie Mole, Digital Visual Effects – Shane Warden, Production Design – Malcolm Thornton. Production Company – BBC/Horsebridge Productions Ltd.
Cast
Bill Paterson (Theo), Lennie James (King Oberon), Dean Lennox Kelly (Puck), Imelda Staunton (Polly), Rupert Evans (Zander), Zoe Tapper (Hermia), Michelle Bonnard (Helena), Johnny Vegas (Nicholas Bottom), Sharon Small (Queen Titania), William Ash (James Demetrius), Simon Day (Quince), Ben Crompton (Snout), Mina Anwar (Flute)
---
Plot
Theo and his wife Polly arrive at the DreamPark woodland holiday resort to announce the engagement of their daughter Hermia to her childhood friend James Demetrius. The ceremony is interrupted by Zander who breaks in to announce that he loves Hermia. He and Hermia flee into the woods together. Meanwhile, in the woods, Oberon, the king of the fairies, rankles at his wife Titania's defiance and decides to teach her a lesson. He gets his knave Puck to place a drop of love potion into Zander's eye, which will make him fall instantly in love with the first person he sees when he wakes. However, when Zander wakes, the person he happens to see is Hermia's best friend Helena (who has an unrequited crush on Demetrius). Puck also places a drop in Titania's eye, causing her to fall in love with the park security guard Bottom whom Puck has caused to grow the ears of an ass.
---
The BBC had had great success with the tv series The Canterbury Tales (2003), which offered up a modernisation of Geoffrey Chaucer's stories. Inspired by this, the BBC then conducted a handful of modernised adaptations of Shakespeare plays under the umbrella title ShakespeaRe-Told (2005).
Here several of William Shakespeare's plays were reinterpreted in modern setting and with contemporary dialogue. One of these was this adaptation of A Midsummer Night's Dream (c1595-6), one Shakespearean play that genuinely falls within the fantasy genre. Other Shakespeare plays that were modernised in ShakespeaRe-Told were MacBeth (which was relocated from Scotland to a London restaurant), Much Ado About Nothing (where the romantic rivalries were relocated in a tv studio) and The Taming of the Shrew (where Kate becomes a politician). There is some appeal to a modernised Shakespeare as reading and understanding the plays today is difficult to do without an understanding of the period dialogue or at the very least a set of study notes alongside to translate.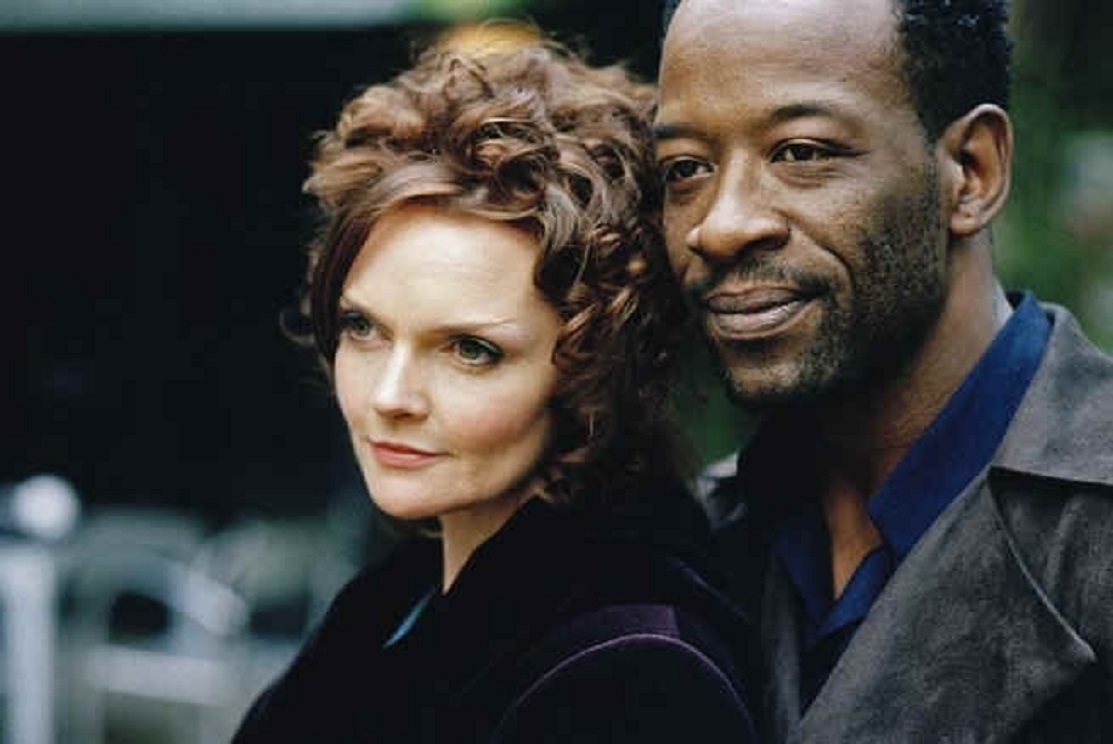 Here A Midsummer Night's Dream has been cleverly updated from Ancient Greece to a present-day British holiday camp, which also doubles as the location of the enchanted forest. The dialogue is often cheekily amusing – "What's your name?" "Bottom – but you can call me Bottie" – and Shakespearean in-jokes are tossed off in the background – a restaurant called The Globe Diner. All the principals give likeable performances and the show comes with an amiably snappy hipness. The film also makes superbly chosen usage of contemporary songs such as Love Potion No. 9 and Strangers in the Night.
On the minus side, while an appealing telling of the story, you sit back and wonder if this were a work that has been written today, whether it is still something that would be being performed in 400 years time. For all the snappiness and wit of the production, there seems something lacking to A Midsummer Night's Dream when conducted as a story today. You are drawn more to the work to see what it does in reinterpreting Shakespeare – as a work of deconstruction – than you are to its strength as a story.
---
Clip from the film here
---