---
Crew
Director – George Miller, Screenplay – Michael Cristofer, Based on the Novel by John Updike, Producers – Neil Canton, Jon Davison & Peter Guber, Photography – Vilmos Zsigmond, Music – John Williams, Visual Effects – Industrial Light and Magic (Supervisor – Michael Owens), Special Effects Supervisor – Michael Lantieri, Makeup Effects – Rob Bottin, Production Design – Polly Platt. Production Company – The Guber-Peters Co.
Cast
Jack Nicholson (Darryl Van Horne), Susan Sarandon (Jane Spofford), Cher (Alexandra Medford), Michelle Pfeiffer (Sukie Ridgemont), Veronica Cartwright (Felicia Alden), Richard Jenkins (Clyde Alden), Keith Joachim (Walter Neff)
---
Plot
In the small New England town of Eastwick, three women friends – shy music teacher Jane Spofford, potter Alexandra Medford and journalist/mother Sukie Ridgemont – discover that when they come together their mutual wishes can cause things to happen in the real world, after they succeed in conjuring up a storm during a tedious school speech and all three realise that they were wishing for the same thing at the same time. They idly wish they could each find their perfect man and the very next day concert pianist Darryl Van Horne arrives in town. Van Horne proceeds to seduce all three women, appearing to each as their perfect man incarnate. The four of them become the scandal of the town with their wild orgies. When Van Horne magically causes his most hysterically outspoken opponent, fundamentalist Christian Felicia Alden, to vomit to death, they begin to have second thoughts about their involvement with him. However, when they begin to shut Van Horne out of their lives, their menage a quartre turns into a war between the sexes.
---
The late John Updike (1932-2009) was considered one of the great living American literary treasures with works like Rabbit, Run (1960) and its three sequels (two of which have won the Pulitzer Prize), and also as a celebrated essayist. The Witches of Eastwick (1984) was one of John Updike's lighter and lesser regarded books, although it was a bestseller and did make the New York Times Top 10 Books of the Year list when it came out.
With The Witches of Eastwick, Updike was attempting to address the feminist critiques made of his earlier works, which often centre around lust-obsessed males and issues of adultery. In the book, Updike playfully updated witchcraft into the 20th Century, showing the three witches engaged in much sexual malarkey and ultimately a war of the sexes. Then came this film adaptation. [Rabbit, Run was filmed, to all accounts unsatisfactorily, as the little-seen Rabbit, Run (1970) with James Caan as Updike's protagonist Rabbit Angstrom]. The Witches of Eastwick may be one of those rare examples where reading the book is more akin to a parallel world experience, where there is a sense of familiarity but everything is completely different. Indeed familiarity with the book actually detracts from the enjoyment of the film.
The book rights were picked up by an impressively high-powered trio of producers, including Neil Canton who had produced Back to the Future (1985), and Peter Guber and Jon Peters who both produced the likes of Flashdance (1983), Rain Man (1988) and Batman (1989). The film adaptation was handed over to George Miller who had just come from the massive international success of his Mad Max trilogy – Mad Max (1979), Mad Max 2/The Road Warrior (1981) and Mad Max Beyond Thunderdome (1985) – made in his native Australia.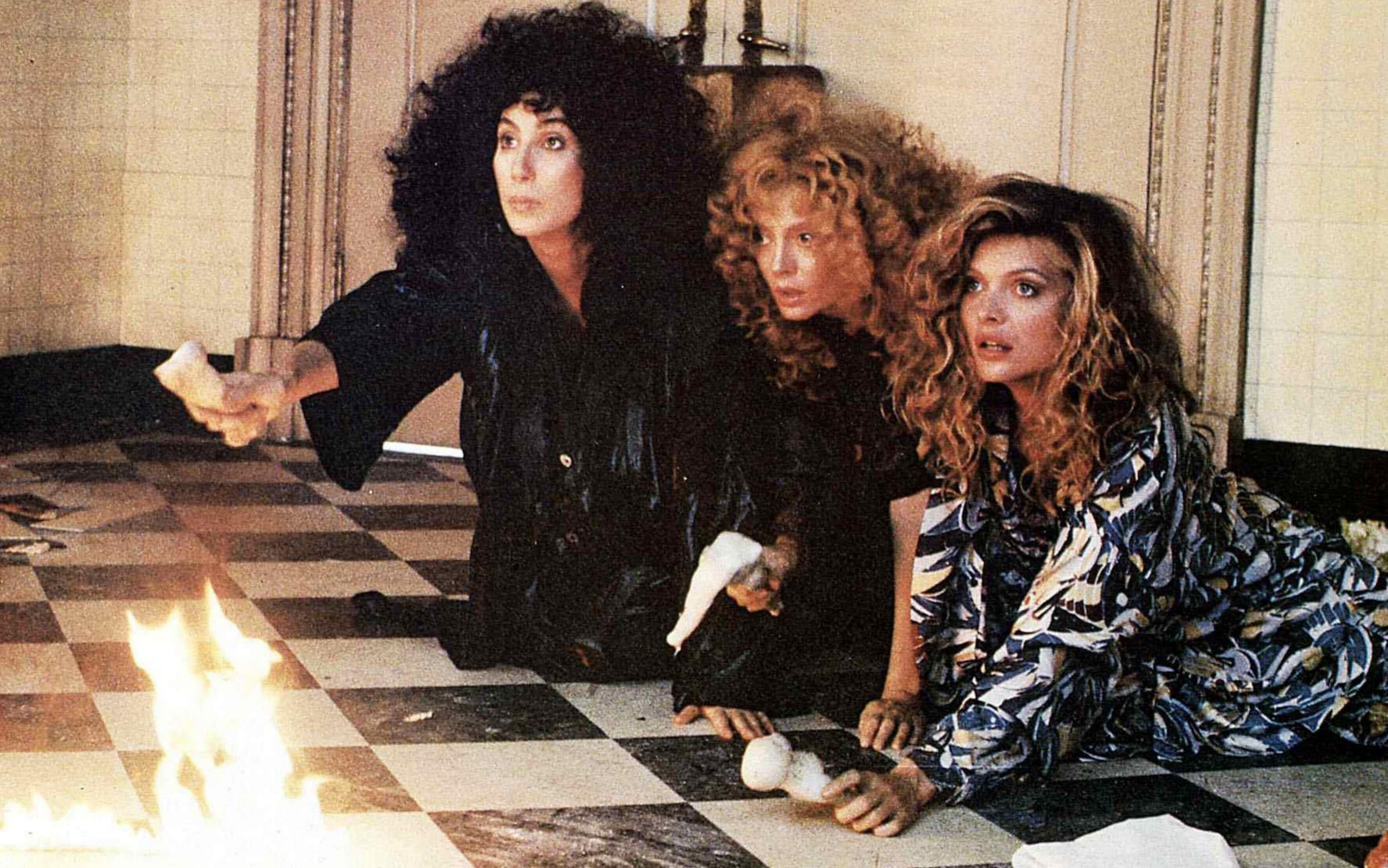 The kinesis and sheer exhilaration that drove Mad Max 2 in particular, showed George Miller as one of the most exciting talents around at the time. He had been brought to Hollywood by Steven Spielberg to helm the Nightmare at 20,000 Feet segment of Twilight Zone – The Movie (1983), the only episode in the otherwise variable anthology film that everybody agreed stood out. (It is probably harder to think of a film that is further removed from the grittily driving comic-book action of the Mad Max films than The Witches of Eastwick).
The Witches of Eastwick was a huge hit. Unfortunately for George Miller, he conflicted badly with the producers, so much so that he swore off Hollywood and returned to Australia. Alas, back home Miller's subsequent output has seemed much less than he is capable of, with he since having directed only awards-friendly fare such as Lorenzo's Oil (1992) and the uninspired Babe: Pig in the City (1998) throughout the rest of the 1990s and instead mostly producing other people's work – Philip Noyce's Dead Calm (1989), the first Babe (1995) – and for tv.
Which is all a shame – one suspects if George Miller had stayed on in Hollywood that he might have become a leading name. Just look at the level of commercial success Miller's own protégé Phillip Noyce who is a far less talented director, had managed to rise to. That said, Miller made a triumphant return to box-office success in the 00s with the animated Happy Feet (2006) and its sequel Happy Feet Two (2011), before returning to the familiar with the amazing Mad Max: Fury Road (2015).
With all this against it – a director having a bad experience, a film that abandons a good deal of its source work – The Witches of Eastwick should have been to all accounts a disaster. Contrarily to expectation, it is an immensely enjoyable bubble of frothy confection. It certainly is a film that critically divides people – people either hate it or they like it, with few seemingly in between.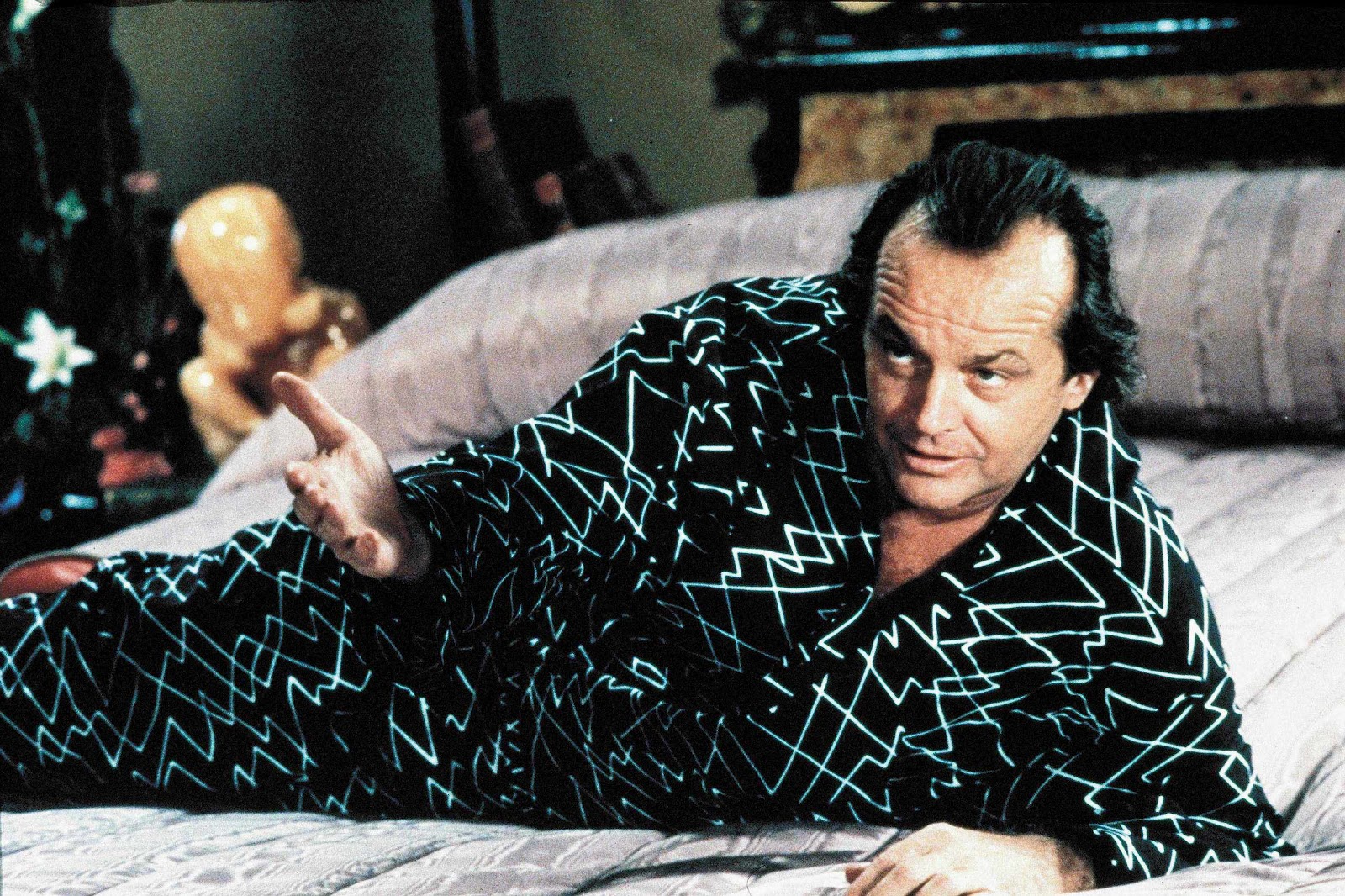 George Miller and screenwriter Michael Cristofer, who wrote The Bonfire of the Vanities (1990) and directed Original Sin (2001), certainly ditch a good deal of the book. Their screenplay is generally faithful to the book but the change comes all in the tone. The characters in the book are meaner and more spiteful, whereas the film whips them up into a glossy figures seemingly out of something like Dynasty (1981-9). In the book, for example, Van Horne takes off with another woman and they come together to infect her with cancer, whereas in the film it is Van Horne who causes fundamentalist Veronica Cartwright to die from vomiting cherry pips. The book is more like an earthier, more biting version of Practical Magic (1998), now what we have is sort of 9 to 5 (1980) reworked as Bewitched (1964-72) and with a dash of Ghostbusters (1984).
There are times Michael Cristofer's script positively soars. The snake-like shiftings of character and outrageously bawdy playings of dialogue are a riotous joy. Jack Nicholson gets some of the best stage-pieces of his career with strutting tantrums about wanting a little attention and a thundering piece of theatrics about the evils of womankind delivered in a church while vomiting up gouts of cherry pips. Unlike The Shining (1980), where Stanley Kubrick let Nicholson go for it in a role that was not suited for him, or the likes of Wolf (1994) or The Pledge (2001), which try to tone down the Nicholson persona, George Miller's great sense is to simply give Nicholson his head and allow him to go for it.
It is Jack Nicholson essentially playing himself – a boozy overweight slob leering with sexual innuendo. Nicholson lives up to his reputation and barnstorms his way through the film as an amorphously shifting avatar of rutting male sexuality, cussin', swearin' and ruttin' like a Cheshire polecat on heat, all to immensely entertaining regard. There are few other actors one could imagine being so perfectly suited to a film.
To rave about Jack Nicholson is to somewhat eclipse the contributions of the women who give phenomenal performances all round. It is a marvellous triptych of casting. There's Cher, who was just starting to blossom as an actress at this point, who plays the earthy level-headed one of the three. Michelle Pfeiffer, as always, comes across as an introverted and slightly blank actress, but George Miller uses it to her advantage to play with the feminine mystique. It is hard to pick which of the three is the best but this would have to be Susan Sarandon, whose blossoming from prim schoolmarm to a ravishingly sensual carrot-headed whore is utterly joyous.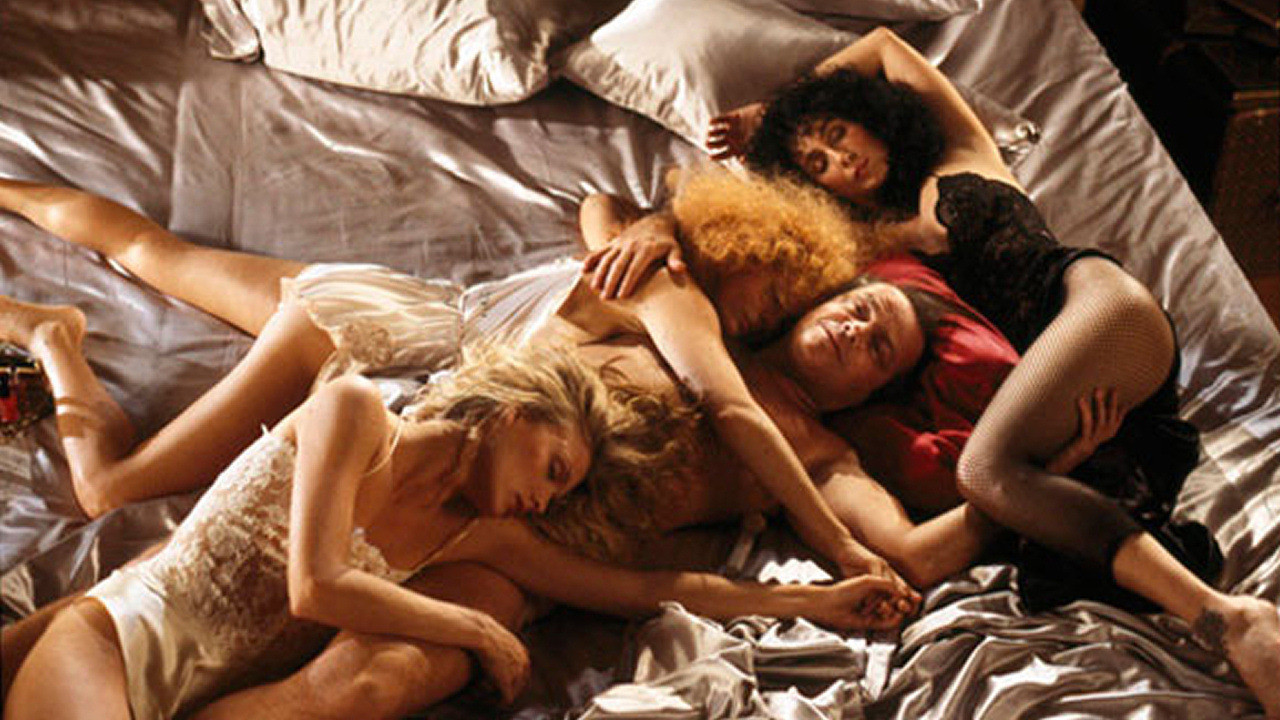 One should not ignore a very funny performance from Veronica Cartwright as the fundamentalist nemesis. Usually when it comes to star vehicles, lead actors/actresses don't like the competition of being outshone by other names but it is hard to think of any other film that contains so many great performances all under the one roof.
I enjoyed The Witches of Eastwick immensely. It is deliciously glossy froth, like the filmic equivalent of gorging oneself on pastries. It is perhaps overlong and it ends on a barnstormer of a special effects climax as though George Miller and co were not sure where to take it. It is not a film that sacrifices the horror element either, giving The Exorcist (1973) a run for its money in the projectile vomiting stakes. There are some wonderfully nasty sympathetic magic scenes with Jack Nicholson licking out the insides of a gooseberry. John Williams' classical score sweeps with passion and the decor is so ravishing it is almost edible.
There have been several attempts to rework The Witches of Eastwick for tv. These have included:- the unsold 30 minute tv pilot The Witches of Eastwick (1992) starring Julia Campbell, Ally Walker and Catherine Mary Stewart in the Susan Sarandon, Cher and Michelle Pfeiffer roles and Michael Siberry as Van Horne; and another unsold one-hour pilot Eastwick (2002) featuring Marcia Cross, Kelly Rutherford and Lori Loughlin in the respective roles and with Jason O'Mara as Van Horne. The idea finally went to series as Eastwick (2009-10) featuring Jamie Ray Newman, Lindsey Price and Rebecca Romijn as the three women, although all have been given different names, and with Paul Gross filling the Jack Nicholson role, although this only lasted thirteen episodes. In 2000, Cameron Mackintosh produced a successful musical adaptation of The Witches of Eastwick on stage at London's Drury Lane.
---