(Yin-Yang Master I)
---
Crew
Director/Screenplay – Geo Jing Ming, Based on the Books by Baku Yumemakura, Producer – Liu Ba, Photography – Randy Che, Music – Kenji Kawai, Visual Effects – Blaad Studios (Supervisor – Man Hong Han), Creative Picture (Supervisor – Song Wei), Dexter Studios (Supervisor – Woo Chul), 4th Creative Party (Supervisor – Lee Dong Hoon), Gulliver Studios (Supervisor – Moon Jang Kang), Madman Post, Pixomondo & Wildeast, Production Design – Nan Tu. Production Company – Hehe Pictures Corporation Limited/Thinkingdom Film/Shanghai Film Group/Black Ant Film/Astro/MaxTimes/Fortissimo Films.
Cast
Mark Chao (Qing Ming), Allen Deng (Bo Ya), Olivia Wang (The Princess), Jessie Le (Long Ye), Dao Wang (Zhong Xing/Shoujae), Chenjin Sun (Killing Stone), Kai Jeng Xu (Mad Painter)
---
Plot
The Evil Serpent has been trapped within the walls of the Imperial City. As it is awakened again, four guardians travel to the city to deal with the threat. During their first night there, Hongruo, one of the princess's right hand men, is killed. Bo Ya places suspicion on Qing Ming, one of the fellow guardians who is the son of demons. Qing Ming labours to demonstrate that not all demons are evil. A grudging cooperation grows between Qing Ming and Bo Ya of them as they investigate the secrets of the Imperial City.
---
The Yin-Yang Master: Dream of Eternity is based on the series of Omyoji novels by Japanese writer Baku Yumemakura, which are set among the court intrigue of various characters in an historical period when demons and humans co-existed, These began with the short story Onmyoji (1986) and stretch to fifteen short story collections and three novels to date. The books had previously been filmed as two Japanese films Onmyoji (2001) and Onmyoji 2 (2003), as well as adapted into two long-running manga series and a Chinese videogame in 2018. This is a Chinese-made film that translates the premise to the imperial court of China. To add to confusion, there was another Chinese-made film that came out shortly after this entitled just The Yin-Yang Master (2021), although that was based on the videogame whereas this comes from the books.
The film gets off a great opening involving various combatants taking on a giant snake and fighting around a wall of ice, all while employing energy runes to create forcefields and circles to teleport through. One has no real idea what is going on half the time but the effects and production polish that has been thrown into this is superlative and the scenes immensely exciting.
The bulk of the story takes place within the setting of the Imperial City and is a murder mystery. A murder occurs, suspicion is pointed at various people. There's the familiar set-up of two individuals who have a distrust of the other who are paired together to investigate and in the course of doing so form a grudging admiration. The court and its rituals are depicted with an exquisite formalism.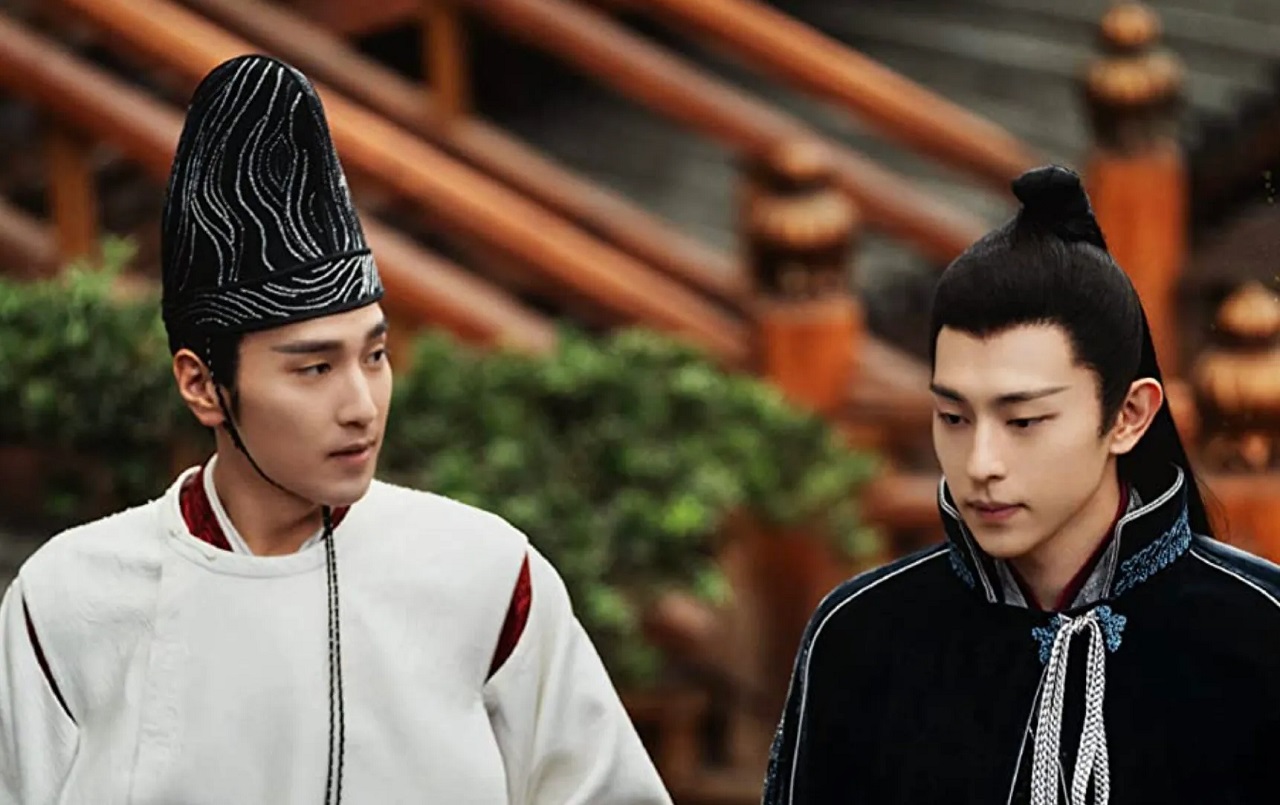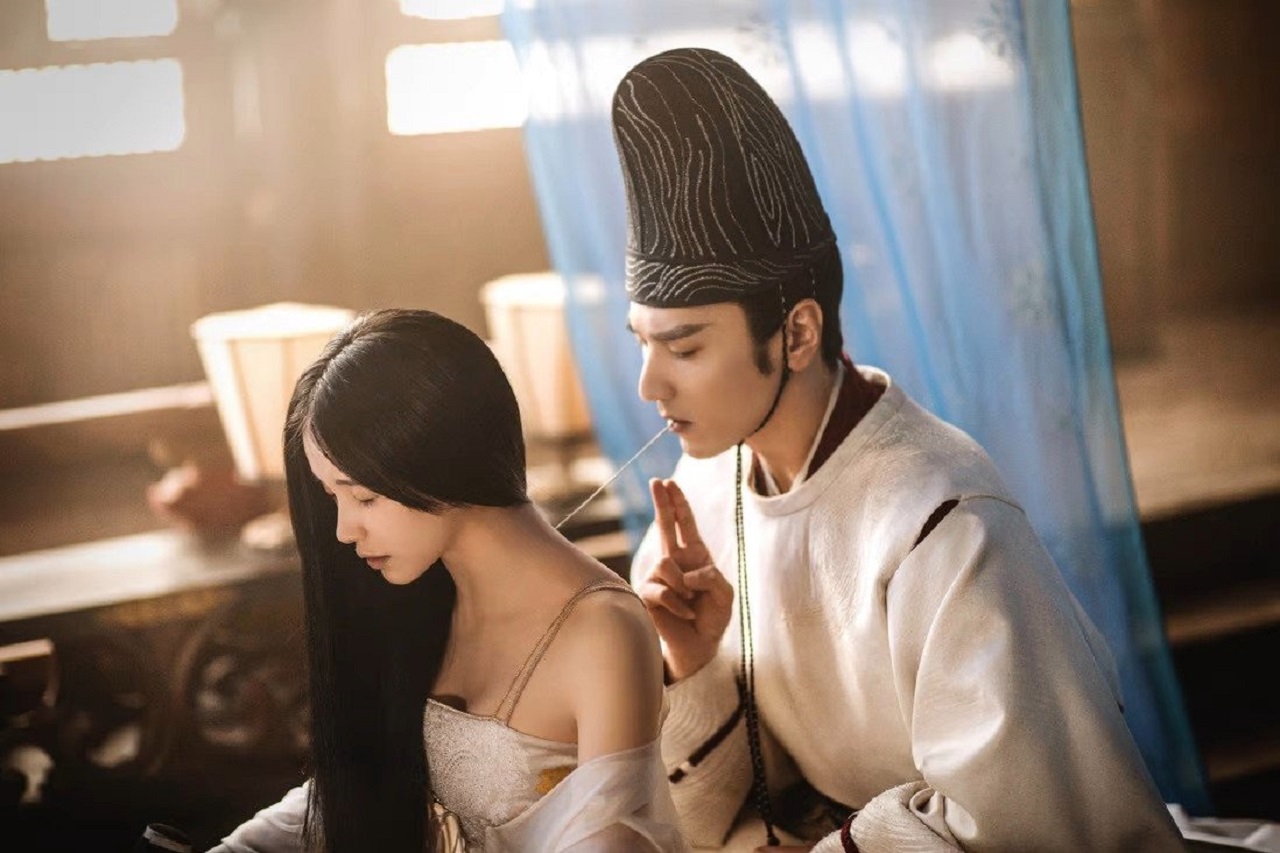 This creates the intriguing possibility of a Wu Xia murder mystery. What becomes fascinating is that it is a murder mystery with wildly fantastical elements – bugs to eavesdrop that are actual insects; murders conducted by hair demons; suspicion falling onto one of the investigators because he is a demon (although this is not quite a Demon in the Westernised sense of revolving heads and projectile vomiting), as well as weirdly outlandish scenes sucking out demon tendrils that are infecting the princess. The eventual unfolding of what happened is a highly complicated plot that I am afraid I didn't always follow.
The finale returns to massive battles with the giant snake in and around the Imperial City. At one point, we get one character body boarding down the scales of the snake. Elsewhere we have characters with black and white angel wings summoned to fly into the fray. The effects work and imaginative blend of CGI and wirework is exceptionally well polished.
This was the seventh film for director Geo Jing Mang/Jingming Guo who had previously had success with Tiny Times (2013) and three sequels, a non-genre romance set in the fashion world, and the animated fantasy film L.O.R.D: Legend of Ravaging Dynasties (2016) and sequel.
After The Yin-Yang Master: Dream of Eternity premiered, it was abruptly pulled from release by Chinese authorities ten days later after a concerted campaign against director Geo Jing Mang because of plagiarism charges that had been brought against him while work as an author of web comics during the 2000s.
---
Trailer here
---