---
Crew
Director/Screenplay – Peter Strickland, Producers – Mary Burke & Keith Griffiths, Photography – Nic Knowland, Music – Broadcast (James Cargill & Trish Keenan), Production Design – Jennifer Kernke. Production Company – Illumination Films/Warp X.
Cast
Toby Jones (Gilderoy), Cosimo Fusco (Francesco Coraggio), Antonio Mancino (Giancarlo Santini), Fatma Mohamed (Silvia as Teresa), Tonia Sotiropoulou (Elena), Chiara D'Anna (Elisa as Teresa), Salvatore Li Causi (Fabio), Jozef Cseres (Massimo), Pal Toth (Massimo 2), Susanna Cappallero (Veronica as Accused Witch)
---
Plot
The British sound engineer Gilderoy travels to the Berberian Sound Studio in Italy to work on a film for producer Francesco Coraggio. When he arrives, Gilderoy finds that what he is to dub is not an equestrian film as he thought but a sadistic horror film. As he begins work, Gilderoy faces evasive promises by Francesco to refund his airfare and shoddy working conditions. Working on a horror film also begins to eat into Gilderoy's imagination.
---
Berberian Sound Studio was readily pegged as a horror film. Although as a genre reviewer who often covers films that people don't consider horror, this is a classification I am less certain about than the promoters clearly did. It feels less like a film that draws on horror movie tropes than it can be considered an interrogation of the horror genre.
In this case, it is a film set around the Italian horror genre – the credits sequence of the film within the film that we see recalls some of the efforts of the 1970s and their preponderance of lurid shock effects. One has no idea whether what is depicted in terms of production practices and caricatures of personalities is accurate but it is certainly not one that paints the Italian film industry in a complimentary light.
Director/writer Peter Strickland does a fine job of creating a claustrophobic drama out of the setting of the sound studio, Toby Jones's fastidious obsession with the recording process, and the portraits of the offbeat and even semi-threatening characters working at the facility. To these ends, the film is greatly aided by Toby Jones – one of the most underrated names on the contemporary British acting scene in films that range from serious dramas like Infamous (2006), Frost/Nixon (2008), W. (2008) and Tinker Tailor, Soldier Spy (2011) to more commercial work like the role of Dobby in the Harry Potter films and parts in other franchises like The Hunger Games, even episodes of the new Doctor Who (2005– ) – who does a wonderful job of coming across as withdrawn, afraid and constantly obsessed with the detail of the recording process (and being refunded for his airfare).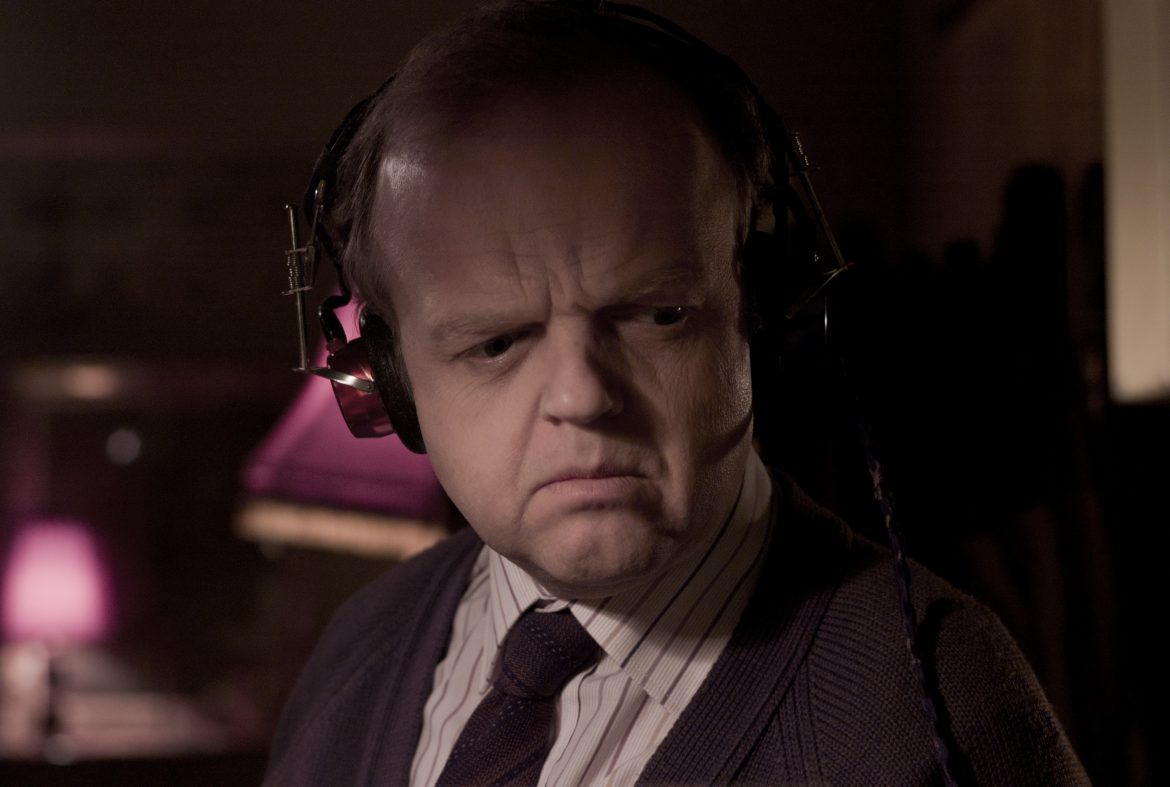 In being promoted with the horror film label, you keep expecting Berberian Sound Studio to emerge along the lines of Mute Witness (1995), which drew one into a series of disturbing happenings involving a Westerner on a film studio set in the borderlands of Europe. (Somewhat confusingly, the title Berberian Sound Studio leaves one continually thinking that it is going to have something to do with the Berbers, an ethnic minority of North African peoples, as opposed to being set in Italy – even if the film was shot in England).
The other film that continually hovers over this is Brian De Palma's Blow Out (1981), which very similarly featured a horror movie as a backdrop with a sound engineer hero trying to record screams and a storyline about him becoming obsessively drawn into a thriller plot. Both films use the focus on a soundman to make a savage indictment on what it sees as an exploitative horror industry – although the only message that Berberian Sound Studio seems to put forward is that horror films are sometimes schlocky and lurid (even if we never see any of the giallo beyond the credits sequence) and that they can have an effect on people who have delicate minds.
Perhaps the film that you might compare this to the most is the Coen Brothers' Barton Fink (1991). That concerned a screenwriter falling apart mentally and spiralling down into paranoia as the result of the pressure to complete a script. Both films employ nominal aspects of the horror film but ultimately exist more as states of mind than anything else.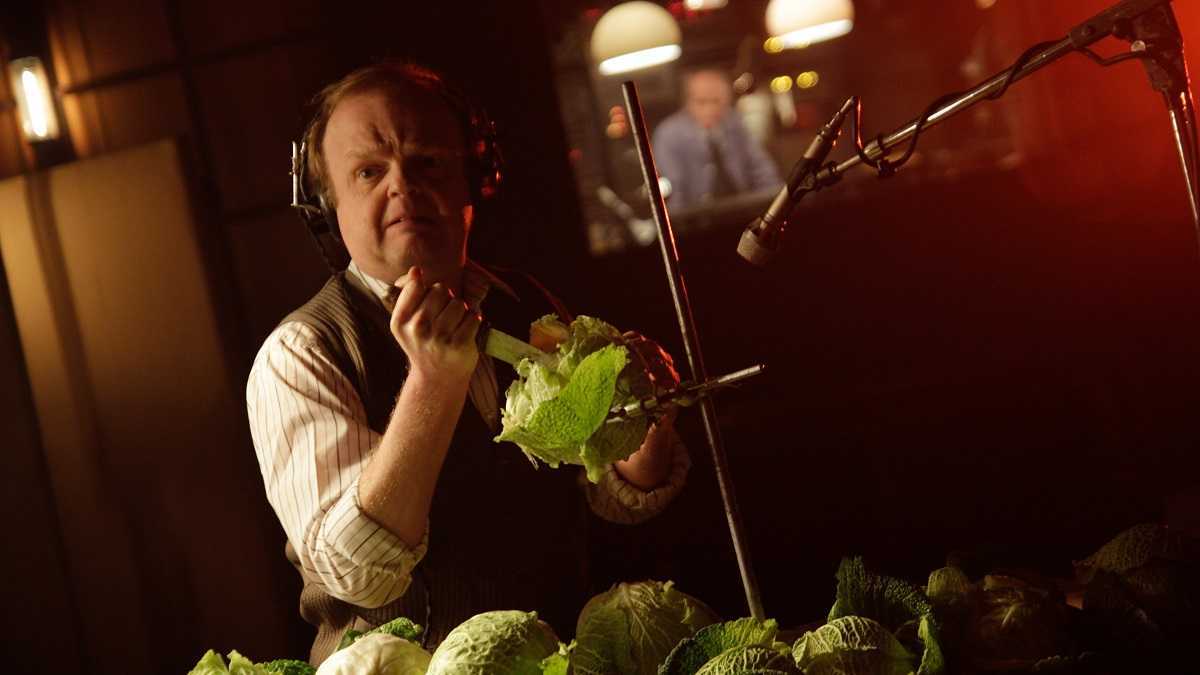 Berberian Sound Studio seems a film constantly on the verge of edging over into horror movie territory – both in its employment of the giallo movie as backdrop and the sense of brooding events and bad things continually about to happen that surround Toby Jones, before eventually journeying into paranoid subjective perception along with him. This the film does with a fine sense of alienating claustrophobia.
The central disappointment of Berberian Sound Studio (at least in the sense of horror movie expectation) is that Peter Strickland backs off from ever stepping over the dividing line and leaves us with a film that is all threatening state of mind poised to crowd in on its hero and unleash something horrific – only to never do so.
British director Peter Strickland had previously directed the rape revenge film Katalina Varga (2009) and subsequently went onto the lesbian BDSM film The Duke of Burgundy (2014). He returned to the horror genre with the Cobbler's Lot episode of the anthology The Field Guide to Evil (2018) and the full-length In Fabric (2018) concerning a cursed dress.
---
---