USA. 1991.
Crew
Director – Tom McLoughlin, Screenplay – Lawrence Konner & Mark Rosenthal, Based on the Short Story by Stephen King, Producer – Michael S. Murphey, Photography – Bryan England, Music – Terry Plumeri, Special Effects Supervisor – Marty Bresin, Makeup Effects – Atlantic West Effects (Supervisor – Gabe Bartalos), Production Design – Philip Dean Foreman. Production Company – Paradise Films.
Cast
Tim Matheson (Jim Norman), Brooke Adams (Sally Norman), Robert Rusler (Richard Lawson), Nicholas Sadler (Vinnie), Bentley Mitchum (David North), Robert Hy Gorman (Scott Norman), Chadd Nyerges (Chip Conway), William Sanderson (Carl Mueller), William Kuhlke (Principal Simmons), T. Max Graham (Chief Pappas), Tasia Valenza (Kate), Matt Nolan (Billy Stearns), Chris Demetral (Wayne Norman)
---
Plot
Jim Norman returns to his hometown for the first time in many years, along with his wife and son, to take up a teaching position. Jim has been experiencing difficulty finding teaching jobs after he threw a chair at a pupil in Chicago. He is assigned a class of jocks but they act threateningly when Jim says they will have to work for their grades. Moving back into the family home, Jim has flashbacks to 1963 when he and his older brother Wayne were holed up in a railway tunnel by four toughs who stabbed Wayne before they and their car were wiped out by an oncoming train. Jim's pupils then start to be killed. Each time someone dies, one of the bullies from 1963 turn up in Jim's class. They tell Jim that they have returned from the dead to avenge their deaths.
---
Sometimes They Come Back is a film that was originally made for tv and purportedly played theatrically in some places. It is based on the Stephen King short story Sometimes They Come Back (1974). You cannot help but draw comparisons between Sometimes They Come Back and another Stephen King short story Children from the Corn (1977) – indeed, both Children and the Corn and Sometimes They Come Back appear in the same King short story collection Night Shift (1977). Children of the Corn was later expanded into a film with Children of the Corn (1984) and, like Sometimes They Come Back, spawned a number of sequels.
Unlike Children of the Corn, Sometimes They Come Back is a short story that is much more readily suited to being expanded to feature-length than the film version of Children of the Corn succeeded in being. While it is not a particularly great film, Sometimes They Come Back is modestly effective. The budget edges occasionally show through – like the poor model train effects. However, some of the scenes – like the appearances of the bullies in the classroom and their smilingly sinister threat – are effective (even if their sinister high-pitched giggles start to quickly grate on one's nerves).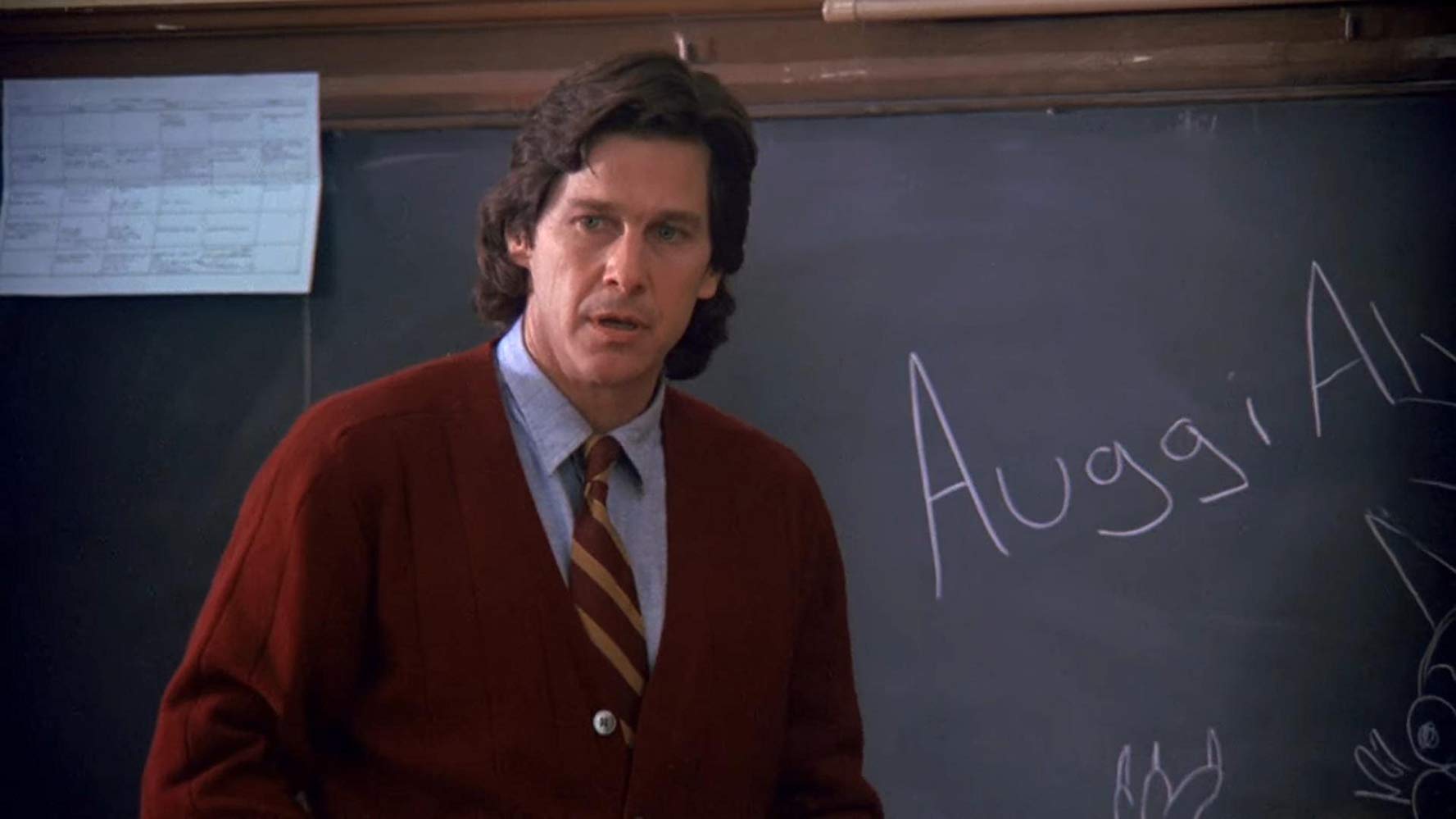 One of the more annoying aspects of the film is its substitution of the climax of the short story with an alternate ending. Earlier the film creates an elaborate set-up involving a train creaming the bullies in the car. One soon realises that the reason for this is to avoid the climax that Stephen King had in the short story, which involved the hero conjuring up Satanic aid to despatch the ghostly revenants. It feels as if the film is taking a conservative line, as though in being originally made for tv, Satanism was too taboo a topic for it to discuss. It is not as though Satanic rituals have not been portrayed on tv before, or that the film would be crossing any standards and practices taboo line in doing so and here you can only accuse it of conceptual cowardice.
There were two sequels with Sometimes They Come Back … Again (1996) and Sometimes They Come Back … For More (1998). While this film was originally made for tv, both of the sequels were shot for video and are a little more edgier than this version. Sometimes They Come Back … Again is more faithful to the basic elements of the Stephen King short story, particularly the ending, although plays everything for campy splatter effects. Sometimes They Come Back … For More abandons all resemblance to Stephen King and concerns itself with Satanic forces taking over an Antarctic base and is the best of the three films.
Director Tom McLoughlin first appeared with the ghost story Rest in Peace/One Dark Night (1982) and has made several other genre entries including Jason Lives: Friday the 13th Part VI (1986), the angel romance Date with an Angel (1987), The Haunting of Helen Walker (1996) – an tv movie adaptation of Henry James's oft-filmed The Turn of the Screw (1898), and the psycho-thriller The Unsaid (2001), as well as wrote the screenplay for FairyTale: A True Story (1997) concerning the true life Cottingley Fairies Hoax.
Other Stephen King genre adaptations include:- Carrie (1976), Salem's Lot (1979), The Shining (1980), Christine (1983), Cujo (1983), The Dead Zone (1983), Children of the Corn (1984), Firestarter (1984), Cat's Eye (1985), Silver Bullet (1985), The Running Man (1987), Pet Sematary (1989), Graveyard Shift (1990), It (tv mini-series, 1990), Misery (1990), a segment of Tales from the Darkside: The Movie (1990), The Lawnmower Man (1992), The Dark Half (1993), Needful Things (1993), The Tommyknockers (tv mini-series, 1993), The Stand (tv mini-series, 1994), The Langoliers (tv mini-series, 1995), The Mangler (1995), Thinner (1996), The Night Flier (1997), Quicksilver Highway (1997), The Shining (tv mini-series, 1997), Trucks (1997), Apt Pupil (1998), The Green Mile (1999), The Dead Zone (tv series, 2001-2), Hearts in Atlantis (2001), Carrie (tv mini-series, 2002), Dreamcatcher (2003), Riding the Bullet (2004), 'Salem's Lot (tv mini-series, 2004), Secret Window (2004), Desperation (tv mini-series, 2006), Nightmares & Dreamscapes: From the Stories of Stephen King (tv mini-series, 2006), 1408 (2007), The Mist (2007), Children of the Corn (2009), Everything's Eventual (2009), the tv series Haven (2010-5), Bag of Bones (tv mini-series, 2011), Carrie (2013), Under the Dome (tv series, 2013-5), Big Driver (2014), A Good Marriage (2014), Mercy (2014), Cell (2016), 11.22.63 (tv mini-series, 2016), The Dark Tower (2017), Gerald's Game (2017), It (2017), The Mist (tv series, 2017), Mr. Mercedes (tv series, 2017– ), 1922 (2017), Castle Rock (tv series, 2018- ), Doctor Sleep (2019), In the Tall Grass (2019) and Pet Sematary (2019). Stephen King had also written a number of original screen works with Creepshow (1982), Golden Years (tv mini-series, 1991), Sleepwalkers (1992), Storm of the Century (tv mini-series, 1999), Rose Red (tv mini-series, 2002) and the tv series Kingdom Hospital (2004), as well as adapted his own works with the screenplays for Cat's Eye, Silver Bullet, Pet Sematary, The Stand, The Shining, Desperation, Children of the Corn 2009, A Good Marriage and Cell. King also directed one film with Maximum Overdrive (1986).
---
Trailer here
Full film available online here:-
---