---
Crew
Director – Martin Scorsese, Screenplay – Wesley Strick, Based on the 1962 Film Written by James R. Webb, Based on the Novel The Executioners by John D. McDonald, Producer – Barbara De Fina, Photography – Freddie Francis, Music Supervisor – Elmer Bernstein, Based on Music by Bernard Herrmann, Miniature Effects Supervisor – Derek Meddings, Special Effects Supervisor – J.B. Jones, Makeup – Stephan DuPuis & Neal Martz, Production Design – Henry Bumstead. Production Company – Amblin Entertainment/Cappa Films/Tribeca Productions.
Cast
Nick Nolte (Sam Bowden), Robert De Niro (Max Cady), Jessica Lange (Leigh Bowden), Juliette Lewis (Danielle Bowden), Joe Don Baker (Claude Kersek), Robert Mitchum (Lieutenant Elgart), Fred Dalton Thompson (Tom Broadbent), Illeana Douglas (Lori Davis), Gregory Peck (Lee Heller), Martin Balsam (Judge)
---
Plot
Lawyer Sam Bowden is startled when he encounters Max Cady, a man he defended fourteen years ago on charges of raping and brutally assaulting a sixteen-year-old girl. Back then Bowden was so shocked at what Cady did that he deliberately withheld evidence that would have weighed in Cady's favour in order to see him convicted. While in jail, Cady has learned the law and realised that Bowden framed him. Cady now promises Bowden that he is going to teach him a lesson by tearing his family apart. However, as Bowden tries to stop Cady, Cady twists the law in such a way that Bowden is unable to do anything to stop him.
---
Here Martin Scorsese remakes the classic thriller Cape Fear (1962). Although, when it comes to remakes, Scorsese, an impassioned and obsessive director at the best of times, does not merely rework the old plot, he approaches it with a peculiarly fanatic reverence. He brings back three of the original cast members – Robert Mitchum, Gregory Peck, Martin Balsam – in supporting roles, plus original credits designer Saul Bass, as well as having the late Bernard Herrmann's score elaborately reworked. Robert De Niro's Cady is even outfitted in similar clothing to that worn by Robert Mitchum in the original.
Wesley Strick's script follows the original closely, evens some aspects out, while making the original story's black-and-white certainties a little more ambiguous. It also gives far stronger motivation to Cady. In the original, Bowden was a lawyer who happened to witness Cady assault a woman; here Wesley Strick ties Bowden's profession much more closely to the plot in having Bowden being Cady's defender and having withheld evidence in order to see Cady convicted. It is far stronger motivation for Cady than the original where he was coming after Bowden simply because Bowden witnessed Cady beating up a woman. Similarly, the Bowden family image is less wholesome and cleancut – this time Cady plays upon their weaknesses and the film is about the family's crumbling from within rather than their assault as an unquestionable unified unit from without.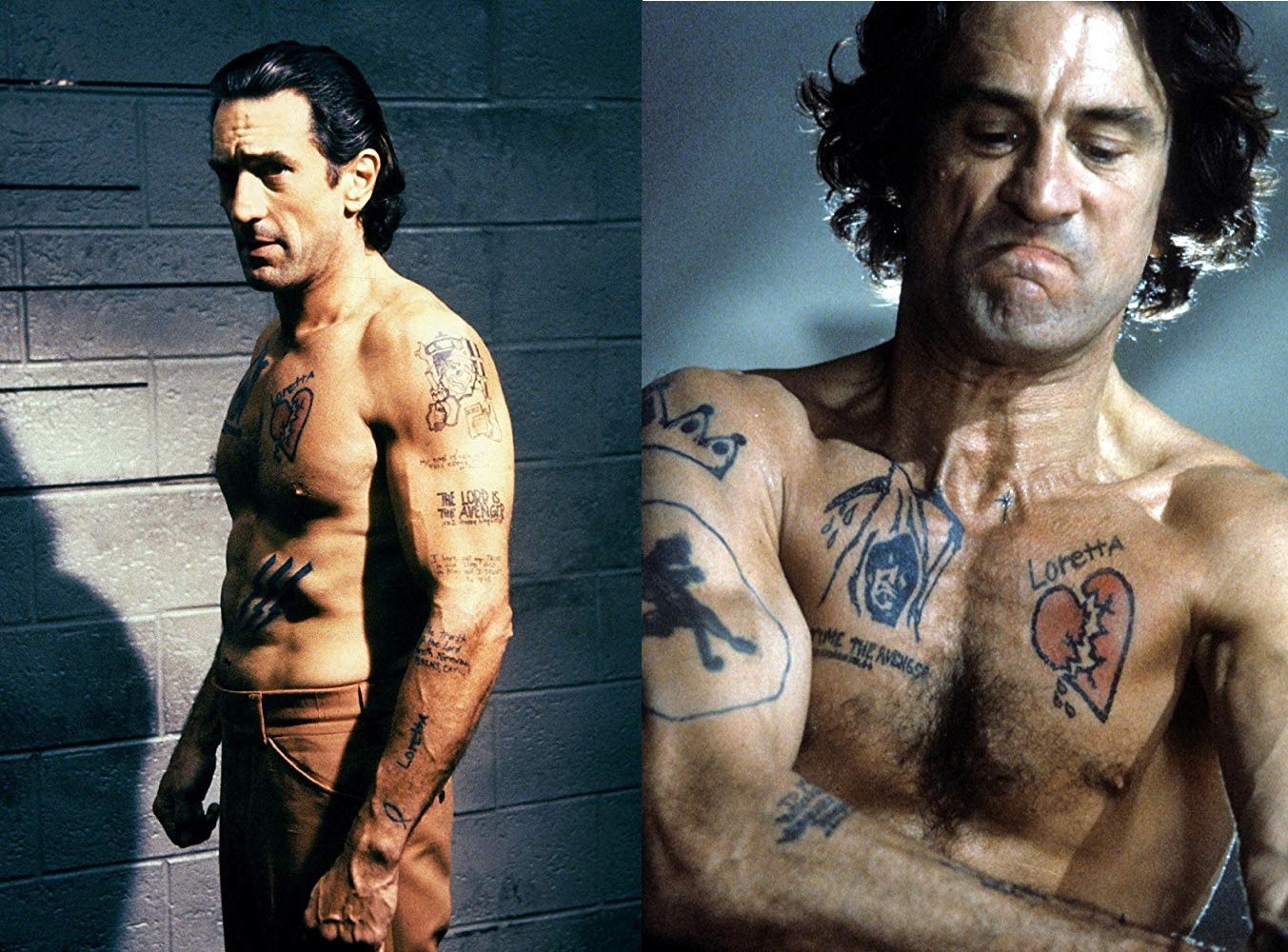 While undeniably spectacular, the remake disappoints. Martin Scorsese adopts a restlessly edgy style with his camera constantly darting into extreme closeups and looming foreground shots, while the soundtrack amplifies the bang of every door and window into a physical bodyslam. It is a terribly busy and skittish film, Scorsese never stays still for a moment. However, this gets in the way of the story and all of the hyperactivity is never any patch on the superb film noir atmosphere generated by director J. Lee Thompson in the original. Case in point being the houseboat climax. In the original, this was a tour-de-force of suspense and finally of brutish confrontation but here is blown up into a big action movie-styled climax as the houseboat is caught in a storm where the scale of the action tends to lose the tightness of the tension.
Robert De Niro's performance garnered an Academy Award nomination. Appreciably, De Niro brings a dangerous intelligence to the role that Robert Mitchum never had in the original, but it is still Robert De Niro serving up the same smiling De Niro leer and lopsided twinkle that has served him from Taxi Driver (1976) through Awakenings (1990) without variation. It is a performance that becomes irritably broad. It lacks anything internal, one never sees the obsessiveness that drives the character.
In fact, it is the quieter performances of the piece that impress more. Nick Nolte and Jessica Lange are in roles that do not require any dramatic stretching, but both are good, especially she. Best of all is young Juliette Lewis in the performance that brought her to world attention. Her blend of naive vulnerability and sullen moodiness allow for the most emotionally wracking part of the film – the scene where Robert De Niro seduces her, where Martin Scorsese momentarily forgets about his hyperactive camera and leaves the scene a bare stage. The scene is memorable not so much for Robert De Niro's leering persuasiveness but for the terrible way in which we see her vulnerable naivete being torn open. All Scorsese needs to do here is show him placing a thumb inside her mouth to show her physical violation.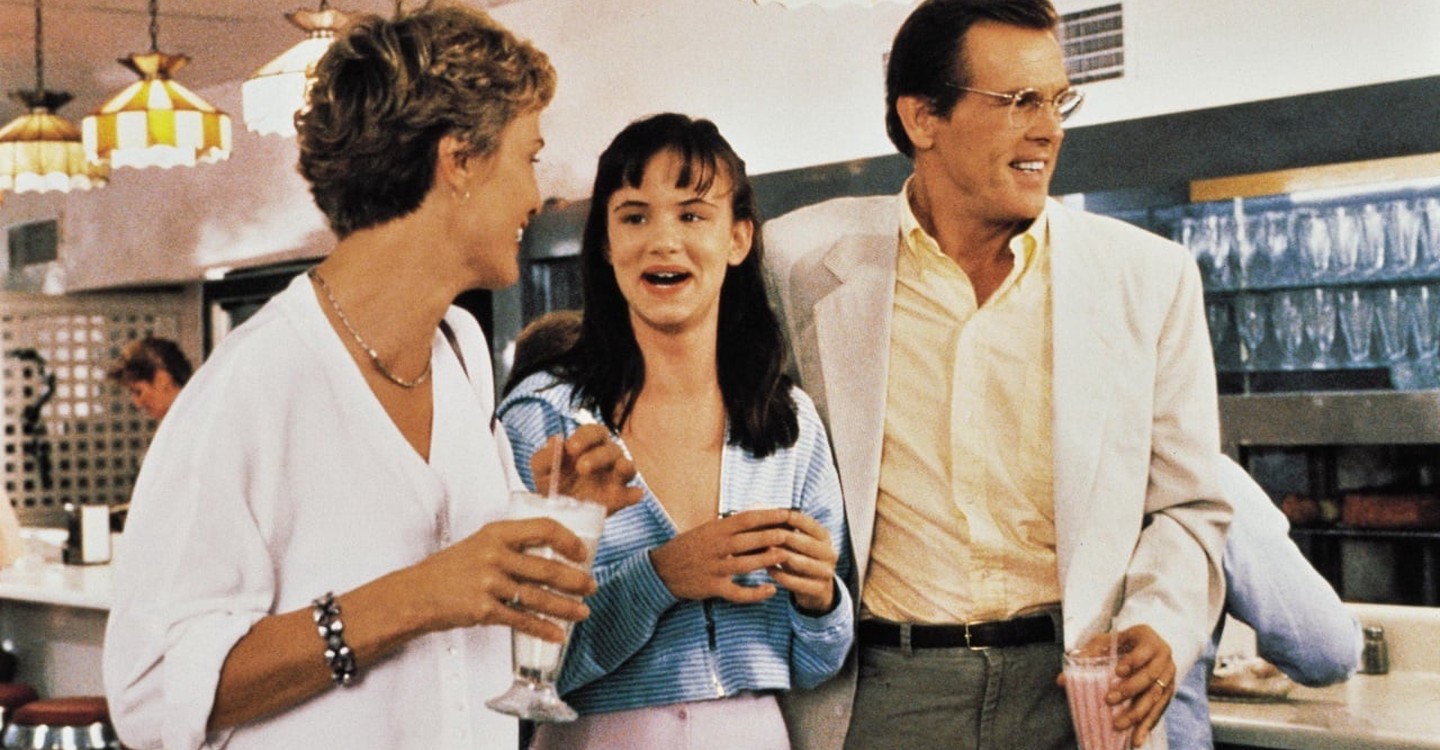 Cape Fear was spoofed in Fatal Instinct (1993).
Martin Scorsese's other genre films include:- Taxi Driver (1976), a remarkable work about urban psychosis and a disturbed Vietnam Vet taxi driver; the urban ghost story of Bringing Out the Dead (1999); Shutter Island (2010), a reality-bending psycho-thriller set in a sinister asylum; and the children's film Hugo (2011) about silent filmmaker Georges Melies. Scorsese also makes occasional acting appearances and has been in several genre films – as Vincent Van Gogh in Akira Kurosawa's fantasy anthology Dreams (1990), as himself in Albert Brooks's Hollywood satire The Muse (1999) and as a talking fish in the animated Shark Tale (2004). He also produced the modernised tv mini-series Frankenstein (2004), the documentary Val Lewton: The Man in the Shadows (2007) about the 1940s horror producer, the Norwegian-set serial killer thriller The Snowman (2017) and Shirley (2020), a biopic of horror writer Shilrley Jackson.
---
---