---
Crew
Director – Paul Schrader, Screenplay – Alan Ormsby, Based on the 1942 Film Written by DeWitt Bodeen, Producer – Charles Fries, Photography – John Bailey, Music – Giorgio Moroder, Special Visual Effects – Albert Whitlock, Cat Vision Optical Effects – Robert Blalack, Special Effects – Tom Del Genio, Pat Domenico & Karl Miller, Makeup Effects – Tom Burman, Art Direction – Edward Richardson, Visual Consultant – Fernando Scarfiotti. Production Company – Universal/RKO Pictures.
Cast
Nastassia Kinski (Irena Gallier), Malcolm McDowell (Paul Gallier), John Heard (Oliver Yates), Annette O'Toole (Alice Perrin), Ruby Dee (Female), Ed Begley, Jr. (Joe Creigh), Scott Paulin (Bill Searle), Frankie Faison (Detective Brandt)
---
Plot
Irena Gallier arrives in New Orleans to visit her brother Paul whom she has not seen since childhood. A virgin, she is repelled when Paul makes sexual advances to her. At the same time, Irena is drawn to the zoo and is offered a job there by the head keeper Oliver Yates. She becomes fascinated by a black panther that has been caged at the zoo after being captured wild in the city where it was responsible for several killings. Paul reveals to her that they are the last two members of a race that was cursed long ago for practicing human sacrifice and that they can only mate with each other. Sex with humans causes them to transform into panthers, a condition that can only be remedied by the shedding of blood.
---
Cat People (1942) is one of the great genre classics. It was a landmark that revolutionised the horror film. The ingenuity of producer Val Lewton's approach was to effectively hide the monster behind a shadow of doubt and to play a game of peek-a-boo between rationalism and edgy nightmarishness with the film straddling a line that sat just between the two. The monsters in Val Lewton's films were creatures of imagination and superstition, they were never depicted – all that we saw of the cat people were looming shadows and the rest could have been people's imaginations. It was an approach that Lewton made a trademark with his subsequent films (follow the above Cat People link for a listing of these).
This Cat People remake had been tossed around as a project since around 1978. What gave it the impetus was the success of The Howling (1981) and An American Werewolf in London (1981). These pioneered a brief-lived early 1980s fad for air-bladder transformation effects where we saw people transforming into werewolves and other creatures in prodigious real-time detail with fur growing and joints and snouts popping out. Now we have a version of Cat People that seems very much to be driven by the makeup effects team. Aside from the transformation scenes, we also get prominently highlighted supplementary gore effects with Ed Begley, Jr.'s arm being torn off at the shoulder and the panther's carcass being cut open and spilling a human body from its innards.
Unfortunately, this proved the death knell for the Lewtonian approach. In the remake, all ambiguity and doubt has been thrown out the window. Now there is no question about whether the Cat People exist – we see Malcolm McDowell and Nastassia Kinski transforming into animals in great detail. In other words, there is nothing in this film that exists in any state of uncertainty any longer.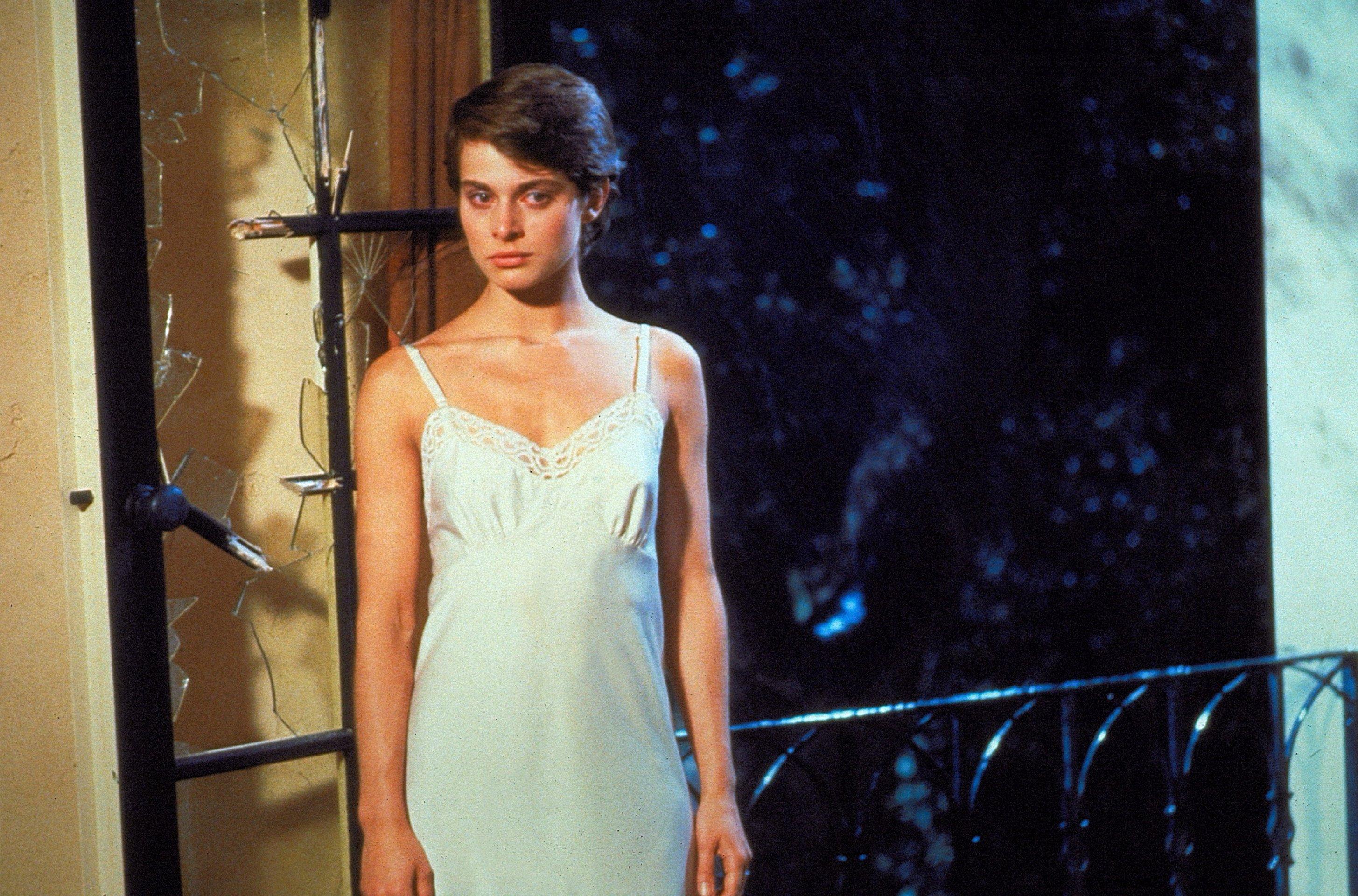 Paul Schrader conducts variations on several classic scenes from the original – the scene where Alice goes swimming alone at night and a big cat seems to wander into the pool area; the scene where the fleeing Irena imagines something pursuing her and a bus slams into screen in front of her in a jolting hiss of brakes – but to negligible effect. This remake also lacks the original's black-and-white shadowiness when replayed in colour, most notably the pool scenes that have none of the eeriness they did in Jacques Tourneur's hands where he transformed the pool into something alive, rippling with light and shadow.
The remake is directed by Paul Schrader – see bottom of page for Scharder's other genre films. Schrader comes from a Calvinist background and his films always feature tormented individuals torn between sexual desire and morality – there was Hardcore (1979) about a Calvinist who enters into an underworld of pornography and prostitution searching for his missing daughter; Taxi Driver (1976) about a mentally restless Vietnam vet trying to reclaim morality in a world of Times Square vice; Mishima: A Life in Four Chapters (1985), the true story of a gay Japanese poet who led a revolution and then committed ritual suicide as a statement about loss of honour; The Last Temptation of Christ (1988) where we saw a Jesus Chris who was torn between love and his fate on the cross; and Auto Focus (2002) about the sexual compulsions of actor Bob Crane. (See below for a listing of Schrader's other genre works).
In the 1942 Cat People, there was the underlying suggestion that Irena's belief in cat people could be caused by her fears of sexual consummation but in Paul Schrader's hands this has been brought out and made overt. Divided sexuality becomes a major feature of the film with Irena being a virgin who, in almost hysterical symbolic overkill, is likely to turn into a ravening black panther if she has sex. Schrader is essentially saying that sex exists as a dark shadow side of ourselves that is inherently dangerous and uncontrollable. Malcolm McDowell's characterisation throughout is associated with predatory sexuality – he targets hookers, uses corny photographer pick-up lines on girls he meets in cemeteries, not to mention is creepily insistent that his own sister sleep with him, and after having sex slaughters the women in much the same way that a player might discard a girl as being of no more worth. Schrader even throws in random background shots of strangers staring at Nastassia Kinski and Annette O'Toole, seemingly lusting after them.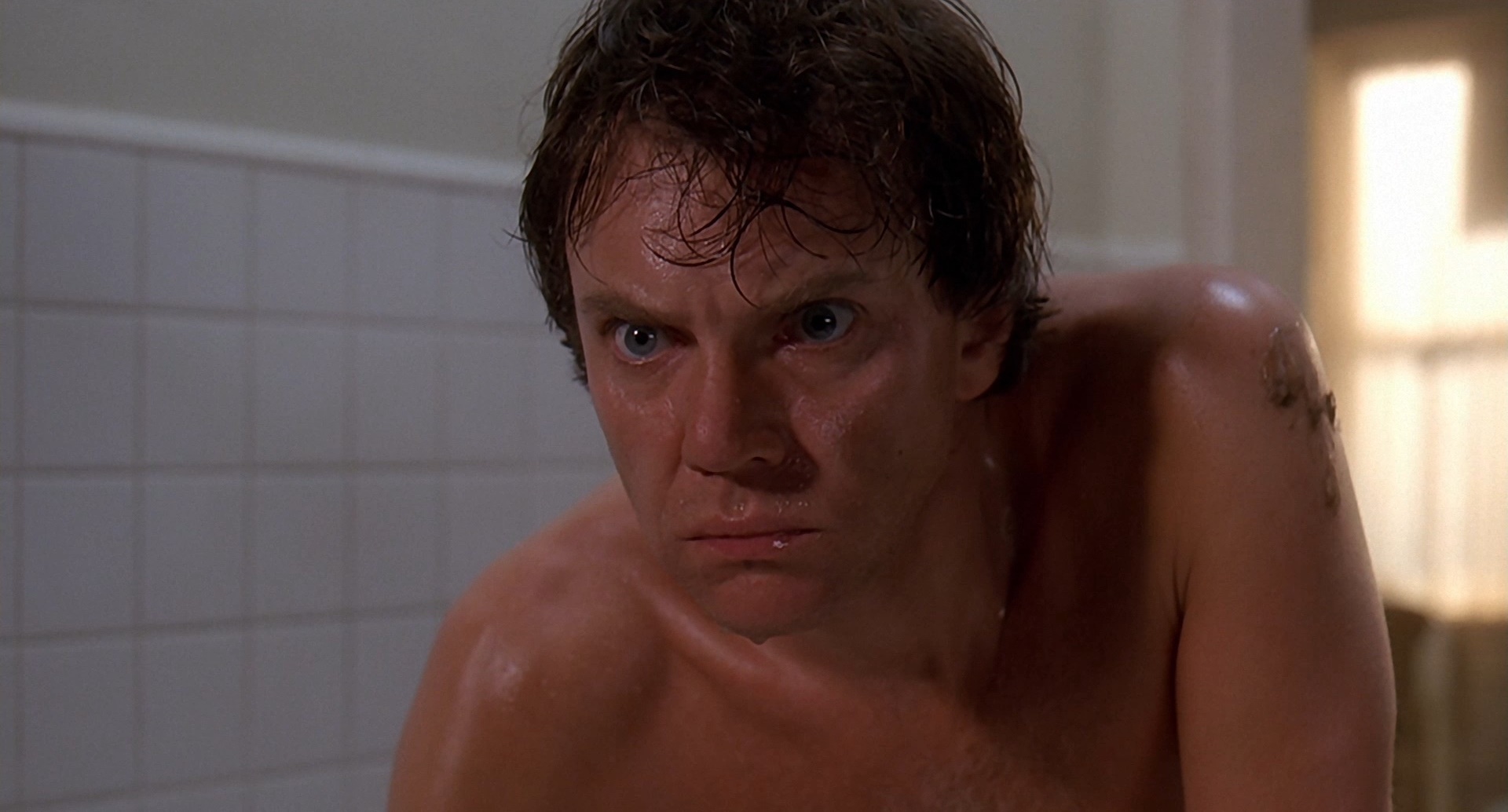 It seems a film written from the point-of-view of someone disgusted with the fact that they have sexual urges towards women and loathing the compulsions they must go through to deal with them. By contrast, Irena is virginal, even dressed in white – the shedding of blood on her shoes is seen as a symbolic loss of innocence. Schrader winds everything to an admirably perverse climax where the solution for Irena is found in bondage. The last we see of her is as a black panther locked away in a cage at the zoo (ie. Schrader seems to almost absurdly suggest that as a woman, her sexuality having been unleashed and her virginity lost, she must immediately be locked away after consummation to prevent the wild animal from going amok again).
In some ways, Cat People 1982 is a textbook example of what a remake should be – something that doesn't copy and replicate but rediscovers new meanings inside an old text. On its own terms, Cat People is unevenly well made. The photography is smoulderingly beautiful.
The lovely Nastassia Kinski manages to suggest a shy, lithely coiled kitten in every movement she makes. Together she and Paul Schrader create an atmosphere that is consistently evocative and sensually charged. The film's disappointment is its handling of Malcolm McDowell – with an actor of McDowell's stature and he in his prime, Schrader makes little use of his charged presence before removing him altogether from centre stage about two-thirds of the way through.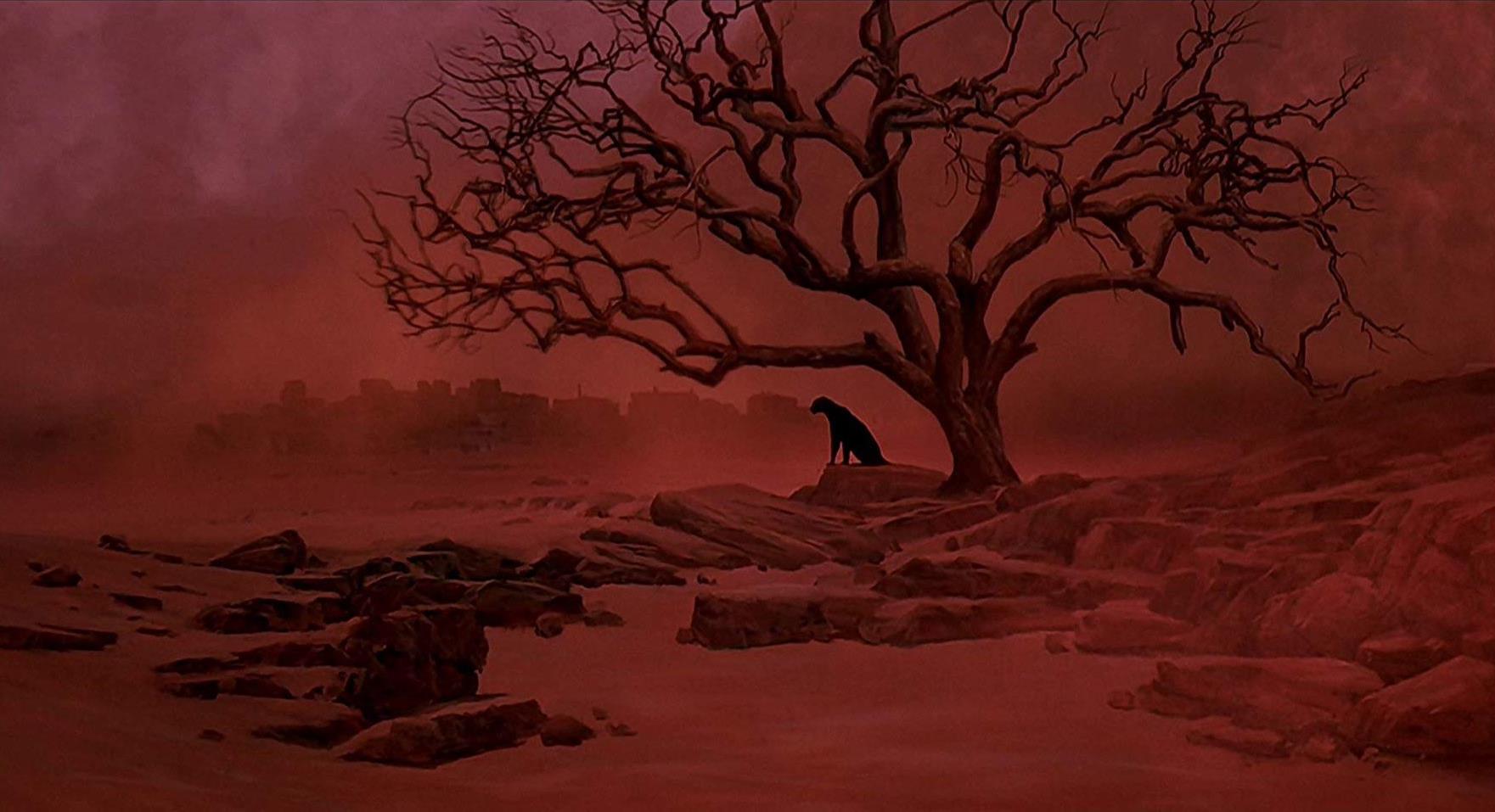 Giorgio Moroder's eerily atonal score makes for one of the few soundtracks that are eminently listenable in their own right without reference to the film, while the title song Cat People (Putting Out Fire) (1982) gave David Bowie one of the biggest and most memorable hits during his 1980s period.
Paul Schrader's other films of genre interest are:– the screenplays for Martin Scorsese's mesmerising urban psychosis films Taxi Driver (1976) and Bringing Out the Dead (1999) and for Brian De Palma's reincarnation thriller Obsession (1976). As director, Schrader has also made the psycho-sexual thriller The Comfort of Strangers (1990); the tv movie Witch Hunt (1994) set in an alternate world where magic works; the faith healer film Touch (1997); and Dominion: Prequel to The Exorcist (2005).
Screenwriter Alan Ormsby has written a number of films, including two horror films for Bob Clark, Children Shouldn't Play with Dead Things (1972) and Dead of Night/Deathdream (1972), to which he also contributed the makeup effects, while he also co-directed the excellent Ed Gein biopic Deranged (1974). Ormsby would go onto write mainstream fare such as My Bodyguard (1980), Porky's II: The Next Day (1983), Popcorn (1991) and The Substitute (1996). The credits also list a young, then unknown Jerry Bruckheimer as an executive producer.
---
---