---
Crew
Director – Brian De Palma, Screenplay/Based on the Novel by John Farris, Producer – Frank Yablans, Photography – Richard H. Kline, Music – John Williams, Special Effects – A.D. Flowers, Makeup – William Tuttle, Makeup Effects – Rick Baker, Production Design – Bill Maley. Production Company – A Frank Yablans Production.
Cast
Kirk Douglas (Peter Sandza), Amy Irving (Gillian Bellaver), John Cassavetes (Childress), Andrew Stevens (Robin Sandza), Carrie Snodgress (Hester), Charles Durning (Dr Jim McKeever), Fiona Lewis (Susan Charles)
---
Plot
Childress, the head of a secret government agency, tries to kill one of his agents Peter Sandza. Childress is wanting to get hold of Peter's son Robin who has incredible psychic powers. Peter survives the attempt to kill him and comes after Childress, determined to get Robin back. At the same time, schoolgirl Gillian Bellaver has started to develop similar psychic powers. She is placed in The Paragon Institute, a psychic research centre that is secretly controlled by Childress. Peter breaks her out in order to enlist her help finding Robin. Meanwhile, Robin's powers have led to growing megalomania upon his part and he soon goes dangerously beyond the ability of Childress's people to keep control of him.
---
In the early 1970s, Brian De Palma emerged first as an indie director. De Palma began to gain a name after he turned towards genre filmmaking with the psycho-thriller Sisters (1973) and the genre parody The Phantom of the Paradise (1974). De Palma hit peak critical and audience acceptance with Carrie (1976), his adaptation of Stephen King's story of a mousy teenage girl's telekinetic revenge. De Palma's immediate successor to Carrie was The Fury, which conducts a similar variation on the theme of teenagers using psychic powers to exert repressed feelings. For a time, it seemed that Brian De Palma was going to make a trilogy of psychic films and announced following The Fury that he would adapt Alfred Bester's classic science-fiction novel The Demolished Man (1953) – although this never emerged and De Palma has never returned to psychic powers themes again.
De Palma subsequently went onto make a series of stylistically dazzling psycho-thrillers, if ones that were often derivative of other directors and manipulative in their machinations – the best of these being Dressed to Kill (1980) and Blow Out (1981). These days Brian De Palma has almost entirely abandoned genre filmmaking and flamboyant visual stylistics and has turned towards more mainstream gangster films and thrillers like Scarface (1983), The Untouchables (1987), Carlito's Way (1993), Snake Eyes (1998) and The Black Dahlia (2006), as well the notorious flop of The Bonfire of the Vanities (1990) and one venture into science-fiction with Mission to Mars (2000). (See below for a full list of Brian De Palma's other genre films).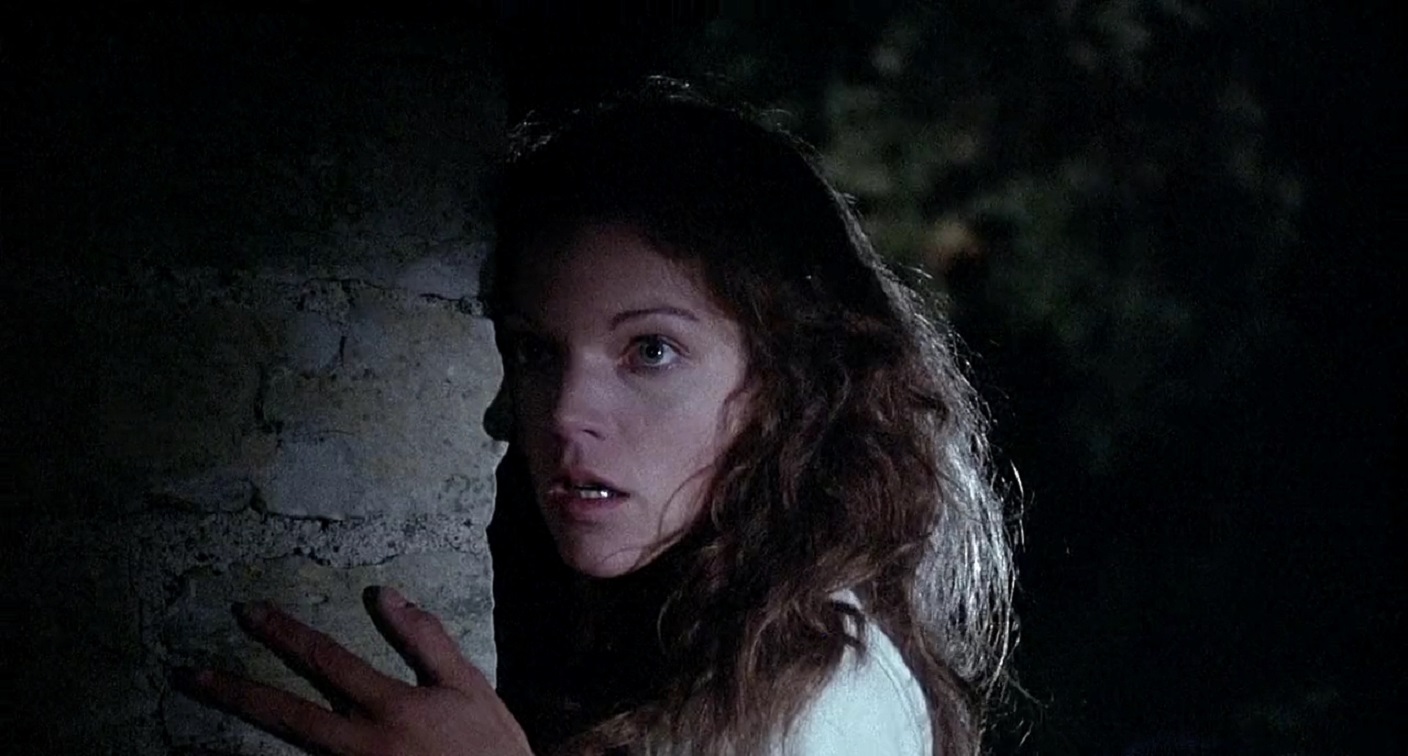 The Fury is agreed upon by nearly all as being a definite disappointment, although it does have its small coterie of fans. It is frequently a film of sprawling incoherence. De Palma based it on an eminently readable 1976 novel by horror writer John Farris. However, in trying to cram a complex 350-page thriller down into a 118-minute screenplay, the results are, as one might expect, rather messy.
Much of the exposition has been chopped out, leaving the film standing on shaky legs. If you have not read the book, the film often does not make sense. Important facts like Gillian and Robin's being psychically linked twins is thrown out – in the film, there is no reason why the two of them are connected. The powerful espionage element from the book is reduced to a car chase and a few James Bondian thriller scenes – even the villain's name has been condensed from Childermass to Childress. One could put it down to just another Hollywood adaptation of a writer's work but sadly in this case author John Farris did the job himself. [Very similar ideas were conducted in a much more coherent way a few years later in David Cronenberg's Scanners (1981)].
All that comes in between is dominated by Brian De Palma's set-pieces. Brian De Palma can be an extraordinarily stylish director. He regularly experiments with techniques like split screen, 360o pans and slow-motion. His films come filled with amazing pieces of stylistic showmanship – like the wordless erotic pursuit through the art gallery in Dressed to Kill, the cinematic bravura of the climactic scenes in Carrie, the taping on the bridge in Blow Out, and the first twenty minutes of Snake Eyes, which are directed in a single shot. In later De Palma films such as Body Double (1984) and Raising Cain (1992), all this style attached to weak or flawed plot structures made it merely seem pyrotechnic dazzle for its own sake.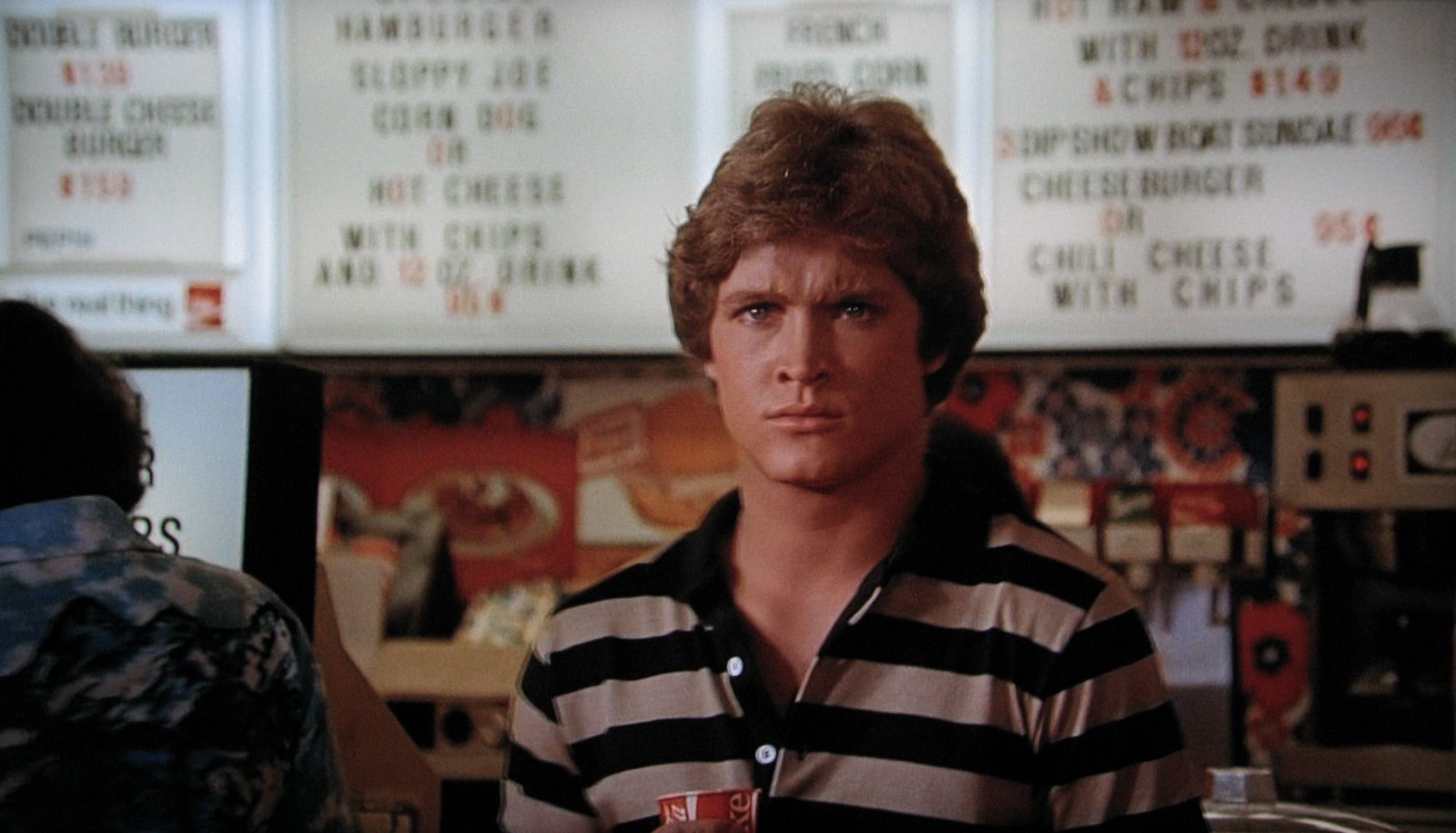 In Carrie, the performances and De Palma's style lifted the film out of a slight script, but here his visual tricks seem like overblown set-pieces operating in an empty vacuum – elaborate car chase sequences; a scene where Andrew Stevens walks through a mall causing a Ferris Wheel to blow up behind him, sending riders flying. De Palma's trademark slow-motion camera-work and pyrotechnic dazzle feels horrendously bloated – particularly during the slow motion escape from the Paragon Institute, which goes on so long that the scene starts to slip into self-parody.
There is also a very silly epilogue where a crazed Amy Irving psychically blows John Cassavetes' head off, which is made all the more so by De Palma repeating the scene several times over in slow-motion. It is as though De Palma was trying to produce another Carrie-like final jump – but it fails to work and when considered is an amazingly silly way to end a film.
The only other John Farris book adapted to the screen has been the tv movie psycho-thriller When Michael Calls (1972). John Farris also wrote and directed the little seen Old Dark House film Dear Dead Delilah (1972).
Brian De Palma's other genre films are:– the absurdist comedy Get to Know Your Rabbit (1972), the psycho-thriller Sisters/Blood Sisters (1973), the rock musical Phantom of the Opera parody The Phantom of the Paradise (1974), the reincarnation thriller Obsession (1976), the Stephen King adaptation Carrie (1976), the psycho-thrillers Dressed to Kill (1980), Blow Out (1981), Body Double (1984) and Raising Cain (1992), the sf film Mission to Mars (2000), and the psycho-thriller Femme Fatale (2002). De Palma (2015) is a documentary about De Palma's life and films.
---
Trailer here
---