---
Crew
Director – Herb Freed, Screenplay – Herb Freed & Anne Marisse, Story – David Baughn, Producers – David Baughn & Herb Freed, Photography – Daniel Yarussi, Music – Arthur Kempel, Makeup Effects – Jill Rockow, Art Direction – Chris Henry.
Cast
Christopher George (Coach George Michaels), Patch McKenzie (Anne Ramstead), Michael Pataki (Principal Guglione), E. Danny Murphy (Kevin Badger), E.J. Peaker (Blondie), Carmen Argenziano (Detective Halliday), Richard Balin (Roberts), Hal Bokar (Ronald Corliss), Denise Cheshire (Sally), Billy Hufsey (Tony), Linnea Quigley (Dolores), Virgil Frye (Deputy MacGregor), Beverly Dixon (Elaine Ramstead)
---
Plot
At Midvale High School, student Laura Ramstead dies due to overexertion during a school track event. Several months later, her sister Anne, who is serving in the Navy, takes leave to return to town to accept graduation on Laura's behalf. As Graduation Day nears, somebody starts killing the members of Coach Michaels' athletics team, appearing to be punishing those responsible for Laura's death.
---
Graduation Day was one of the numerous slasher films that came out during the early 1980s in imitation of the success had by Halloween (1978) and Friday the 13th (1980). Many of these appropriated a holiday date (or the date of some notable event – given that 'Graduation Day' is not an actual holiday in the US) as part of their title. See also the likes of Christmas Evil/You Better Watch Out (1980), Mother's Day (1980), Prom Night (1980), Happy Birthday to Me (1981), Hell Night (1981), My Bloody Valentine (1981), New Year's Evil (1981), Silent Night, Deadly Night (1984), April Fool's Day (1986) and Rush Week (1989).
Graduation Day has a number of similarities to Final Exam (1981), which came out only one month later. Both are set in a college environment (this is set in a high-school and Final Exam takes place at a university) with a killer slaughtering their way through the campus where remarkably enough nobody seems to notice students going missing and/or consider the need to close the school to protect life.
The money to make Graduation Day was raised by preselling it to theatres (interestingly no production company is listed on the credits – while modern distribution rights are owned by Troma). Unfortunately, the film is deadly dull in all respects. Director Herb Freed's pacing is slow. Most of the slasher set-pieces fail to take place with any kind of tension.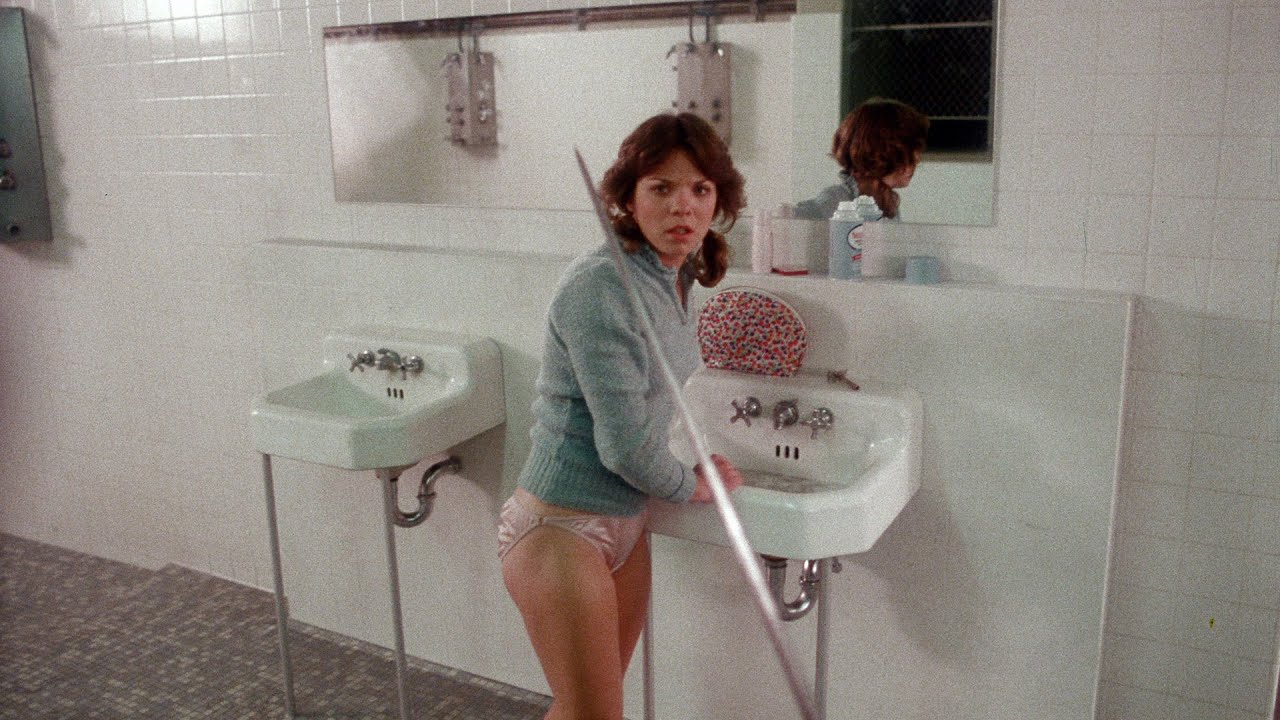 What also does not help the film any is the stroboscopic editing that kicks in whenever one of the killing sequences takes place. Things do perk up slightly in the later sections of the film and Freed directs some passably okay scenes as the fairly lowered standards of the slasher film go, although even then we get a laughably unchoreographed fight between Patch McKenzie and the killer.
The film does at least offer some interesting casting. The top-lined name is Christopher George as the school coach whose bullying methods of inspiring students would probably not get PTA approval these days. Rather amusing is the performance from Michael Pataki – Pataki is an actor who looks far more suited to being cast in a Mafia film and gives an amusingly sarcastic performance as the principal who is trying to avoid parents concerned about their missing children. Among the later to be famous names are Carmen Agenziano as the investigating detective and a then unknown Linnea Quigley as one of the student/victims who seduces her teacher. There is also a rather intense performance from Hal Boker as Patch McKenzie's stepfather.
Herb Freed is a director who has made a number of other genre films including the likes of Haunts (1977), Beyond Evil (1980) and Paradise Lost (1999), as well as a handful of action films and thrillers.
---
---