aka A French Vampire in America
---
USA. 1992.
Crew
Director – John Landis, Screenplay – Michael Wolk, Producers – Leslie Belzberg & Lee Rich, Photography – Mac Ahlberg, Music – Ira Newborn, Visual Effects – Syd Dutton & Bill Taylor, Special Effects Supervisors – Michael & Roy Arbogast, Bill Lee, Richard Lopez & John Milinac, Makeup Effects Supervisor – Steve Johnson, Production Design – Richard Sawyer. Production Company – Warner Brothers.
Cast
Anne Parillaud (Marie), Anthony LaPaglia (Joe Gennaro), Robert Loggia (Sal 'The Shark' Macelli), Don Rickles (Emmanuel Bergman), David Proval (Lenny), Elaine Kagan (Frannie Bergman), Chazz Palminteri (Tony)
---
Plot
Marie, a French vampire, is bored. After reading about the latest Mafia killing in the paper, she decides to treat herself by 'eating Italian'. She allows several Mafioso to pick her up then rips their throats out, leaving each body disguised as a Mafia hit. However, when she picks up Mob boss 'Sal the Shark' Macelli, he escapes. Infected by her bite, Sal becomes a vampire and proceeds to turn his lackeys into vampires with the intent of creating a Mafia Family of vampires. Marie teams up with mortal undercover cop Joe Gennaro to stop Sal, although during the process finds herself falling for Gennaro.
---
A decade before making Innocent Blood, director John Landis made An American Werewolf in London (1981). With American Werewolf in London, John Landis gave the hackneyed werewolf genre a shot in the arm by transplanting Lon Chaney Jr et al into a modern world with the lead character suddenly forced to regard the hoary old joke as something real. With Innocent Blood, John Landis attempted to do the same for the vampire genre. Certainly, the American Werewolf connection was not lost when it came to marketing Innocent Blood where it was retitled A French Vampire in America in Australasia.
Unlike An American Werewolf in London, here Landis seems less interested in directly attempting to place the vampire in modern surroundings. This may well be because so many other films – Fright Night (1985), Near Dark (1987), The Lost Boys (1987) et al – had already beaten him to the punch. Landis has also toned down the bizarrely surrealistic humour that ran throughout American Werewolf and the result is a better, more controlled, more character driven film, although one that failed to enjoy American Werewolf's success.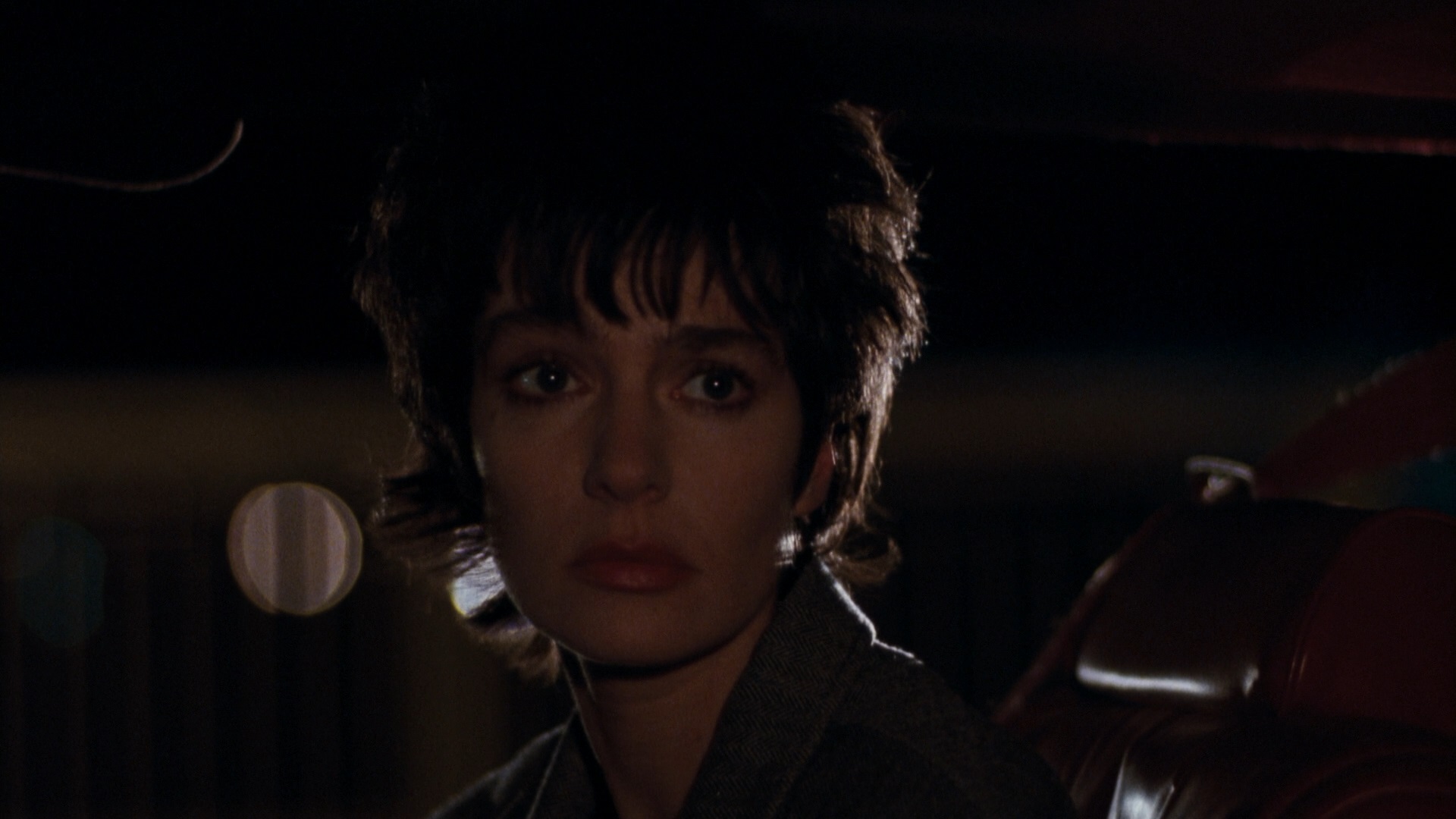 When it comes to horror, John Landis, with the strong backing of several effects houses, does not pull punches and offers up some strong and often bizarre imagery. There is a scene in the opening few moments where Anne Parillaud rips out a Mafia hood's throat in a parked car that holds a strong jolt – Landis throws in the incongruous image of Parillaud sitting up with blood over her lower face to fix her makeup then turning to blow the body away with a shotgun to cover up evidence.
There are some fine showcase effects sequences, including several bloodthirsty throat rippings and a particularly good sequence where a vampirized Don Rickles burns up after a nurse inadvertently opens the curtains and lets daylight in. The one effect that becomes more annoying than effective is the glowing eyes that are made to signify everything from the vampire's bloodthirst to passion – it is a physical effect that seems designed more to technically show-off the fact that the makeup people can create contacts that glow different colours than it necessarily adds anything to the scenes.
Robert Loggia gives a great performance wherein he pulls all stops out and let go with a considerable lack of restraint. The performance he gives in the opening scenes where he deliberates over two people who have been double-dealing him maintain a menacing balance of threat and disarmingly friendly humour. Anne Parillaud brings a coquettish, almost child-like, French waifishness to the part. The costume and makeup people have given her a tousled Betty Blue (1986) sophistication that suggests all of a playful sexuality, deceptive innocence and an open kind-heartedness. The growing relationship between her and Anthony LaPaglia is one of the best parts about the film, despite LaPaglia's considerable stiffness. Landis includes a daring love scene where she offers to make love to him, puts his handcuffs on to ensure she does not attack him and then, naked, bows submissively on the bed.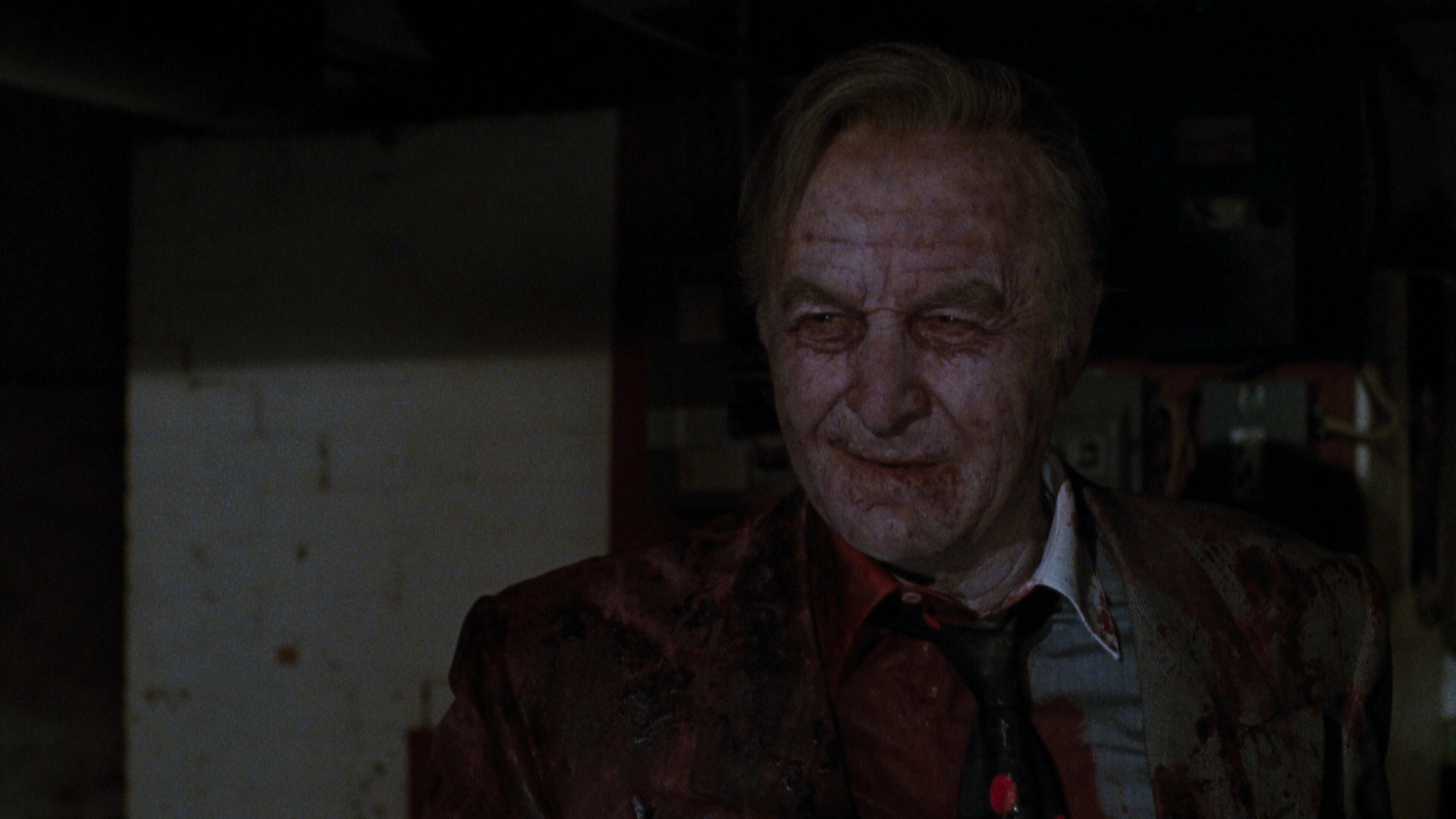 John Landis indulges in a number of his familiar in-jokes. There are appearances from regular Landis cameo-makers Frank Oz and Forrest J. Ackerman to actual acting appearances from genre directors Dario Argento and Sam Raimi and cult makeup man Tom Savini. The background of the film is packed with in-references – scenes from both the Bela Lugosi and Christopher Lee versions of Dracula, a Hitchcock cameo from Strangers on a Train (1951), and, in lieu of the gorilla that usually makes an appearance somewhere in a Landis film, a scene from Phantom of the Rue Morgue (1954). Most amusing though are the end credits which credit Lugosi and Lee as Dracula, Hitchcock as the 'Man with a Cello' and Charles Gemora as the ape. The credits also thank Bram Stoker for inspiration and the end disclaimer states that no inference should be made to any vampires living or dead.
John Landis has had a number of other genre films including:- the monster movie parody Schlock (1973), An American Werewolf in London (1981), the infamous first segment of Twilight Zone – The Movie (1983), the famous MTV video for Michael Jackson's horror movie homage Thriller (1983), the lame spy comedy Spies Like Us (1985), episodes of Amazon Women on the Moon (1987), the gonzo comedy The Stupids (1996), Blues Brothers 2000 (1998) and a comedy version of the true-life grave robbers Burke & Hare (2010). Landis has also produced various genre tv series such as Weird Science (1994-6), Honey I Shrunk the Kids (1997) and The Lost World (1999).
---
---