---
Crew
Director/Screenplay – Larry Cohen, Producers – Robert Katz & Moctesuma Esparasa, Photography – Jacques Haitkin, Music – Jay Chattaway, Special Effects Supervisor – Kevin McCarthy, Makeup – Rob Benevides, Production Design – Lester Cohen. Production Company – Epic Productions/Sarlui-Diamant/Esparasa-Katz Productions.
Cast
Eric Roberts (Josh Baker), Megan Gallagher (Sandra Malloy), James Earl Jones (Lieutenant Spencer), Red Buttons (Elias Zacharai), Richard Bright (Detective McClosky), Eric Braeden (The Doctor), Janine Turner (Cheryl)
---
Plot
Comic-book artist Josh Baker tries to chat up a beautiful girl he meets on the street only for her to faint. An ambulance arrives and she is whisked away. However, when Josh tries to find what happened to her he can find no record of her being admitted at any hospital. He becomes obsessed with finding the girl. In doing so, he stumbles onto the scheme of a scientist who is using an ambulance to abduct diabetic women to become subjects in illicit experiments.
---
The films of Larry Cohen – which include the likes of It's Alive (1974), God Told Me To/Demon (1976) and Q: The Winged Serpent (1982) – are usually ingenious and wittily quirky efforts of great originality made on B-budgets. (Cohen states the film here was inspired following a trip he made to the hospital in an ambulance, which proved to be a nightmare). However, The Ambulance was somewhat of a misfire from the usually inspired Cohen. Perhaps in recognition, The Ambulance would be Cohen's goodbye to genre films as director and he has directed only one other film subsequently, the Blaxploitation homage Original Gangstas (1996).
The Ambulance is fast paced. However, this does not fully carry it past Larry Cohen's willingness to skip roughshod over an enormous number of plot holes and frank incredulities that weaken the film almost entirely. One of the major plot points, for example, involves Eric Roberts being poisoned – but Cohen never deigns to explain how, why, or who did it, in fact never refers to the matter again in the film as soon as Roberts has recovered. Nor is it ever explained what the illicit medical experiments are about or why they require the kidnap of diabetic women.
Several times the plot depends on the ambulance with almost omniscient intuition turning up when one of the cast members falls ill or is beaten up, or people just happening to find the ambulance parked outside the very place they turn up to – at one point, it even appears in the middle of a disco dancefloor as though that is the most natural place in the world to park an ambulance. Perhaps Larry Cohen intended these amassings of improbability to be tongue-in-cheek but it creates a film that feels ludicrously implausible.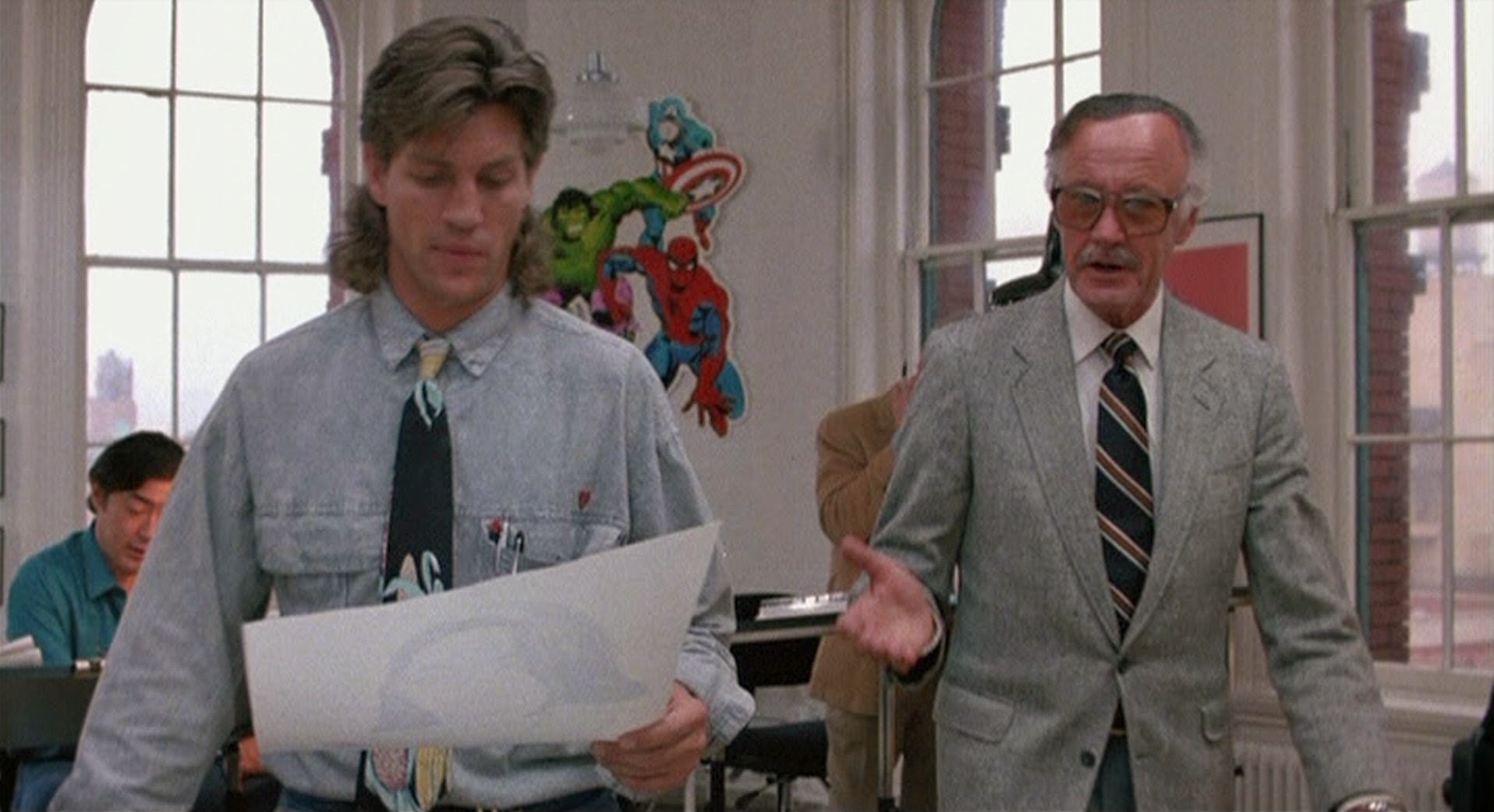 There are still a number of Larry Cohen's characteristically quirky eccentricities flourish to be found – like James Earl Jones's death scene, which is measured by the continued involuntary chomping of peanuts that slows down as he eventually expires. Everybody gives amusing performances, especially Red Buttons. With his lazily, laidback Southern drawl, Eric Roberts is miscast as the sensitive put-upon average guy that the film requires he be. Roberts' comic-book character works for Marvel Comics and the film was shot in the Marvel offices and contains a cameo from Stan Lee.
Larry Cohen's other genre films are:– the killer mutant baby film It's Alive (1974), the bizarre alien messiah film God Told Me To/Demon (1976), It Lives Again/It's Alive (1978), the werewolf comedy Full Moon High (1982), the monster movie Q – The Winged Serpent (1982), the sentient fast food takeover film The Stuff (1985), It's Alive III: Island of the Alive (1987), A Return to Salem's Lot (1987) and the witch comedy Wicked Stepmother (1989). Cohen's other genre scripts include all of the episodes of the alien invasion tv series The Invaders (1967-8), the psycho-thriller Daddy's Gone A-Hunting (1969) and the psycho artist film Scream, Baby, Scream (1970). These days Cohen has gone into seeming retirement as a director and his only work consists of screenplays for the Maniac Cop series beginning with Maniac Cop (1988), various Ed McBain's 87th Precinct tv movies, the original story for Abel Ferrara's remake of Body Snatchers (1993), the stalker film The Ex (1996), Uncle Sam (1997) about a patriotically minded undead Gulf War veteran, the hilarious psycho sperm donor film Misbegotten (1997), and occasional A-budget cinematic releases like Guilty as Sin (1993), Phone Booth (2002), Cellular (2004), Captivity (2007), the remake of It's Alive (2008) and the remake of It's Alive (2008). King Cohen (2017) is a documentary about Cohen and his films.
---
---