---
Crew
Director/Screenplay – Bernard Girard, Based on the Novel by Andrew Lyttle, Producer – Reed Sherman, Photography – Reginald Morris, Music – Dominic Frontiere, Art Direction – Cameron Porteous. Production Company – Penthouse Pictures Inc.
Cast
Robert Culp (John Blake), Samantha Eggar (Joanna Blake), Sheila Sullivan (Laura Baxter), Mike Lane (Fats), Clarence 'Big' Miller (Jimmy), Sue Hathaway (Mary), Ted Greenhalgh (Hugh)
---
Plot
John Blake is a successful architect in a firm he runs with his brother. He decides he wants to get away from the city life. He and his wife Joanna move into the countryside to take residence at The Grove, a house built by John's great-grandfather. John hires locals and begins renovating but the supervisor Jimmy says that John's great-grandfather The Colonel is not happy with this. John hears voices telling him to get out. This serves to amplify tensions between him and Joanna who is not happy being there.
---
A Name for Evil is almost an interestingly obscure film. The IMDB reports that it was originally made in 1970 where it was purportedly intended as a thriller/satire of modern society. However, original distributor MGM decided the film was not releasable and shelved it. It was picked up by the film releasing arm of Penthouse magazine and recut with more of an emphasis on the horror elements.
I am not completely convinced about these claims. For one, the original 1947 book by Andrew Lytle that the film is based on is intended as a ghost story from the outset so that element was always there. What has come in that is not in the book is a message that rewrites the story for the 1960s/70s generation about abandoning the city life and discovering Free Love in nature, the aspect that clearly interested Penthouse. (It may simply be that the IMDB poster's claims were mistaken about Penthouse's intent).
The film was directed and written by Bernard Girard (1918-97), a director who had worked mostly in television since the early live days. Girard had made a handful of theatrical films with The Green-Eyed Blonde (1957), Ride Out for Revenge (1957), As Young As We Are (1958), The Party Crashers (1958), Dead Heat on a Merry-Go-Round (1966), which contains the first ever screen appearance of Harrison Ford, and one other horror film with The Mad Room (1969). A Name for Evil would be Girard's second-to-last film.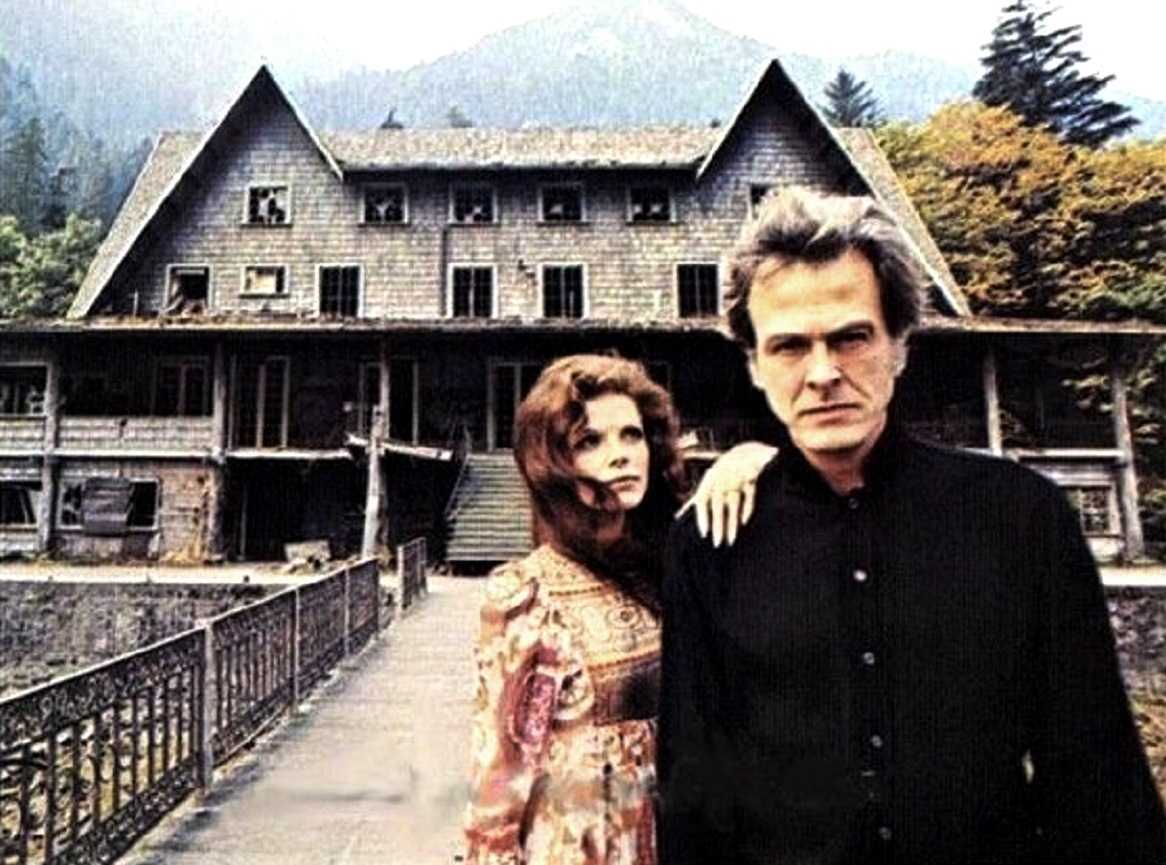 For once, I am sympathetic to a distributor's desire to shelve a film. A Name for Evil – even in the re-edited version we have here – is dreary. Much of the show is taken up with Robert Culp arriving at the home in the woods and scenes of him wandering around the half-renovated house. Wife Samantha Eggar is alternately not happy at being dragged away from her city life or is trying to make the best of the situation. There are also various interactions with construction supervisor Clarence 'Big' Miller – the one other acting performance from Big Miller, the blues singer who played the title character in the Canadian witty B-movie homage Big Meat Eater (1982) – who is certain 'The Colonel' is not happy with them renovating the house.
There appear to have been attempts made to spice things up in the editing. During the early scenes with Robert Culp in the city, there are some random repeated flashes of a stripper dancing. During the scenes with Robert Culp wandering through the house, we have a voice saying "Go away", which feels as though it has been dubbed over onto scenes that are otherwise not spooky at all. Aside from the strange ending (more on that in a minute), the voice and Big Miller's vague intimations that The Colonel is not happy with what is going on, these are the only indications that A Name for Evil is a horror film at all. Which must have been a major letdown for the audiences of the day.
All of that said, the film suddenly perks up around the 50-minute mark. There is a surreal scene where Robert Culp steps outside for a breath of air at night and finds a white horse there. He mounts the horse and rides into town, riding right inside the local bar where he falls off and is dragged into the midst of a group of dancers. Things become even more surreal as the dancers shed their clothes and Culp passes through lines of choreographed nude bodies. This becomes an orgy that spills over into the woods outside where Culp heads off to liaise with Sheila Sullivan. In a later tryst, they swim nude under a waterfall, while the camera conducts some artful shots of them together reflected through water.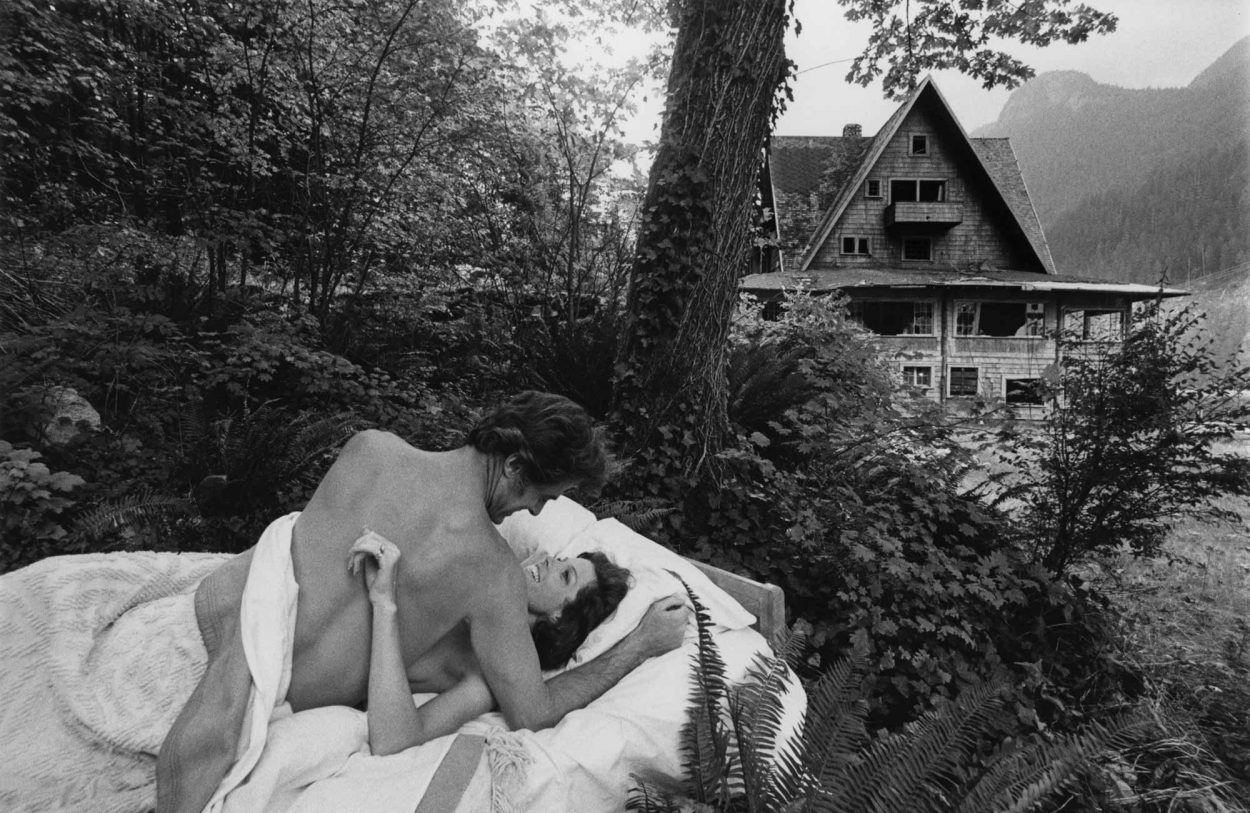 These scenes have an hallucinogenic quality that was pure 1960s psychedelia. In so doing, A Name for Evil reveals its true colours as a hippie fantasy. It is one in which a successful man drops out of mainstream life – signified by him throwing that symbol of 1960s middle class aspiration, a colour tv set, down the ravine beyond his patio in the opening scenes – and then goes to live among nature where he sheds his clothes and eventually finds free love with a Flower Child away from the confines of an unhappy marriage.
Although the scene when Robert Culp returns home after his tryst reveals that love among the Flower Children and naturists is not quite all it is cracked up to be. While Culp reports being in town the previous night, wife Samantha Eggar remembers him coming into their bed and having rough sex. We are not certain if that was someone else – possibly The Colonel? – or there exists two parallel versions of events in some strange dream fugue state. Whatever the case, the film does nothing to clear this up.
[PLOT SPOILERS] The film reaches a bizarre out of the blue ending where for no clear reason everyone turns psycho. Samantha Eggar slashes Robert Culp with a razor. He responds by beating her and then throwing her out the window down a ravine – which is strangely enough the same ravine where he threw the tv set in the opening scenes. The film closes on a funeral being held, although it is not clear whose.
---