aka Bind
---
Crew
Directors – Dan Walton & Dan Zachary, Screenplay – Ken King, Story/Producer – Dan Walton, Photography – Gabriel Medina, Music – Chris Gestrin, Makeup Effects – Nikki Blais, Mike Fields, Amanda Kuryk & Matt Lutz. Production Company – Moviehouse Pictures
Cast
Darren Matheson (Ben Harrison), Lynn Csontos (Carol), Eliza Faria (Alyssa), Mackenzie Mowat (Zoe), Nathanael Vass (Teddy Corbett), Deborah Finkel (Donna McCreedy), Morgan Lindsay Lane (Joan), Sierra Pitkin (Sarah Thompson)
---
Plot
Ben Harrison buys a house that is being offered cheap by his friend Teddy. He moves in with his wife Carol, her teenage daughter Alyssa from another marriage, and his and Carol's mutual daughter, the younger Zoe. The crazy-seeming Donna McCreedy tries to warn them that the building is the former Carrington Orphanage where young Sarah Thompson slaughtered three other children during a birthday party back in 2004. Soon after moving in, the others begin to experience spooky phenomena. However, Ben has sunken all of his money into the house and will hear nothing of this. As the others become fearful and want to leave, the house exerts a hold on Ben's mind and causes him to turn brooding and murderous.
---
American Conjuring is a film co-directed by Dan Zachary, who had previously solo directed the horror film Darkest Hour (2005), and newcomer Dan Walton. It was originally called Bind but in wide release was retitled American Conjuring in a clear attempt to jump on board the success of The Conjuring (2013) and The Conjuring 2 (2016). You cannot help but notice that being Canadian-made, this renders the 'American' part of the title redundant.
American Conjuring is less a haunted house than something that falls in the same vein as The Amityville Horror (1979) – what you could call a Sinister House, one that exerts a bad influence on those present, especially (as in both films) causing the husband of the household to become brooding and begin killing.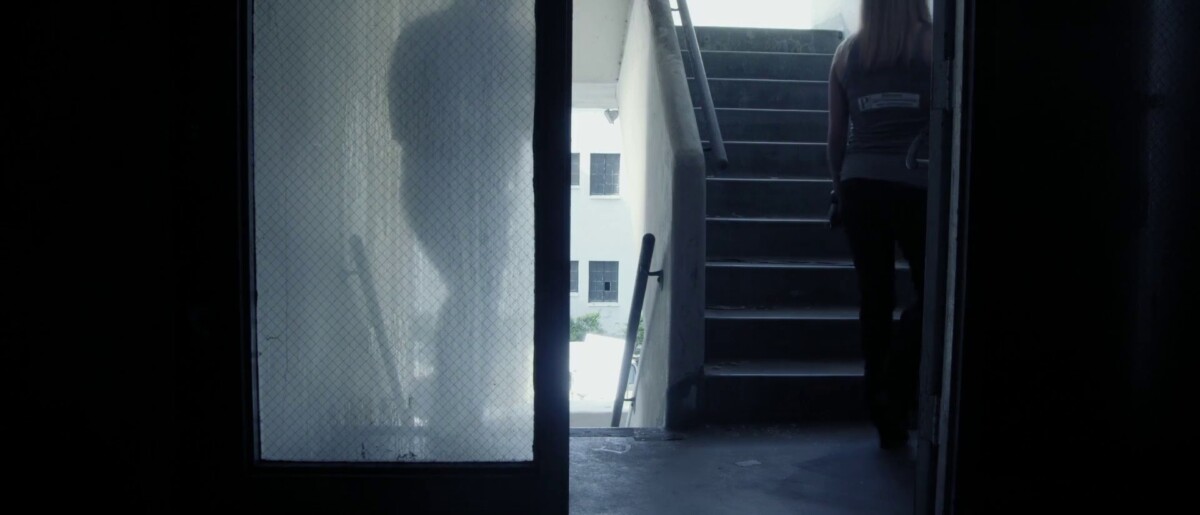 American Conjuring is not a very good film. The acting and dialogue often feels awkward. In the introductory scenes, you are less taken by the performances than you keep thinking what a dysfunctional family it is the way in that Darren Matheson exerts a domineering control over everybody and brooks no dissent, while mother Lynn Csontos meekly goes along with it. The scares are nothing special. The scene where Darren Matheson encounters a woman in the bath seems to have been directly copied from The Shining (1980).
The film does perk up during the latter third, which has Darren Matheson alone in the house and descending into a disturbed and murderous state. The effectiveness of this is however ruined by a silly, credibility-stretching ending where the women gain their comeuppance.
---
---