---
Crew
Director – Tony Williams, Screenplay – Tony Williams & Michael Heath, Producer – Robert Le Tet, Photography – Gary Hansen, Music – Klause Schulze, Special Effects – Chris Murray, Makeup – E. Fardon, Art Direction – Richard Francis & Nick Hepworth. Production Company – SIS Prods Pty Ltd/Filmco Ltd/Film House.
Cast
Jackie Kerin (Linda Stevens), John Jarratt (Barney), Gerda Nicolson (Connie), Alex Scott (Dr Barton), Charles McCallum (Lance Cooney), Vince Deltito (Nico), Robert Ratti (Kelvin), Bernadette Gibson (Rita/Mrs Ryan)
---
Plot
Linda Stevens inherits the Montclare Retirement Home following the death of her mother. Almost as soon as she arrives, the home is targeted by someone who is killing the geriatrics. Someone also appears to be following Linda. The identity of the agency behind the attacks would seem to lie in the secrets that Linda comes to discover about her mother's past.
---
Next of Kin – not to be confused with the better-known Patrick Swayze action film Next of Kin (1989) – is a little-known Australian thriller. It did receive some reasonable notices when it came out but was hardly seen by the general public. New Zealand-born director Tony Williams had previously made the equally little-seen NZ drama Solo (1978), but has done nothing at all since.
Next of Kin was sold as a slasher film, after the vogue that was at its height around the time with films like Halloween (1978) and Friday the 13th (1980). However, excepting in the last few minutes, Next of Kin belongs more to a genre that is far older than the slasher film – the psycho-thriller genre. Indeed, the ancestors of Next of Kin stretch as far back as Old Dark House thrillers like The Bat (1926) and The Cat and the Canary (1927). Jackie Kerin is a modern descendant of Laura La Plante in the The Cat and the Canary. Here she is stalked through a retirement home instead of a big, shadowy old manor but in all other ways Next of Kin is a standard Old Dark House thriller. There are even creaky old plot devices about diaries left by the mother and mad relatives in disguise, which are all standard elements of the Old Dark House genre.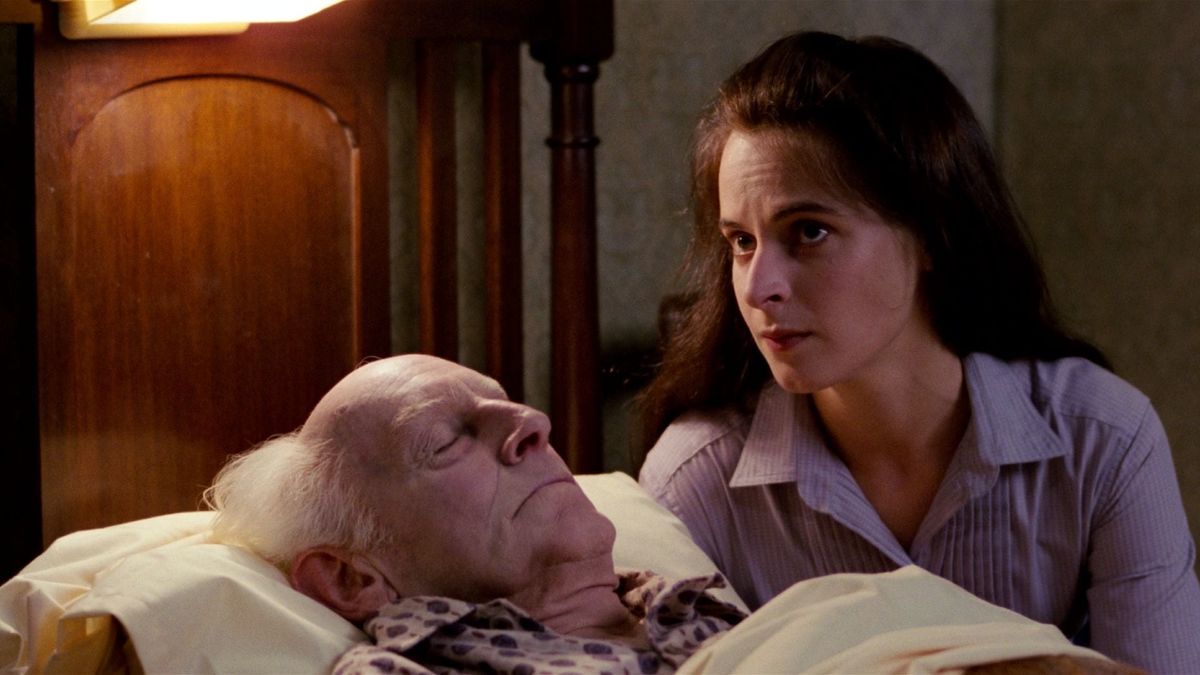 Certainly, Next of Kin is directed with a good deal more atmosphere than usual for a slasher film – like the moment when Charles McCallum unwittingly steps on a drowned face as he goes to get into the bath, or the image of an eye being stabbed through a keyhole. Quentin Tarantino calls it one of his favourite Australian films.
However, the reliance on an elliptical story, which unfolds slackly, makes Next of Kin slow moving. An inexpressive electronic score does not help either. Nor are logic and conviction high points of the script, which requires diaries conveniently left about open to just the right page and one physiologically absurd scene wherein a person's blood becomes the water spouting out of a fountain.
None of the cast much went on to do anything of note again. The one name that does stand out is that of John Jarratt who plays Jackie Kerin's boyfriend who later went on to to perfect the role of the psychopathic Mick Taylor in Wolf Creek (2005)
---
---