---
Crew
Director – Anthony Perkins, Screenplay – Charles Edward Pogue, Producer – Hilton A. Green, Photography – Bruce Surtees, Music – Carter Burwell, Special Effects – Louis R. Cooper, Dan Lester & Karl G. Miller, Makeup – Michael Westmore, Production Design – Harry Bumstead. Production Company – Universal.
Cast
Anthony Perkins (Norman Bates), Diana Scarwid (Maureen Coyle), Jeff Fahey (Duane/Duke), Roberta Maxwell (Tracy Venable), Lee Garlington (Myrna), Hugh Gillin (Sheriff Hunt), Gary Bayer (Father Bryan), Virginia Gregg (Voice of Mother)
---
Plot
Nun Maureen Coyle is suicidal at having lost her faith. Her attempt to jump from a bell tower accidentally causes another nun's death and she leaves the convent, wandering through the countryside until she eventually comes to the Bates Motel. There Norman is stricken with the resemblance between her and Marion Crane. Overcome, Norman dons wig and dress and goes to kill her in the shower, only to find she has slit her wrists, whereupon he becomes her saviour and calls the paramedics. After Maureen is released from hospital, Norman invites her to stay back at the motel and they begin a cautious romance. Meanwhile, somebody else at the motel is killing the guests.
---
Alfred Hitchcock's Psycho (1960) is a genuine cinematic landmark and is probably the most parodied and quoted film ever made. Universal waited until Hitchcock was in the grave before they okayed the making of Richard Franklin's Psycho II (1983). Psycho II was a more than reasonable film that was extremely respectful to the original. However, by okaying Psycho II, Universal started things started on a slippery slope that eventually turned Psycho into yet another Roman numeral horror franchise.
Norman Bates himself, Anthony Perkins, was allowed to direct Psycho III here, which met with an almost universally negative response. That was not enough to stop Universal then making Bates Motel (1987), a unsold tv pilot wherein Norman dies and Bud Cort inherits the motel; followed by the cable movie Psycho IV: The Beginning (1990), which fruitlessly tried to tell a Norman Bates origin story; the bizarreness of Psycho (1998), Gus Van Sant's shot-for-shot remake of the original; Hitchcock (2012) about Alfred Hitchcock and the making of the original; and the tv series Bates Motel (2013-7) starring Freddie Highmore, a modernised version that tells the story of Norman Bates's childhood.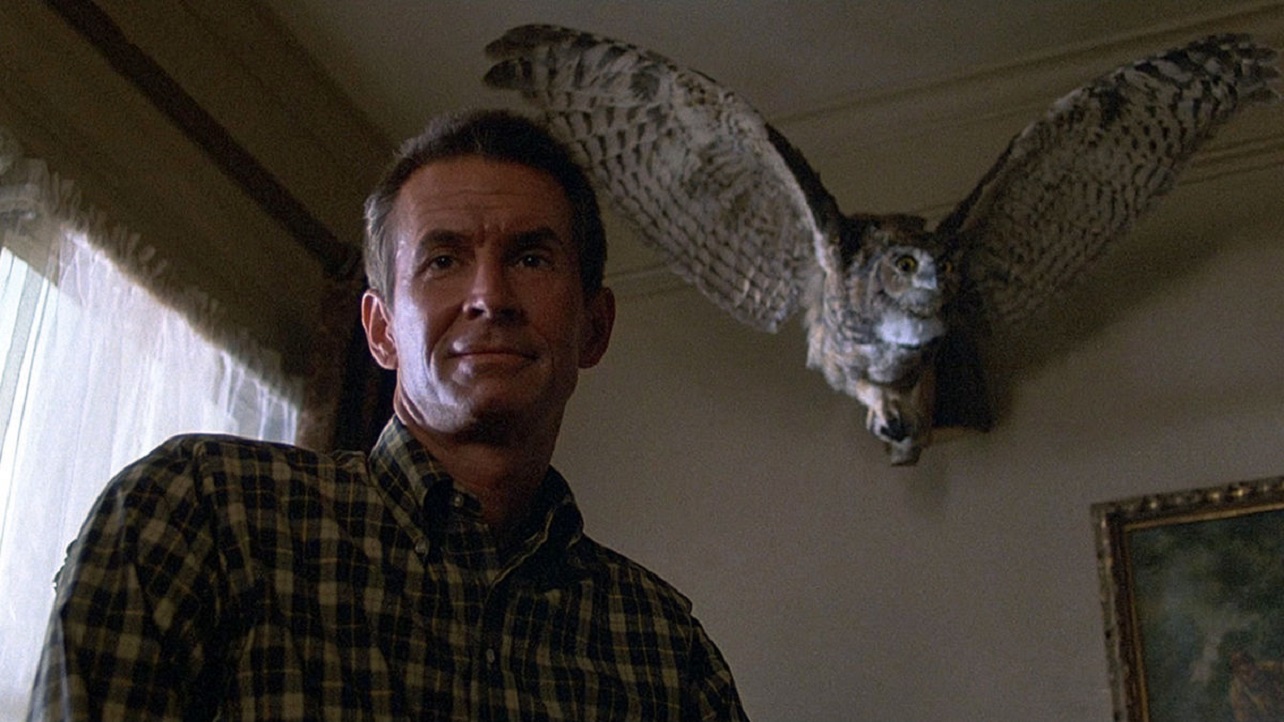 Despite its numeric title, Psycho III is better than one might think. In the director's seat, Anthony Perkins makes an assured, even at times dazzling debut. There are some very nice cinematographic set-ups and often stunning cuts between scenes. Perkins proves extraordinarily playful, even including a restaging of climactic fall from the tower from Hitchcock's Vertigo (1958) in the opening moments. He certainly shows off at times, as though determined in his possibly one chance in the director's seat to use every visual effect at his disposal.
In one dazzling and probably quite blasphemous move, he manages to combine a restaging of the shower murder with a vision of the Virgin Mary, wherein Norman enters the shower room just as Diana Scarwid attempt to commit suicide, where the sudden sight of him in drag holding a knife to her becomes a vision of the Virgin Mary holding a crucifix and the point she suddenly regains her lost faith. The juxtapositions of symbolism in the scene are as extraordinary as they are outrageous.
Where the film falters is in screenwriter Charles Edward Pogue's failing to structure its script as a mystery like both the original and previous sequel did. It feels merely like a linear series of happenings that have been shuffled around like a deck of cards. Certainly, Pogue plays with interesting ideas – the aforementioned Catholic imagery, the similarity between Maureen and Marion Crane – but the lack of a psycho-thriller structure underneath leaves little for Anthony Perkins the director to play jack-in-the-box with in terms of surprises. Pogue does develop a romance for Norman but the disposal of the other character just at the point when it starts to get interesting is a severe miscalculation that leaves the film on a big downer from which it never recovers.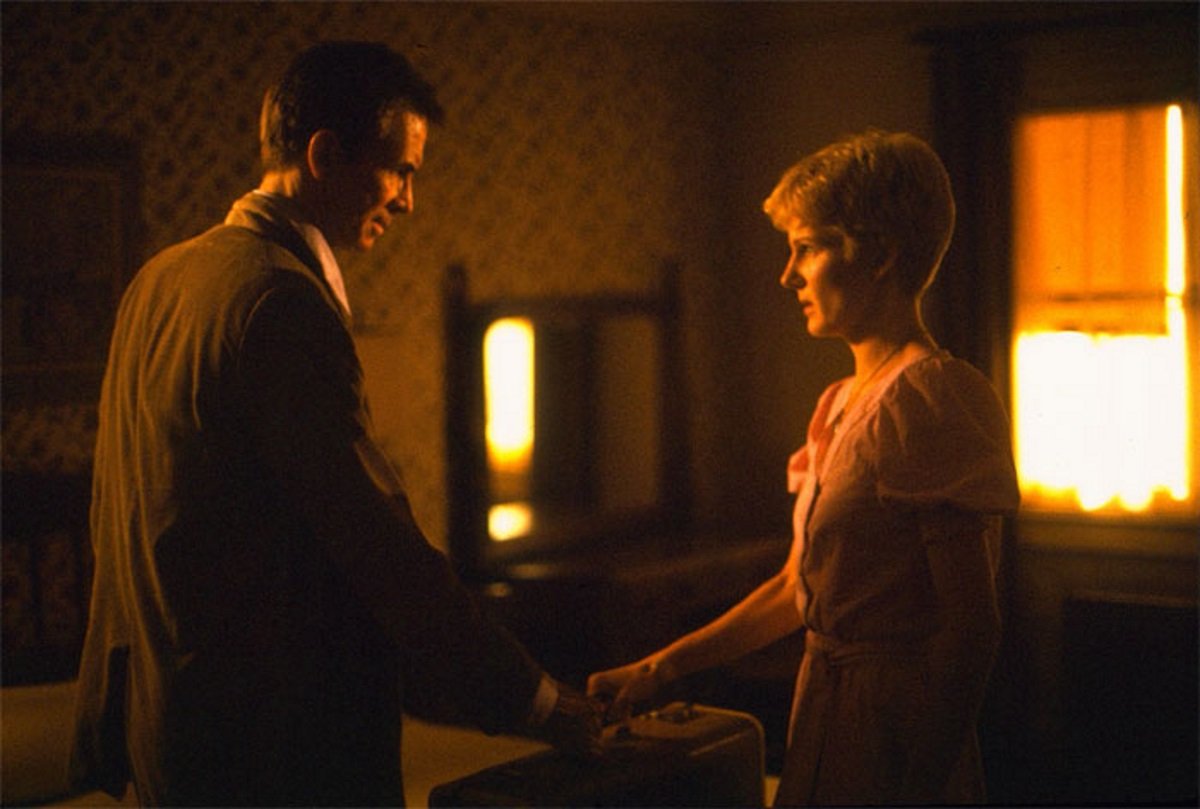 Pogue's other dubious contribution is in winding the black humour up to a campy level. Norman offers up ominous lines: "Nobody stays here long," or "I've seen it worse," in reference to the mess that Maureen made in the bathroom during her suicide attempt. Even Hitchcock would surely have balked at the final image that Perkins goes out on of Norman clutching his mother's mummified hand.
Anthony Perkins's only other outing as director was Lucky Stiff (1989), a black comedy about a cannibalistic family. Perkins died in 1992 of AIDS-related illnesses. Screenwriter Charles Edward Pogue went onto write a number of other genre screenplays, including The Hound of the Baskervilles (1983), David Cronenberg's remake of The Fly (1986), DragonHeart (1996), Kull the Conqueror (1997) and Hercules (tv mini-series, 2005).
---
Trailer here
Film available online in several parts beginning here:-
---