---
Crew
Director/Screenplay – Vikram Bhatt, Dialogues – Girish Dhamija, Producers – Mukesh Bhatt, Bhushan Kumar & Krishan Kumar, Photography – Manoj Soni, Music – Jeet Gannguli & Sangeet-Siddarth Haldipur, Background Score – Raju Singh, Lyrics – Kausar Munir & Rashmi Virag, Visual Effects – Pixel Digital Studios (Supervisor – Yatin Tamhane), Special Effects – Daniel Pavulescu, Production Design – Oana Marinescu. Production Company – Pooja Entertainment/T Series Films/Visheshi Films.
Cast
Gaurav Arora (Rehaan Khanna), Kriti Kharbanda (Shaina Khanna), Emraan Hashmi (Aditya Shrivastava), Hargun Grover (Aman), Suzanna Mukherjee (Shreya), Ashwath Bhatt (Triok Shastri), Claudia Susanu (Gypsy Woman)
---
Plot
Rehaan Khanna and his newlywed wife Shaina move from Mumbai to Transylvania so that he can take a position as the head of a bank. Soon after they move into their apartment, Shaina begins to experience spooky phenomena. Rehaan then receives a call from Shaina in a panicked state in another town. After he brings her home, she begins to change and act in a more malevolent way. However, Shaina has also met her ex Aditya who tries to reconnect with her, warning her that Rehaan is not what he says and is guilty of murder. As Rehaan struggles with Shaina's increasingly disturbed state, he realises that she has become possessed by a strigoi.
---
Raaz (2002), an uncredited copy of What Lies Beneath (2000), was a reasonable hit in the rare field of the Bollywood horror film. Director Vikram Bhatt went on to direct a sequel with Raaz: The Mystery Continues (2009) and then allowed another director to handle the third film Raaz 3D (2012), before returning to make a fourth entry with Raaz Reboot here. None of the films are connected but all four centre around the plot involving a couple where one party becomes possessed in the course of having an affair and where one of the characters is always called Aditya.
It would be fair to say that The Exorcist (1973) was a hugely influential film on Vikram Bhatt. He has attempted to replicate it with both the Raaz and 1920 films and again here. Other Bollywood filmmakers have also drawn from the same source. What seems odd about this is how the cliches of a film that is so rooted in Catholicism and Christian ideas have become so popular in a country that is 80 percent Hindu in its beliefs.
Certainly, there is a climax here where Gaurav Arora finds himself by reciting from the sutras and is thus able to banish the malevolent presence. However, Raaz Reboot holds true to The Exorcist in many other respects, including bringing in an Eastern Orthodox priest to handle the initial exorcism. Interestingly, the possessing villain here also represents atheism and has several scenes during the climax where he taunts Gaurav Arora for God's absence before Gaurav finds the ability to defeat the menace by believing in love.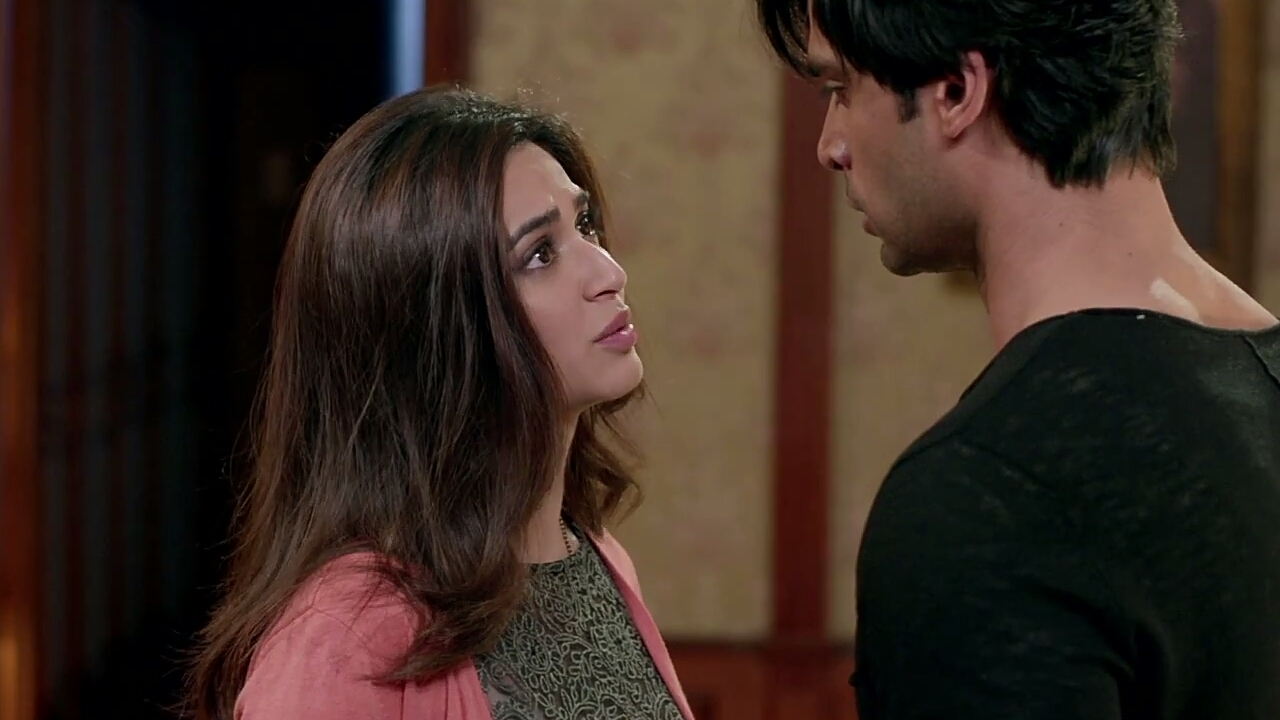 Vikram Bhatt trades in all the cliches inherited from The Exorcist – the possessed woman with a deep voice and cracked, hideous face; her levitating off the bed and causing objects to move; taunting the priest with knowledge of his sins; the big climactic battle of forces in the attempts to exorcise the possessing spirit. The score is frequently sent into overdrive by a thunderous rehash of the dark symphonics of The Omen (1976).
The film was also made on location in Romania – it is one of the few horror films set in Transylvania to actually shoot there – although it is not clear why this has been chosen perhaps other than tapping the association of Transylvania with vampire fiction. The film also has its undead spirit as a strigoi, a term taken from East European folklore, although uses it in its original intended meaning as a revenant as opposed to a vampire, as it is frequently misused by Westerners.
Vikram Bhatt gets in assorted schlocky jumps – eyeballs peering up out of bathroom sinks, bleeding laptops, corpses reaching out to snatch Kriti Kharbanda from under the bed. On the other hand, in comparison to the first Raaz, Bhatt has considerably polished his directorial style. The film comes with slick, fluid camerawork that makes frequently beautiful pictographic use of the Transylvanian locations. The interiors also take place in some particularly luxurious apartments.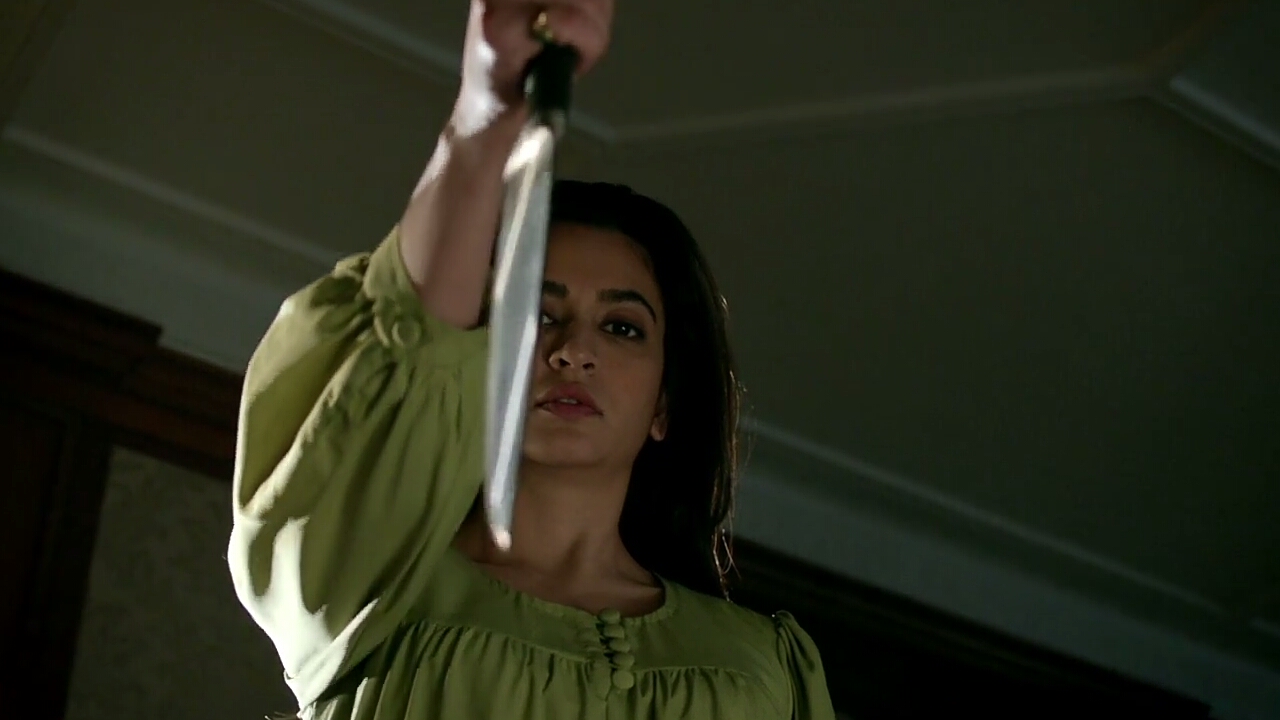 One of the criticisms levelled against Raaz Reboot, which befell a middling box-office reception, was that it was confusing. Contrarily, I found this was suddenly the point where the film started to become interesting. During its runtime, Bhatt makes several noticeable and quite dramatic reversals of point-of-view – from what starts out seeming a standard haunting/possession story to the abrupt about-face to make us think that Gaurav Arora is a murderer and then a further pull-the-carpet-out-from-under twist that reveals that all the assumptions we have made about Kriti Kharbanda and especially Emraan Hashmi were wrong.
The point where the film started to become rather interesting was [PLOT SPOILERS] the M. Night Shyamalan-esque revelation in mid-film that Aditya was a ghost and then the gradual uncovering of Gaurav's secret. The abruptness of the changes that Emraan Hashmi's Aditya makes, from the typical romantic love interest of a Bollywood film to a callous blackmailer is striking. It is a plot that Bhatt manages to swing around with quite a degree of dexterity.
Director Vikram Bhatt has been a prolific Bollywood director since the 1990s. Aside from directing the abovementioned Raaz sequels, Bhatt has also ventured into genre material with Fear (2007), the hit possession film 1920 (2008), Shaapit: The Cursed (2010), Haunted 3D (2011), Dangerous Ishhq (2012), Creature (2014), Mr X (2015), 1921 (2018) and Ghost (2019).
---
Trailer here (no English subs)
---