---
USA. 2016.
Crew
Director – Zack Ward, Screenplay – James Cullen Bressack & Zack Ward, Producers – James Cullen Bressack, Kenneth Gust, Shahen Jordan, Shant Jordan, Ace Underhill & Zack Ward, Photography – John DeFazio, Music – Alex Csillag, Visual Effects – Synaptic VFX (Supervisor – Shant Jordan), Production Design – Casey Merritt & Spencer Plamondon. Production Company – Uncork'd Entertainment/Grit Film Works/Varnish Bros./Synaptic Studios/Brilliant Screen Studios.
Cast
Emily O'Brien (Rebecca Jordan), Adrian Gaeta (Todd Jordan), Zack Ward (Harold Stone), Sarah Ann Schultz (Francine Stone), Anna Harr (Katherine Vanderhurst), Pam Hyatt (Senior Linda Carruthers/Delia), Kristy Hill (Young Linda Carruthers/Delia)
---
Plot
Rebecca Jordan, a medical doctor at the local hospital, and her husband Todd have moved into a new house. They befriend their neighbours, the independently wealthy Harold and Francine Stone. Rebecca finds a teddy bear and inside it a diary from the girl who lived in the house previously but disappeared under mysterious circumstances. All around them, mysterious things begin to happen.
---
Zack Ward is better known as an actor. He has been on screen since he was a teenager in the 1980s and has racked up a surprising number of credits, if never many leading roles. These include parts in high-profile films such as Resident Evil: Apocalypse (2004) and Transformers (2007), although he is probably best known on this site as the anti-hero in Uwe Boll's Postal (2007).
Restoration marks Zack Ward's move into the director's chair. Around the same time, he has also produced End of the Road (2011), Monster Mutt (2011) and Don't Blink (2014), as well as writing the scripts for Bethany (2017), Circus Kane (2017) and The Terror of Hallow's Eve (2017). Ward can also be seen on screen here as the husband half of the next-door neighbours. Ward co-writes and co-produces with low-budget director James Cullen Bressack whose films Ward has appeared in ever since Blood Lake: Attack of the Killer Lampreys (2014).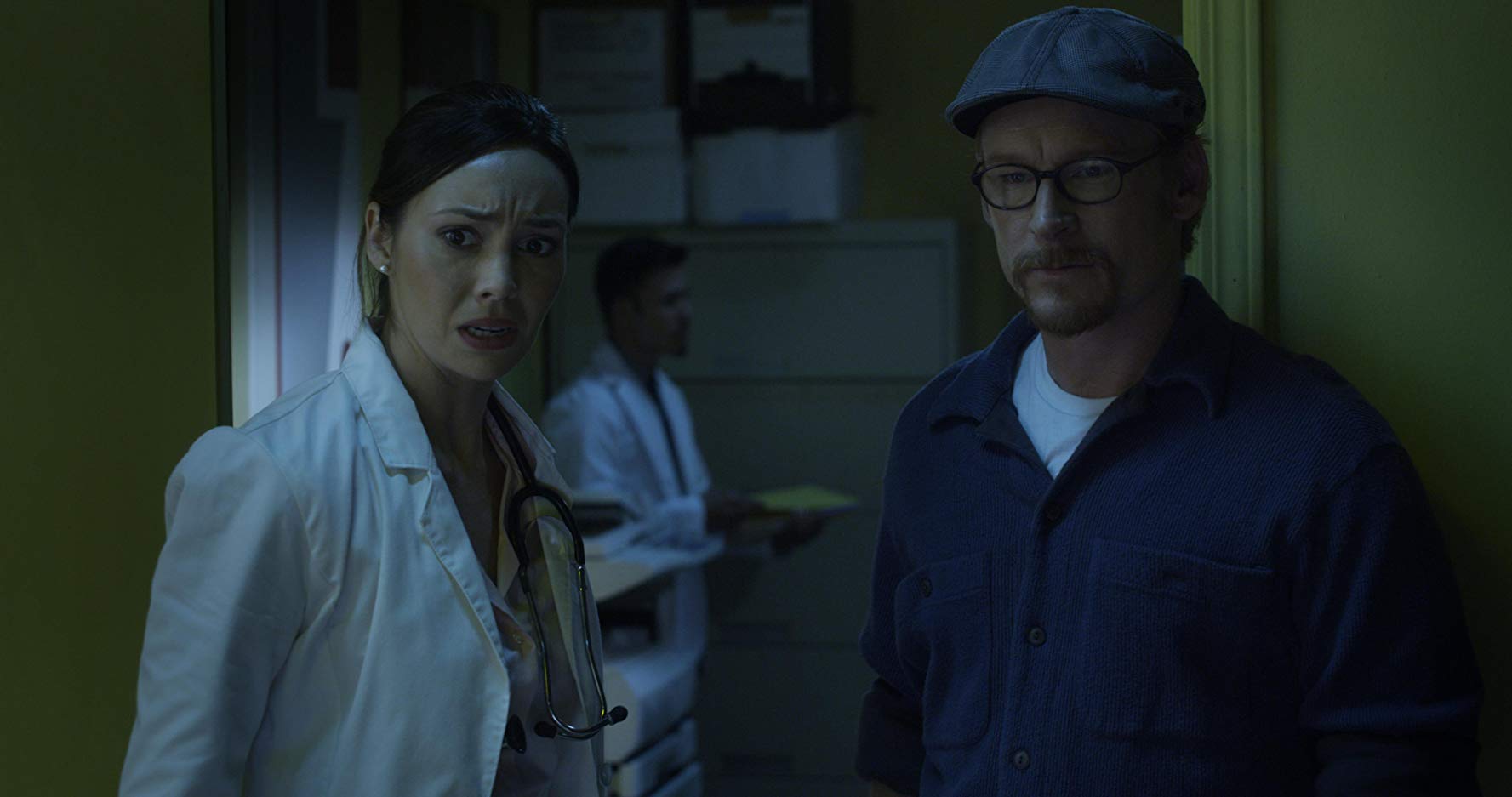 As a director, Zack Ward produces only routine scares. What becomes irritating in watching is that you can never get a handle on where the film is going. At the outset, it seems to be as though it is another haunted house drama. However, the elements that suggest such are revealed to be a red herring part way through.
The main problem with Restoration is that after Zack Ward loses interest in developing it out as a seeming ghost story, it is not clear what is going on for much of the film – just some vague possibly supernatural stuff. Emily O'Brien becomes obsessed with a diary and what happened to the girl that wrote it. This eventually resolves itself in an old hat body predation plot that we have seen it in numerous other films such as The Witches/The Devil's Own (1966), Brotherhood of Satan (1971), Nothing But the Night (1972) and Doctor Sleep (2002). Zack Ward does nothing exceptional with the material.
---
---