---
Crew
Director – Devanand Shanmugam, Screenplay – Matthew J. Gunn & Devanand Shanmugam, Producers – Simon Cummins, Pikki Fearon, Matthew J. Gunn & Devanand Shanmugam, Photography – Beatrice Delgado Mena, Music – Stewart Dugdale, Prosthetics – Kristian Mallett. Production Company – Swing of the Shovel Productions/Champagne Charlie Productions.
Cast
Loren Peta (Jill Scott), Michael Lieber (Mark Crowe), Christopher Craig (Henry Baker), Antonia Davis (Josephine Baker), Ben Ellis (Jason Scott), Vas Blackwood (Detective McQueen), Frederick Wolf (Detective Teller)
---
Plot
Mark and Jill find a perfect room for rent in the London home of aging couple Henry and Josephine Baker and move in. Jill is working but supports Mark who is none-too-successfully trying to pursue a career as a stand-up comic. However, once they have moved in, Mark starts to lose inspiration and spends all his time in bed and watching porn. They are driven crazy by the crying of the Bakers' never-seen baby. However, when Mark argues with the Bakers, things turn disturbing.
---
A Room to Die For was the second film for Devanand Shanmugam, a British director of Tamil origin. Shanmugam had previously made the crime drama Gangs of Tooting Broadway (2013) and before that had been directing commercials since the 1990s.
A Room to Die For is clearly shot on a low budget. The filmmakers have chosen an interesting location – a home somewhere in London that looks like a renovated church going by the exteriors. (From the lack of production designer's credit, you can assume that everything was shot on location). We follow Loren Peta and her layabout boyfriend Michael Lieber as they move into a room. Their elderly landlords prove unnervingly overfriendly and intrusive, while they are also constantly being interrupted by the sounds of the couple's never-seen infant child crying.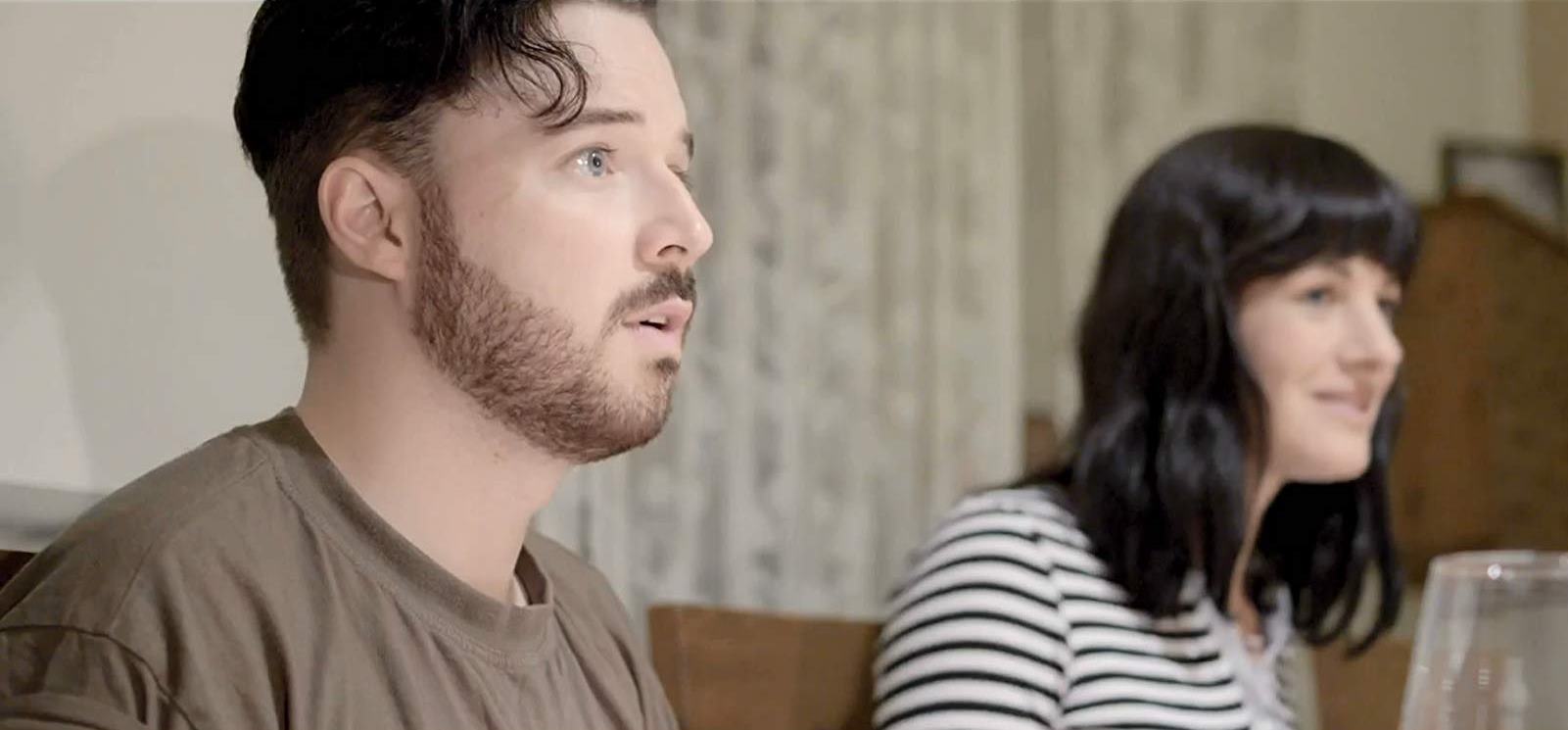 This starts seeming like an oddball comedy. Peculiarly, Shanmugan has placed all the emphasis in this section on the least sympathetic character – boyfriend Michael Lieber who is supported by his girlfriend while he does nothing except lie in bed watching porn and getting into arguments with the landlords. The handful of scenes where Lieber delivers some of his stand-up comedy material are painfully unfunny (possibly deliberately so). These scenes do not suggest a horror film at all but strike more a note of black comedy – a few blacker twists and you could be in the midst of something like Withnail and I (1987). However, the show also suffers from a pace that is on the slow side, while the photography is not very good.
[PLOT SPOILERS] Michael Lieber's character is bumped off about halfway through, Thereafter we get a considerably less interesting story about Loren Peta and how she is made captive by the seniors and impregnated, These scenes trip through standard imprisonment/horror of pregnancy scenes without doing anything exceptional in any way.
---
---